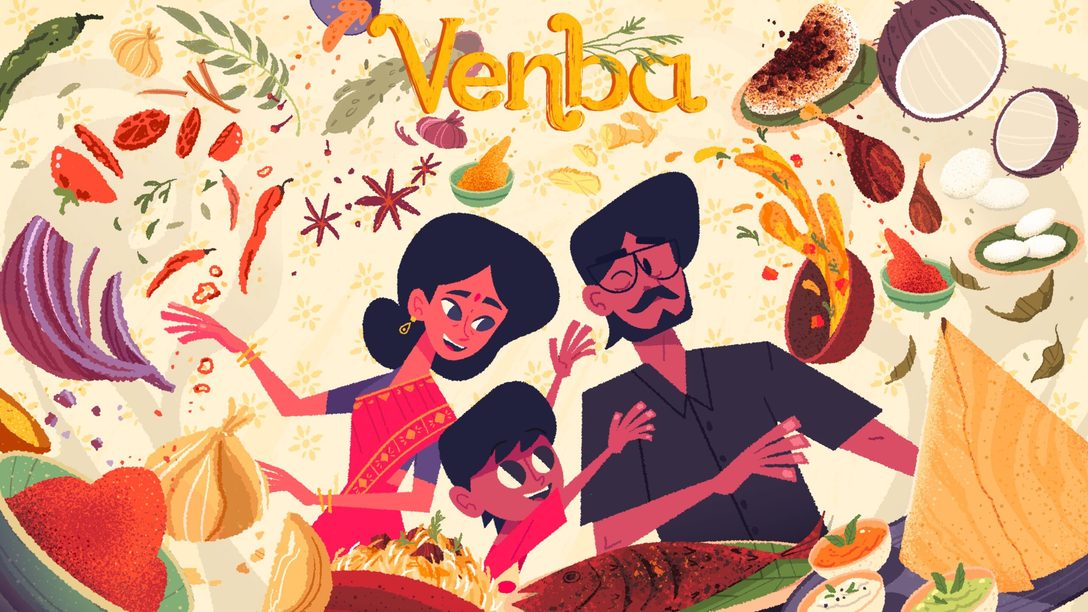 Learn how life and experience, and cultural delights became the seasoning that make up Venba.
Venba is a game about culture, cooking, and change and how food can wonderfully represent it all, coming to the PS5 on July 31. We spoke with Abhi, creative director of Venba, on the ways the game showcases the challenges of immigrating to a new home and the things it can teach us as a person and community.
PlayStation.Blog: What inspired you to make Venba?
Abhi: A lot of immigrant media focuses on the assimilated children and their struggles, but we felt that the story of the parents is often overlooked. Moving to a completely different country is a huge risk and often isolating. This makes their cultural identity very important to them, and this is what we wanted to explore in Venba.
PSB: How did you get your start in the gaming industry?
Abhi: I have always had a huge interest in playing and making video games. I pursued a Computer Science degree with the intention of becoming a programmer in the game industry. Once I graduated, I started working at a mobile game studio right up until I left to start my own studio.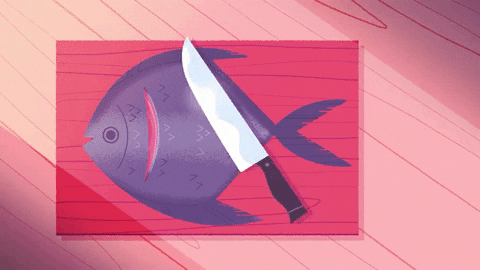 PSB: How many iterations/angles did you explore before landing on Venba being a narrative cooking game? Was it always planned this way?
Abhi: Venba was always a narrative cooking game! The idea of telling the story through cooking was very compelling to us and was a core concept from the start.
However, the specific way we approached the cooking gameplay took a lot of iterations and prototyping. Ultimately we settled on the idea of restoring a lost recipe book and framing the cooking sections as puzzles, which we feel fits the game really well.
PSB: What motivated you to start your own game studio?
Abhi: I didn't set out to start a studio, but I've always wanted to make my own games and tell certain stories. While at my full-time job, I would often be working on a side project or two. Venba was one such game, and its reception has allowed me to transition to working on it full-time and starting a studio!
PSB: Where did you draw inspiration for the characters from?
Abhi: The characters are strongly inspired from the many Tamil families I've seen both in Canada and back home. Apart from that, their characterizations also take a lot of inspiration from Tamil movies.
PSB: Living in Toronto, were there any places or events that helped you find your way in this industry?
Abhi: Working in the mobile game studio was definitely very helpful, as I was able to meet a lot of people who were passionate about game development.
PSB: What was the most challenging part of developing a game like Venba? How did you and your team persevere?
Abhi: We started working on Venba while working other full-time jobs. Transitioning from part-time work to starting a studio wasn't straightforward, and there were a lot of challenges. Thankfully the reception to Venba has been overwhelming and has given us the confidence to start doing this project full-time.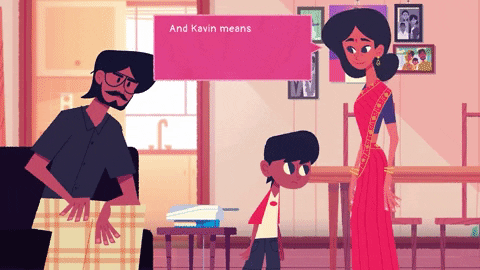 PSB: Are there any people in your life that played a key role in kickstarting your development journey?
Abhi: I'd love to shout out Chandana Ekanayake, who's the co-founder and creative director at Outerloop Games (Falcon Age, Thirsty Suitors). He got in touch with us after seeing Venba in its early stages and has been a constant source of support and mentorship! He's really helped us a lot in our journey and is a big reason why we're able to get as far as we did.
PSB: What message are you hoping to convey through this title?
Abhi: When I first pitched the idea of Venba to our producer, Shahrin Khan, she said, "I feel like people will call their mom after playing it." So I think if that happens, we'll be happy.
PSB: If you had to share one word of advice for a new up-and-coming game dev, what would it be?
Abhi: One of my favorite film directors often says, "The more local you are, the more international you become." There's an idea that telling personal, specific, and authentic stories is not commercially viable, but I find that if it comes from a genuine place, it always finds an audience. This is something that has been true with Venba as well.
PSB: How did you decide on the art style? What was the process like?
Abhi: Sam Elkana, our art director, has a unique art style that's very stylized and inspired by the likes of Samurai Jack and Dexter's Laboratory. When developing the art direction for Venba, he wanted to adopt a similar approach to stylization.
But since we'll be introducing these dishes for the first time to a lot of the audience, Sam had to strike a balance between stylization while maintaining authenticity, which we think he has done really well.
PSB: How important is food to your cultural identity?
Abhi: I think food has a very strong connection to culture. One thing I've noticed about 2nd and 3rd generation immigrants is that no matter how assimilated they are, food from their culture finds a way to them. It has a staying power that other things from their culture, like movies, music, or even language doesn't.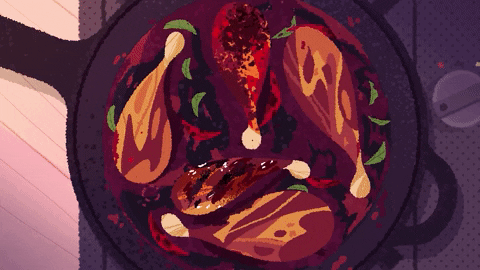 PSB: Outside of cooking, what is the story you want to tell with Venba?
Abhi: We mostly wanted to introduce players to the culture that we're very passionate about. We've taken a lot of time and effort to help the player feel like they're really stepping into a Tamil kitchen. Our sound designer, Neha Patel, spent a lot of time recording the sounds you hear by actually cooking the dishes and recreating them carefully.
Additionally, since music plays a big part in our households, Venba has an original soundtrack that the in-game radio plays during the cooking sections. These songs pay homage to the different eras of Tamil music we heard growing up.
PSB: What are you looking forward to creating next?
Abhi: The Visai Games motto is to tell intimate stories with interesting mechanics. We have quite a few exciting new ideas that we're already exploring.