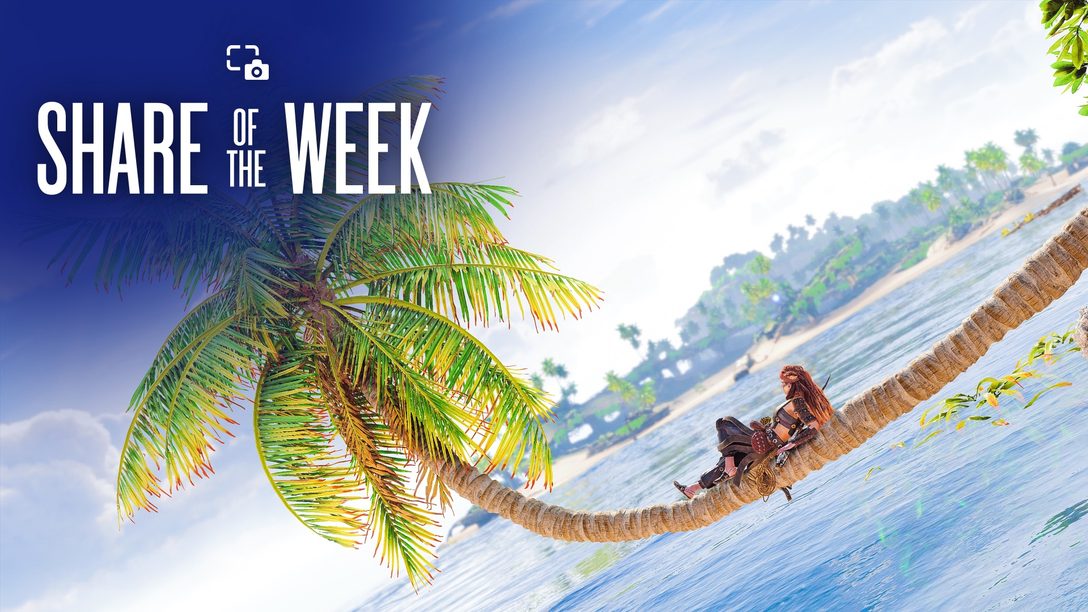 Sun, trees, and a cool island breeze take center stage in this week's shares.
Last week, we asked you to travel to tropical landscapes from the game of your choice, sharing using #PSshare #PSBlog. Here are this week's highlights:
MdeavorVP shares Aloy laying on a palm tree in Horizon Forbidden West.
M_Joe_Hort shares a sunset view from GTA Online.
record_photo shares Kratos approaching Freya in a plant-filled Vanaheim in God of War Ragnarök.
UVioletra shares Dani riding away on a jet ski into the sunset in Far Cry 6.
arashiyama_24 shares Crash running through a tropical map in Crash Bandicoot.
call_me_xavii shares Tchia sailing towards the shore in Tchia.
Search #PSshare #PSBlog on Twitter or Instagram to see more entries to this week's theme. Want to be featured in the next Share of the Week?
THEME: Shiny
SUBMIT BY: 11:59 PM PT on June 14, 2023
Next week, we're looking for things that shine bright. Share something shiny from the game of your choice using #PSshare #PSBlog for a chance to be featured.