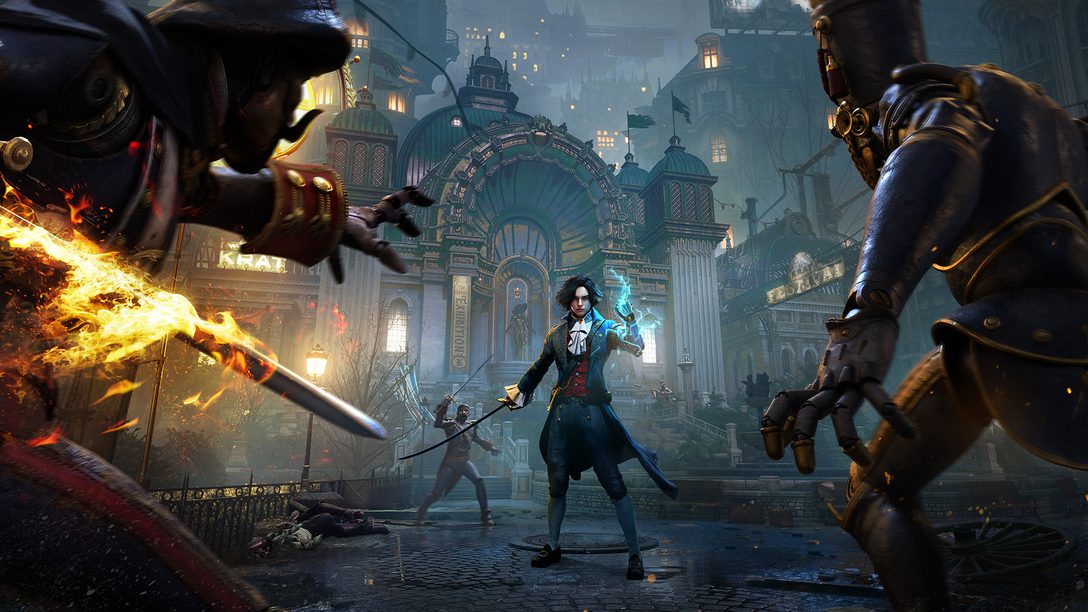 Learn the essentials of the Pinocchio-inspired Souls-like, with pre-orders and demo available now on PS5 and PS4.
Are you ready to lie or die? I hope so! I'm Ji Won Choi, project director for Lies of P which will be launching onto PS4 and PS5 on September 19. We quickly amassed a large community of fans after announcing the title and we're so excited they can finally get a taste of the adventure that awaits them in Krat in the Lies of P demo available at PS Store now.
You may know that Lies of P is an action Souls-like game inspired by the tale of everyone's favorite liar Pinochio, set in a dark Belle Époque world. But, do you know how to "lie" your way through the first two chapters of the game? I'm not going to tell you a step-by-step guide and take away from the experience but I'll be your "blue fairy" of sorts with pointers you won't get anywhere else!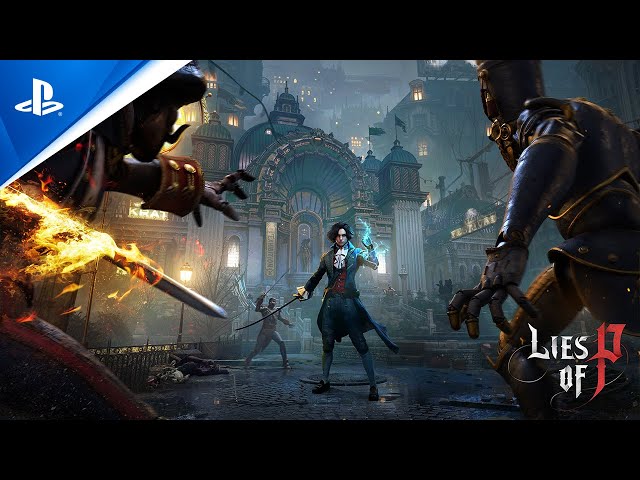 But before I begin, here's what you can expect from the demo:
Explore Krat
This demo gives you just a glimpse of what's explorable in Krat but there's lots to discover! So, make sure you explore locations as you make your way to Hotel Krat. You just may uncover secrets that help P grow stronger and additional background information.
Weapon assemble/ weapon combination
Create unique weapons by taking some handles and blades to merge them into something new for all new attributes and styles. After meeting with Gepgetto, you can begin experimenting by speaking to Eugenie in Hotel Krat or by finding a stargazer.
Fable Arts
Each weapon has two Fable Arts – one for the blade and one for the handle. Fable Arts have a wide-range of uses, including bolstering your defense or dealing damage in spectacular fashion
Legion Arm loadouts
There are three available in the demo, each with a unique purpose so you can customize to fit your playstyle and weapon. Go to the Venigni Craft Machine in Hotel Krat to change your Legion Arm.
Improving P
Increase all your attributes in exchange for Ergo by speaking to Sophia in Hotel Krat. The higher your attributes increase, the greater the Ergo cost. What will you improve first? You'll be able to improve P via Stargazer before meeting with Sophia in this demo.
Stargazers/ Stargazers
Using a Stargazer will replenish your health, but enemies also respawn so only use them if you really need to.
Groggy & Fatal Attacks
When attacking enemies, they'll become Groggy (see white outline around health bar). After stunning a groggy enemy, use a Fatal Attack to punish them during this window.
Before you take on the Parade Master
Purchase Throwing Cells from the Wandering Merchant located directly outside the boss encounter. They're a particularly effective throwable object for this boss. They deal shock damage from a distance and make the boss more susceptible to damage from melee attacks for a short period.
Be sure to upgrade P from the Stargazer outside Krat Hotel before taking on the Parade Master.
Scrapping with the Scrapped Watchman
Use a Star Fragment to summon a Specter outside the boss room to aid you in this encounter.
It will use electric elemental attack in the second phase, therefore it is recommended to use parts with electric damage reduction.
Electric shock status will cause more damage from this boss. Make sure to use Attribute Purification Ampoule to prevent it from happening.
Feedback, please
The Lies of P developers have been hard at work to deliver a demo they're proud of. But none of that means a thing unless you, the community, feel the same. Please share your feedback with us and we'll release the very best Lies of P experience possible this September 19.