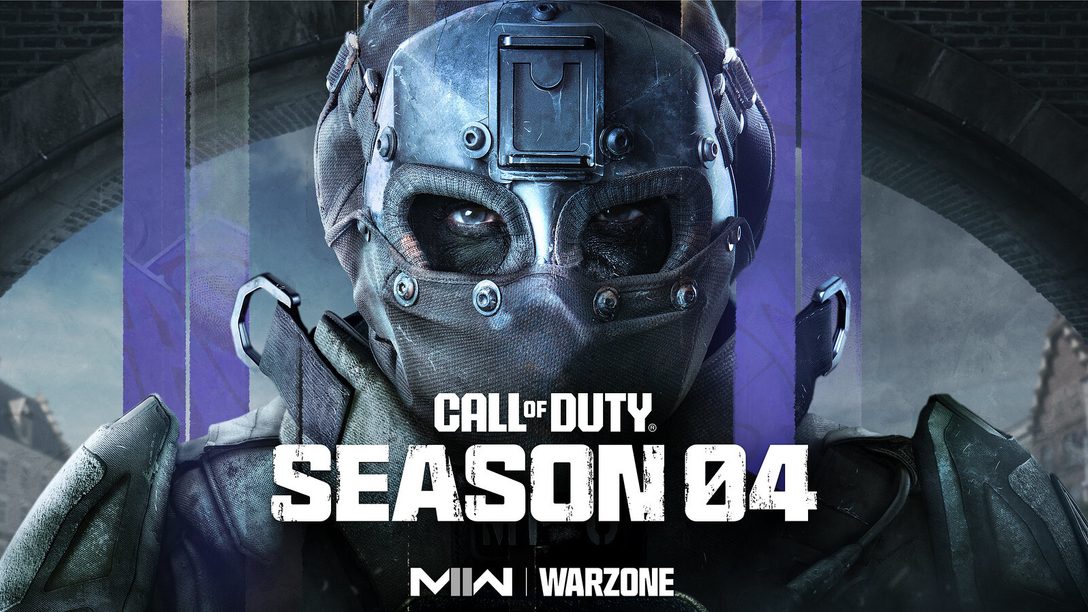 Deploy to a new, mid-sized Warzone map and six new Multiplayer maps — plus get new weapons, DMZ improvements, a new vehicle, and more.
Season 04 introduces the brand-new Vondel Battle Royale map, six new Multiplayer maps at launch and more across Call of Duty: Modern Warfare II and Call of Duty: Warzone. Season 04 launches on PlayStation on June 14. Let's dive into the full details of what players can expect.
Warzone introduces Vondel, new Lockdown Mode, and more
A waterfront district of a Baroque European city, Vondel will launch with three supported modes, including Resurgence, DMZ, and a brand-new mode — Lockdown. Traditional Battle Royale launches at mid-season.
Lockdown: Score points by capturing and holding zones around the map. Matches last about double that of a traditional Hardpoint match.
Expanded DMZ Features: Vondel on DMZ adds new story missions, the Phalanx faction, the Signal Intelligence Contract, and dynamic fog.
New Resurgence features
Available across all Resurgence playlists, the Dynamic Resurgence Timer automatically adjusts a squad's respawn timers should one or more squadmates disconnect from the match. When a squadmate gets eliminated, the Nemesis Icon temporarily indicates the general location of the enemy Operator.
New items and event
Drive on land and water with the new four passenger Tactical Amphibian Vehicle. Complete objectives in the Assault on Vondel Launch Event to unlock the Favorite Supply Box, awarding the weapons assigned to your Favorite Loadout, and the Reinforcement Flare to bring back fallen teammates. Boost your defenses with the mid-season High-Capacity Plate Carrier.
New Public Event — High Stakes: Capture fallen crates to earn Double Weapon and Player XP for the duration of the match, stacking with other XP bonuses.
Season 04 Combat Pack
Starting on June 21, PlayStation Plus members can download the Season 04 Combat Pack, headlined by a new Oni Operators Skin featuring a carbon fiber armor-enhanced wetsuit.
From June 22 at 10am PT through June 23 at 10am PT, Sony players will additionally receive an exclusive Double Player XP bonus.
Six new Modern Warfare II Multiplayer maps, 12v12 S&D and Prisoner Rescue
New Core, Gunfight, and Battle Maps
Showdown (Core Map, Launch): A faithful recreation of the map originally featured in Call of Duty 4: Modern Warfare, Showdown consists of the central courtyard, the two-level structure surrounding it, and its outer perimeter. Operators attempting to cross the courtyard will face fierce resistance against enemies firing between the arched columns, though some ground cover offers a fighting chance against their attacks. The perimeter caters to long-ranged combat with its long, narrow lanes, though locked metal gates to the north and south keep players from rushing straight through.
Note the pathways in and out of the courtyard walkways: two staircases lead from the ground floor to the upper path, while direct access to the top floor is possible through traversing over the top of the outer metal gates. Versatility is king here, as you'll often need to rapidly switch between close- to long-ranged combat. Operators equipped to handle the map's long sight lines as well as its tight turns are well on their way to victory.
Kunstenaar District (Core Map, Launch): Positioned between the Stadium, Police Station, and Museum in Vondel, Kunstenaar District takes the battle to a mid-sized arts district with street murals adorning the walls of its various shops and town houses.
The map's classic three-lane design funnels Operators along its narrow side streets and through the central plaza. Its tight interior locations offer access between the three main routes, and a canal along the map's west flank gives Operators the chance to move past the dangerous central staircase without being seen. Watch your head when emerging back onto the main road, however, as its flat surface caters to long-distance eliminations across its length. Use the Shadow Company trucks and other vehicles in the area for cover as you move up for the attack.
When approaching the central plaza, watch for enemies at the top of the stairs. Attack from multiple angles to divide their attention or slip through the nearby archway and dislodge them before taking the position for yourself. The slope of the east path reduces visibility across, though it's possible to mantle up onto the museum boundary for a greater overhead view.
Other launch maps include the Mercado and Penthouse Gunfight maps, and the Mawizeh Marshlands and Ahkdar Village Battle maps. Expect an additional Multiplayer Core Map in the mid-season update.
Limited-time 12v12 Search & Destroy, Prisoner Rescue
Weekly Playlist updates will feature 12v12 combat in Search & Destroy and Prisoner Rescue.
General Overview
Assault on Vondel: Fight back and reclaim the city from Nikto and his mercenaries in the Assault on Vondel Launch Event. Complete challenges to acquire medals, awarding personal and community unlock rewards along the way.
New Operators
New Operators are arriving for SpecGru and KorTac, including the infamous masked Nikto as well as Ana Vega, Io (via BlackCell), and a new Farah Operator skin upon completion of Raid Episode 04 later this season.
New weapons
Season 04 adds four new weapons to the mix. In the Battle Pass, get the Tempus Razorback Assault Rifle and ISO SMG. Through weapon unlock challenges, earn the new Tonfa melee weapon and a new Shotgun.
Stay frosty.