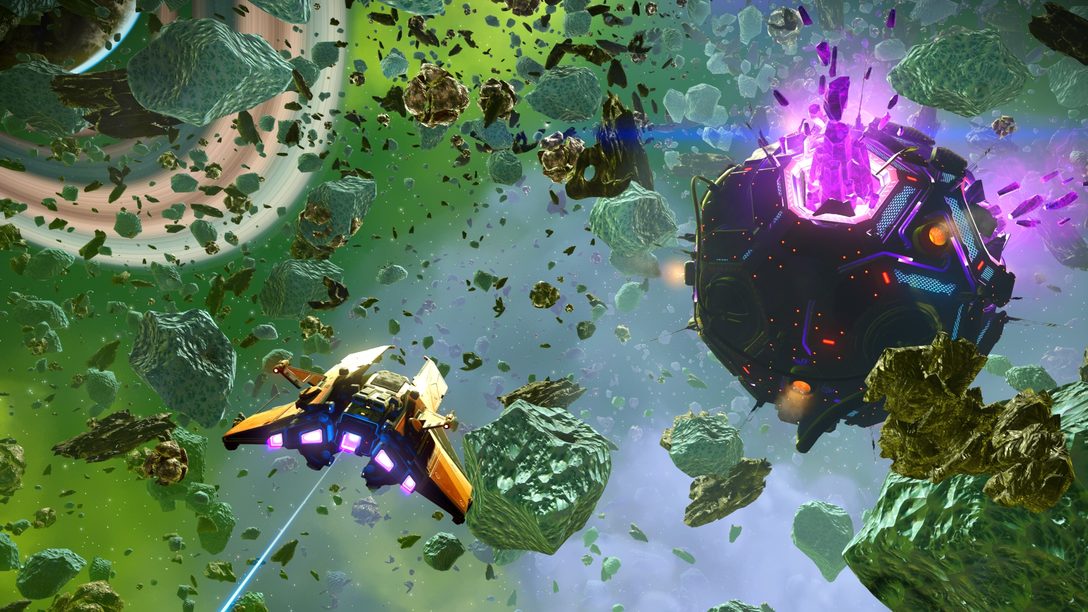 Challenges, rewards and mystery abound in this robot-themed 10th expedition adventure.
Hello, today we're very excited to bring you our next seasonal update, a limited time expedition called Singularity. This is a big one, part expedition and part update with a ton of new content, story, gameplay and some of our most exciting rewards.
The last few months have been very busy for No Man's Sky. We opened the year with Fractal, bringing PS VR2 support and much more. Six weeks later we launched Interceptor, which brought the first hints of a broader narrative playing out in the No Man's Sky universe.
Singularity delivers a story and challenge which is chapter two of a four part narrative which will play out across this year.
Singularity starts with players across all systems on the same planet as they set out to investigate curious robot heads that have been delivering cryptic clues across the galaxy.
We want to keep the mystery, but this is a story about AI corruption, robotic uprisings and strong hints of what's to come in No Man's Sky.
Throughout the five week long expedition, the whole community will be working with Nada and Polo on the space anomaly can try to breathe new life into the galaxy, and work together for some exciting rewards.
The expedition concludes with the player having to make a choice which will have far-reaching consequences…
On top of all this there are even more strange clues to decipher that hint at a deeper story to come!
As with all No Man's Sky expeditions, Singularity comes with a large number of rewards and souvenirs which can be redeemed across all saves, including our first new full customisation set in years for your main character – an impressive robot suit.
Our journey continues.