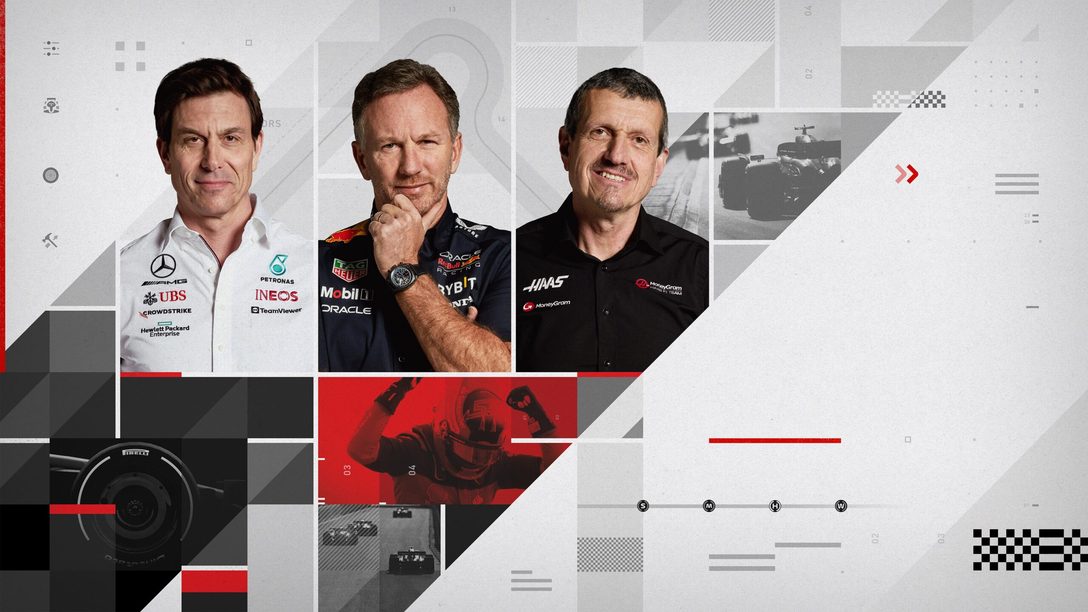 Developer Frontier shares details on Race Replay, Pit Crew Training, Driver Confidence, and more.
While F1 Manager 23 is lining up on the grid for release on July 31, we're jumping into a few of the new features that are now included in the most authentic F1 management simulation to date.
Race Replay
Race Replay is a brand-new mode for F1 Manager 23 allowing you to relive every race and pivotal moments from the 2023 F1 season.

Starting Grid is the first way to prove yourself in Race Replay. Choose any team and take on the starting grid and conditions from any real 2023 race and see if you have what it takes to beat the real-life outcome. You'll need to manage your drivers, tactics, and tyres to produce the optimal performance for the team.

Race Moments let you jump directly into crucial, real-life scenarios faced by teams during the current season. Join Alpine at the Miami Grand Prix, where Esteban Ocon is battling to keep Charles Leclerc behind and choose the perfect time for your pit stops to ensure you beat the pursuing Ferraris. Or, take charge of McLaren after a hectic 29 laps at Albert Park and see if you can lead Oscar Piastri to a points finish at his home race.

With new Starting Grids and Race Moments being added to the game following every race weekend of the 2023 season, Race Replay is your opportunity to get closer to the action than ever before!
Pit Crew Training
New for 2023 is the Sporting Director: a key staff member responsible for trackside operations, bringing with them the ability to manage and improve your pit crew. Your Sporting Director will have their own set of performance ratings that will be crucial to develop to ensure they get the best out of your pit crew during training.
Pit-crew training schedules are set monthly. You can choose between preset regimes or create a custom plan (You can even set morning/afternoon plans per day!). Go balanced or focus on specific areas you need your crew to improve on. Pit Stop Errors will put focus on improving consistency, while Fatigue Reduction will give your crew members more rest days, reducing the likelihood of a fatigue related mistake.

Driver Confidence
Confidence is key when hurtling around a circuit at 200mph in an F1 car and things are no different in F1 Manager 23.

Going into each race weekend, your drivers will have a baseline confidence level for each session. How you set up the car and how much time you give your drivers on-track in Practice will play a fundamental role in your drivers' confidence and performance for Qualifying and Race sessions. If successful, your drivers will be more confident when the lights go out and be more likely to make that all important overtake. If they're involved in a failed battle or incident, they will lose confidence! It's up to you to keep an eye on how your driver is performing before issuing them commands.
Deeper Race Drama
Authenticity to the sport is at the heart of F1 Manager and this year we've taken it even further. You'll see more on-track battles and wheel-to-wheel action going into corners, including that all important sprint to the first corner.
You'll notice more variety in racing lines as drivers that are pushing hard will be more aggressive on the kerbs, while a driver that is conserving tyres may take a more passive approach to corners. New Driver Tactics will play into the previously mentioned Driver Confidence and influence how each race pans out while the ERS Battle Assist will make it easier to overtake/defend at those pivotal moments.
Get closer with Helmet Cam
And last but not least, a new, more visual way to immerse yourself. Building upon the broadcast-style presentation, where we showcase all the action with real trackside camera angles, we've added Helmet Cam to F1 Manager 23.
Introduced into F1 over the last couple of years, you can now get a driver's-eye view of every corner, every battle and every incident in game.
The immersion is ramped up immediately when you switch to the helmet camera and see your driver's hands shifting rapidly from left and right as they tackle every apex. Or cut to the car behind and watch from their eyes. It really must be seen in action to appreciate how realistic it looks.
F1 Manager 23 features a plethora of improvements and features, bringing you ever closer to all the drama and action from the real F1 season, while setting you up with all the tools to prove yourself for years into the future. Find out if you have what it takes to be a Team Principal from July 31.
PlayStation players who pre-order F1 Manager 23 will unlock three extra Race Replays. Deluxe Edition purchasers will also gain access to twelve exclusive scenarios for Race Replay.
F1 Manager 23 is available for pre-order now on PS4 and PS5, launching digitally on July 31.