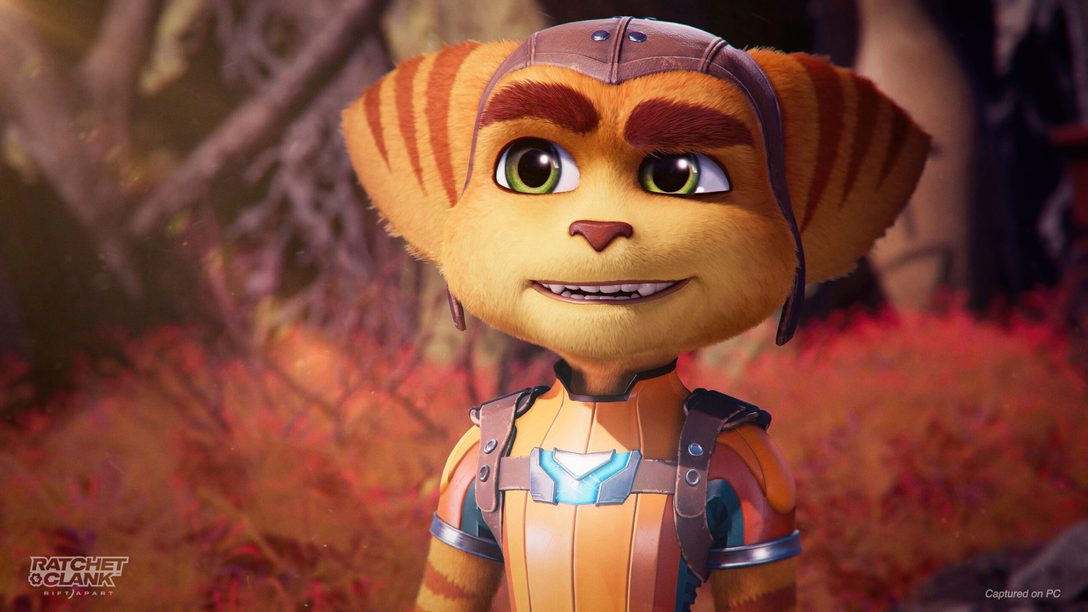 PC features and pre-purchase details revealed. 
Hey everyone, the intergalactic adventurers Ratchet & Clank are making their debut on PC this summer! At Nixxes Software, we are all very excited to announce our next project in collaboration with Insomniac Games.
The Ratchet & Clank franchise recently celebrated its 20th anniversary. We are thrilled and honored to bring this iconic franchise to a new audience. If you haven't played a game from this series before, Ratchet & Clank: Rift Apart is an excellent one to start with. The game is a visual spectacle that is perfectly suitable for newcomers thanks to a standalone storyline and the introduction of two brand new characters: Rivet & Kit.
We can't wait for you to meet these intergalactic heroes and start your multidimensional adventure when the game launches on July 26. Today I can share the first details on the PC features for Ratchet & Clank: Rift Apart that our team has been working on and tell you more about the pre-purchase bonuses.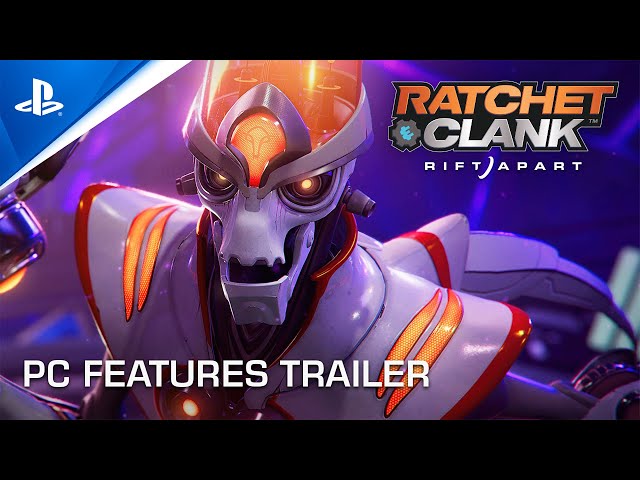 The PC version of Ratchet & Clank: Rift Apart features ray-traced reflections with a variety of quality levels to choose from and newly added ray-traced shadows for natural light in outdoor areas. This enables realistic shadows with natural gradients in softness*.
We know many PC gamers enjoy playing on ultra-wide monitors. For those, we added support for 21:9, 32:9 and up to 48:9 resolutions for triple monitor setups. Both gameplay and cutscenes are optimized for ultra-wide screens. This is possible thanks to our engineers, artists and QA team who have analyzed the game and adjusted all cinematics to ensure compatibility with panoramic aspect ratios.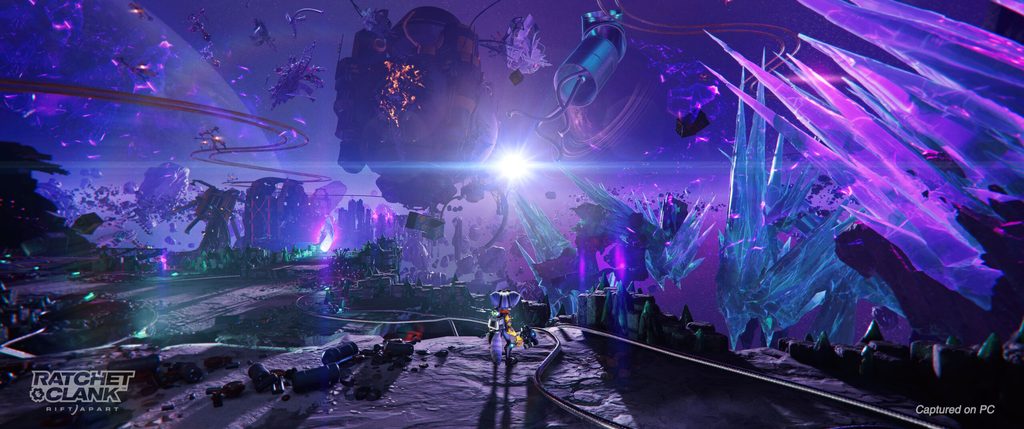 The game supports unlocked framerates and includes the latest performance enhancing upscaling technologies. You'll be able to choose from NVIDIA DLSS 3, AMD FSR 2, Intel XeSS and Insomniac Games' Temporal Injection. NVIDIA Reflex and image quality enhancing NVIDIA DLAA are also supported.
Ratchet & Clank: Rift Apart on PC offers full mouse and keyboard support with customizable controls. Controllers are also fully supported, and when using a DualSense controller on a wired connection, you can feel in-game actions coming to life in your hands with haptic feedback and dynamic trigger effects.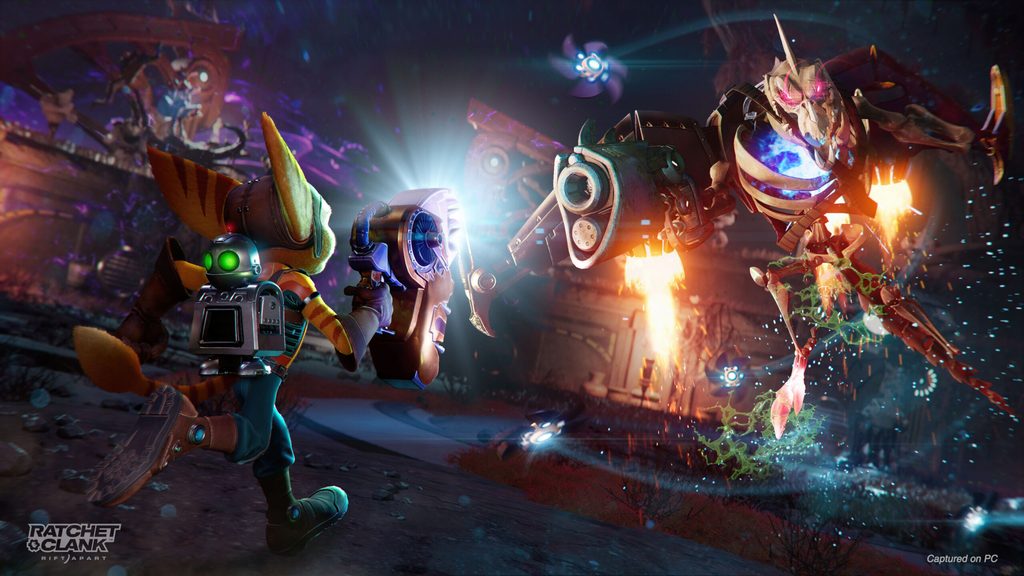 Ratchet & Clank: Rift Apart will be available on Steam and in the Epic Games Store, head over there now to Wishlist or pre-purchase the game. If you pre-purchase ahead of launch, you'll get access to the following in-game items early in your playthrough:
· Pixelizer Weapon
· Carbonox Armor set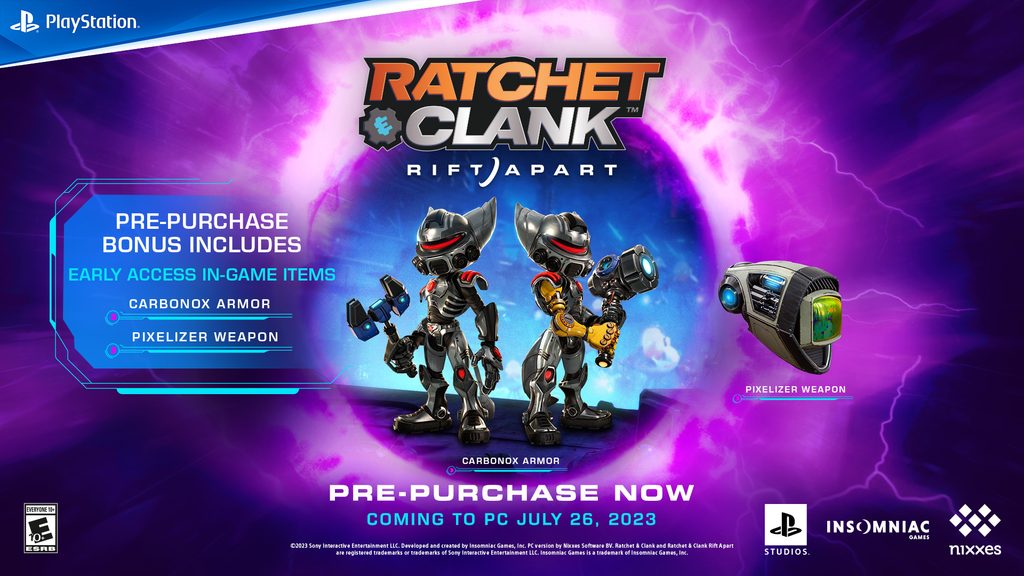 The PC version includes the five armors of the Digital Deluxe Edition and the 20th Anniversary Armor Pack, with another five armors inspired by previous games in the series.
In the coming weeks we will reveal more details about the PC features of Ratchet & Clank: Rift Apart. Follow us on Twitter to stay up to date on the latest news.
*Compatible PC and hardware required for enhanced graphics.