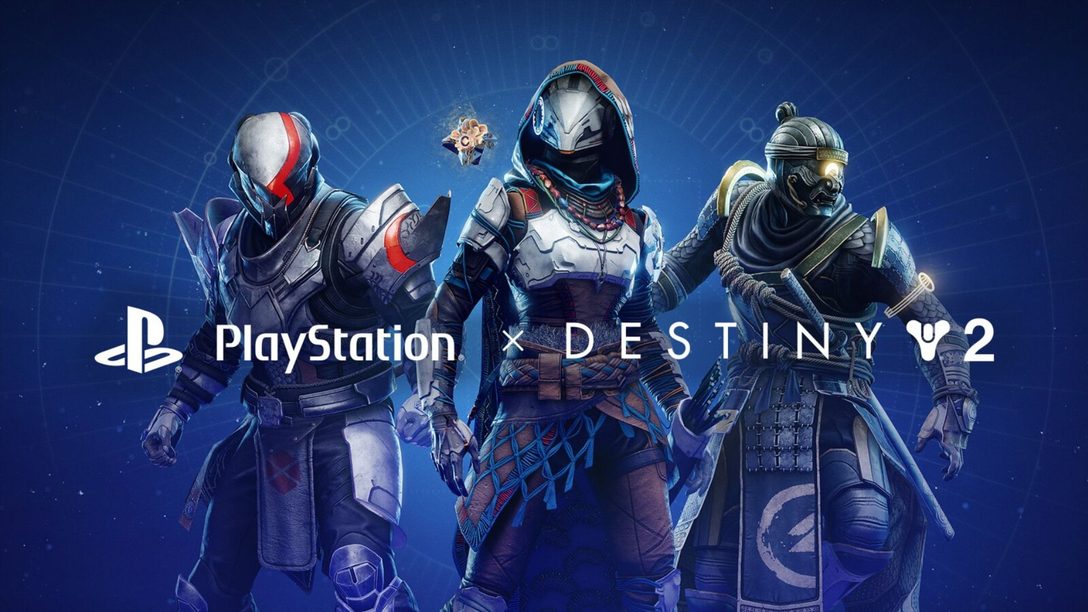 Bungie, Santa Monica Studio, Sucker Punch, Guerrilla, and Naughty Dog share inside details on bringing this IP collab to life.
A new season of Destiny 2 has arrived and, with it, a new chapter in the ongoing epic narrative that is the Light & Darkness Saga. Season of the Deep kicks off today and Guardians will be diving deeper than ever before in a seasonal narrative that will see players plumbing the oceanic depths of Titan's methane seas to uncover Golden Age tech. Featuring a new six-player activity, a challenging new dungeon, new seasonal weapons and armor, and some surprises along the way, Season of the Deep is full of adventure and rewards.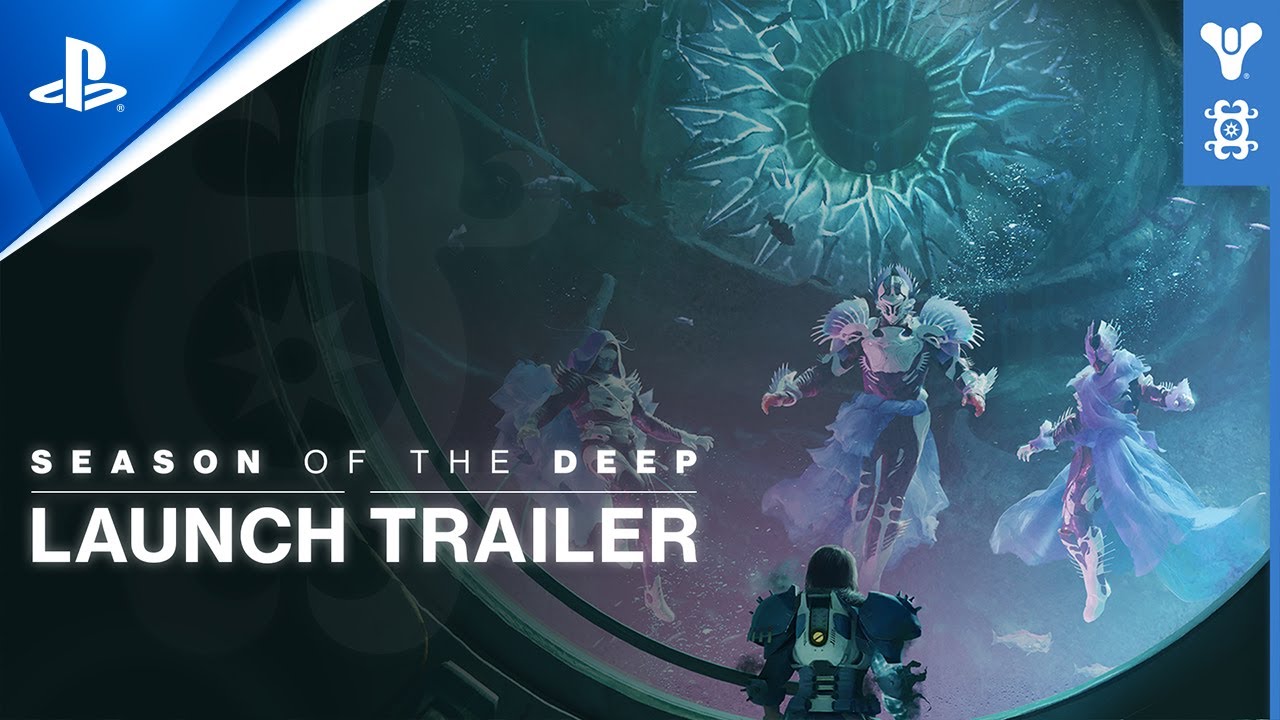 This Season, Destiny 2 is also celebrating its partnership with PlayStation with a collection of new cosmetic items, each inspired by legendary PlayStation Studios games. From armor ornaments suitable for gods, samurai, and survivors alike, to vehicle cosmetics inspired by one of the biggest critical hits (in both videogames and prestige television) of the past decade, the lineup has something for everyone.
Here, we're breaking down what you can expect, and offering some behind-the-scenes thoughts from the Bungie team who worked to create a Destiny spin on iconic PlayStation games.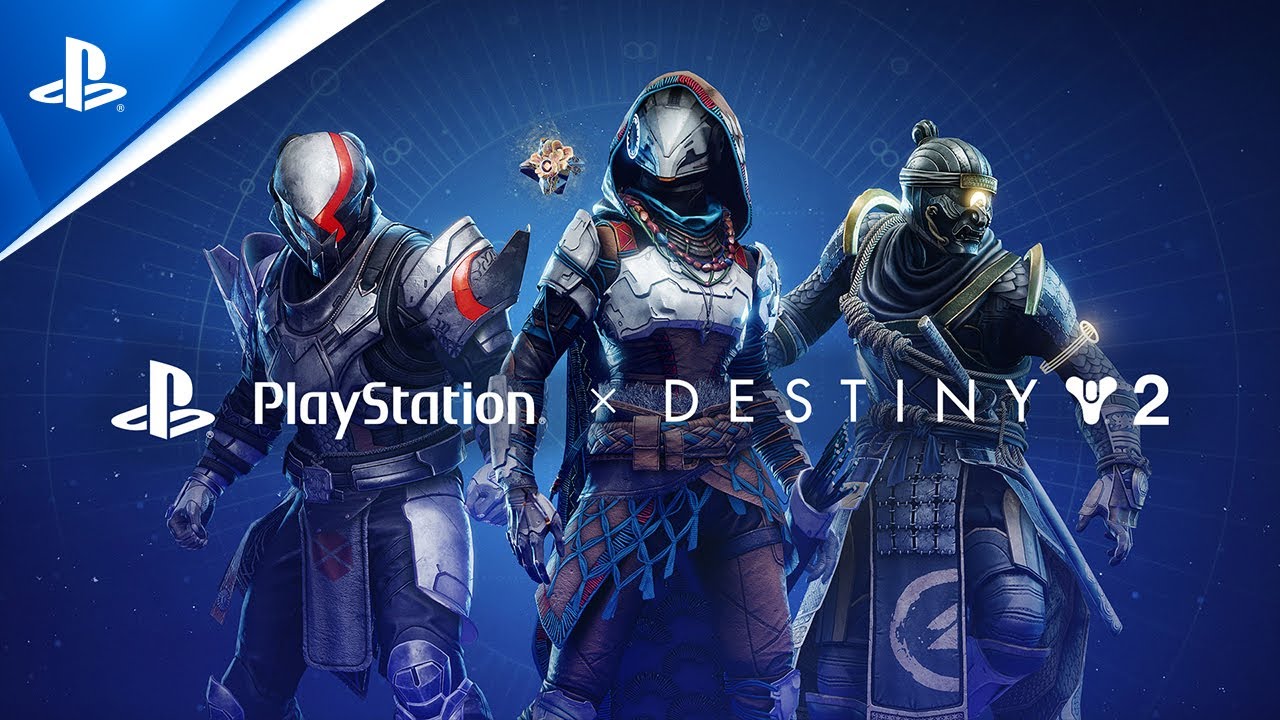 Pretty, deadly
Season of the Deep will feature three new armor ornament sets, one for each Guardian class, inspired by three of the biggest games in PlayStation history. Titans will feel right at home in the new "Godsbane" ornament set, inspired by Sony Santa Monica's God of War. Guerrilla's Horizon Forbidden West inspired the "Annointed" set for Hunters, creating a look that's ideal for any activity that requires guile, agility, and more than a little deadly force. Finally, honor and precision are hallmarks of that Warlock lifestyle, and this is expressed to perfection with the "Ancestral" ornament set, inspired by Sucker Punch's open-world masterpiece, Ghost of Tsushima. Alongside the ornaments, there are also a trio of finishers inspired by the same games: "From Nowhere" (Horizon Zero Dawn), "Whirling Chaos" (God of War), and "Perfect Strike" (Ghost of Tsushima).
"The genesis of any armor set starts with a question, 'What is the fantasy?'" said Bungie Art Lead Josh Deeb. "There were some obvious inspirations – [God of War's] Kratos is a powerful force leading the way into battle, Aloy [from the Horizon series] is a machine hunter surviving in a harsh world, and [Ghost of Tsushima's] Jin combined studious training with seemingly supernatural fighting ability."
Once the team defined the fantasy, it was time to talk about which features best represented the characters and how those could be expressed in the armor. As Deeb said, each character had something unique to express and the team spent a great deal of time nailing those details to bring them to life.
"The first [concern] is the more direct reimagining of costuming details, items, and weapons," Deeb said. "Then there's the less tangible aspects – their personalities and presence. In other words, do these ornaments feel like these characters?
Aloy influence
"For Aloy, it was about capturing the hybrid of technology [and] handcrafted, natural materials. We spent a lot of time working to make sure the details were right," Deeb said. "This included things like building a version of the Focus on the helmet, combining two distinct styles of armor plating from each game, and even all the way down to ensuring the stitching on the Hunter's cloak was accurate to the way Aloy's tribe makes their garments."
---
"It is always challenging to bring two very visually defined and powerful IPs together into one striking collaborative design. In the case of Destiny and Horizon, the former has a hi-tech and synthetic look, while the latter features a more natural and primitive feel. The trick is to find what both projects have in common. What truly made this outfit design work was finding the key points where the visual universes overlap and then using those as a 'visual anchor' to integrate the unique, organic Horizon material feel into Destiny's universe. In this case, the overlaps were the sci-fi elements, for example, machine plating from various Horizon outfits and the hologram effects from Aloy's Focus device. And, of course, the Hunter is a perfect match for a Nora-themed outfit."

– Ilya Golitsyn, Lead Artist, Guerrilla
---
Kratos craftsmanship
"With Kratos, we would have been remiss to not make his iconic tattoos front and center of the design," said Deeb. "Beyond that it was all about embodying the strength and power of the character. We want to make sure our Titans feel like they can go out and slay a god or two when they put on this armor. And we may have snuck a nod to the beard in the helmet design, of course."
---
"Throughout all the chapters of the God of War franchise, from the first game to the most recent, Kratos has always had very recognizable elements to his design, such as his tattoo and weapons. When working on God of War (2018) and God of War Ragnarök, we were very mindful to retain the iconic elements that have always been an integral to Kratos' design. Working with the Destiny team has been so fulfilling because we're able to see how those elements translate and are still strongly apparent in a fantastic, futuristic realm. The way the tattoo, Blades of Chaos, and Guardian Shield have been integrated with the sci-fi armor make them feel natural to the world of Destiny, while still clearly reading as the Ghost of Sparta."

– Dela Longfish, Lead Character Concept Artist, Santa Monica Studio
---
Jin inspiration
"And with Jin, we had the advantage of having some iconic face masks to work with from the source material. This created an immediate unmistakable impact. We wanted to explore combinations of the elaborate armor sets players can don and build a sci-fi samurai silhouette that felt fitting for our warrior-scholars, the Warlocks."
---
"As a fan of the Destiny franchise, it was really exciting to see a version of Jin's iconic Ghost Armor make its way into this universe. The artists at Bungie did a great job taking historical Japanese armor elements and fusing them together with their own science fiction-inspired art style. My favorite aspects are the combination of a traditional samurai half-mask (menpo) with the samurai-style top knot to make one cohesive and unique hard-surface mask. They also took the period-accurate thigh armor (haidate) and put their own spin on it, extending it further down the body to achieve the distinctive Warlock silhouette. It turned out to be a great execution in taking a real aesthetic popular 800 years ago and flinging it into the far conceptual future."

– Omar Aweidah, Character Art Lead, Sucker Punch Productions
---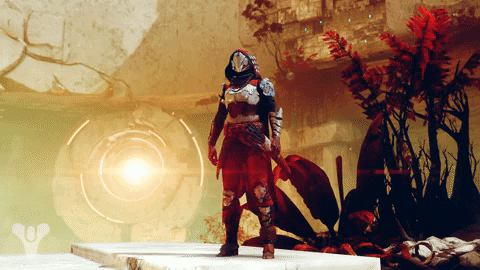 Apart from the ornaments, the Bungie team has been working with the team at Insomniac to create a new Ratchet & Clank-inspired emote, as well as with Naughty Dog on two new vehicles and an accessory inspired by The Last of Us. A ghost shell, a ship, and a Sparrow are available, each afflicted by the Cordyceps fungus that drives the games' celebrated narrative. "We know that the environments in games become just as much a part of the story as the characters and players in them," said Deeb, when talking about the Cordyceps-infected look. "We wanted to leverage the evocative infected visuals of the mutated fungus and have that invade our world."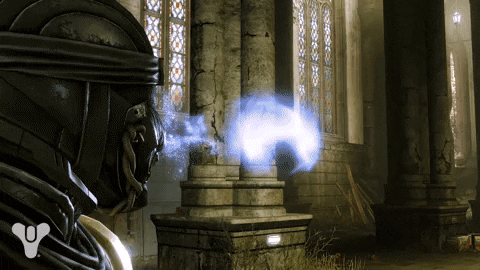 Bungie artist Ben Platnick said that translating the gritty realistic art style of The Last of Us into Destiny's optimistic sci-fi style was an enjoyable challenge for the team. "The solution there was to blend the way we've done spore-like VFX in Destiny, such as the Egregore found in the Haunted Leviathan, with the motion and color patterns we see in The Last of Us, making a result that felt at home in both universes."
---
"When the Destiny 2 team approached us with the prospect of putting The Last of Us into the next season, we were so excited about the opportunity. The Last of Us is known as a very grounded and human experience, while Destiny 2 offers players an epic sci-fi world with elements of fantasy and mythology. Playing in that sandbox is something quite unique and exciting for us and we couldn't pass it up. When the team showed us concept art of the fungal cordyceps design on top of the inorganic material of Destiny's ships, sparrows, and Ghosts, the idea made so much sense. The juxtaposition of the organic vs. inorganic material felt like a harmonious approach to bringing The Last of Us-inspired design to their world. Working very closely with the Bungie team, we helped with how our particular cordyceps design grows; from a large central vein mixing with smaller fungal tissue clusters and fan-like spreads at the ends of tendrils. Then, when the design was placed on the Ghost shell, well, we had to include one additional Easter egg element in it. That we will leave it up to players to discover."

– Joshua Bradley, Senior Designer of Brand, Marketing & Product, Naughty Dog
– Erick Pangilinan, Art Director, Naughty Dog
---
Reel big fish
In Season of the Deep, you'll be traveling to Saturn's moon of Titan to begin an exploration of its uncharted ocean. You'll investigate rituals occurring on the seafloor and dive deeper and deeper each week to harvest the dark energy required to communicate with a mysterious creature we've discovered. All while collecting new and powerful rewards, of course.
When you aren't maxing your Guardian's rizz or delving into the new adventures that make up Season of the Deep, there's a new pastime awaiting you: a new fishing experience. While exploring underwater, Guardians will discover fishing equipment and, with the help of a long-time friend, will scope out several prime fishing holes across the solar system in search of that perfect catch. Players will earn more than just a good tall tale to tell; fishing will… ahem… net players additional rewards including new and returning Seasonal armor, masterwork materials, and more.
"Fishing is intended to give players a chance to take a break from the frenetic pace of combat and spend some time relaxing and bonding with other Guardians, all while earning rewards and progress towards some of their other goals this Season," said Bungie Systems Designer Corey Willis. "We wanted to keep it simple and rely on existing gameplay systems to keep it familiar, while pushing the boundaries of how we'd asked players to engage with those systems in the past."
Whether you are exploring the chilled depths of Titan's methane seas, repping legendary game characters, or just taking some "me time" with your thoughts and a trusty fishing rod, a bountiful haul of fun awaits Destiny 2 players this Season. Best of all, you can dive in straight away, as Season of the Deep is available now.