Deep-dive on game-specific controller setups from the teams behind God of War Ragnarök, FIFA 23, and Destiny 2.
Player choice is a core tenant for PlayStation 5's DualSense Edge wireless controller. The ultra-customizable, high-performance features unlock a wealth of options to tailor gameplay to players' preferences. The array of choices to select from excites both gamers and developers alike, so who better to share insights on tuning your DualSense Edge wireless controller than the people making the games?
A new Developer Experience Series featuring perspectives from devs at Santa Monica Studio, EA Sports, and Bungie highlights game-specific ways to optimize gameplay with the DualSense Edge wireless controller. From adjusting trigger heights to rapidly blitz on the pitch in FIFA 23 to modifying back buttons for seamless weapon toggling in God of War Ragnarök, here's a look into how you can make the DualSense Edge wireless controller work for your style of play.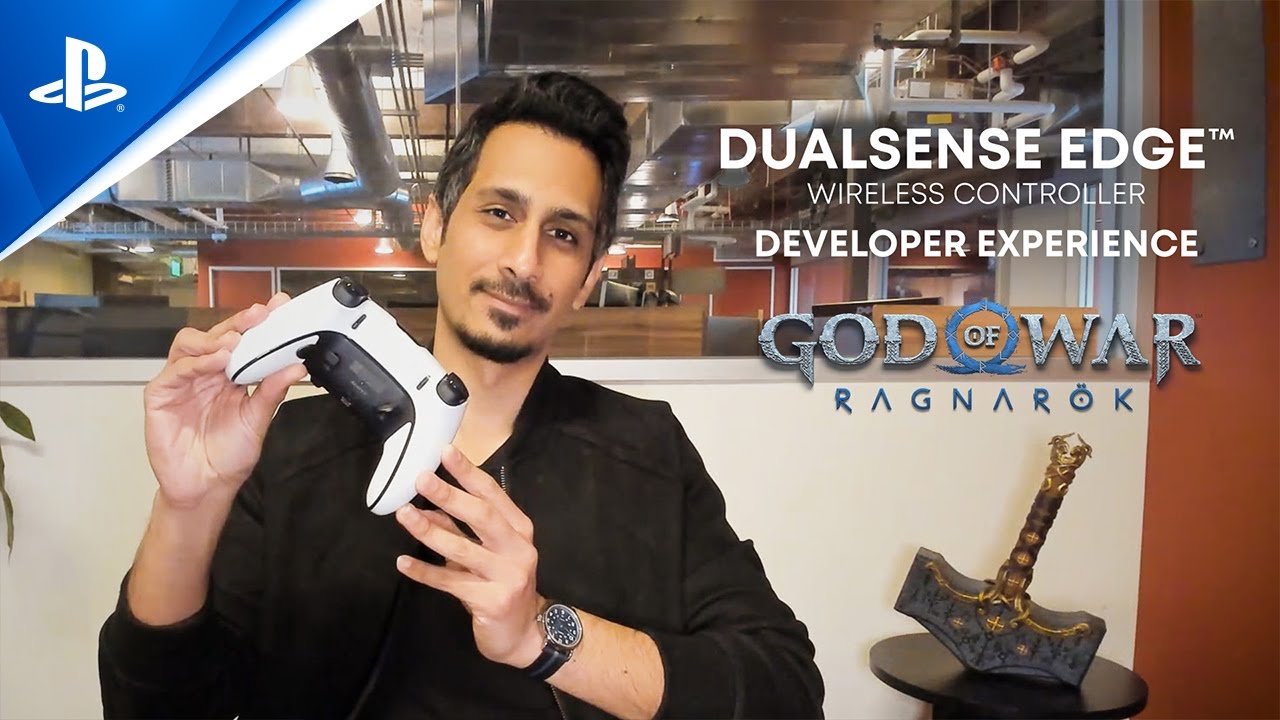 God of War Ragnarök
Developer: Santa Monica Studio
In God of War, you're hitting the triggers a lot because that's where your primary attacks and aiming are, so I ended up using the low stops for the triggers to make them feel more like regular buttons.
Jason McDonald, Design Director, Santa Monica Studio
In God of War Ragnarök, you want to move the character fairly quickly, especially in the middle of combat, so the left analog stick I set to the Quick setting, and I did the inverse of that on the right analog stick, which is used for camera movement, aiming, etc.
Mihir Sheth, Lead Combat Designer, Santa Monica Studio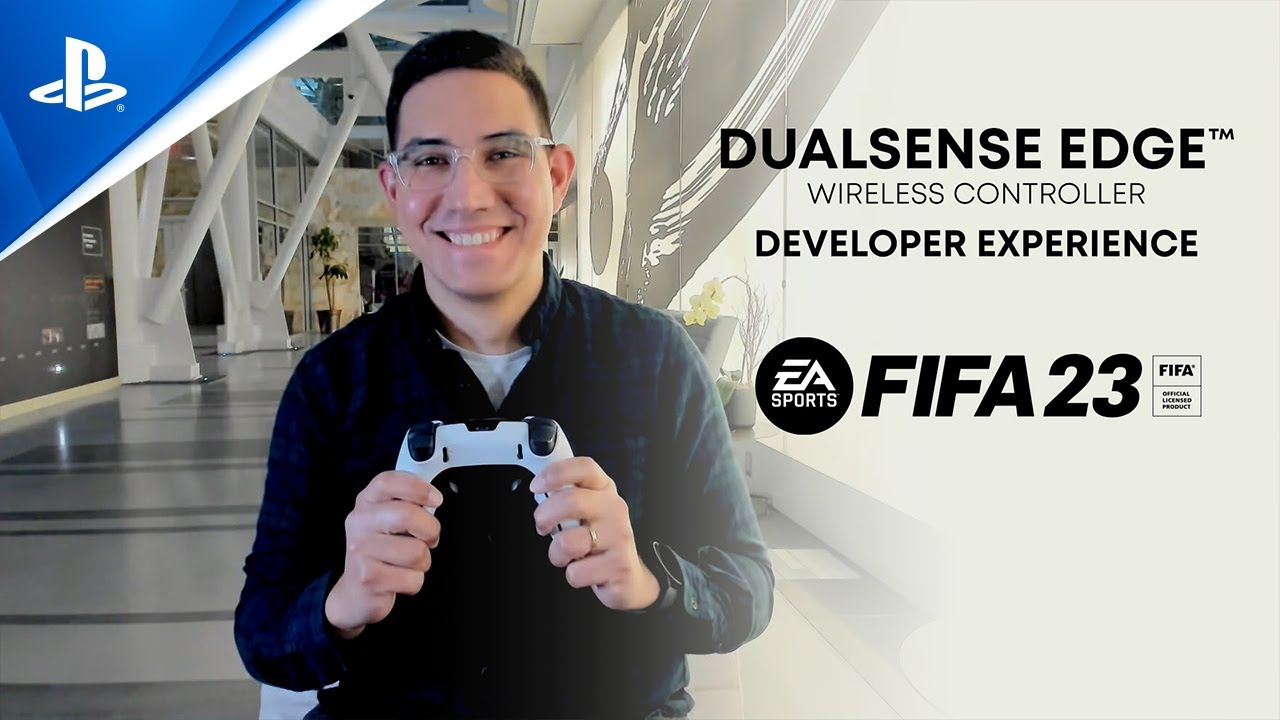 FIFA 23
Developer: EA Sports
The DualSense Edge wireless controller enables FIFA/FC players to personalize their FIFA/FC experience further, focusing on what matters more to them regarding the controller. Some players prefer their right stick to be perfectly precise for Skill Moves, while others favor a specific sensitivity when Switching. Some players will want to remap controls at a system level to suit their preferences. In contrast, others will be delighted with the ability to have a quicker-to-activate Sprint by adjusting the length of the triggers.
The DualSense Edge controller helped my defending game tremendously, as I can more easily keep Running Jockey active (L2 + R2) while activating Teammate Contain or player Switching by using the new back buttons (as L1 and R1). Having extra buttons on the back of the controller and personalizing them with the command you want can become invaluable when playing a decisive FUT Champions match or a rival derby in Career Mode.
Thomas Caleffi, Gameplay Producer, EA Sports
Among the most useful features that make the DualSense Edge controller stand out and particularly suitable for FC enthusiasts are its adaptive triggers and back buttons, which enable players to have faster reactions and play smarter on the pitch by swiftly switching between different team tactics or changing the team mentality without having to take their thumbs off the sticks. In addition to that, having the option to remap any button to match your preferences and adjust the sensitivity of the triggers will give FC fans more control and customization over their gameplay experience. It is certainly a more enjoyable and improved experience.
Danillo Abreu, Game Designer, EA Sports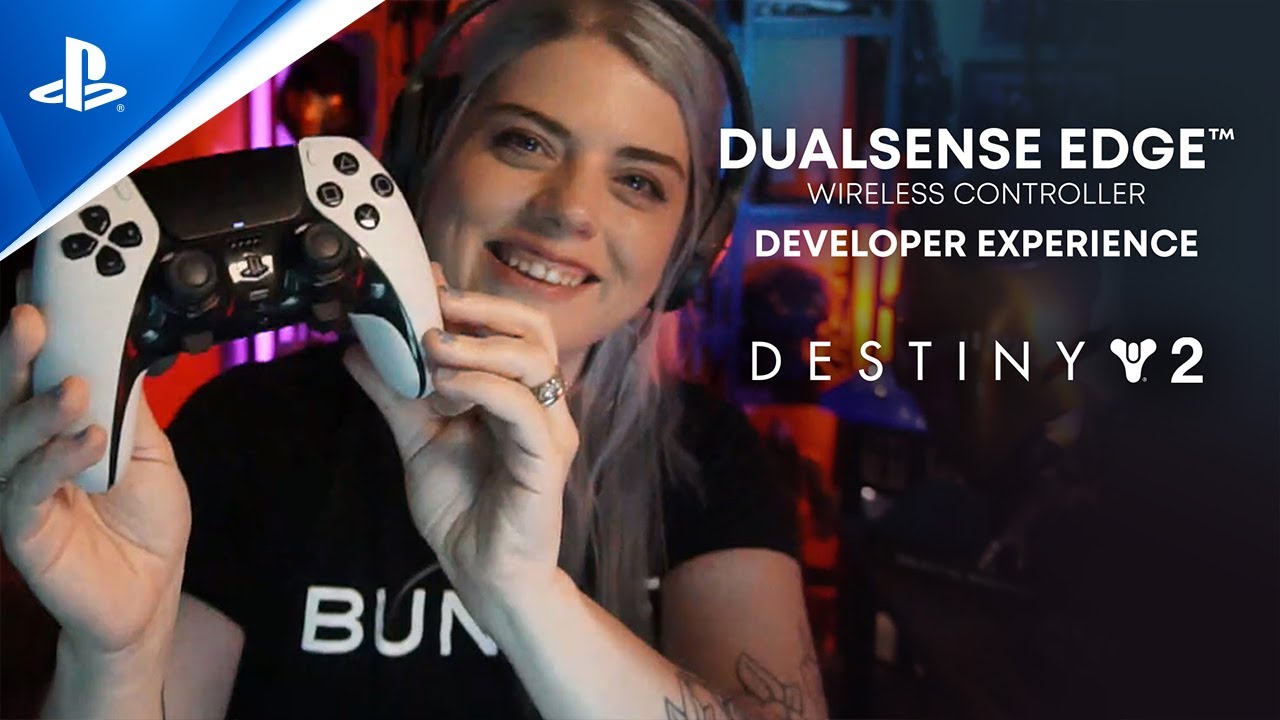 Destiny 2
Developer: Bungie
The DualSense Edge Controller has been amazing for letting me dig in deeper with Destiny 2's pinnacle activities across both PvP and PvE! I've currently got two primary configurations I bounce between for Trials of Osiris and Raids – and, I've got a matching in-game loadout to compliment each one. Being able to seamlessly swap between the needs of Destiny 2's pinnacle activities both in-game and out of game has been a game changer!
Andy Salisbury, Senior Social Media Manager, Bungie
As a massive fan of PvP modes in Destiny 2 like Iron Banner and Scorched, the ability to map my desired controller settings makes it really easy to tailor to my specific playstyle. If I'm going into Scorched, I want chaos. Being able to charge up this mode's explode-y goodness and then mapping out exactly how I let that fire rain from above using the switchable back options is a blast. It keeps me in the flow, keeps me out of my head, and lets me enjoy the total mayhem that always ensues when taking this mode head-on. With the different options to both the front-side and back-side of the controller, it's a more personalized experience and that personalization means more ways for everyone to play.
Liana Rupert, Community Manager, Bungie