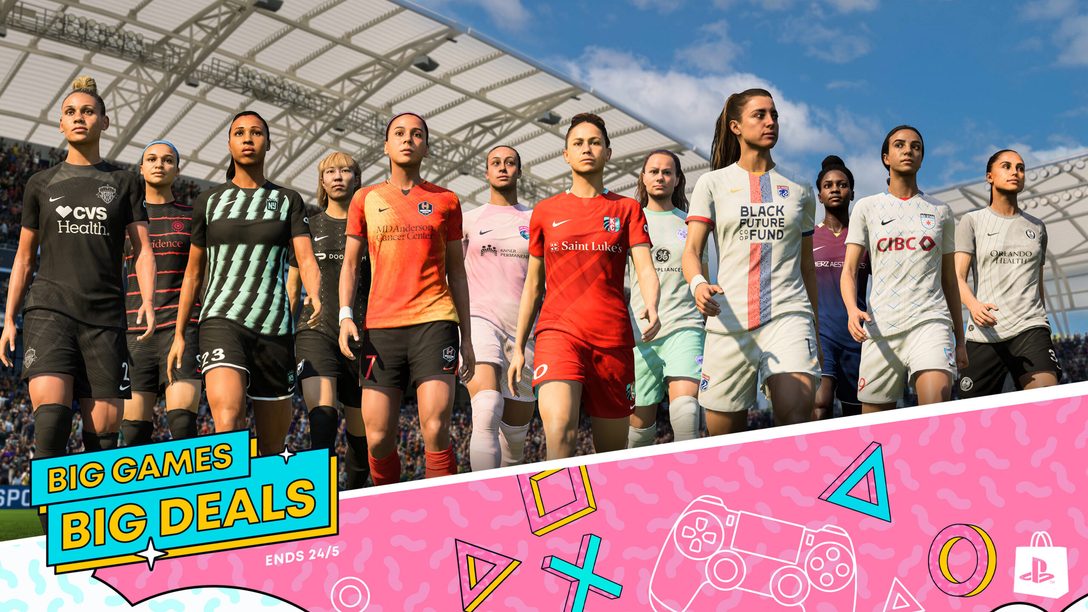 FIFA 23, Wild Hearts, WWE 2K23, and many other titles discounted for a limited time.
PlayStation Store welcomes the Big Games Big Deals promotion on 10 May. For a limited time* you can enjoy discounts across a huge number of franchises and different editions.
That includes 70% off FIFA 23 PS4 Standard Edition, 60% off the PS5 Standard Edition, 30% off WILD HEARTS™ Karakuri Edition and 25% off WWE 2K23 Deluxe Edition.
Head to PlayStation Store to see the full list and find out your regional discount.
*PlayStation Store Big Games Big Deals promotion starts Wednesday 10 May and runs until Wednesday, 24 May.