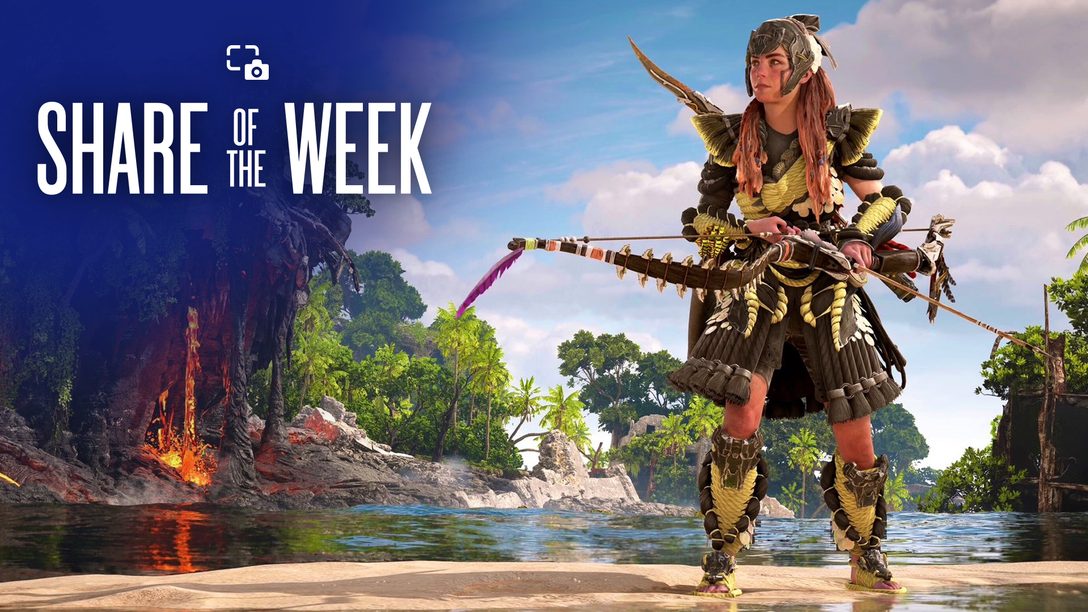 Aloy flies to new heights in shares from the new expansion
Last week, we asked you to join Aloy on her latest Burning Shores adventures using #PSshare and #PSBlog. Here are this week's highlights:
call_me_xavii shares Aloy taking in her lava-flowing beach surroundings.
Cosmic_Nook shares Aloy flying over the shore on the back of a Sunwing.
mett981 shares Aloy standing in the glow of lava and moonlight.
bookmancer_myth shares an ancient boardwalk ferris wheel grown over with plants.
indefinite06 shares Aloy leaping at a T-rex hologram.
RevolutionAndre shares Aloy taking in the overgrown Hollywood sign.
Search #PSshare #PSBlog on Twitter or Instagram to see more entries to this week's theme. Want to be featured in the next Share of the Week?
THEME: Portraits of Seyka from Horizon Forbidden West – Burning Shores
SUBMIT BY: 11:59 PM PT on May 10, 2023
Next week, we're turning our Focus on Aloy's newest companion in Horizon Forbidden West. Share portraits of Seyka from the Burning Shores expansion using #Psshare #PSBlog for a chance to be featured.