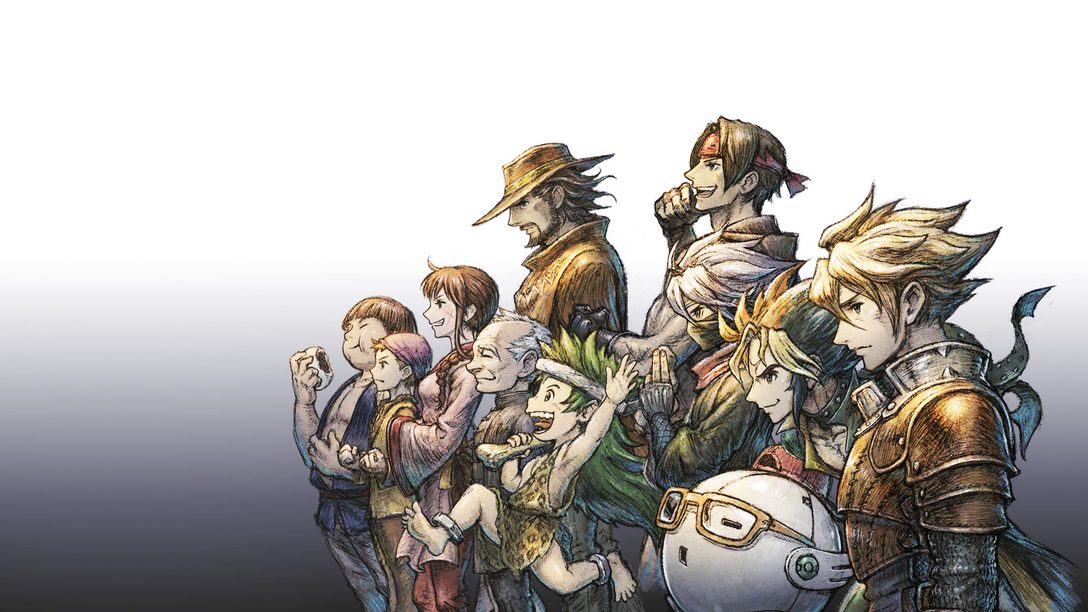 The Producer of the Live A Live remake, and Director of the original game, reveals how he created an RPG like no other.
Hello PlayStation players! My name is Takashi Tokita, producer of Live A Live.
I'm excited to say that the game is now available to buy digitally for PS5 and PS4. It's a very unique RPG that lets you play through short stories across eight different time periods – all presented with beautiful HD-2D visuals.
This game is very special to me – I directed the original Live A Live 29 years ago, and it was the first game I ever planned from the ground up. It's my most beloved title!
To celebrate its release on PlayStation consoles, I wanted to share some memories of working on the game – both the original and the remake.
The history of Live A Live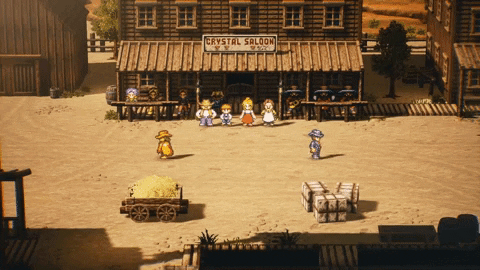 The original Live A Live started production between the development of Final Fantasy IV and Chrono Trigger. I wanted to create a new style of RPG, so I got together with my colleagues to kick off a new project.
Our idea was to break a long RPG down into a sort of omnibus – or short story – format. It would feature many familiar elements of role-playing games but let players also enjoy lots of different worlds and mechanics.
The game launched September 2, 1994, but unfortunately, we were unable to release the game outside of Japan. That was heart-breaking.
However, those who did play understood the appeal of the game and spread the word for us. Despite the game not being translated, volunteers localized it and passed down stories of how interesting it was for many years.

It has been my earnest wish that Live A Live be played by people all around the world, and thanks to so many people rooting for the game, they now can – and on the latest platform!

The design of Live A Live
One of the elements of Live A Live that makes it stand out so much is its structure. Unlike many other RPGs, which typically feature a single epic journey, our game lets players pick between seven tales, each set in different eras and play through them in any order.

RPGs broken up into chapters existed even during the time of the original release, but I wanted players to be able to freely choose the world and character they liked. I asked a different manga artist to design the characters for each of the respective chapters, in hopes that each would express themselves to their fullest.
Live A Live also provides the player with the ability to make key decisions and forge their own path in certain key parts of the story. That's because I believe that freedom of choice and the consequences that follow make for some of the best things in games in general, not just limited to RPGs!
The different settings of Live A Live
Since the very beginning of the planning phases for Live A Live, I knew I wanted to incorporate settings that could believably feature RPG elements. That's how we ended up with our eight different periods of history:
Prehistory, where there are no words

Imperial China, where a Shifu trains his successors

The Wild West, where you could explore a town

Twilight of Edo Japan, where you undertake a secret mission

Present Day, where you could test your mettle with martial artists around the world

The Near Future, where the protagonist has psychokinetic powers

The Distant Future, where all the drama takes place on a spaceship

The Middle Ages, which is a classic RPG element and what you can choose when you have completed the others

We had many ideas for what happens within each chapter. For example…
Twilight of Edo Japan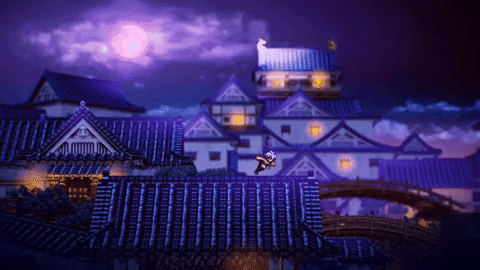 In this chapter, you play as a shinobi, tasked with infiltrating an enemy castle to rescue a hostage. You can approach this task stealthily, avoiding combat and sneaking past guards, or take them all on in combat – it's up to you.
The staff handling the chapter were very particular and gave the player more freedom than we initially anticipated. As a result, the level design was much more complex as well.
That said, the concept was about a shinobi executing his mission in the way he feels fit, so we took our time during production both in the original and in the new remake to deliver a great experience – whether you decide to defeat all your enemies and slash a hundred people or kill no one at all.
The Present Day
In this combat-focused chapter, you play as a fighter on a journey to be the best warrior in the world. By taking on many different opponents, you can learn their skills and use them yourself.
During development, fighting games such as Street Fighter and Virtua Fighter were becoming popular, plus many of our staff – me included – were fans of pro-wrestling, too.
It would have been difficult to produce a standalone fighting game at a company like Square at the time, which primarily produced RPGs, but I figured it would be possible to make one segment in an omnibus work as a fighting game.

Incidentally, I think it's a wonderful coincidence that when Ms. Yoko Shimomura, who composed the music for Street Fighter II, transferred over to Square, this was the first title she worked on!

Of course, Twilight of Edo Japan and Present Day are just two examples – because we chose eight very distinct eras, each one has a unique impact.
Defining the visual style of the Live A Live remake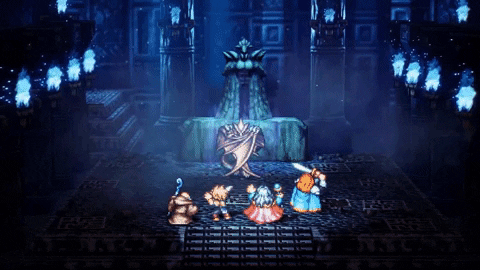 This new version of the game has extra impact thanks to the stunning HD-2D visuals! It combines 2D sprites with 3D graphics and I think you'll agree it looks beautiful!

The reason we went with this approach was because of Octopath Traveler. When that game was announced, I was working in a different division of Square Enix, but when I saw how perfectly the pixel characters and latest effects blended, I was blown away! I remember thinking: "I didn't know you could do such a thing!"

A while afterwards, I joined Team Asano, who made that game. They were looking to their next project and exploring various options for a remake – and Live A Live was put into consideration.
Of course, I was just waiting for the opportunity for the game to return, and thanks to the acclaim the original title received, and the passionate support of everyone around us, Live A Live was resurrected in HD-2D. I think that's the best form it could possibly take!
---
I hope you enjoyed reading about Live A Live – the game is available to play now on PS5 and PS4.

We are in an age flooded with digital entertainment, and I would love for everyone to enjoy this bite-size omnibus RPG – and see what got the players talking all those years ago.