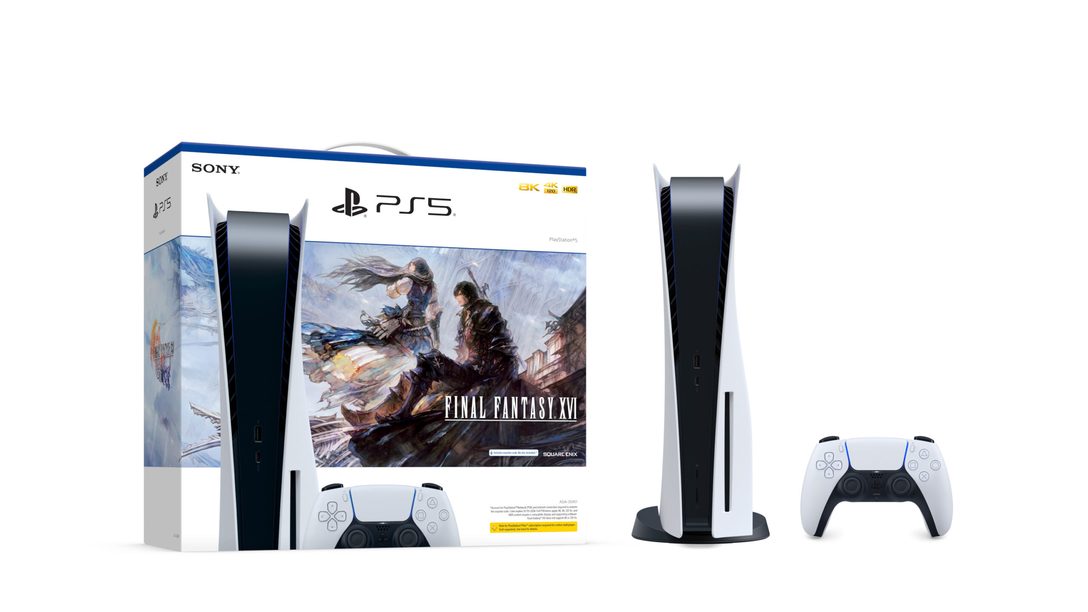 Details and pricing information on PlayStation®5 FINAL FANTASY XVI Bundle
Following this month's 25 minutes all new FINAL FANTASY XVI gameplay and recent announcement of pre-order date for physical editions of FINAL FANTASY XVI, we are happy to announce that two versions of "PlayStation®5 Console FINAL FANTASY XVI Bundle" will be available on 22nd June 2023.
The PS5 Digital Edition Bundle will be available at a suggested retail price (SRP) of SGD 759 / MYR 2,339 / IDR 9,079,000 and PS5 with Ultra HD Blue-ray™ disc drive will be available at SGD 889 / MYR 2,769 / IDR 10,579,000 / THB 20,790.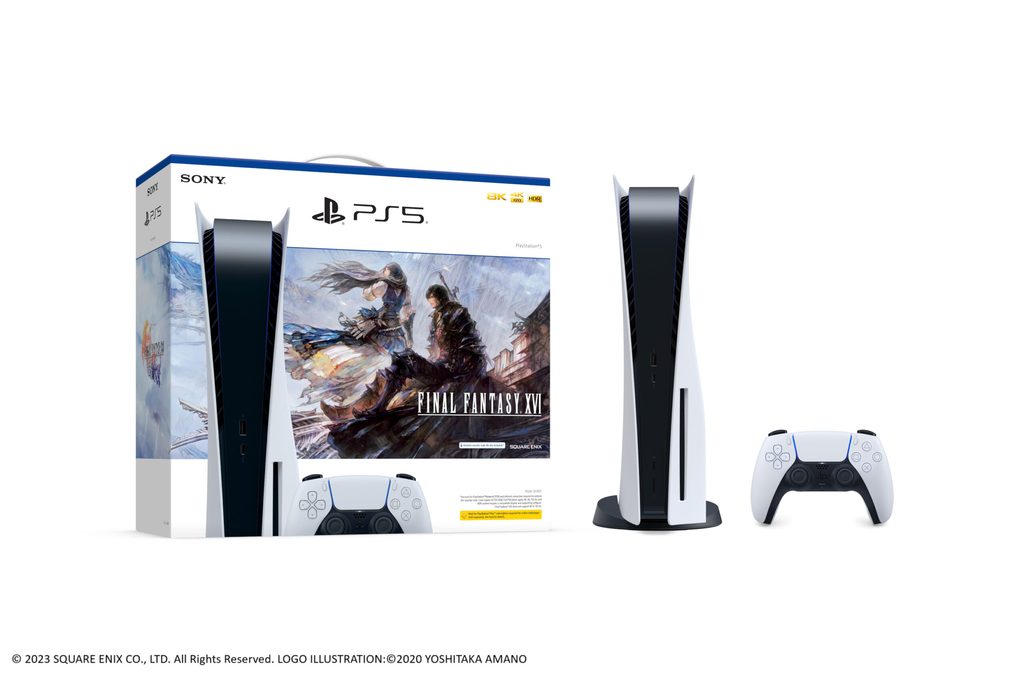 Each type of bundle includes a PlayStation®5 (PS5™) console (Digital version or disc drive version), a DualSense™ Wireless Controller, and PS5 software Final Fantasy XVI Voucher Card (Terms and Conditions Apply) and digital bonus items: "Braveheart" Weapon, Gil-boost Accessory "Cait Sith Charm", Exp-boost Accessory "Scholar's Spectacles" (Digital bonus items may be available for purchase at a later date.). The bundles will be available at PlayStation® Authorized Dealer, Sony Stores and authorized retailers on 22nd June 2022 onward.
You can check the store locations here.
*Please note that design and specifications are subject to change without notice.
Find out more about the game here and how FINAL FANTASY XVI harnesses PS5's power and how it was optimized and developed for PS5 here.
PlayStation 5 consoles are now available at all authorized retailer stores, while the PlayStation®5 FINAL FANTASY XVI Bundles and FINAL FANTASY XVI game will be released on 22nd June 2023.
© 2023 SQUARE ENIX CO., LTD. All Rights Reserved. LOGO ILLUSTRATION:©2020 YOSHITAKA AMANO
FINAL FANTASY, SQUARE ENIX and their respective logos are trademarks or registered trademarks of Square Enix Holdings Co., Ltd.