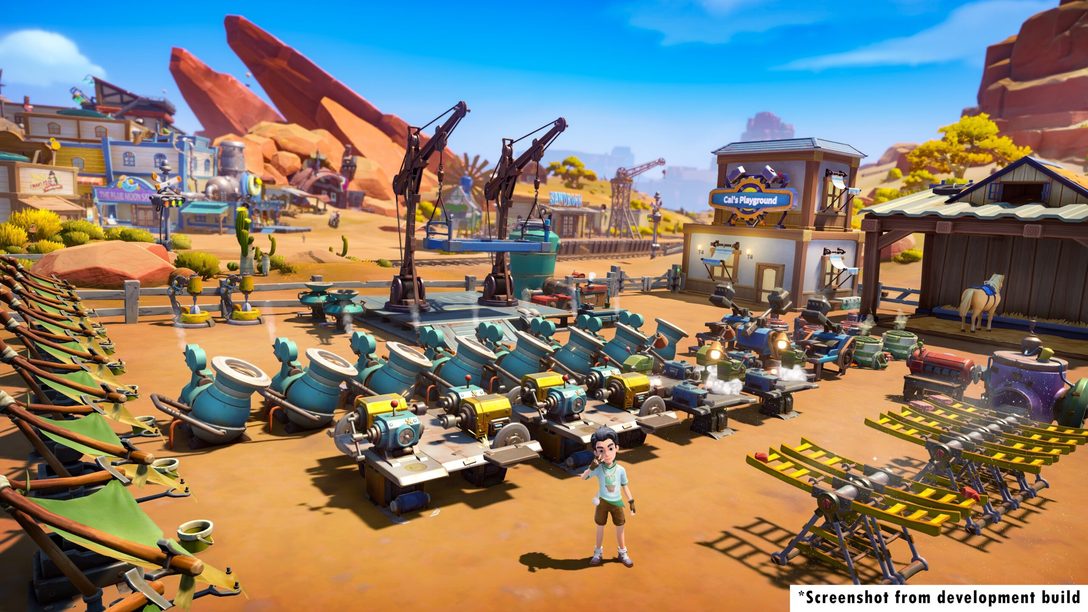 Get ready to rebuild the desert oasis.
What started out as DLC for My Time at Portia, has become a much larger project now known as My Time at Sandrock. Coming this summer to PlayStation on PS4 and PS5, players will be exploring the town of Sandrock, a city-state located in the Eufaula Desert within the Alliance of Free Cities. Returning players will be satisfied with a fresh but familiar experience, while newcomers will be able to comfortably fall in love with the gameplay and people of Sandrock!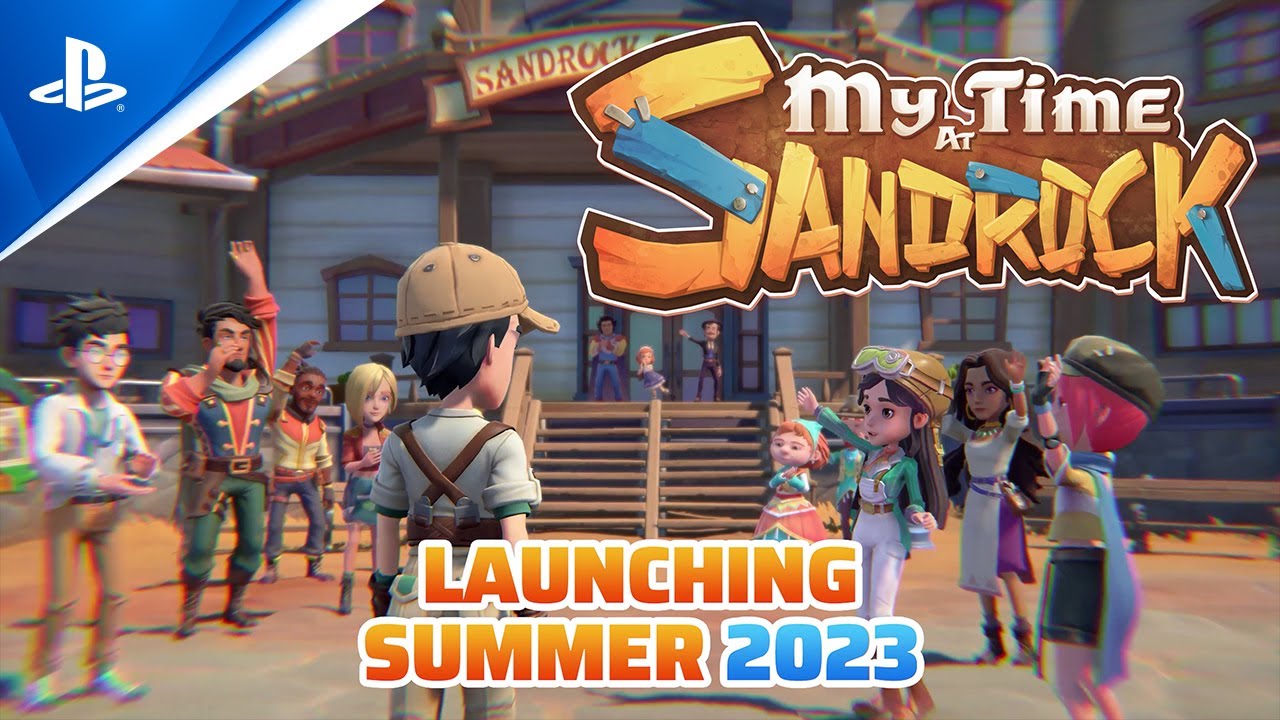 Once players design their character, they will arrive at Sandrock as a recruited builder. Upon arrival, they will find what was once a well populated metropolis is now a dilapidated town where water and wood are scarce resources. The player's job will now be to collaborate with the townspeople to revitalize the town of Sandrock. Take in the views of the mesas, deep canyons, vast deserts, and breathtaking ruins along the journey!
Farming is just one of the many activities in Sandrock

In order to progress through My Time at Sandrock, players must complete story missions. Story missions require the player character to build or rebuild something that has gone wrong in the town. Some examples are gathering materials to rebuild the water tower or fixing up the stage found outside the Blue Moon Saloon after a sandstorm passes through. Once a story mission is completed, players will find themselves with a few in-game days of free time. During this period, players can complete commissions to earn money, focus on building relationships with people in the town, or just exploring the world!
With the help of your workshop, saving Sandrock will be no trouble at all
The central focus of Sandrock will be found in the workshop, which serves as the player's primary base of operations. Here, players bring materials and relics from all over the map to assist with accomplishing commissions from local townspeople and government. As players progress and complete commissions, they can upgrade machines in their workshop, customize the space with furniture, and even draw their own designs for decor. These things will help attract more industry to the town and in turn, contribute to the player's workshop moving toward becoming the #1 workshop in the region!
The player battles a Geegler President and Geegler Manager
The battle system in My Time at Sandrock is fresh and feels much better this time around. Players will encounter several enemy types from monsters, robots, bandits, and more! Enemies behave intelligently with coordinated attacks, so players must anticipate their movements to successfully counterattack. Watch out for larger enemies, as they can send players flying through the air with one strong hit! Plan attacks with melee weapons or choose a ranged approach.
Enemies can be found in the hazardous ruins dungeon type, but there are two other dungeon types to experience as well. One is known as the Abandoned Ruins, which are dungeons without enemies and allows players to mine safely for minerals and relics. The third type is known as the Half-Explored Ruins, which consists of mining areas as well as enemies to fight. Dungeons will unlock as players complete story missions and can be used to gain massive amounts of character EXP and high value materials used for upgrading weapons and equipment.
Another standout feature of My Time at Sandrock is the ability for players to pursue romantic relationships with other characters in the game. Players can date, marry, have children, as well as go on a series of in-depth story missions for each character they wish to romance. Pursuing romantic relationships will open up more in-depth plot points, as well as character growth.
However, players must balance their building and restoration objectives with the constant threat of attacks from the nefarious Logan and his gang of bandits, which makes their task even more challenging. The game features a deep and compelling storyline with unexpected plot developments that'll have players asking for one more day.
Message from the developer
"My Time at Sandrock builds upon the beloved gameplay mechanics of My Time at Portia while introducing new features and QOL elements that fans of the series will love," said Aaron Deng from Pathea Games. "We're excited for players to experience the unique storyline, characters, and mechanics of My Time at Sandrock, and we encourage everyone to dive in and start rebuilding the desert oasis."