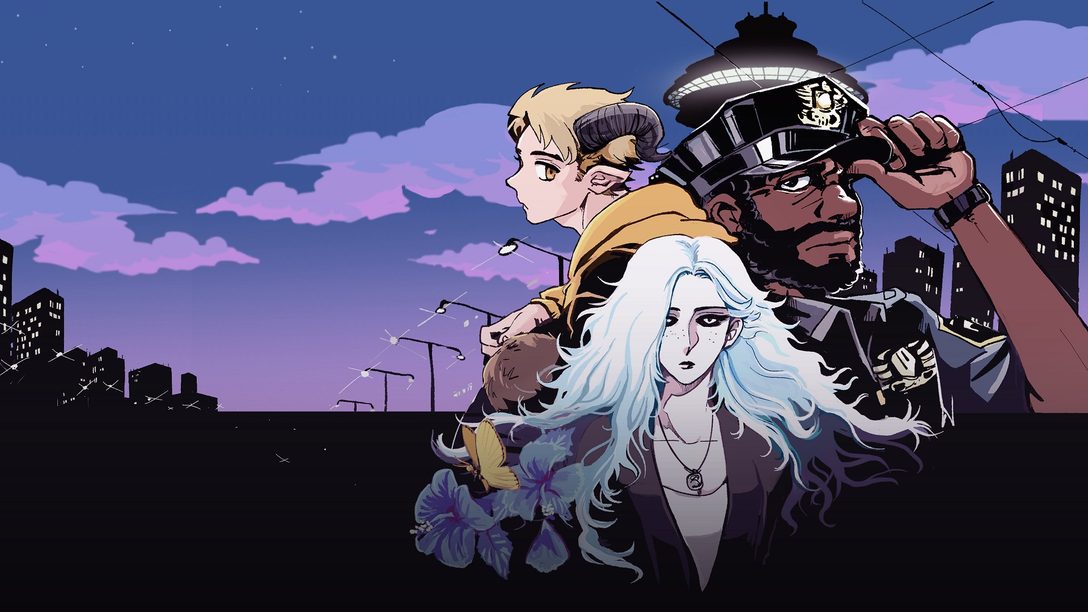 Toge Production return to everyone's favorite chilled and chatty coffee shop in Episode 2.
In a blindingly fast world, with so much to keep up with, is there a space to escape where everything slows down and we can sip our favorite beverage in peace? That's what we, Toge Productions, want to serve in our Coffee Talk series, which soon will have its second game in Coffee Talk Episode 2: Hibiscus & Butterfly.
Before I continue, let me introduce myself! My name is Arya, Toge Productions' PR & Communications Manager, and I'm here to tell you a story about how Coffee Talk came about. How it connects to you – the players, the importance of its diverse fantastical cast of characters, a little scoop on the ever-mysterious barista, and everything in between.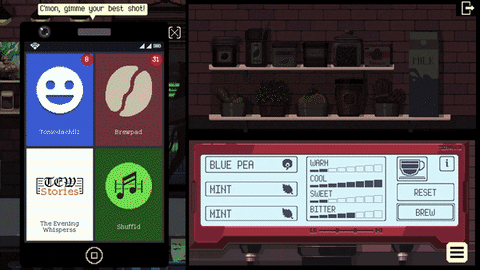 Coffee Talk's origins came from an internal game jam of Toge Productions crew, and it was first called Project Green Tea Latte. Andrew Jeremy, our Music Producer, said that the premise was to recreate the calm vibe of a coffee shop into a game, where we could listen to lo-fi music, hear people talking, and just enjoy the atmosphere. Following the positive player reception to the early demo we were convinced of the game's potential and decided to give it a go.
What most people don't know is that we almost chose other games to develop! A detective game and a shop simulation game… We postponed the detective one because we wanted to take some of Coffee Talk's mechanics for it, so we decided to go with Coffee Talk first.
And the rest, at least for the original Coffee Talk, is history…
Now let's talk about the sequel, Coffee Talk Episode 2: Hibiscus & Butterfly, shall we?
In Hibiscus & Butterfly, we try to create more of the same vibe from its predecessor and progress the story of our beloved characters, but now with a richer narrative and new characters. Our fans wanted a deeper narrative, so we obliged with more branching and impactful storylines. Some branches even have bigger consequences!
To accomplish this, we added two great writers to our menu, Junkipatchi and Anna Winterstein. Junki, as the lead writer, focused on the main arc, while Anna expanded the stories of old characters like Hyde, Gala, Bayleys, and others. We really want to create a deeper and more expansive story in this sequel, while not forgetting the chill vibes of Coffee Talk, we have all adored!
We have two new characters here, Riona and Lucas, who have contrasting personalities. Riona is a banshee who, opposite to her kind's stereotype (terrifying wails and bad luck), wants to be an opera singer. People on social media bullied her for her aspirations, so she really resents those online platforms. On the other hand, Lucas is a loud, slightly brash, and vivacious satyr-influencer, who may have his own layers that you'll gradually discover as you play the game. With those personalities, you can imagine the dynamics between them would be interesting!
Talking about characters, Hibiscus & Butterfly still has the same diverse cast, with the return of established favorites plus these new faces. Dio Mahesa, our Lead Artist and Art Director, said that the designs were inspired by his love for D&D creatures like orcs and elves. We chose to create fantasy-inspired characters so we can explore – and ultimately break – the stereotypes that come with them. Then, we pour some real-life problems into the mix to create relatable stories for many of our players.
The strength of these diverse fantastical characters, for me personally, is they can relate to a broader audience, as players can see the characters as they are, their personality, without the shell of their race… or species even.
And of course, we'll meet the enigmatic barista again. Who that person is is for you to decide. What we do know, and design, is that the barista is the bond that pulls the characters together, like a neutron in an atom, where the stories and characters circle around. And like a neutron, we designed the barista to be as neutral as possible. The barista is like that because, in Coffee Talk, you are here to listen. So, with that being said, are you ready to enjoy some more Coffee Talk warmth?
Coffee Talk Episode 2: Hibiscus & Butterfly will land on PlayStation 4 and PlayStation 5 on 20 April 2023.