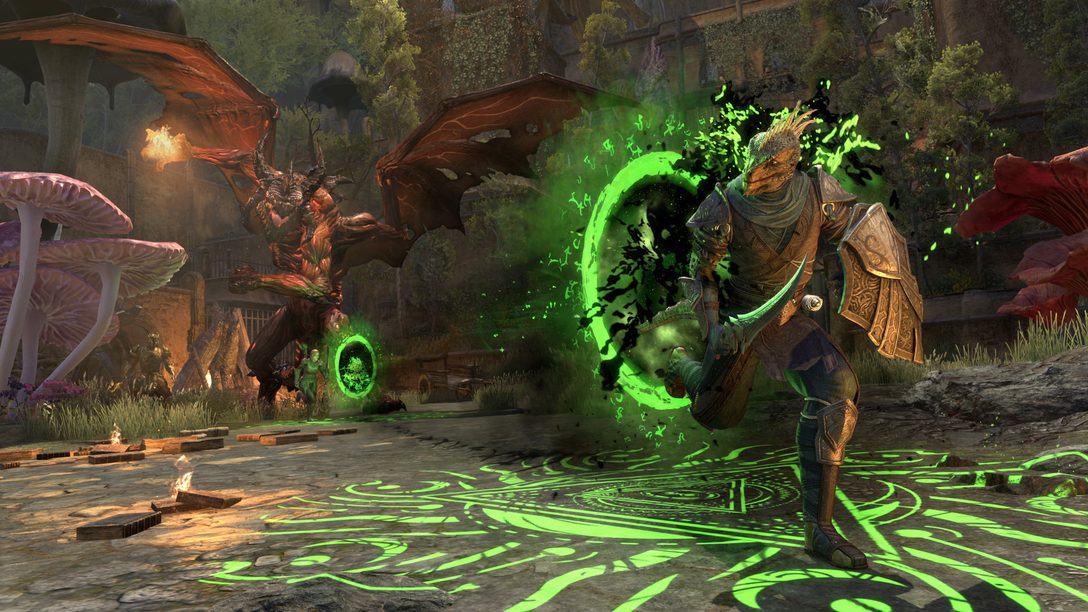 Discover the secrets of Apocrypha, revealed by ESO's development team during a recent livestream.
During the Necrom Chapter Preview livestream, the Elder Scrolls Online team showcased the upcoming chapter's (arriving June 20 for PlayStation) new features and gameplay, including the Arcanist class, new group challenges, and a part of Apocrypha never seen before in an Elder Scrolls game.
Master the arcane
When it came to the Arcanist, ESO's first new class in four years, the team saw an opportunity to integrate it and its mechanics into Necrom's setting and themes. As a result, the Arcanist draws power from Apocrypha itself, and the team relished the opportunity to combine elements of Hermaeus Mora's realm into almost every aspect of the way the class looks, feels, and plays.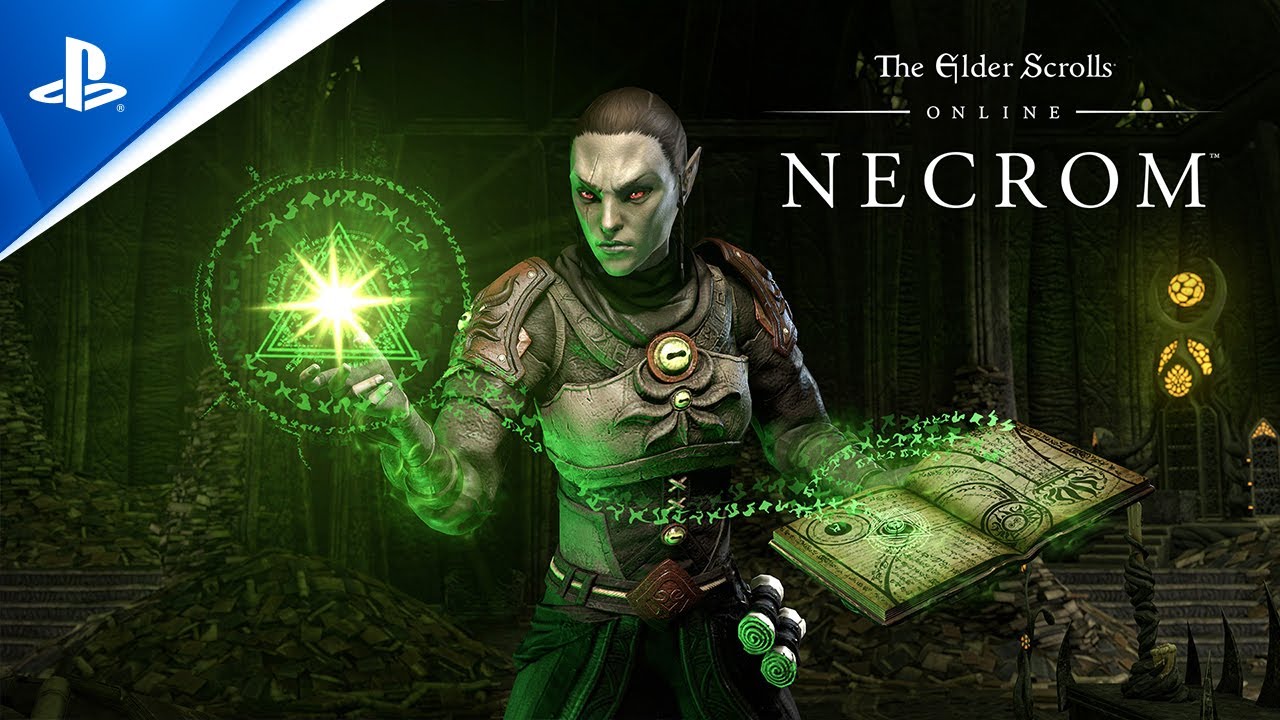 The Arcanist utilizes three unique Skill Lines, each supporting a different playstyle: Herald of the Tome (damage), Curative Runeforms (healing/support), and Soldier of Apocrypha (tanking). You're never locked into any one Skill Line, and you can mix your abilities with any others that are already available.
The team also discussed the Arcanist's all-new mechanic, the Crux System. When in combat, select Arcanist abilities generate a new resource called Crux, while others spend any saved Crux to receive a buff. If you seek to master this new class, you must learn how you utilize both your Crux-generating and spending abilities effectively.
Explore a new aspect of Apocrypha
In the Necrom Chapter, you can explore the realm of Apocrypha, an endless library containing unknown volumes of knowledge. Be warned—many seek to understand Apocrypha's hidden secrets, but Mora's realm also contains a terrifying host of dangers for those who come unprepared.
The team also revealed an all-new aspect of Apocrypha not seen in the Elder Scrolls series before now: Chroma Incognito. A roiling landscape of mind-bending color, Chroma Incognito is a world shaped by what never came to pass—a realm of possibility rejected by cruel fate that stands in vivid contrast to the rest of Apocrypha.
This distinct biome was an opportunity for the team to create something brand-new for Elder Scrolls fans while expanding upon the Prince of Knowledge's domain.
Chroma Incognito, of course, is packed full of adventure and danger, including unique quests, delves, group bosses, and a public dungeon—all ready to be explored!
Overcome new challenges
During the preview, the team also had the opportunity to break down some of Necrom's new group challenges.
Bastion Nymic is an all-new world event, specific to the chapter, that sees you and up to three allies enter one of Hermaeus Mora's strongholds to reclaim it from invaders. The fortress safeguards countless names of power, and should that knowledge fall into the wrong hands, it could spell doom for Apocrypha and Nirn alike.
However, gaining access to the bastion is no simple task, since you need to acquire special items first by defeating the Herald's Seekers found wandering both the Telvanni Peninsula and Apocrypha. Acquiring enough items allows access to Bastion Nymic, but be aware that a host of malevolent Daedra infest the stronghold, including Mora's own traitorous forces—good luck!
In addition to the new world event, Necrom also introduces a 12-player Trial: Sanity's Edge. In this PvE group activity, you venture into the mind of a member of the Mages Guild to undo the damage inflicted by his unsanctioned research.
As you explore the battleground of this sundered psyche, you discover a host of sinister foes standing in the way, including three uniquely challenging bosses and surprise champions.
If you help the mage recover control of his fractured sanity, you receive special Trial rewards, including new item sets and some of the rarest collectibles in the game, such as the Ram of Dark Dreams mount.
Discover Necrom this June
These are only a preview of the new features, adventures, and challenges you can experience in The Elder Scrolls Online: Necrom. If you'd like to learn more, check out the full VOD of the Necrom Chapter Preview.
The Elder Scrolls Online: Necrom is part of the Shadow Over Morrowind adventure and arrives on PlayStation consoles June 20. Pre-purchase Necrom now to receive unique bonus rewards at launch.