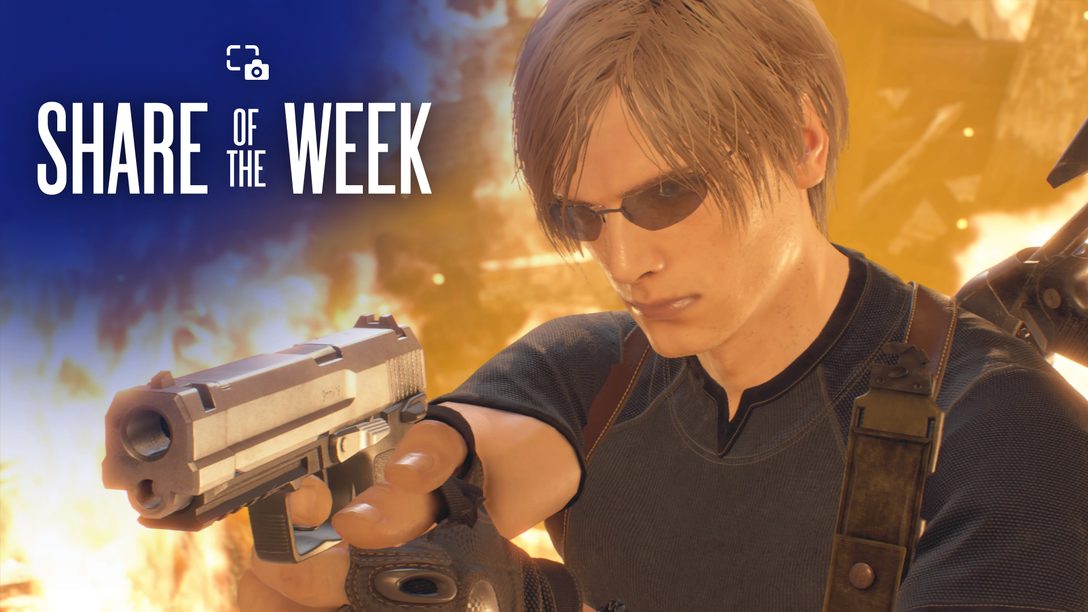 Last week, we asked you to share crazy and intense moments from Resident Evil 4 using #PSshare and #PSBlog. Here are this week's highlights:
shitai_ shares a portrait of Leon with his gun drawn surrounded by fire.
kaytanaa shares Major Krauser lurking in the shadows
XxPAGZxX shares a silhouette of chainsaw man
ERI__VP shares a portrait of Luis
Ayghan shares Leon approaching the church village
Rafaelzoiorb92 shares Ashley succumbing to the plaga
Search #PSshare #PSBlog on Twitter or Instagram to see more entries to this week's theme. Want to be featured in the next Share of the Week?
THEME: Resident Evil 4 – Leon S. Kennedy
SUBMIT BY: 11:59 PM PT on April 12, 2023
Next week, we turn the spotlight on the hero of Resident Evil 4, Leon S. Kennedy. Share daring images of Leon using #PSshare #PSBlog for a chance to be featured.