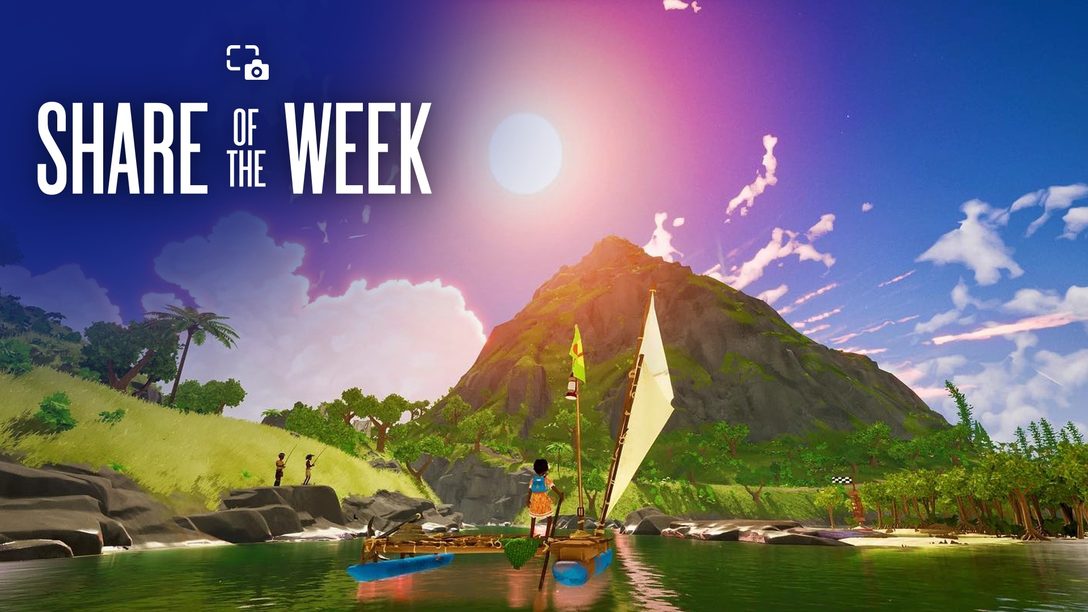 Put your sails up for these island-hopping shares.
Last week, we asked you to set sail and explore the soulful world of Tchia using #PSshare #PSBlog. Here are this week's highlights:
call_me_xavii shares Tchia wearing casual clothes and a baseball cap sitting by a fire
asensualmanatee shares Tchia sitting on a hill with the sky red with the sunset
photo_station5 shares Tchia on her boat headed towards land with a mountain and the sun in the center background
godhatesash shares a close up look at golden brown cow with white horns
kani3_sun shares Tchia soul-jumped into a cat sitting in a field of grass
FMJLullaby shares Tchia and her father out of focus as their friend arrives on his boat.
Search #PSshare #PSBlog on Twitter or Instagram to see more entries to this week's theme. Want to be featured in the next Share of the Week?
THEME: Resident Evil 4
SUBMIT BY: 11:59 PM PT on April 5, 2023
Next week, what're ya sharin'? Share action-packed moments exploring and fighting back as Leon S. Kennedy in Resident Evil 4 using #PSshare #PSBlog for a chance to be featured.