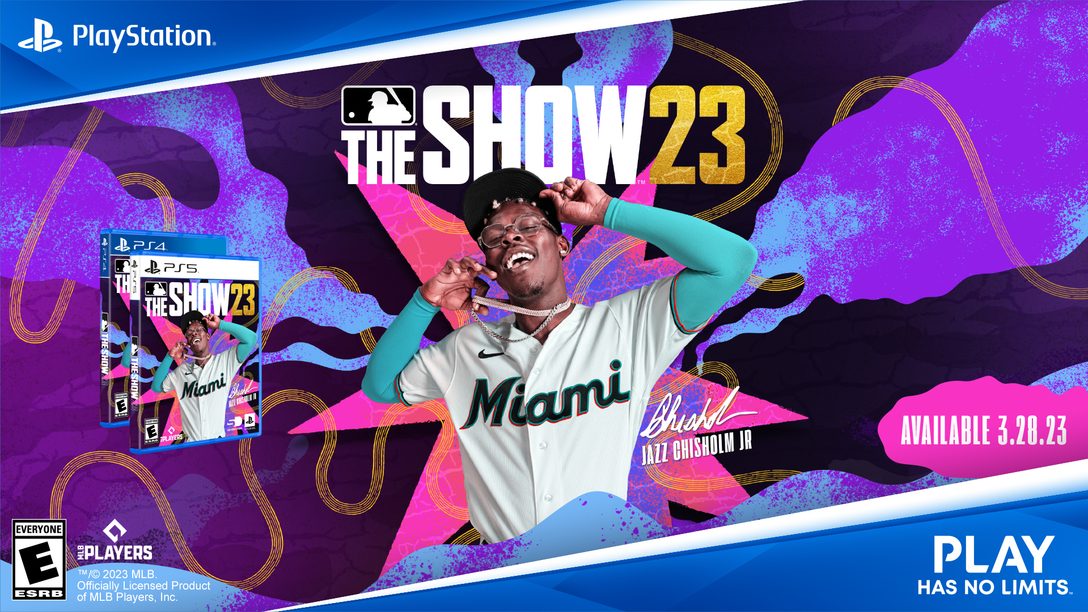 Shock the system and own the show with MLB The Show 23, out tomorrow.
Baseball fans, MLB The Show 23 launches tomorrow! With that in mind, let's discuss the modes to get you started.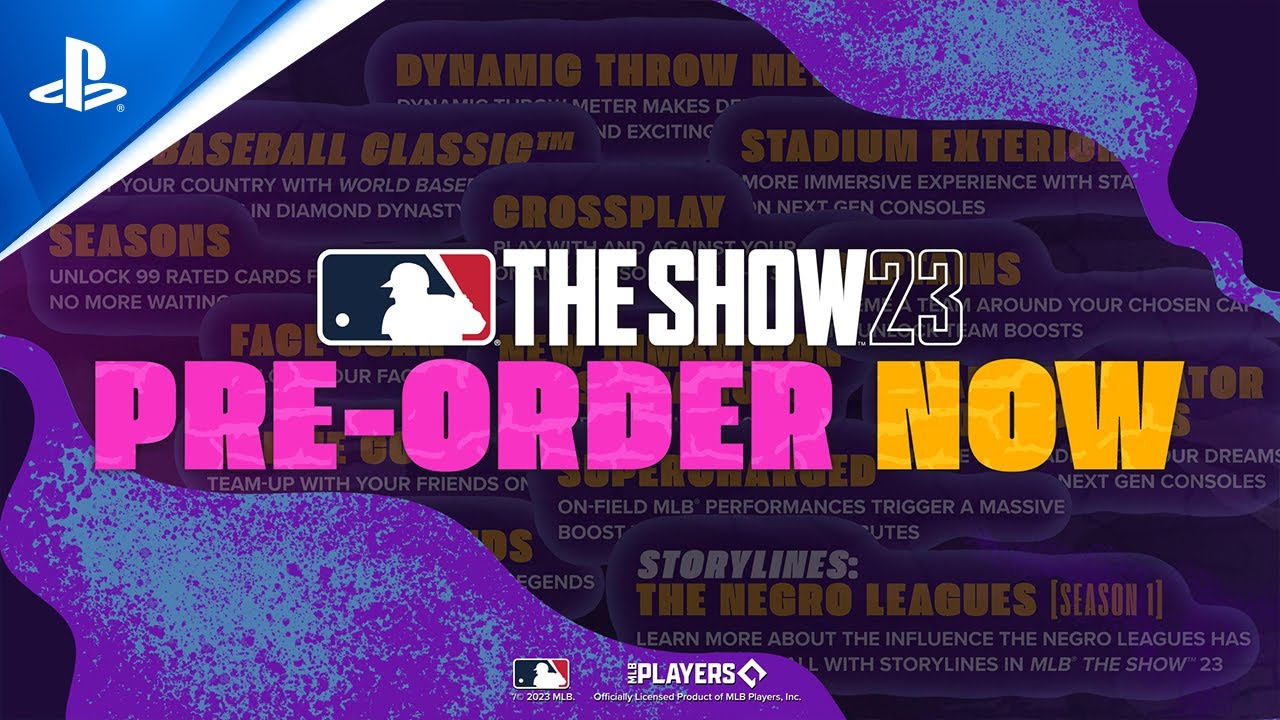 New Legends*
Play as more than 180 Legends from all Eras of Baseball. New Legends Derek Jeter, David Wright, Mark McGwire, Sammy Sosa, and more join a star-studded list of Hall of Famers and generational talent. You can put together your dream outfield with Ken Griffey Jr., Willie Mays, and Babe Ruth while choosing between the greatest pitchers, such as Nolan Ryan, Randy Johnson, and closer Mariano Rivera. Look for a few hidden Legends to be announced after launch through Live Content and Roster Updates when you connect online.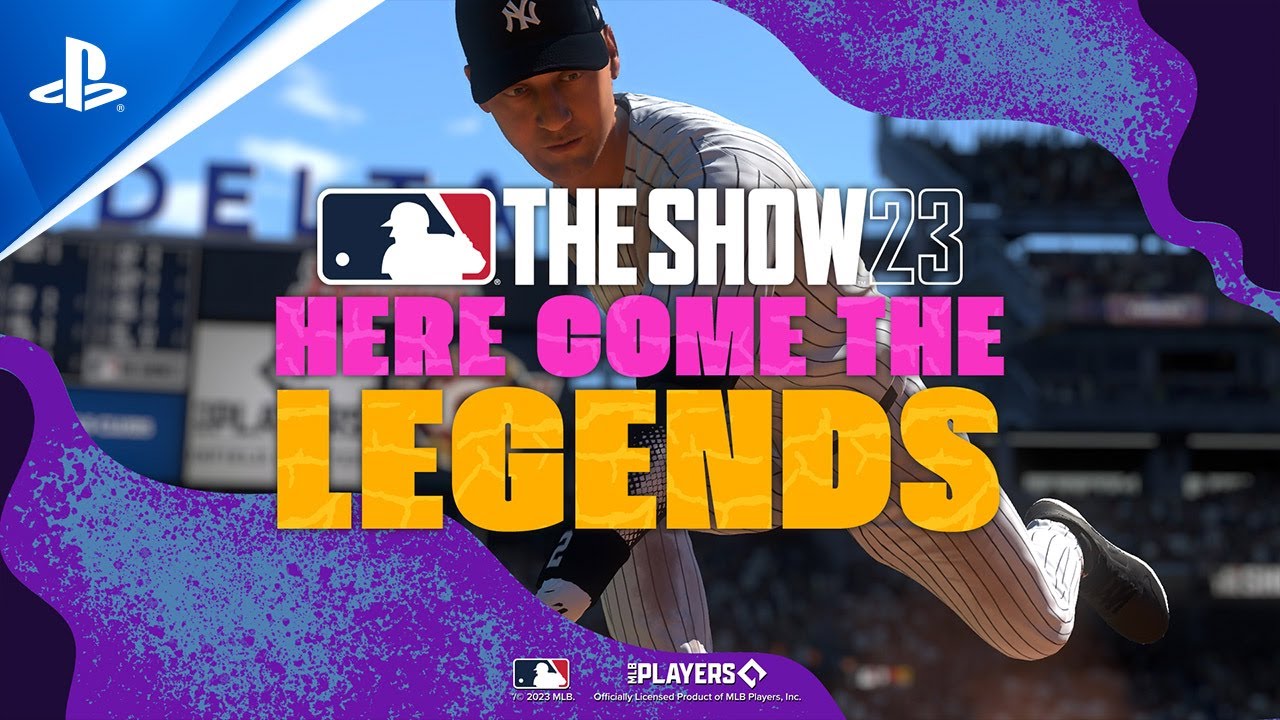 Gameplay updates
From '22 to '23, the San Diego Studio Gameplay Development Team continues striving to reach all types of players.
High fielding attribute matters more now than ever before. The disparity between players in-game with high vs. low fielding attributes is more noticeable. Players with a lower Fielding attribute will react slower and have worse jumps to contact made off the bat compared to players with a high Fielding attribute.
When it comes to our throwing interfaces, we have a couple to select from depending on player skill and engagement level. Our more player-friendly interfaces, Buttons and Analog, rely heavily on the Arm Accuracy attribute, which has been tuned to be in line with MLB statistics. Elevate your game with the Button Accuracy Meter, where you are in complete control of your throws.
The pitcher-batter dynamic is better than ever with the revamped competitive gameplay engine. And don't worry, Casual or Simulation fans, we have also tuned and balanced those gameplay styles as well.
We've added over 5,000 gameplay animations to MLB The Show 23. We have hundreds of new animations ranging from: rob foul ball, dives, hot shot variety at the corners, and as always, animations for urgency and efficiency.
Face Scan
The Face Scan feature will allow you to scan your face and upload it into MLB The Show 23 with an internet-connected compatible mobile device and internet-connected compatible console.Download the MLB The Show companion app from the App Store or Google Play store. Take your selfie from the app and hit the upload button prompt once you've linked your companion app to your MLB The Show account. Once you've uploaded your face scan into the game, you can edit your hairstyle, facial hair, and fine-tune your skin tone. You can use your new avatar with your face in all game modes that support your created player.
Franchise Mode improvements
Franchise mode and March To October both received overhauls to the amateur draft scouting and signing system this year, but that's not all.
New Postseason format
CBA Changes
Full Implementation of the Ohtani rule
Updated Competitive Balance Tax
Minimum Salaries
Updated MLB Draft Experience
Amateur Scouting system
Diamond Dynasty*
This year, it's all about theme teams with new Captains that boost your squad, and the return of Team Affinity programs loaded with Diamond rewards from all 30 clubs. Also, new in MLB The Show 23, play with your friends to earn rewards in new Ranked Online Co-Op 2 vs. 2 or 3 vs. 3.** Combine your best player items from your Diamond Dynasty inventory and rank up to unlock rewards.
Additional new features in Diamond Dynasty:
World Baseball Classic Uniforms and 100+ players to earn around launch
Sets and Seasons mean you will be earning progress towards 95-99 OVR players all the time in the XP reward path, team affinity, and special programs.
Mini Seasons 2.0 with rotating themes, rewards, and seven new stadiums for CPU-controlled teams
Designated Hitter in Diamond Dynasty – who will be your best DH?
MLB The Show 23 presents Storylines a new game experience celebrating The Negro Leagues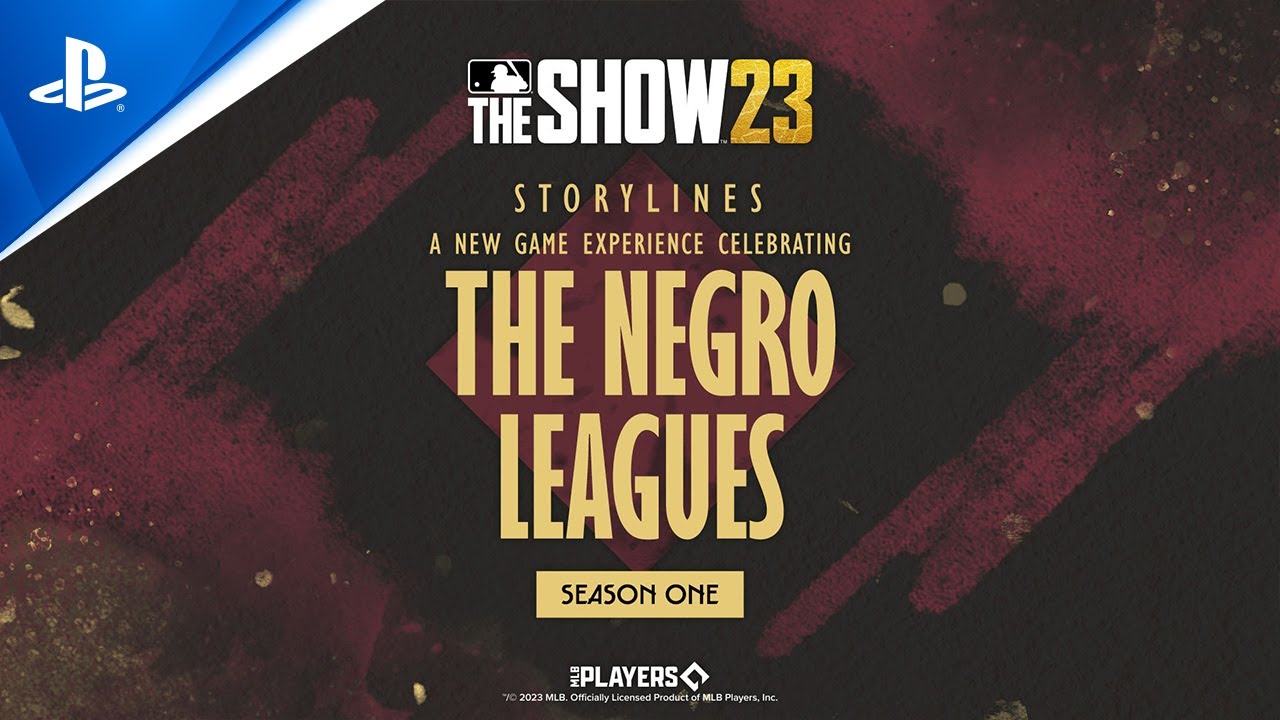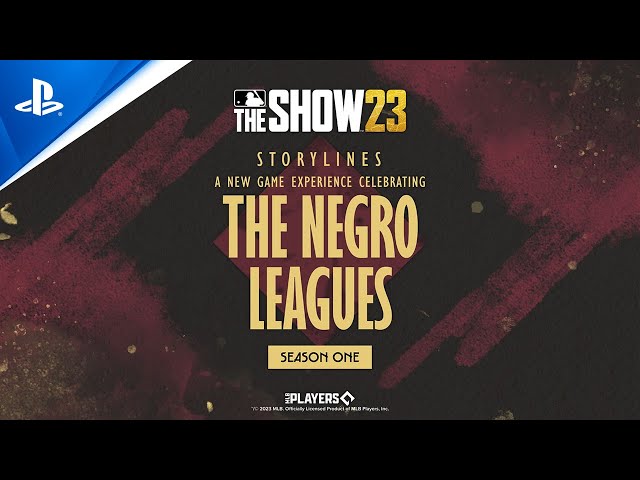 We could not be happier to finally introduce the Negro Leagues into MLB The Show. It's a special project for San Diego Studio, and we are so grateful and appreciative to be partnering with the families of the players, the Negro Leagues Baseball Museum, and NLBM President Bob Kendrick to bring these stories to life in a video game.
MLB The Show 23 (Storylines Season 1*) introduces eight Negro League Players and their stories, narrated by Bob Kendrick. With this multiyear partnership with the Negro Leagues Baseball Museum, our goals align with the museums to educate, enlighten, and inspire by celebrating the rich history of the Negro Leagues.
We could not be more excited for MLB The Show 23 coming out on PlayStation.
* Internet connection required for online features.
**Online multiplayer requires an internet connection and an online subscription.