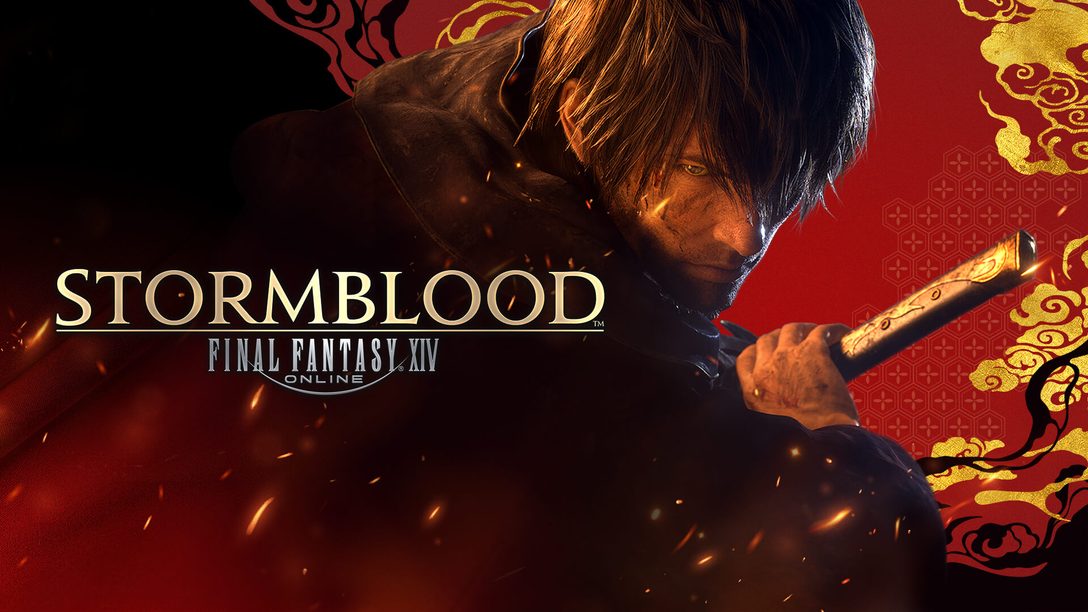 Available to anyone who owns or buys the Final Fantasy XIV Starter Edition. Get a primer as to what to expect. 
You've saved Eorzea in Final Fantasy XIV Online: A Realm Reborn and resolved a centuries' old conflict with the dragons in Heavensward… what's next for the Warrior of Light?
It's time to head to the Far East. It's time for Stormblood. And from now until May 8, 2023, this massive expansion is completely free for players who own or buy the Final Fantasy XIV Online Starter Edition!
Final Fantasy XIV: Stormblood took the critically acclaimed MMORPG to the next level, with a compellingly dark new story full of twists, turns and quests a-plenty, new mechanics, new jobs to get to grips with and a whole new part of the world to explore. Let's take a closer look.
What is Final Fantasy XIV: Stormblood about?
After the events of Final Fantasy XIV: Heavensward, it's time to take the fight to the sinister Garlean Empire. You and your allies make plans to liberate the conquered city state of Ala Mhigo, and you head out to meet the resistance.
Of course, things don't really go to plan and before long you're confronted by a new enemy… one who might be even stronger than the fabled Warrior of Light.
Meanwhile, in the Far East nation of Doma, freedom fighters struggle to rekindle the fires of hope in their countrymen. Will you be the spark that ignites the flames of rebellion and pushes the Empire out once and for all?
The main campaign of Stormblood is a sprawling epic that's full of political intrigue, surprising revelations, and thrilling action.
What was added to Final Fantasy XIV in the Stormblood expansion?
Stormblood broadened the already vast world of the game with new regions that are quite unlike anything in the game before. Ala Mhigo and Doma are the lands of monks, and ninja and samurai respectively, with a beautiful aesthetic inspired by the Far East.
They provide a terrific setting for the game's main scenario to unfold – plus plenty of additional quests mean that there's always something new to discover amongst the regions' vast and beautiful landscapes.
The expansion also includes two additional jobs. When it comes to combat, do you prefer melee or magic? Stormblood asks: why not have both? The Red Mage job added in the expansion hands you a rapier and a magicked crystal medium, letting you dive in and out of combat, assault enemies with red magic, and even link multiple spells for massive damage. It's a highly mobile, highly entertaining DPS role that's really fun to play with.
Of course, the second job added in the expansion is just as wild… you can be a Samurai! This is another DPS job all about mastering the arts of Sen and Kenki. With your katana in hand, you can cut a swathe through foes, to build your power and unleash it in the form of powerful combos.
There are also plenty of new dungeons, new tribes and primals to encounter, a particularly awesome raid series from the creators of Final Fantasy XII and Final Fantasy Tactics that sees you 'Return to Ivalice' and much, much more.
It's a massive amount of content, and – to remind you – it's completely free! For full details on eligibility and how to claim your copy of Stormblood, head over to our support centre.
If we've piqued your interest in Stormblood, the FFXIV team at Square Enix will be releasing a series of deeper dives over the next few weeks, including interviews with the developers. Be sure to follow the official FFXIV channels to hear more.
I hope you're excited to experience this unforgettable chapter in the Final Fantasy XIV Online saga.
I'll see you in Ala Mhigo!