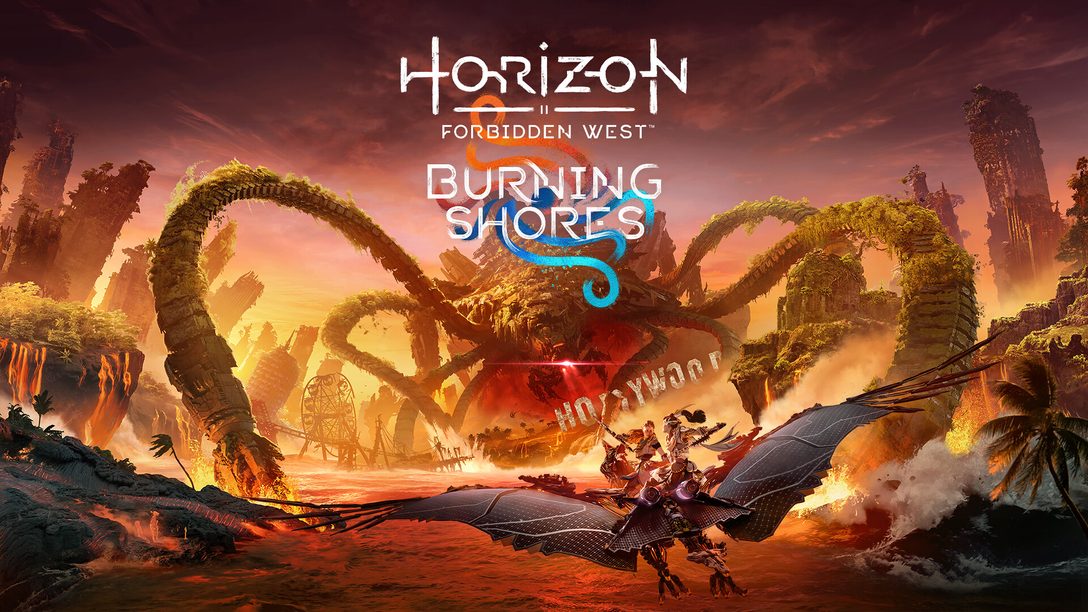 Get a first glimpse at what's next for Aloy as she travels beyond the Clan Lands.
Aloy's journey continues in Horizon Forbidden West: Burning Shores — an expansion which sees the fierce Nora hunter pursue a sinister threat in the untamed wilds of a far-future, volcanic Los Angeles which has been wracked by violent tectonic activity. Pre-orders for Burning Shores, which launches on the PlayStation 5 console on April 19, 2023, are available as of today.
Pre-ordering will give players access to the following digital bonuses:
Blacktide Dye Outfit (available at the first dye merchant)
Blacktide Sharpshot Bow (available from the first merchant in the Burning Shores)
The story picks up Aloy's story right where Horizon Forbidden West left off – so, to enter the Burning Shores, you must complete the main quest (up to and including the final quest Singularity) in Horizon Forbidden West. Following the events of Singularity, she will receive a call over her Focus, beginning the DLC.
Aloy will then be able to travel to a dangerous new region south of the Tenakth Clan Lands, where players will experience a compelling new storyline featuring new characters, machines, and adventures – we look forward to sharing more details with you very soon!
Horizon Forbidden West is available now in the PlayStation Plus Game Catalog.