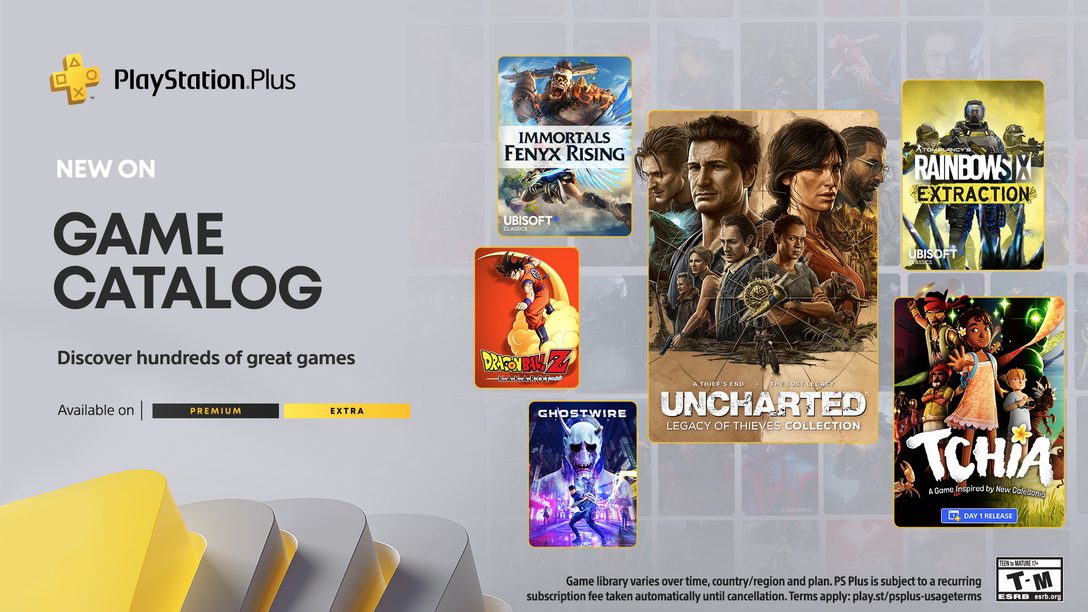 Highlights include Tchia, Uncharted: Legacy of Thieves Collection, Ghostwire Tokyo and Immortals Fenyx Rising. 
Today we're happy to reveal the PlayStation Plus Game Catalog additions for March. The Game Catalog lineup will be available on Tuesday March 21 to PlayStation Plus Extra and Premium members.
Let's take a closer look at each of the games in turn.
Game Catalog | PlayStation Plus Extra and Premium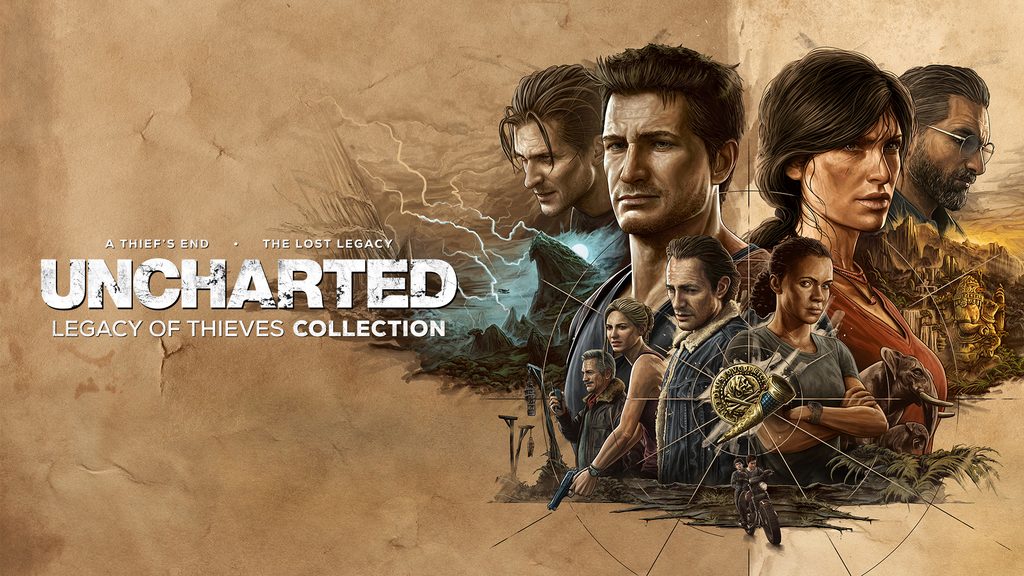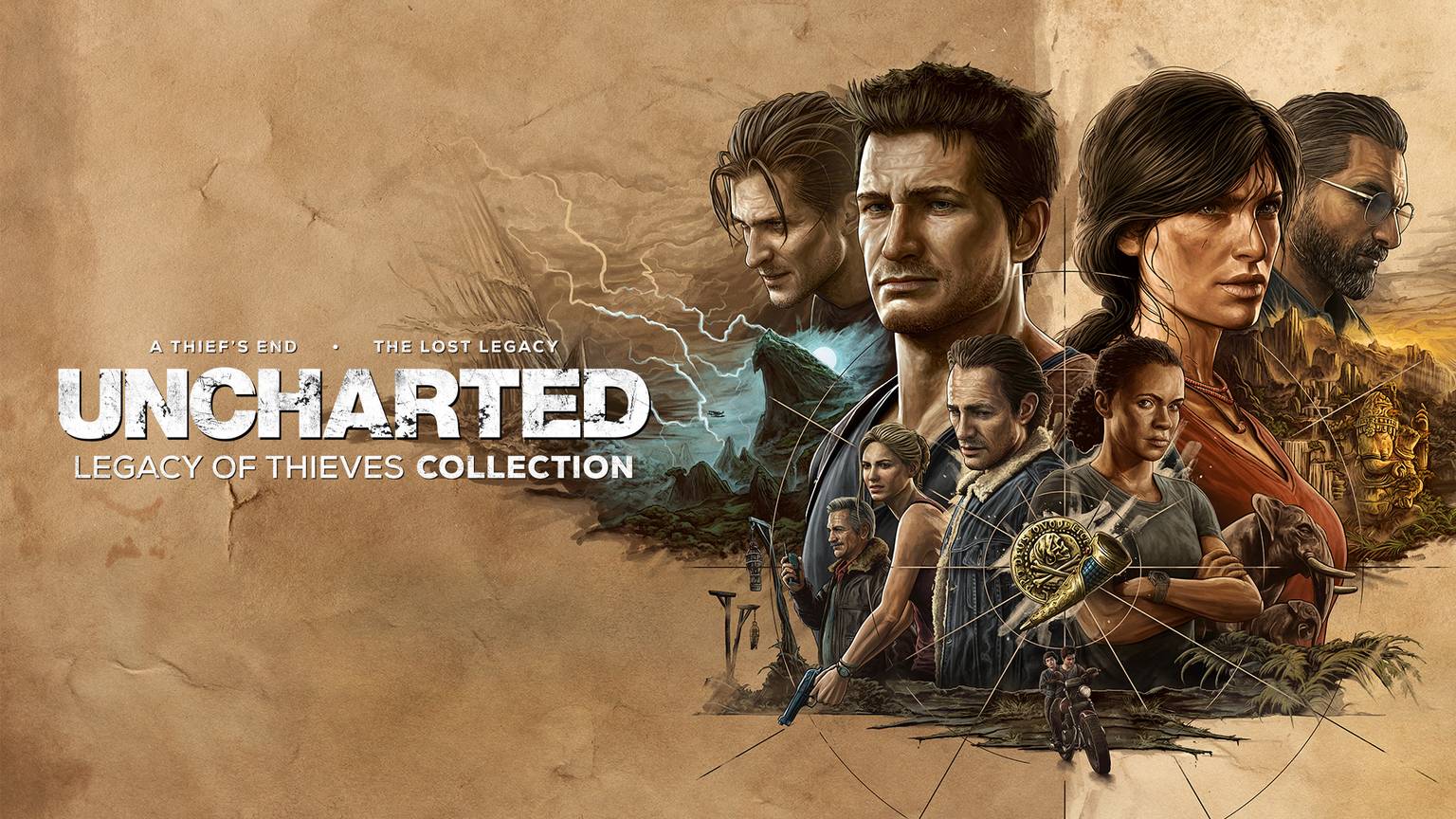 Uncharted Legacy of Thieves Collection
Experience Naughty Dog's thrilling, cinematic storytelling and the iconic franchise's largest blockbuster action set pieces. Discover lost history with the charismatic yet complex thieves, Nathan Drake and Chloe Frazer, as they travel the world with a sense of wonder, pursuing extraordinary adventures and lost lore. Uncharted: Legacy of Thieves Collection includes critically acclaimed, globe-trotting single player exploits from Uncharted 4: A Thief's End and Uncharted: The Lost Legacy, remastered in stunning detail for the PS5 with improved visuals and framerate.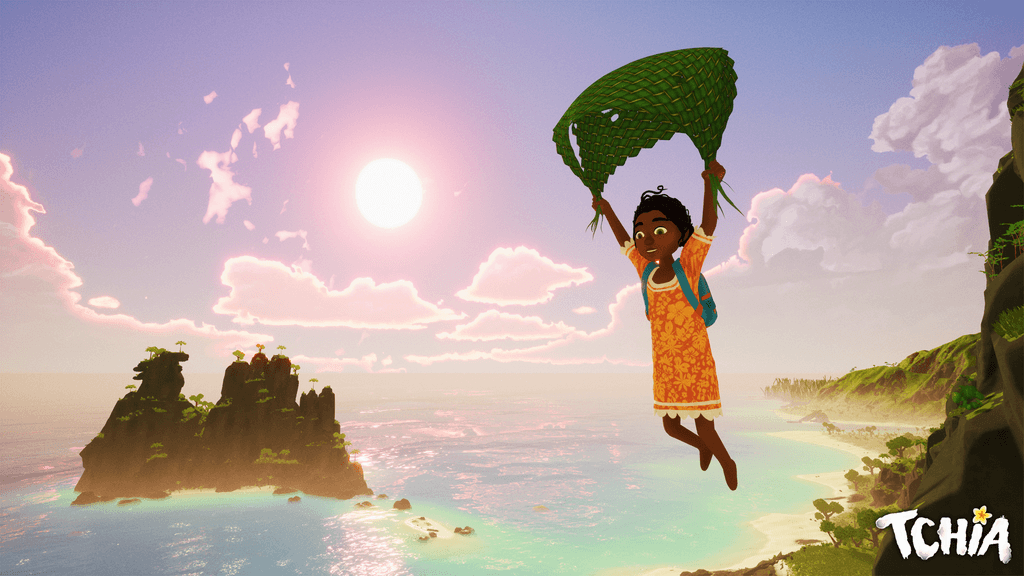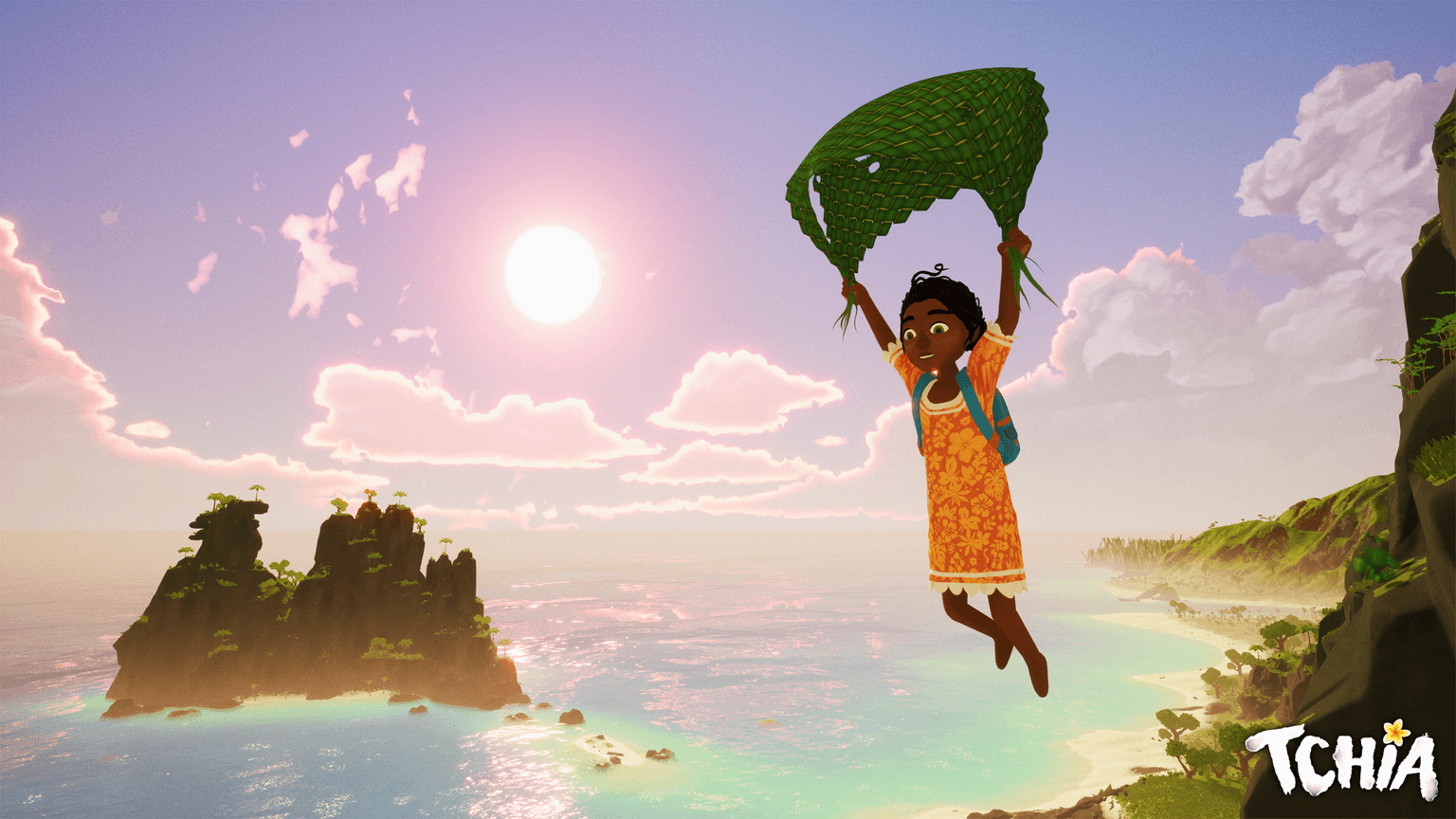 Tchia
Climb, glide, swim and sail around a vast and beautiful archipelago inspired by New Caledonia in this physics-driven adventure game. Take Tchia on a heartfelt adventure and meet a diverse cast of characters inspired by New Caledonian cultures. Along the way, face various challenges, such as totem carving, rock balancing, or racing and take control of any animal or object you find, thanks to Tchia's soul-jumping ability. You can also jam on your fully playable ukulele, which unlocks melodies that trigger special events such as attracting animals or causing rainfall in the open world.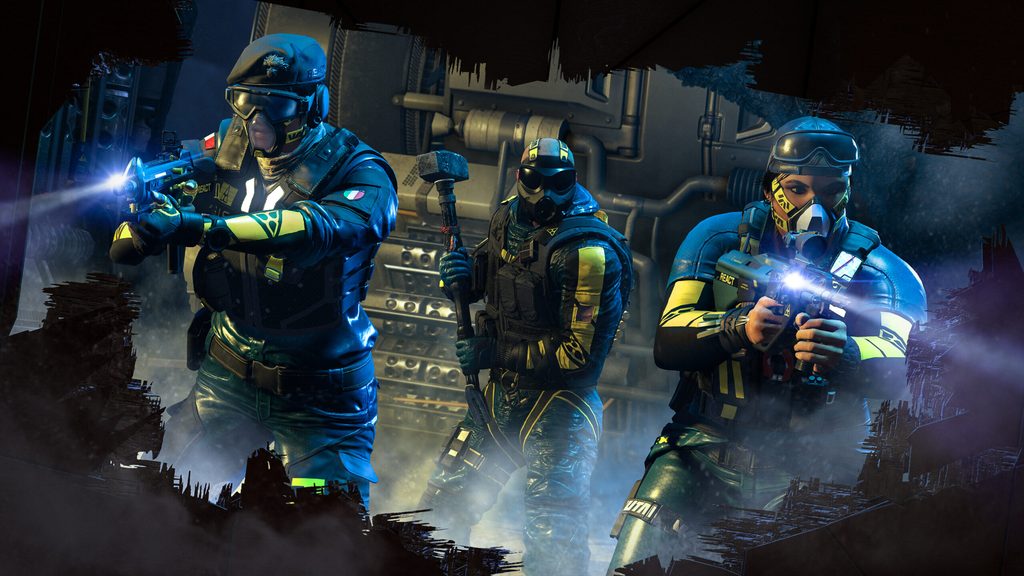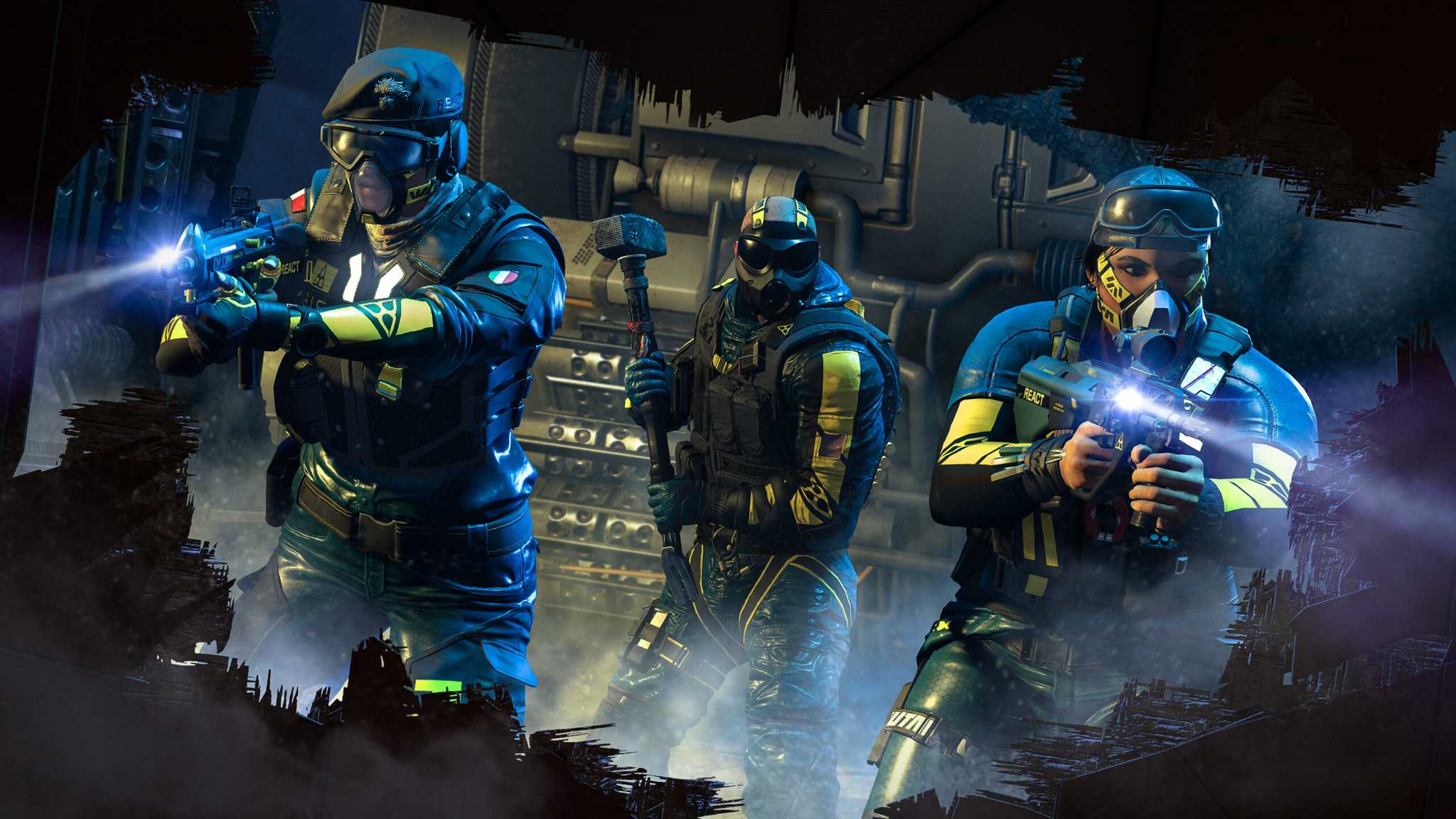 Tom Clancy's Rainbow Six Extraction
Rainbow Six Extraction is a highly replayable 3-player tactical co-op first-person shooter. In Extraction, the elite Operators of Rainbow Six unite to face an evolving Alien threat, known as the Archeans. Each incursion into the alien containment zone is unique thanks to the game's dynamic variables and unpredictable, deadly challenges. So, you and your squad will have to plan ahead, work together and coordinate your tactics to make it out alive.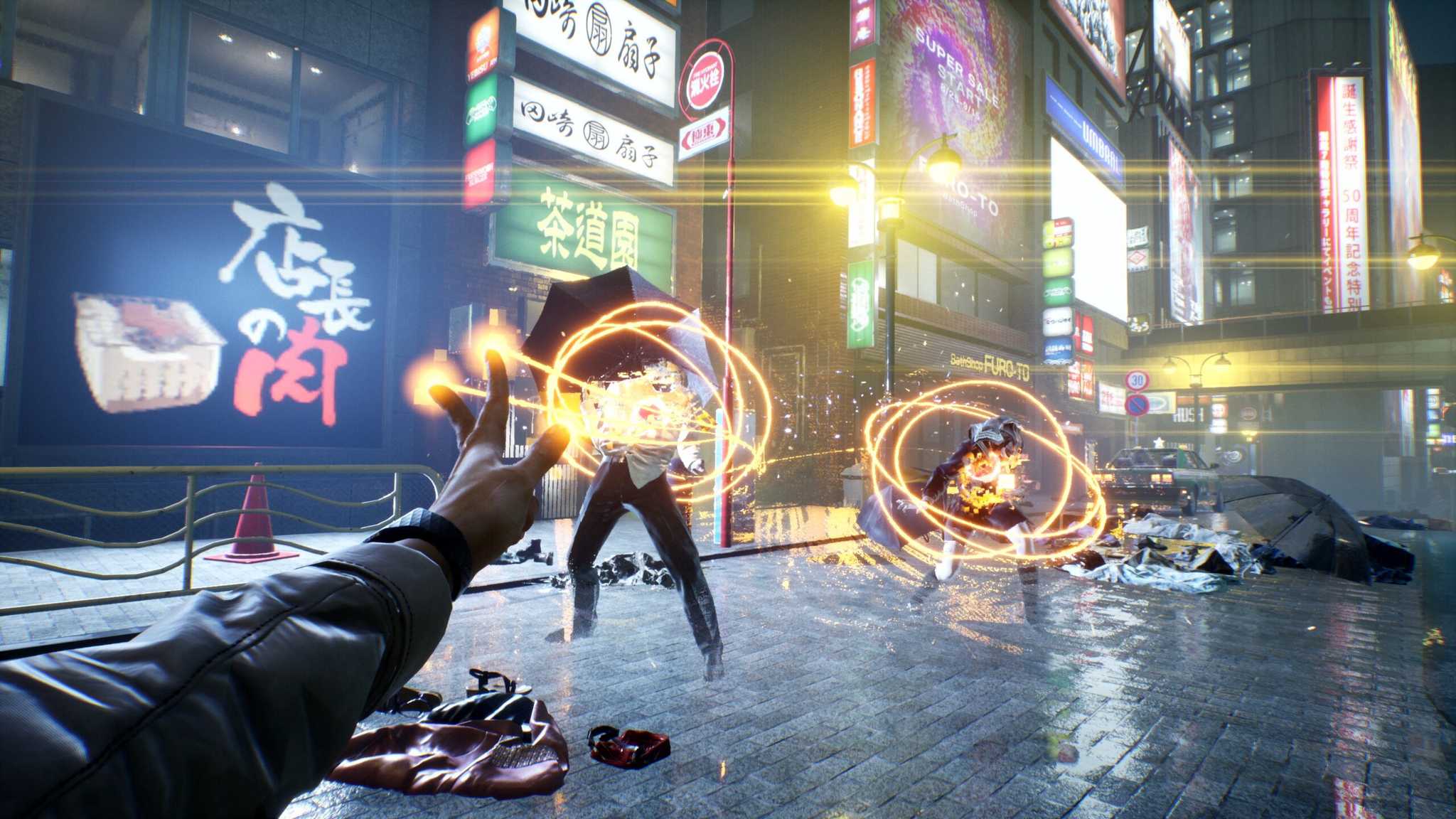 Ghostwire Tokyo
Tokyo is overrun by deadly supernatural forces, perpetrated by a dangerous occultist, causing Tokyo's population to vanish in an instant. Ally with a powerful spectral entity on their quest for vengeance and wield a combination of upgradeable elemental powers and ghost-hunting skills to combat the supernatural threat. Feel the power of your supernatural skills firsthand with unique haptic feedback and adaptive triggers for every combat ability an explore a rain-soaked Tokyo stunningly rendered by PS5's next-gen ray tracing technology.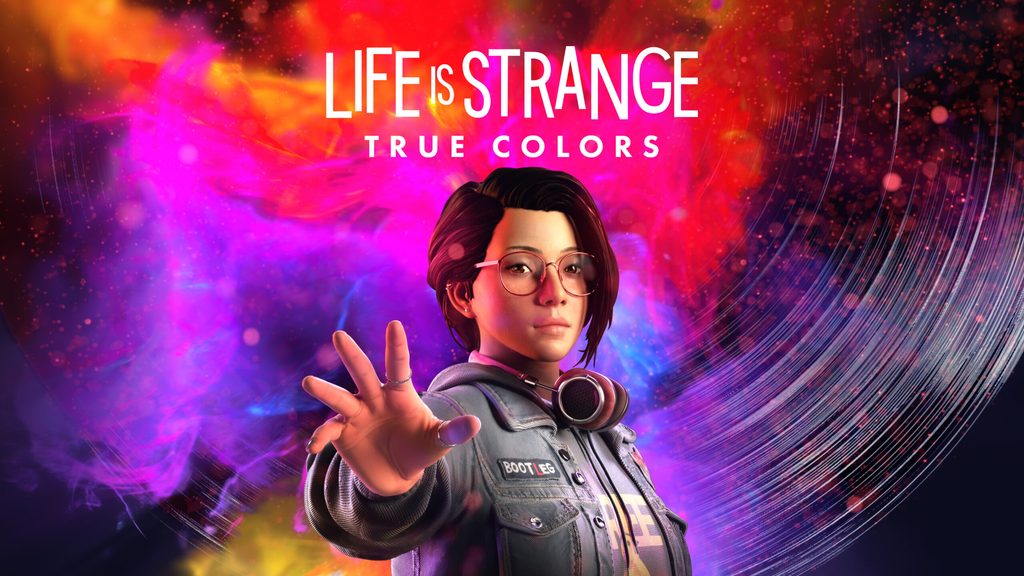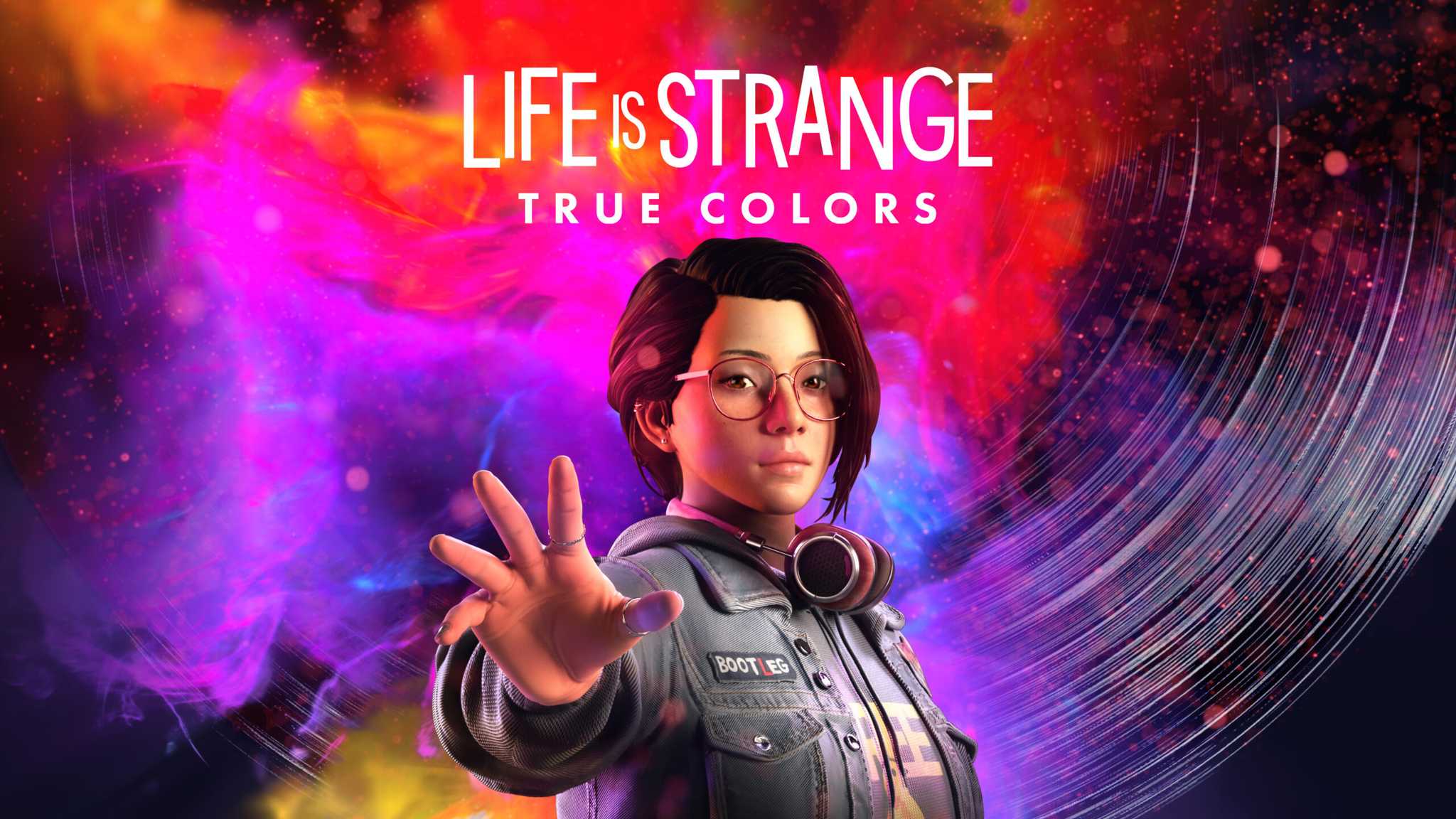 Life Is Strange: True Colors
In this emotional, narrative-led adventure game a unique power is the key to solving a thrilling mystery. Alex Chen always thought her long-suppressed ability was a curse. With the psychic power of Empathy, she can detect and manipulate the emotions of those around her. However, when her brother dies in an apparent accident, it may be the only thing that can uncover the truth of what really happened. Be prepared though, the truth will hurt.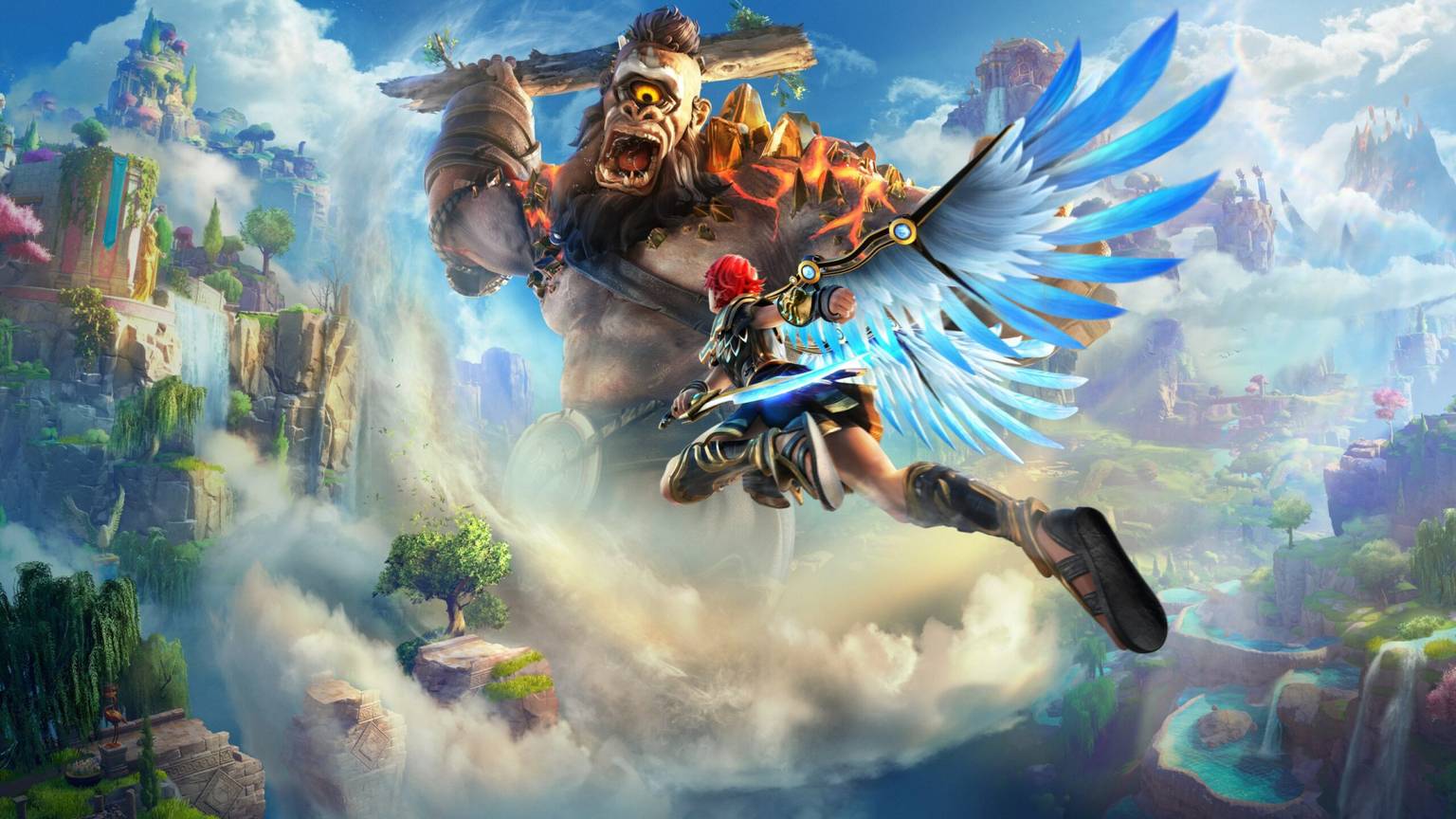 Immortals Fenyx Rising
The fate of the world is at stake – you are the gods' last hope. Play as Fenyx, a new winged demigod on a quest to save the Greek gods and their home from a dark curse. Take on mythological beasts, master the legendary powers of the gods and defeat Typhon, the deadliest Titan in Greek mythology, in an epic fight for the ages. A fresh and witty take on the open world action adventure genre, Immortals Fenyx Rising features dynamic action, combat and stories inspired by Greek mythology.
Life is Strange 2
After a tragic incident, brothers Sean and Daniel Diaz run away from home. Fearing the police, and dealing with Daniel's new telekinetic power – the power to move objects with your mind – the boys flee to Mexico for safety. Suddenly, sixteen year-old Sean is responsible for Daniel's safety, shelter, and teaching him right from wrong. As Sean, your choices shape the fates of the Diaz brothers, and the lives of everyone they meet. From Seattle, to Portland, to California… the road to Mexico is long and filled with danger – but also friendship, wonder, and opportunity.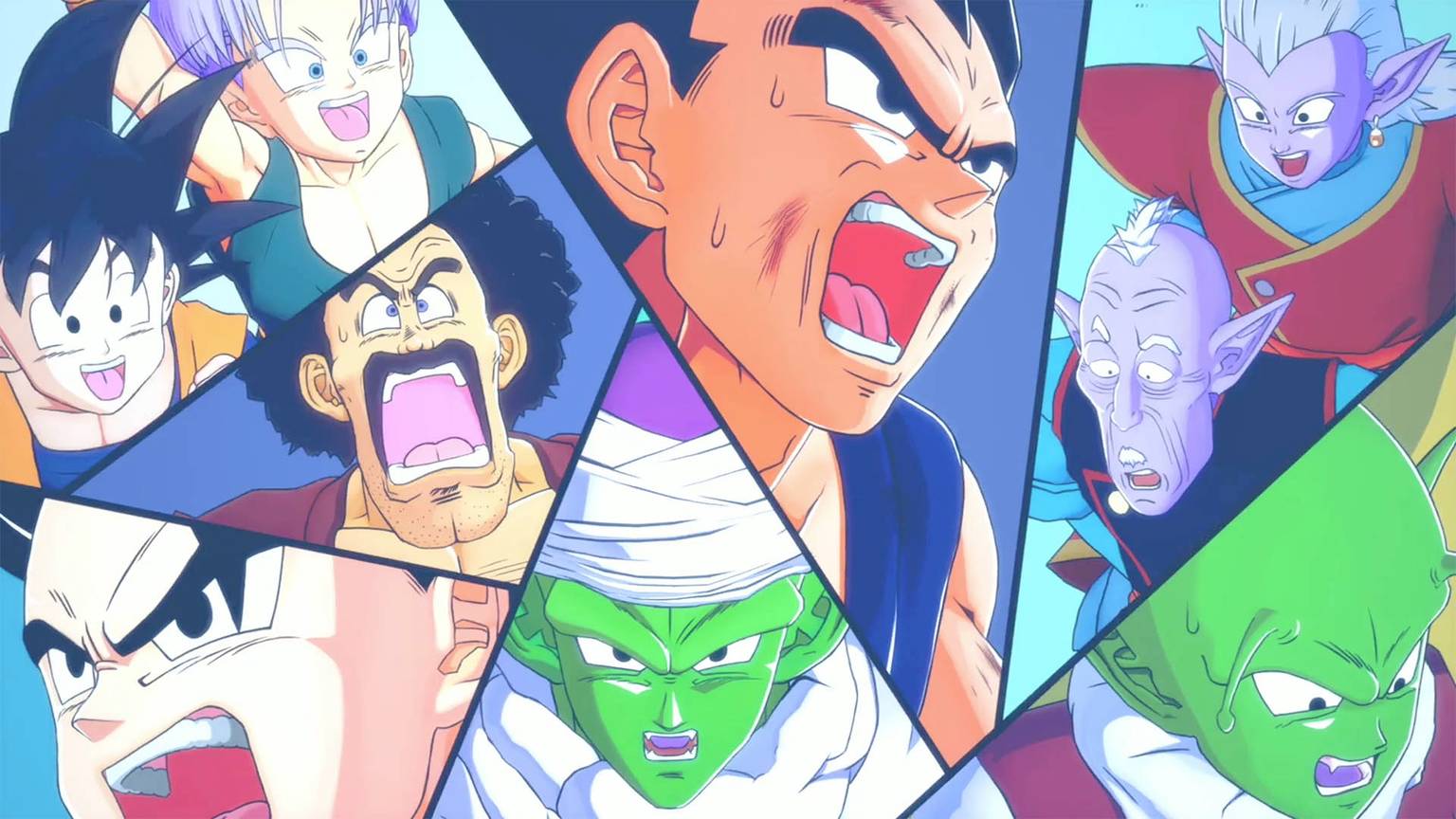 Dragon Ball Z: Kakarot
Relive the story of Goku and other Z Fighters in Dragon Ball Z: Kakarot! Beyond the epic battles, experience life in the Dragon Ball Z world as you fight, fish, eat, and train with Goku, Gohan, Vegeta and others. Explore the new areas and adventures as you advance through the story and form powerful bonds with other heroes from the Dragon Ball Z universe.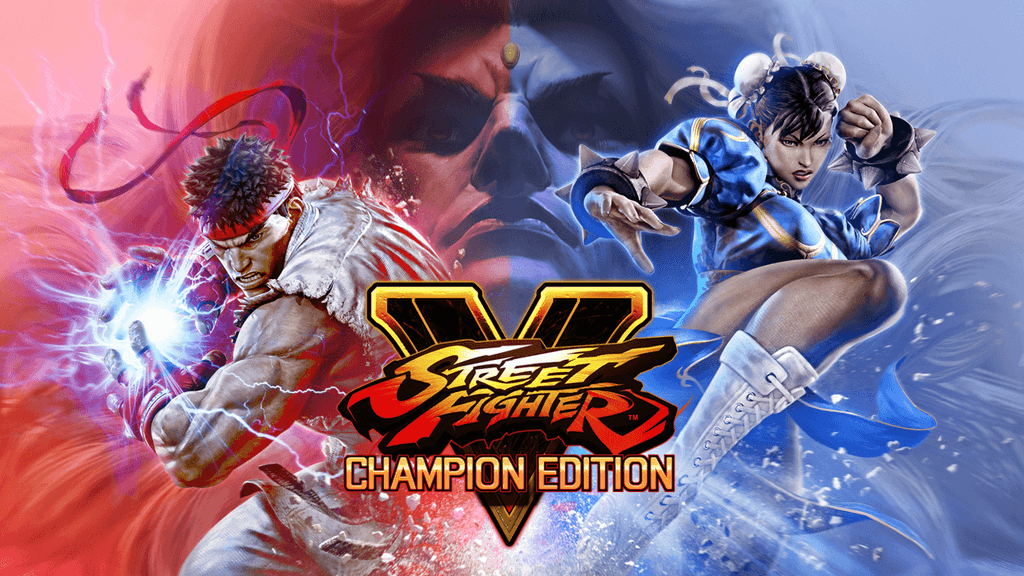 Street Fighter V Champion Edition
Since its release in 2016, Street Fighter V has seen a wide variety of new characters, costumes, stages and other add-on content released. Now you can own the entire collection with Street Fighter V – Champion Edition! Experience the intensity of head-to-head battle with Street Fighter V! Choose from a vast roster of 40 characters, then battle against friends online or offline with a robust variety of match options.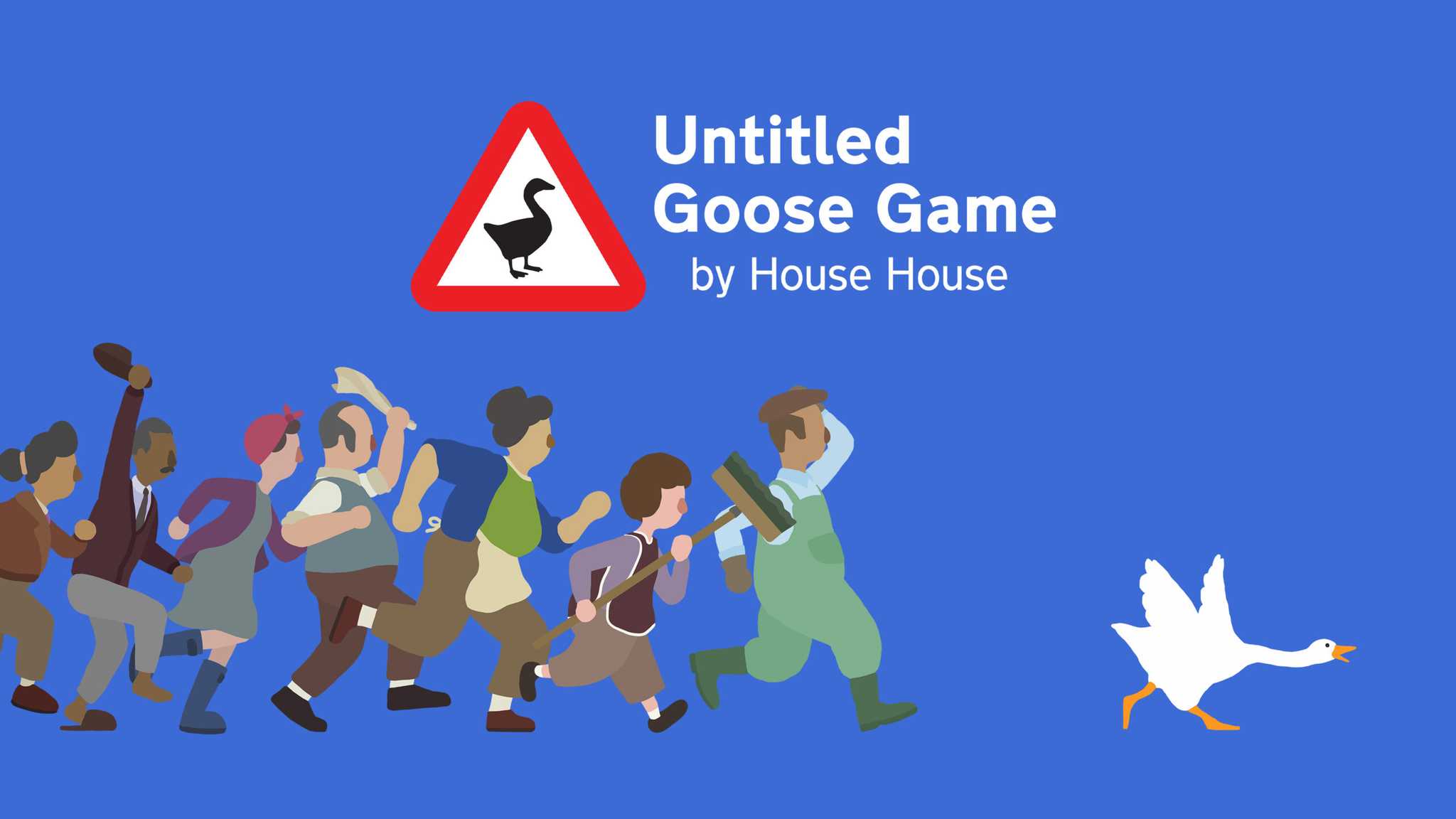 Untitled Goose Game
Untitled Goose Game is a slapstick-stealth-sandbox, where you are a goose let loose on an unsuspecting village. Make your way around town, from peoples' back gardens to the high street shops to the village green, setting up pranks, stealing hats, honking a lot, and generally ruining everyone's day. Comes with a dedicated honk button.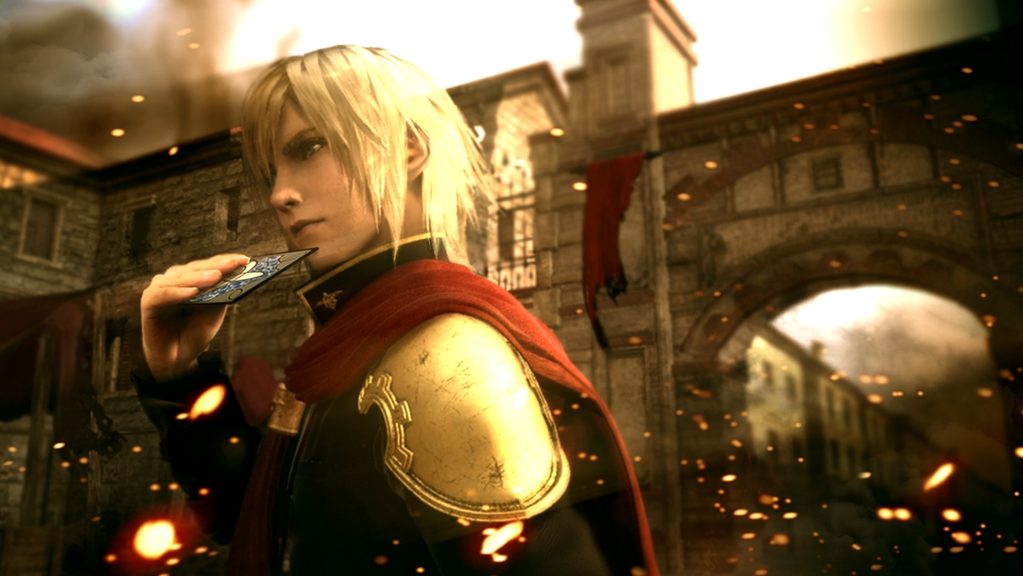 Final Fantasy Type-0 HD
The darkest entry in the series yet, Final Fantasy Type-0 HD delivers bloody, breakneck battles alongside the masterful storytelling known of the franchise. In the dynamic and enthralling world of Orience, an unforgiving war of nations threatens to decimate the entire continent. Enter the fray as Class Zero, a group of elite students defending their homeland against the onslaught of the warmongering Militesi Empire. Master their fourteen unique fighting styles in an all-new, fast-paced combat system to topple the empire and uncover the secrets behind the war.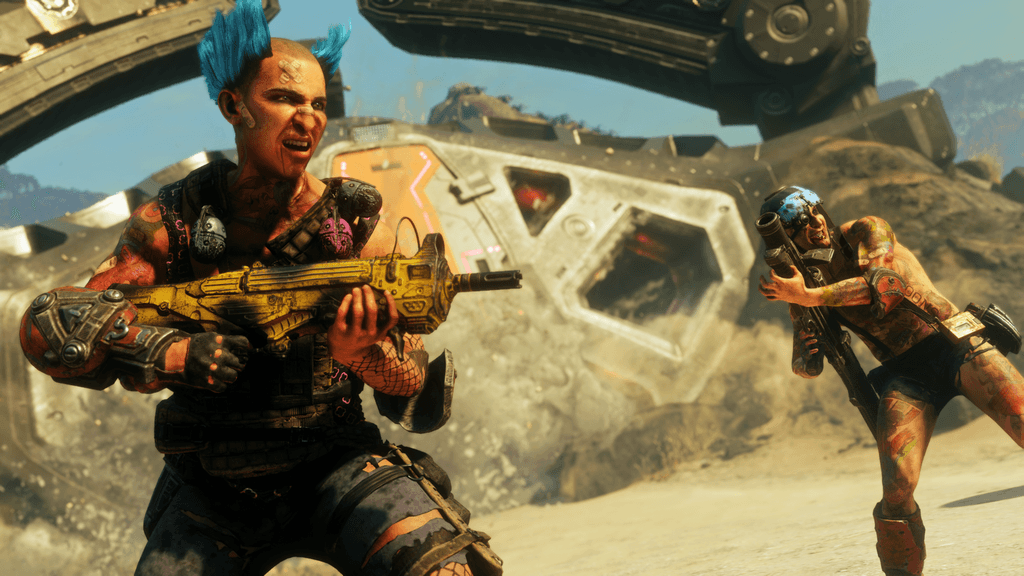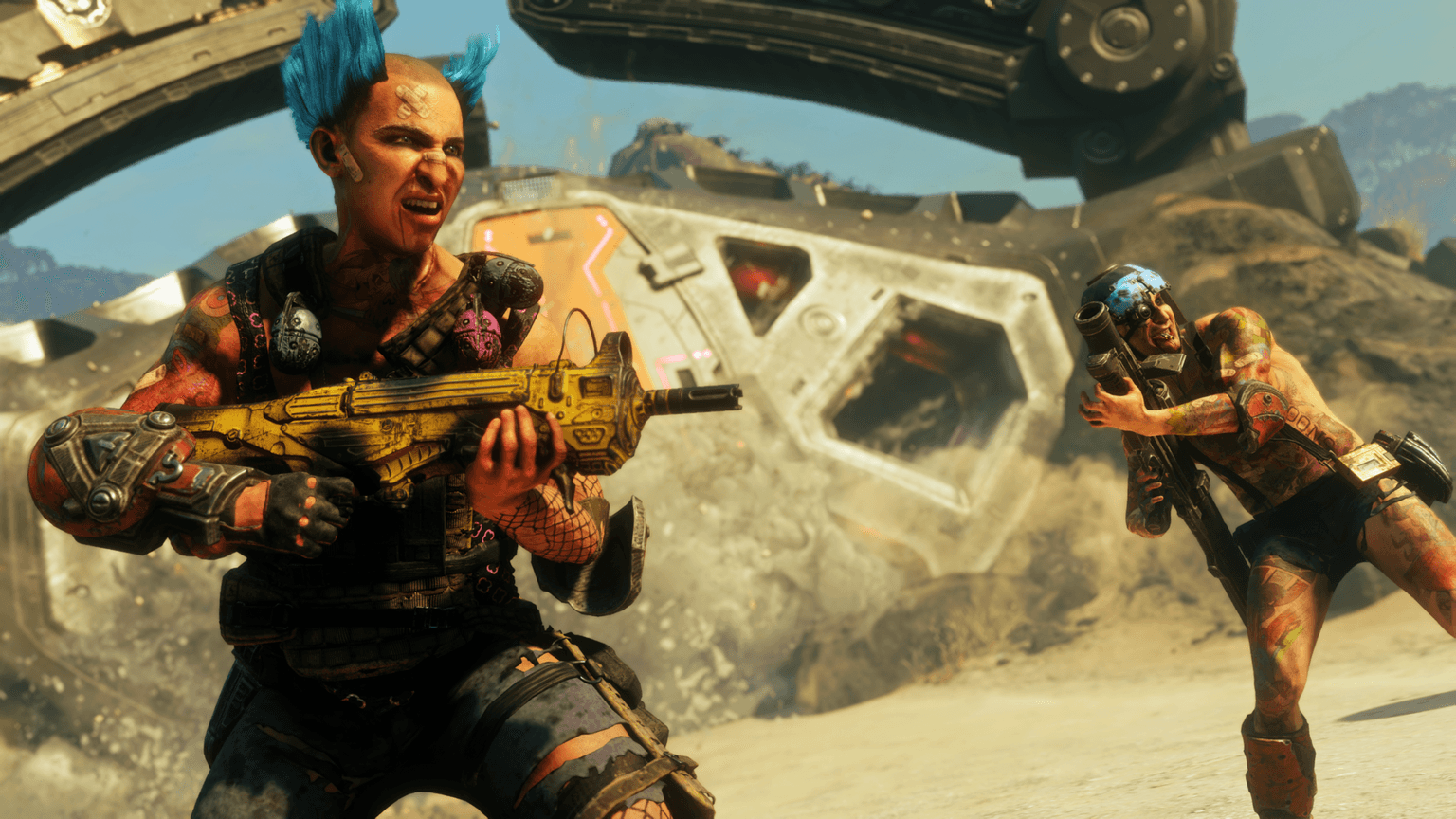 Rage 2
Ruthless and bloodthirsty gangs roam the open roads and the tyrannical Authority seek to rule with an iron fist. As Walker, the last Ranger of the wasteland and a threat to their power, you have been robbed of your home and left for dead. Now you'll have to rage for justice and freedom. With ludicrous vehicle combat, super-powered first-person mayhem, and an open world full of emergent madness, you will tear across an unforgiving wasteland battling sadistic gangs to find the tools and tech needed to crush the oppressive rule of The Authority once and for all.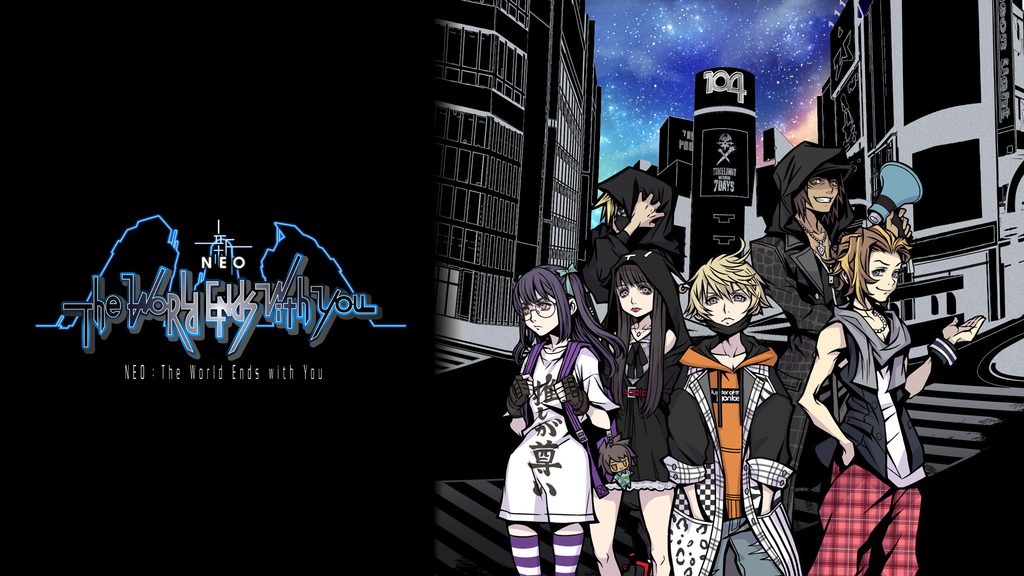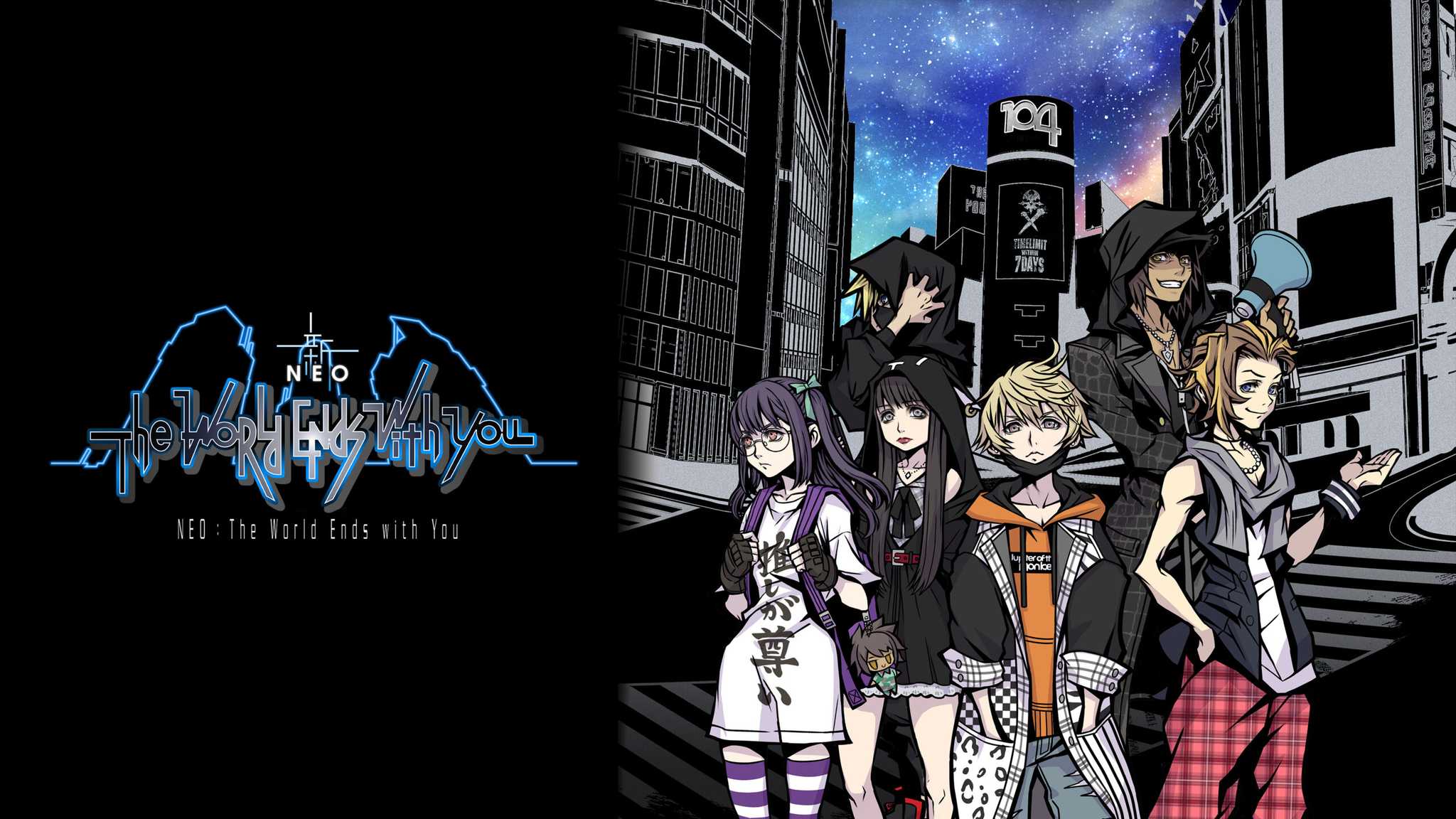 Neo: The World Ends with You
A long-awaited new story in The World Ends with You series has finally arrived. In this Tokyo-set action RPG, Rindo comes to the grim realization that his life is on the line when he is forced to compete in the so-called "Reapers' Game." There's no telling how this tale will unfold—but it's up to you to find out! Put your psychic prowess to the test as you duke it out on the stylishly animated streets of Shibuya.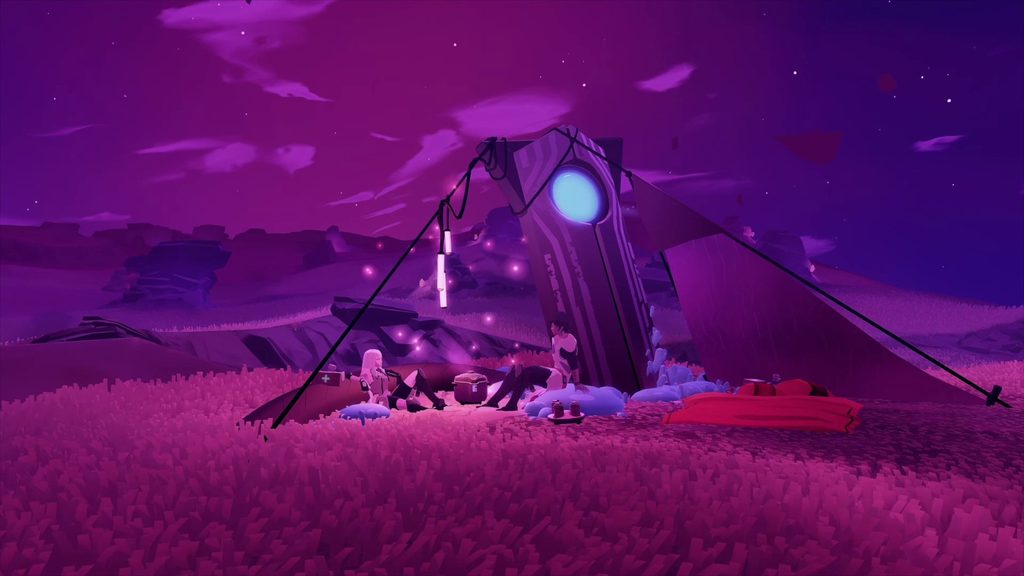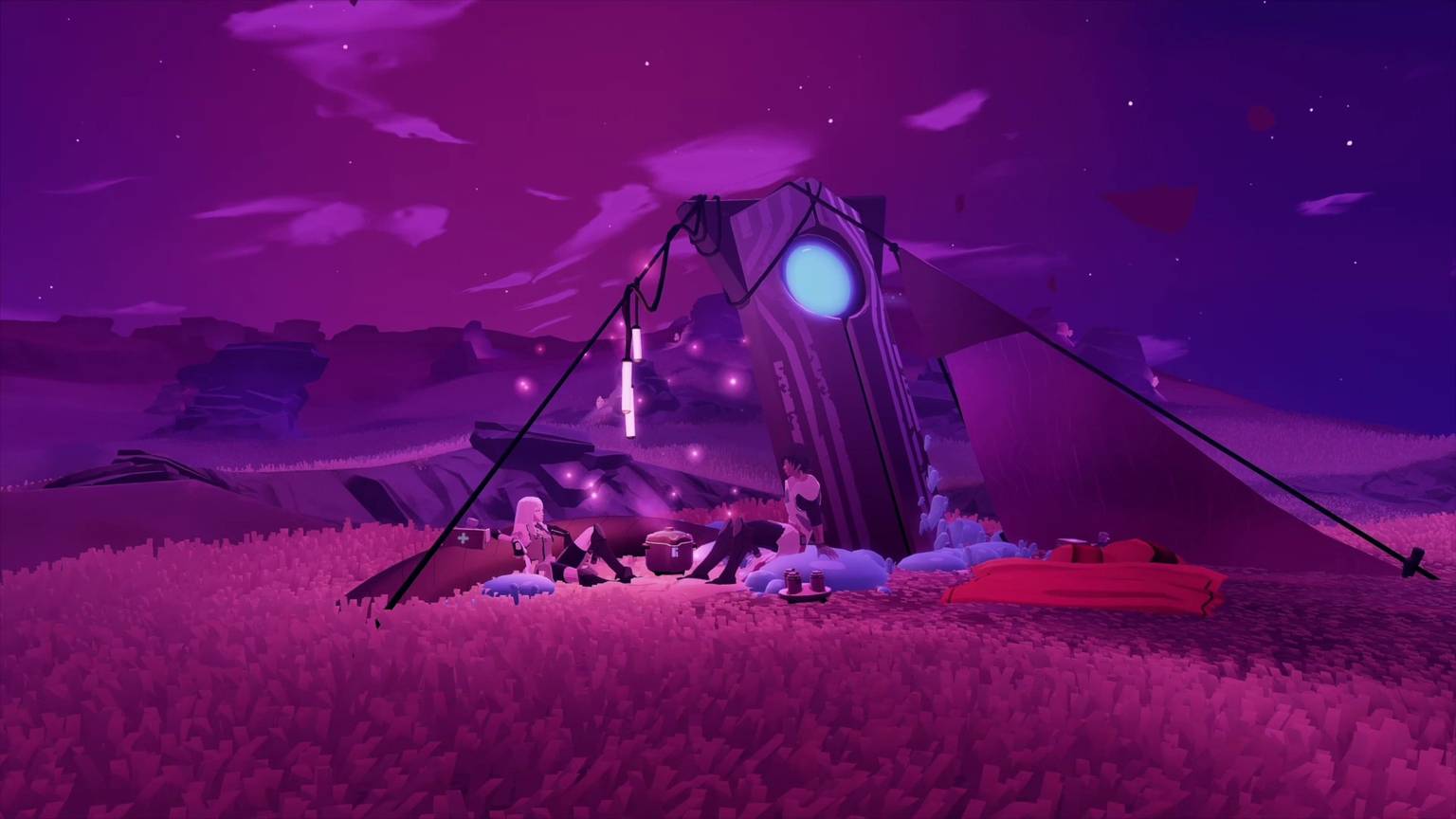 Haven
Glide through a mysterious landscape, explore a fragmented world and fight against what's trying to tear two lovers apart in this RPG adventure about love, rebellion and freedom. Yu and Kay have escaped to a forgotten planet, leaving everything they knew behind. Play both at the same time as they settle into an unknown world. Explore the planet looking for parts and material to fix your ship and make it a cosy home. Enjoy moments of everyday life as a relatable couple while cooking meals, crafting and collecting precious resources. Fight against forces trying to tear you apart by synchronising actions in combat and finding the perfect timing and rhythm, while controlling both characters at once.
PlayStation Classics | PlayStation Premium
Ridge Racer Type 4 | PS1
Ridge Racer's four-wheeled action returns to PlayStation. Boasting a gorgeous visual style, sublime track design and a killer soundtrack, Type 4 builds its arcade gameplay around a multi-race Grand Prix, asking you to pick a racing team to drive for and an extensive range of cars to unlock.
Ape Academy 2 | PSP 
The apes have finally graduated from the Ape Academy, so this term things are going to be a little different! Evil genius Specter has invented a new card game and it's sweeping the globe, helping him on his way towards world domination. Get ready to mix it up with the monkeys using Specter's 'scissors, paper, rock' cards – there are 300 to collect – before taking them on in over 100 fiendishly difficult mini-games. Just don't underestimate the apes, no matter how silly they act; Specter has put an ultra-rare platinum monkey card up for grabs (not to mention a year's supply of bananas) and they'll do anything to claim the prize!
Syphon Filter: Dark Mirror | PSP
You are Precision Strike Operative Gabe Logan, commanding a black box U.S. agency that legally doesn't exist. While investigating the para-military group Red Section, Logan uncovers a project known only as Dark Mirror. To neutralize this latest threat to global security, Logan must infiltrate, recon and execute decisively. Experience Syphon Filter: Dark Mirror originally released on PSP, enhanced with up-rendering, rewind, quick save, and custom video filters.