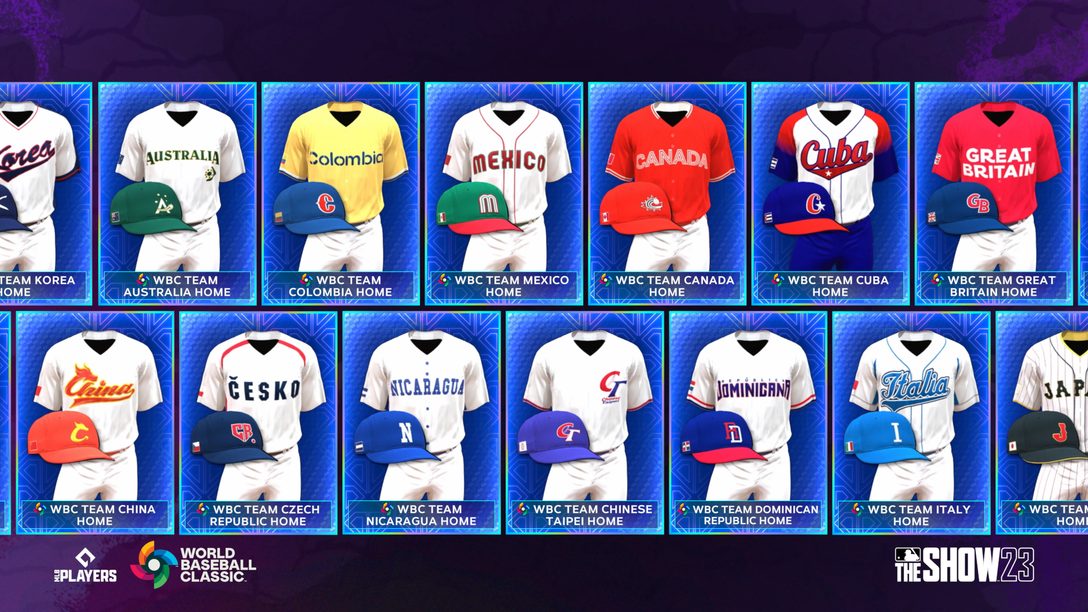 Add players and uniforms from 20 competing countries to your Diamond Dynasty squad at launch.
For the first time in franchise history, MLB The Show 23 roster will feature international baseball players competing in the World Baseball Classic.
Suit up in your nation's colors with official 2023 World Baseball Classic uniforms in MLB The Show 23, and then build a dream team mixing and matching 100+ players hailing from 20 countries, including Major League Baseball superstars.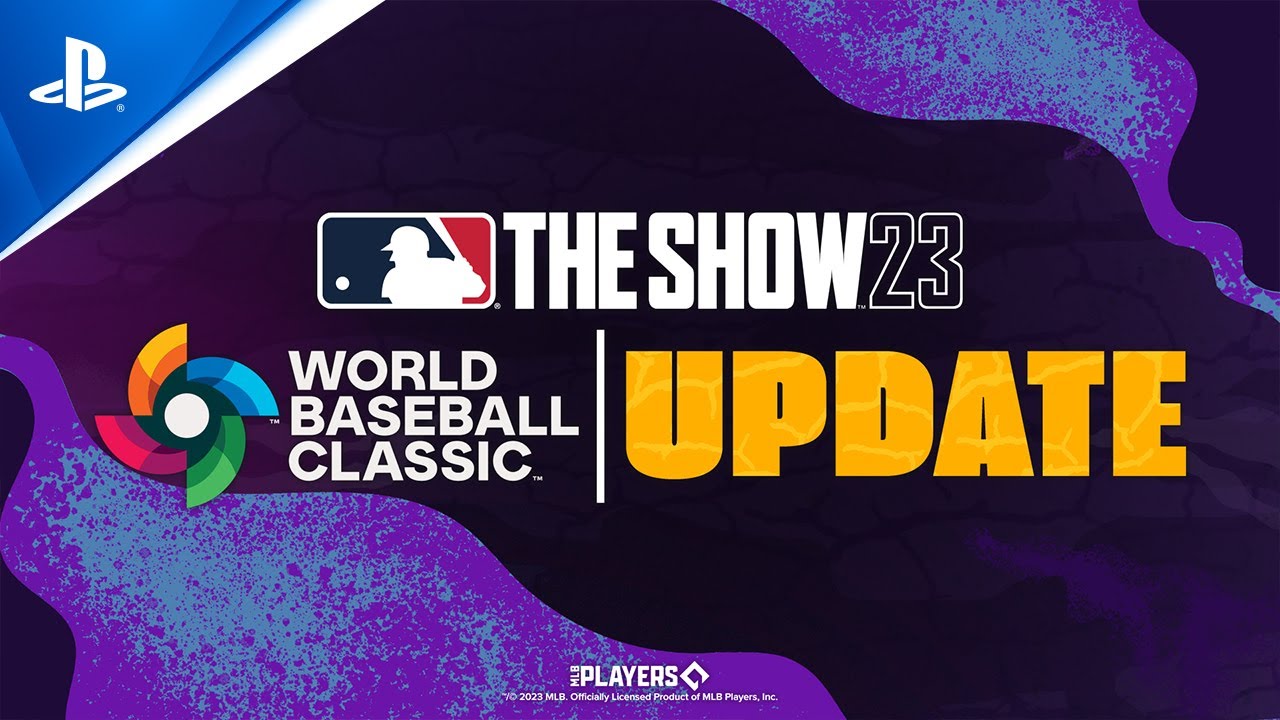 Diamond Dynasty mode* is your destination for all World Baseball Classic content in MLB The Show 23 on PlayStation 5 and PlayStation 4 consoles. Beginning with Early Access on March 24, fans can play through the World Baseball Classic Program! Relive the best moments, dominate a themed Conquest map, win Event games, earn bat skins, and unlock Flashback player items from the 2023 World Baseball Classic. Combine these new Flashbacks on your dream team with current MLB All-Stars and Legends from the last 100 years of baseball history, such as Babe Ruth and Ken Griffey Jr.
If this sounds exciting, take a look at the Digital Deluxe Edition of MLB The Show 23**. Each purchase includes one choice pack with World Baseball Classic Diamond player items and a choice pack with World Baseball Classic country uniform items. "Around the World" packs with more 2023 World Baseball Classic player items will be available at launch.
International talent
Look for all-new animations in MLB The Show 23 with the addition of global standouts, including a dynamic duo from Team Japan. Power-hitter Munetaka Murakami will display his signature batting stance and home run celebration, while Roki Sasaki has a custom pitching windup to deliver a blazing 100 mph fastball.
The World Baseball Classic sets up surreal matchups of current MLB teammates and also unites countrymen. In Diamond Dynasty mode, you control the lineup card as you acquire new Flashbacks.
Add MVP outfielders from different international leagues with Mookie Betts (Team USA) and Jung-hoo Lee (Team Korea), and pitch with journeyman Marek Minarik, who helped Team Czech Republic qualify for the first time in the World Baseball Classic. Other new Flashbacks include Team Chinese Taipei star players Chieh-Hsien Chen, Li Lin, and Kungkuan Giljegiljaw.
You will face tough decisions at every position as you build your Diamond Dynasty squad, especially with these World Baseball Classic Flashback player items coming to MLB The Show 23:
First Base: Miguel Cabrera (Team Venezuela), Freddie Freeman (Team Canada), Paul Goldschmidt (Team USA)
Third Base: Nolan Arenado (Team USA), Manny Machado (Team Dominican Republic), Yoan Moncada (Team Cuba)
Outfield: Ronald Acuna Jr. (Team Venezuela), Yusuke Masago (Team China), Kyle Tucker (Team USA), Luis Robert Jr. (Team Cuba)
Starting Pitcher: Yu Darvish (Team Japan), Sandy Alcantara (Team Dominican Republic), Adam Wainwright (Team USA)
…and many more!
MLB The Show 23 launches on PS5 and PS4 March 28.
*In Diamond Dynasty, play with uniforms from the 20 represented countries from the 2023 World Baseball Classic. Play with Roki Sasaki, Munetaka Murakami, Li Lin, Tim Kennelly, Dwight Britton, and Yusuke Masago for the first time in MLB The Show 23. Internet connection required.
**Get Early Access beginning March 24, 2023 with The Captain Edition or Digital Deluxe Edition. MLB The Show 23 is available March 28, 2023. Visit theshow.com today to pre-order!
Note: World Baseball Classic playable content in Diamond Dynasty will expire on 12/31/2023. Earned items in user inventories and items on the Community Marketplace will not expire.