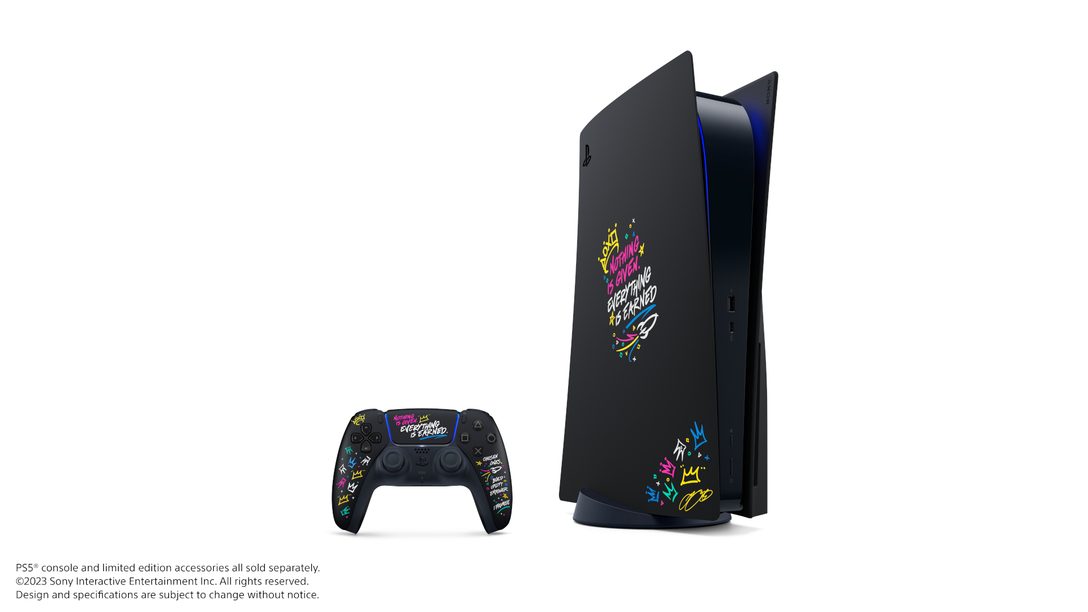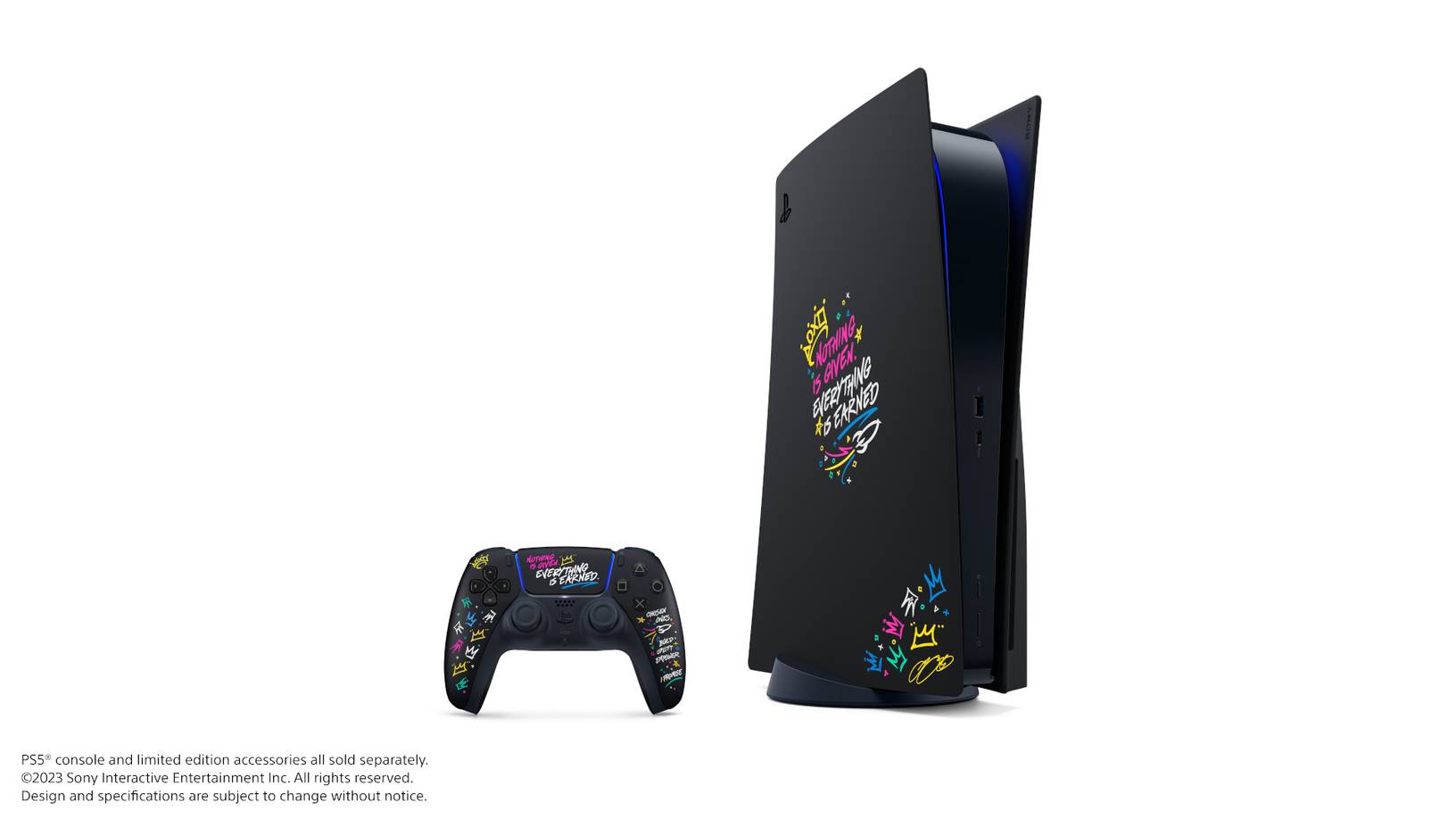 First look at a special collaboration with the sports icon and PlayStation Playmaker.
At PlayStation, we always relish the chance to collaborate creatively with cultural leaders who redefine what it means to play – and live life – without limits. That's why we recently unveiled our new PlayStation Playmakers program, which you can read more about here. Today, we're humbled to announce a limited edition PlayStation 5 console cover and DualSense wireless controller collaboratively designed with PlayStation Playmaker, sports icon, philanthropist, entrepreneur (and part-time God of War), LeBron James.
These specially-designed PS5 accessories, which feature elements inspired by LeBron and his love for gaming and community, will be available as a limited release in select countries globally. As a PlayStation Playmaker, LeBron co-designed the PS5 console cover and DualSense wireless controller with personal imagery and adages that have been meaningful throughout his journey.
Design and specifications are subject to change without notice
Here's a word from LeBron about what this collaboration means to him:
---
"It's still crazy to think a kid from Akron who grew up playing games is getting to create something like this. Designing a console cover and controller with PlayStation that gives a nod to my I Promise students and where we come from is a pretty cool thing. I hope it's something that continues to inspire everyone who touches it, and that they have a little fun finding meaning in every detail."

– LeBron James
---
From his record-breaking achievements in basketball to his extraordinary efforts to lift his community, LeBron is an inspiration to many of us at PlayStation. We couldn't have asked for a more ideal partner to be the first-ever collaborator to design limited-edition PlayStation products. It was great to see LeBron's vision for the design come to life and showcase his passions for gaming and community. We hope PlayStation fans will love this design as much as we enjoyed helping create it.
Fans in select markets will be able to preorder the accessories exclusively through direct.playstation.com later this year.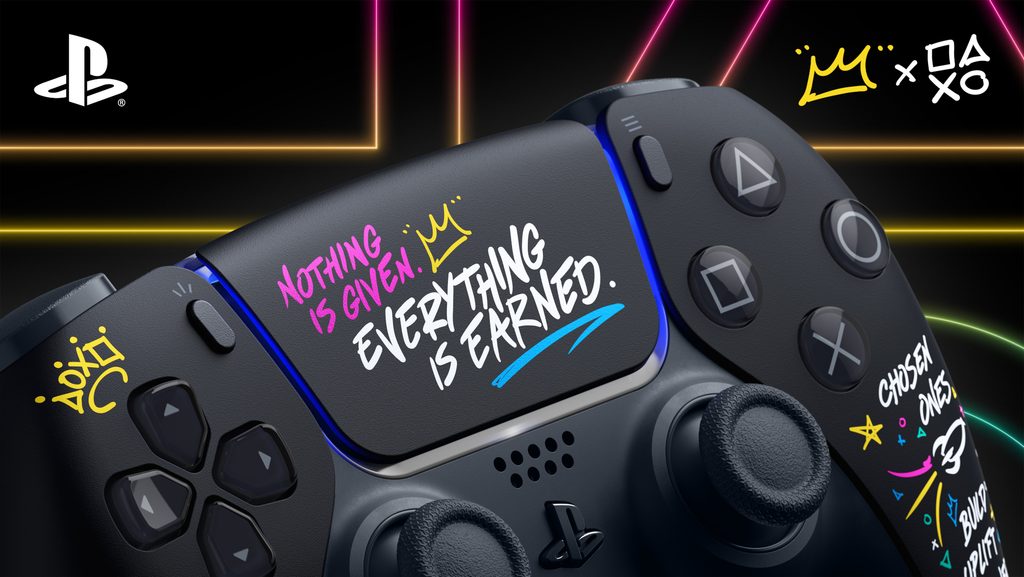 This is just the beginning for PlayStation Playmakers. We look forward to spotlighting more stories from this dynamic and evolving network of talent who are passionate about sharing their love for PlayStation and video games with the world. They represent some of today's most exciting creators, athletes, actors, artists, gamers, and entertainers. PlayStation Playmakers is part of our journey to inspire gaming fans and prove the power of play.