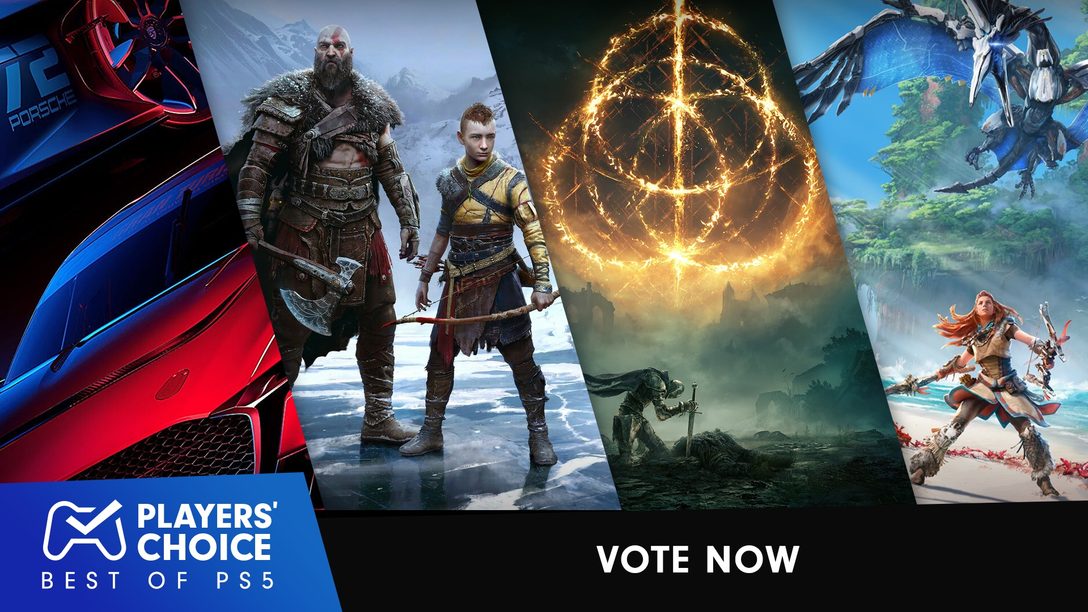 Cast your vote for PS5's best game and help guide new players.
Since PS5 launched in 2020, millions of players have soared over the Forbidden West, broken the cycle on Atropos, faced the gods of Midgard, and saved Astro's friends across the Playroom. PS5 owners have guided their team to glory, faced down their opponents in enormous battles, and discovered unbelievable worlds across hundreds of games.
And now, with more PS5s available than ever before, those looking to explore these worlds will have a much easier time doing so. New players will join the community with a wealth of adventures to choose from and there's even more games on their way.
But where to start?
For some new players, that question could be a daunting one. To help guide these players, we're looking to you, the gamers who are already with us, to highlight some of PS5's best games, use of DualSense Wireless Controller and more to date.
Cast your vote in the Players' Choice: Best of PS5 polls, and we'll put together a list of your must-try games and features for new PS5 owners to get started with. The lists below are a starting point, but you can add your own comments in each category if you think we've missed anything.
Votes can be cast until February 16, 2023 at 6:00am PT / 2pm GMT, and we'll reveal the most popular choices across our social channels over the coming weeks.

While you await the results, take a look forward to what you can expect on PS5 in 2023.