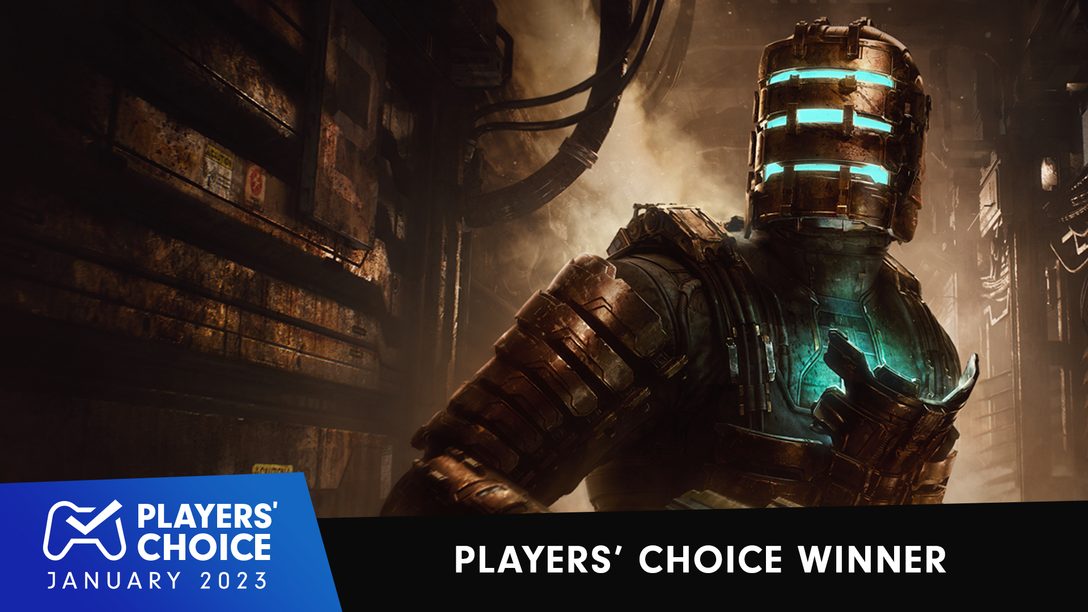 Players couldn't wait to pick up their plasma cutters
The votes are in, and players put those plasma cutters to good use to slash their way to the top of January's Players' Choice polls! Congrats to Dead Space and Motive Studio on a rip-roaring start to the year.
We're already well into February, any guess what will top the polls next month? Share your predictions in the comments below!
---
After a brief interlude, the Players' Choice polls are back! January has passed by in the blink of an eye, but with it came some unforgettable games. Which new release will take the Players' Choice crown? The polls are open now, place your vote below to help decide!
---
How does it work? At the end of every month, PlayStation.Blog will open a poll where you can vote for the best new game released that month. Soon thereafter, we'll close the polls, tally your votes, and announce the winner at PlayStation.Blog. PlayStation Store will also showcase some top Players' Choice winners throughout the year.
What is the voting criteria? That's up to you! If you were only able to recommend one new release to a friend that month, which would it be? In keeping with our long tradition in the Game of the Year Awards, remastered or re-released games won't qualify. Ambitious, larger-scale rebuilds and remakes like Demon's Souls and Crash Bandicoot N. Sane Trilogy will.
How are nominees decided? The PlayStation.Blog and PlayStation Store editorial teams will gather a list of that month's most noteworthy releases and use it to seed the poll. Write-in votes will be accepted.
---