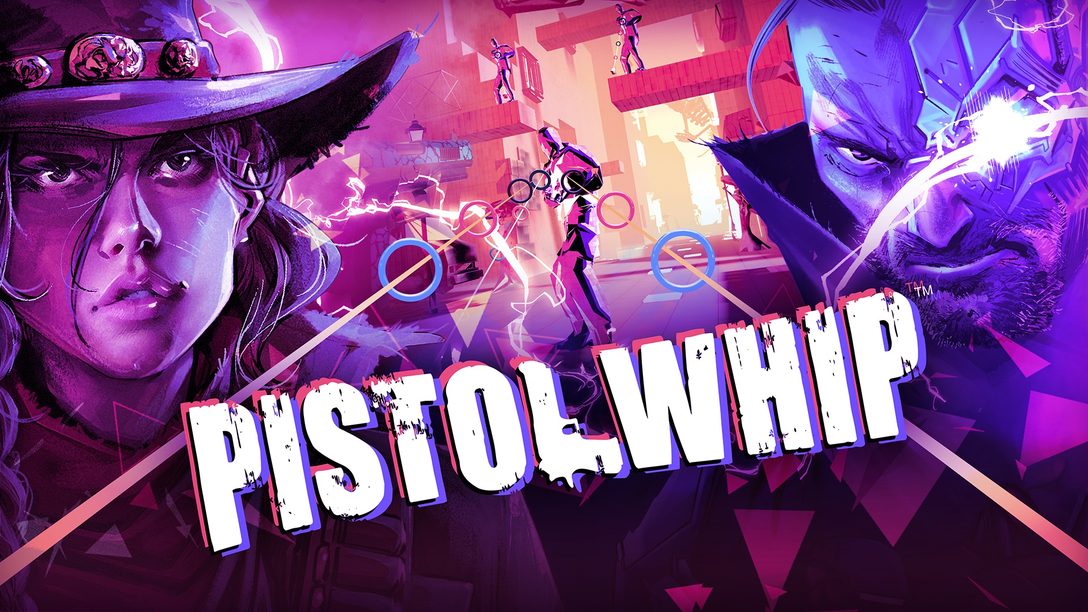 Cloudhead Games dives into immersive updates coming to the physical action rhythm game when PS VR2 launches.
On February 22, the enhanced version of Pistol Whip relaunches on PlayStation VR2. This Day one title — intensified by exclusive haptic feedback — will define just how physical a physical action rhythm game can be.
PS VR2 users will benefit from internal upgrades like SSD optimization, which reduces load times and scene transitions; however, the focus today is Pistol Whip's iconic gameplay, made more immersive than ever, thanks to haptic feedback.
The reimagined PlayStation VR2 Sense Controllers, equipped with finger touch detection and a six-axis motion sensing system, create a more realistic firing experience: discover unique reload SFX for different weapons and changing resistance, including a haptic for dry fire. Additionally, three kinds of melee SFX provide varying sensations when Pistol Whipping different enemies.
"When implementing the adaptive triggers, we found a number of ways to provide controller feedback," Explains Mike L., lead haptics engineer for PS VR2. "Now players will feel an increasing resistance as they pull the trigger, flattening out shortly before drawing it far enough that the weapon fires, at which point resistance drops to zero."
The PS VR2 headset's native vibrations work in conjunction with controller feedback and 3D audio, which respond to in-game impact – or near misses. By dynamically adjusting sound positioning, players will hear and feel bullets whizz by their heads.
With a roadmap that suggests plenty of new Pistol Whip content coming this year, lucky PlayStation VR2 users can download this shiny new edition right away; just in time to practice for the upcoming releases.