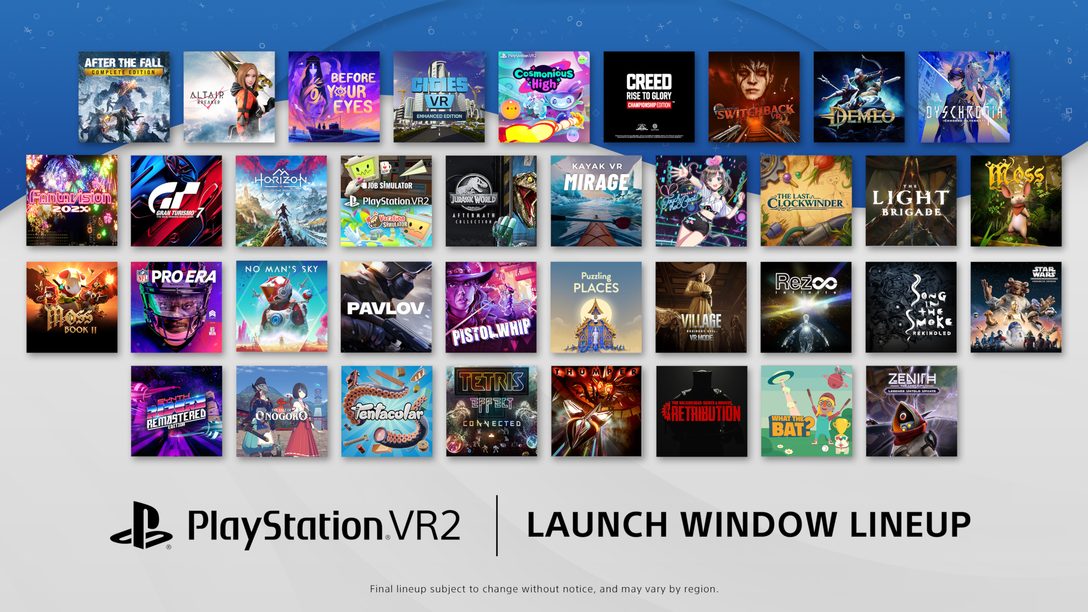 More than 30 games on track for release starting February 22.
Back in November we revealed 11 titles coming to PlayStation VR2 in 2023, and today we're excited to not only reveal 13 more amazing games to the PS VR2 library, but also confirm titles expected to arrive within one month of the February 22 launch.
We are currently tracking more than 30 games for the launch window through March*, including titles from popular IP like Horizon Call of the Mountain, No Man's Sky, and Resident Evil Village. A free PS VR2 update for Gran Turismo 7 is also on track for launch day. A quick update from Polyphony: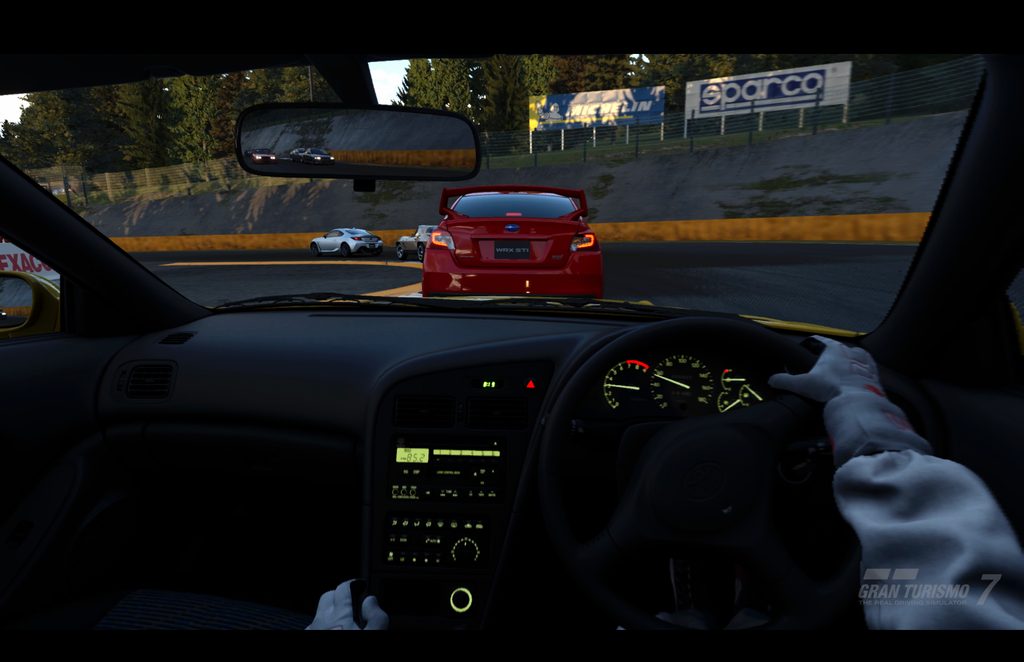 ---
We're thrilled that Gran Turismo 7 will be a PS VR2 launch title! Through a free upgrade, for those who have already purchased Gran Turismo 7, players will experience all cars and tracks in VR like never before. GT7 in VR takes full advantage of PS VR2's next gen features. With eye tracking and foveated rendering, players will experience stunning visual fidelity while racing in any of the 450+ cars. While 2-player splitscreen races are not supported in VR, all other races, including online races, will be available. From the Nürburgring to Tsukuba, tracks can be experienced exactly as they are in real life.

– Kazunori Yamauchi, President of Polyphony Digital
---
Now, let's let developers introduce today's newly revealed titles: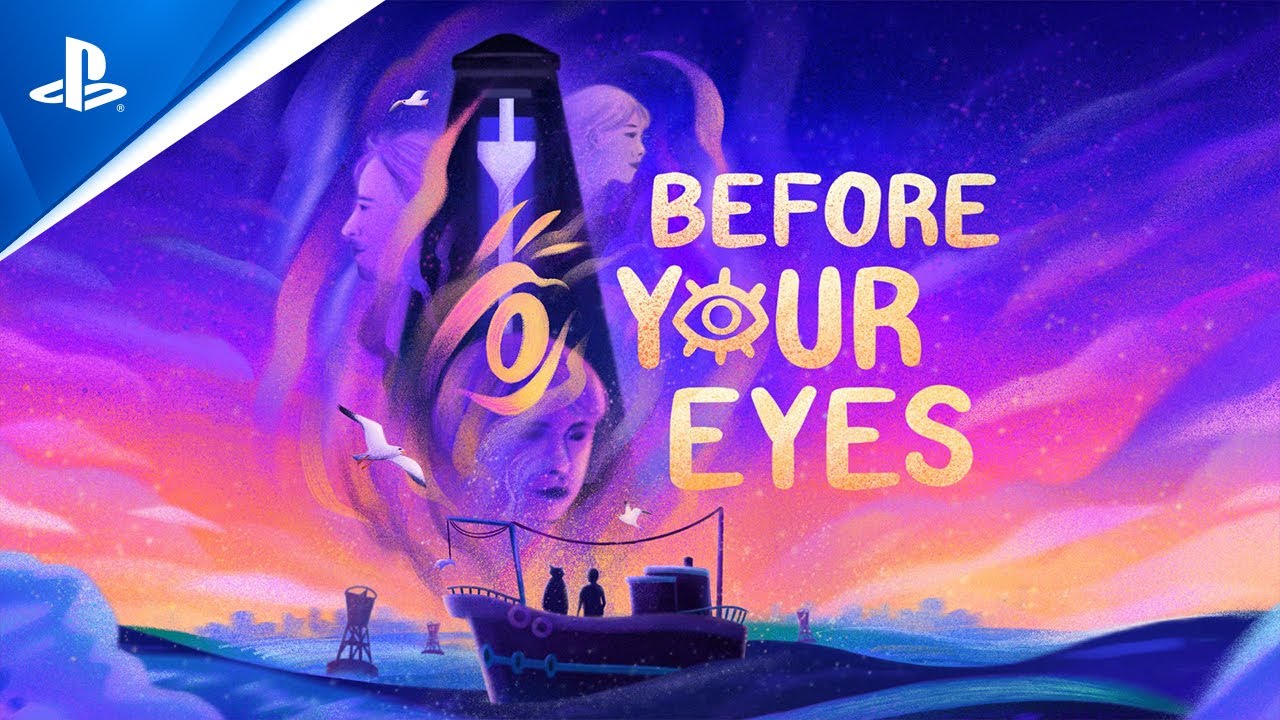 Before Your Eyes
Embark on an emotional and award-winning adventure where you control the story and affect its outcomes with your real-life blinks. In this unique VR experience, you will fully immerse yourself in a world of memories, both joyous and heartbreaking, as your whole life flashes before your eyes.
The game uses the PS VR2 headset's front-facing camera to immerse you in a way you've never experienced before. You will learn to control the flow of the narrative with your actual eyes – blinking through precious memories of family, first love, and the rise of an artistic career, ultimately revealing a heartbreaking truth.
– Lucas Jozefowicz, Skybound Games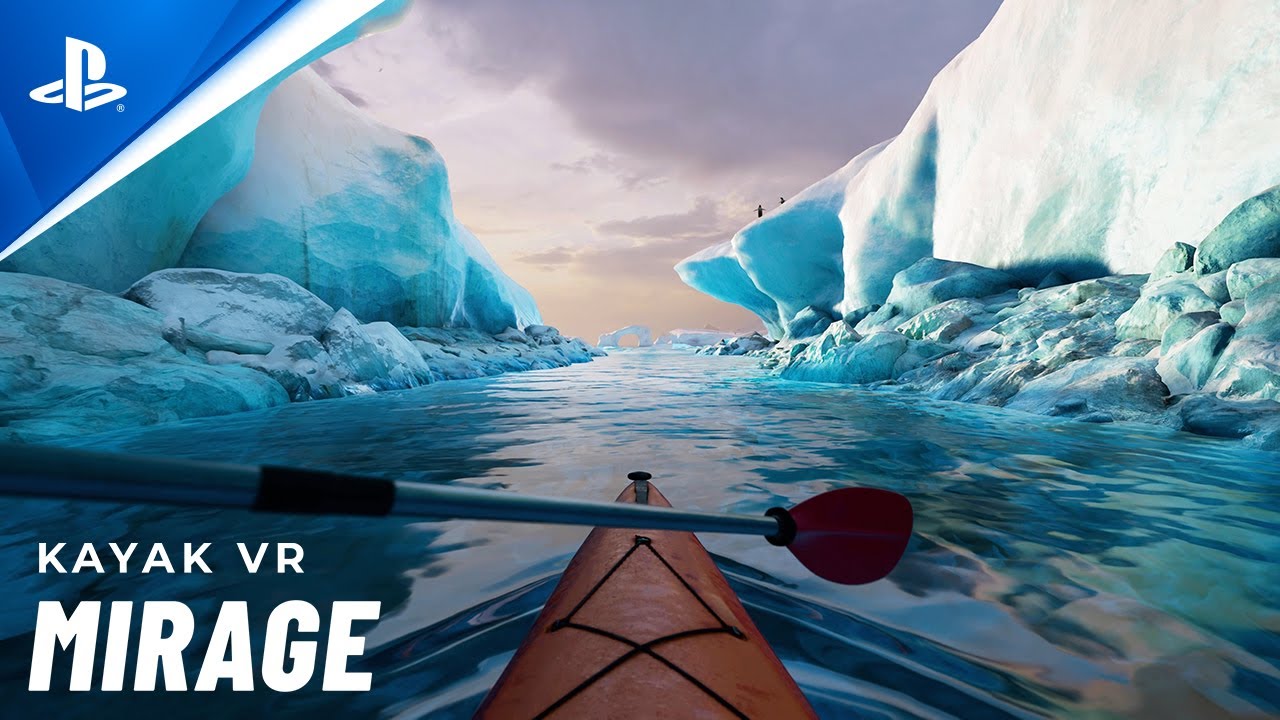 Kayak VR: Mirage
Paddle through the ice caves in Antarctica, kayak with dolphins in Costa Rica, conquer a thunderstorm in Norway and discover the canyons of Australia. Explore these breathtaking locations with photorealistic graphics, a rich variety of wildlife and immersive soundscapes that bring it all together.
With PS VR2's foveated rendering and HDR OLED displays, Kayak VR: Mirage is looking sharper and more vibrant than ever. Whether you want to take it easy and enjoy the scenery or get your heart rate up and compete in the race mode, we've got you covered. And because paddling is so intuitive, it's a great game to show off your new headset to friends and family.
– Leon van Oord, Founder, Better Than Life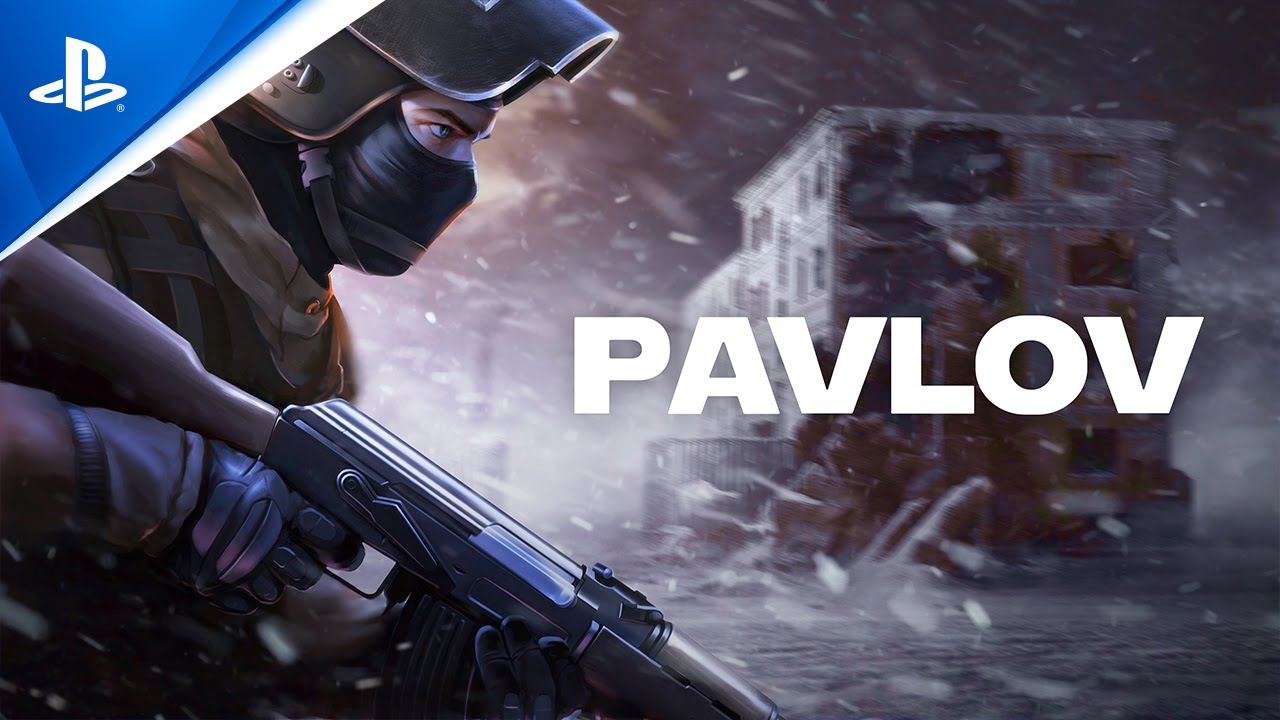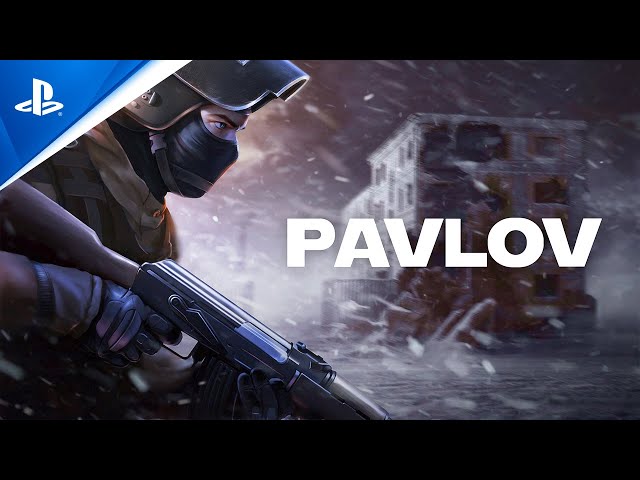 Pavlov VR
The #1 most popular multiplayer PC VR shooter is coming to PS VR2, featuring realistic weapon interactions and attachments, and a range of competitive and social game modes.
Take down a failed laboratory experiment that has escaped in an asymmetrical style of 1 vs. all gameplay. Bring three friends and queue up for a wave-based zombie co-op. Drive a T-34 tank and communicate with your gunner to eliminate a group of axis soldiers. Use your sharp wrinkled brain and power of reasoning to find the bad actors in a twisted murder mystery style of game called TTT. Or, you could just clone yourself into the form of a traffic cone and hide behind the storage shelf of a warehouse; it's up to you.
– Jared, Vankrupt Games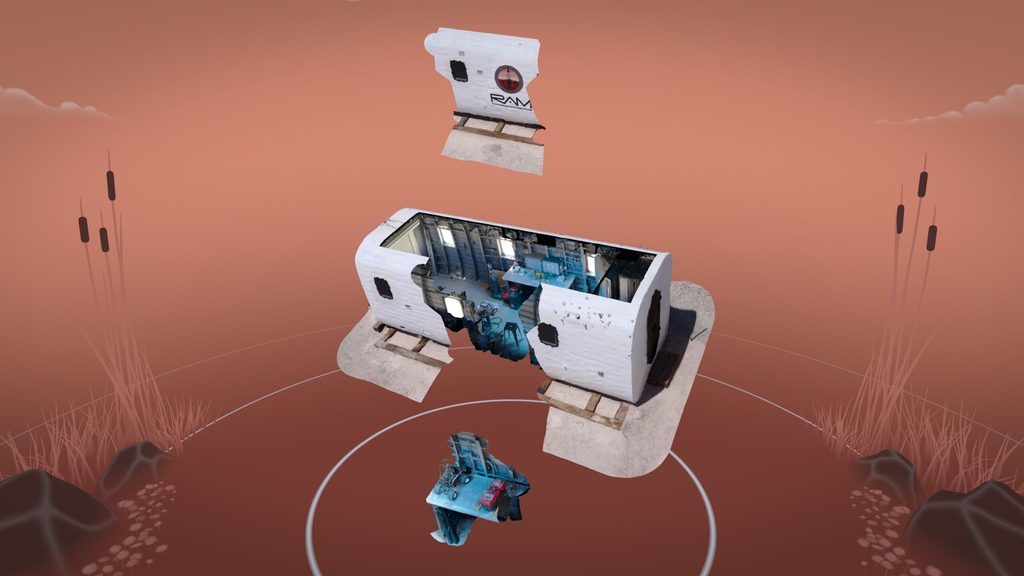 Puzzling Places
Puzzling Places brings relaxing and wholesome 3D jigsaw puzzling to VR! Put together hyper-realistic miniatures of beautiful places from around the globe.
The award-winning PlayStation VR title is coming to PS VR 2 with major enhancements such as: higher visual fidelity (sharper textures, 120 Hz, higher render resolution); eye tracking for enhanced piece selection; haptic feedback and adaptive triggers from PS VR2's Sense controller; roomscale support (puzzle in a larger play area); and now includes a PS VR2 1000 piece puzzle!
Puzzling Places for PS VR2 launches February 22 and will be available in the PS Store for $19.99 / €19.99**, and is a free upgrade for players who currently own the PS VR version.
– Richelle Banas, Community Manager, Realities.io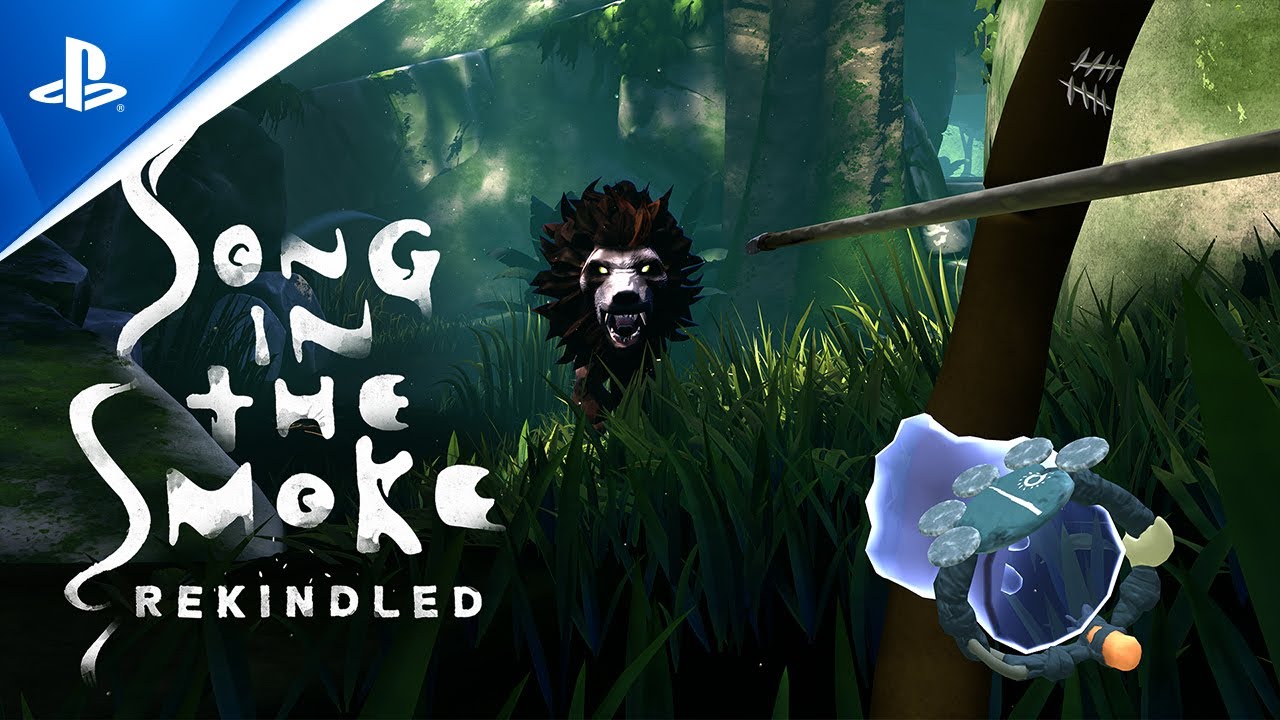 Song in the Smoke: Rekindled
Song in the Smoke: Rekindled is the ultimate VR survival action-adventure – a physical, immersive game where you craft, hunt, and survive in a fantastic, dangerous world. Fully remastered with supercharged graphics, gameplay that takes advantage of the PS VR2 Sense Controllers and haptics, and an all-new free jump and clamber mode completely unique to PS VR2. Featuring a 15+ hour single-player campaign, you'll challenge a savage world filled with strange beasts who are both prey and predator. Craft melee and ranged weapons, make clothes, build fires, and brew potions as you traverse the landscape in your quest for survival. Free upgrade from the PlayStation VR version.
– Colin Williamson, 17-bit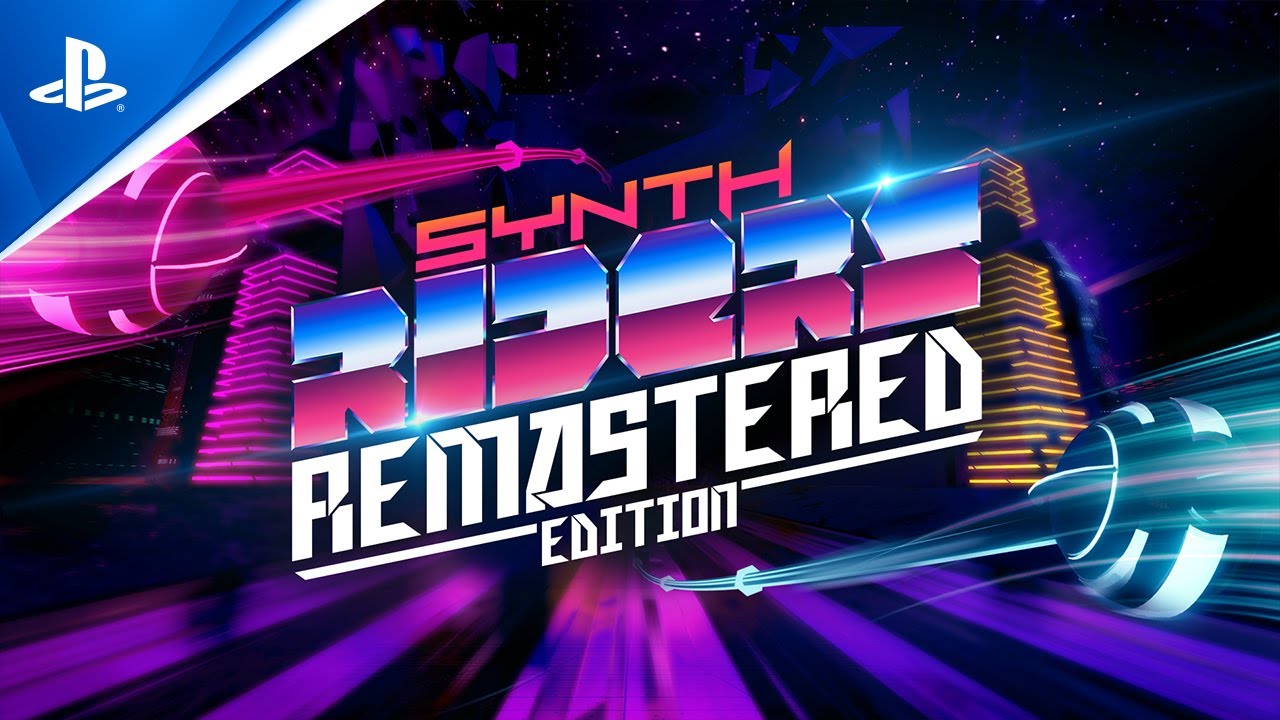 Synth Riders: Remastered Edition
Kluge Interactive is excited to announce that a remastered Synth Riders is coming to PlayStation VR2. Delivering the best version of the game to date launching alongside the new VR headset – our PlayStation fans are in for a treat!
With remastered visuals, nuanced controller haptics as you ride the rails, headset feedback for in-game obstacle feedback, next-gen performance and SSD optimization to dramatically reduce load times, players will have a deeply-immersive & seamless gameplay experience.
The remastered version is a free upgrade for everyone who owns the PS VR version of Synth Riders – including all music DLC already purchased.
– Sahin "Falcon" San, Marketing Manager, Kluge Interactive.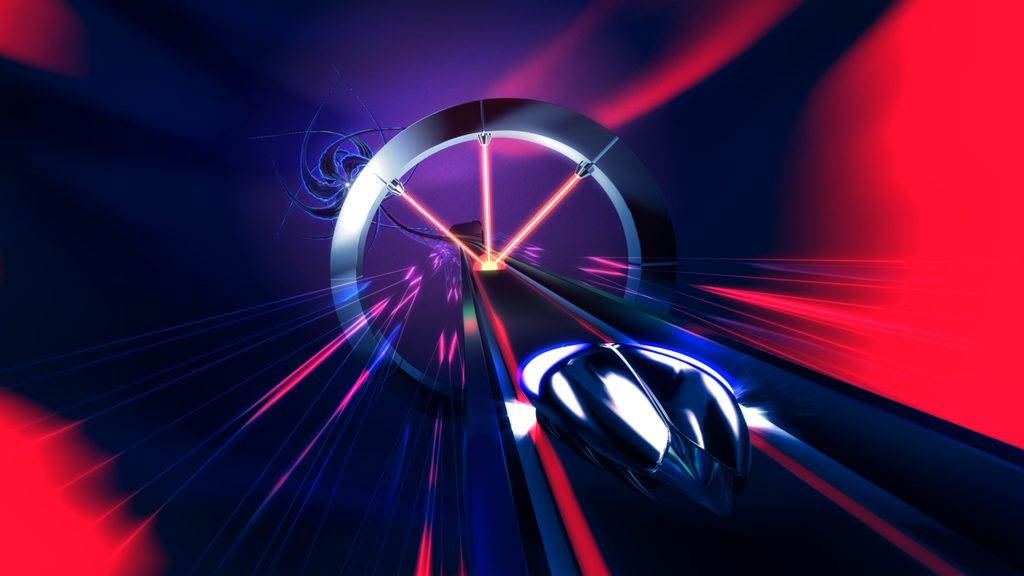 Thumper
Become a space beetle on a rhythm-action hellride in Thumper. The gameplay is fiendishly simple: tight controls, classic action, and breakneck speed. Combined with psychedelic visuals, a throbbing soundtrack, and adrenalizing boss battles, it's pure rhythm violence.
On PlayStation VR2, the 4K visuals (2000 x 2040 per eye), 3D audio, and PS VR2 Sense controller's haptic feedback deepen the immersion and monumental dread. Get ready to feel every satisfying thump and punishing crash. Thumper will leave you bruised, battered, and hungry for more.
– Marc Flury, Drool LLC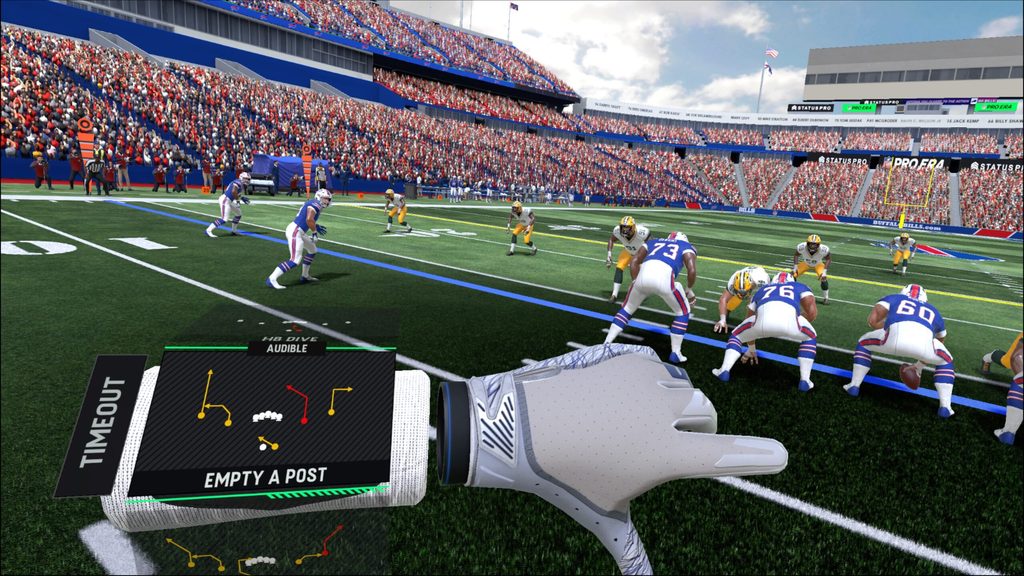 NFL Pro Era
Now's your chance to be QB1 of your favorite NFL team with NFL Pro Era, the first fully licensed NFL and NFLPA virtual reality (VR) game. Utilizing real-time game data, NFL Pro Era brings the bright lights, team chants, and thousands of screaming fans to your home in one of the most authentic and immersive first-person VR games ever. Step under center and see if you have what it takes to lead your team to a Super Bowl or play virtual catch with friends in your favorite stadium. Whatever you decide, the future of the game is up to you!
– Andrew Hawkins, Co-Founder, President – StatusPRO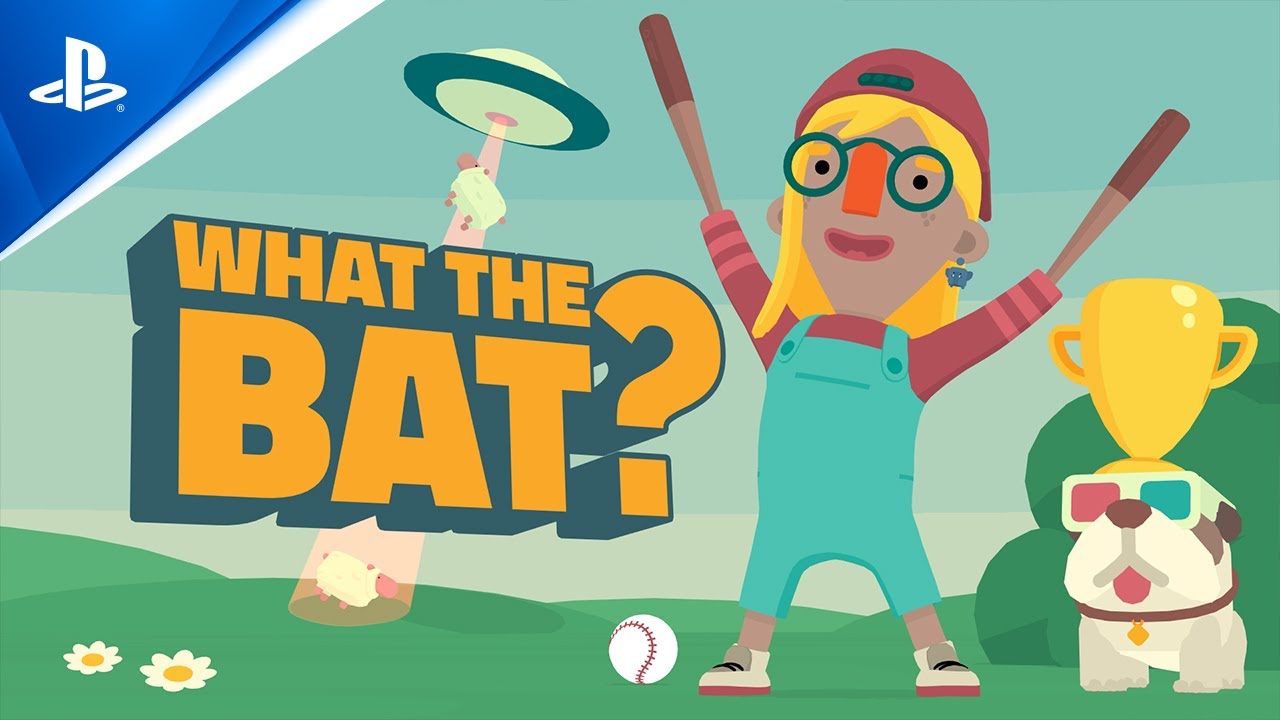 What the Bat?
What The Bat? is a whimsical slapstick comedy from the people behind the anti-golf golfing game What The Golf? It's a bit like What The Golf?, except instead of golf, it's all about baseball, and it's in VR, and you have bats instead of hands. Get swingin', champ. In a series of increasingly absurd minigames, What the Bat? challenges you to live as a modern-day bat-girl, shooting, cooking, smashing, swinging, parking, painting, pickling, and even petting (there's a dog). Experience fully immersive silliness in a first-person experience like no other.
– Peter Bruun, Game Director, Triband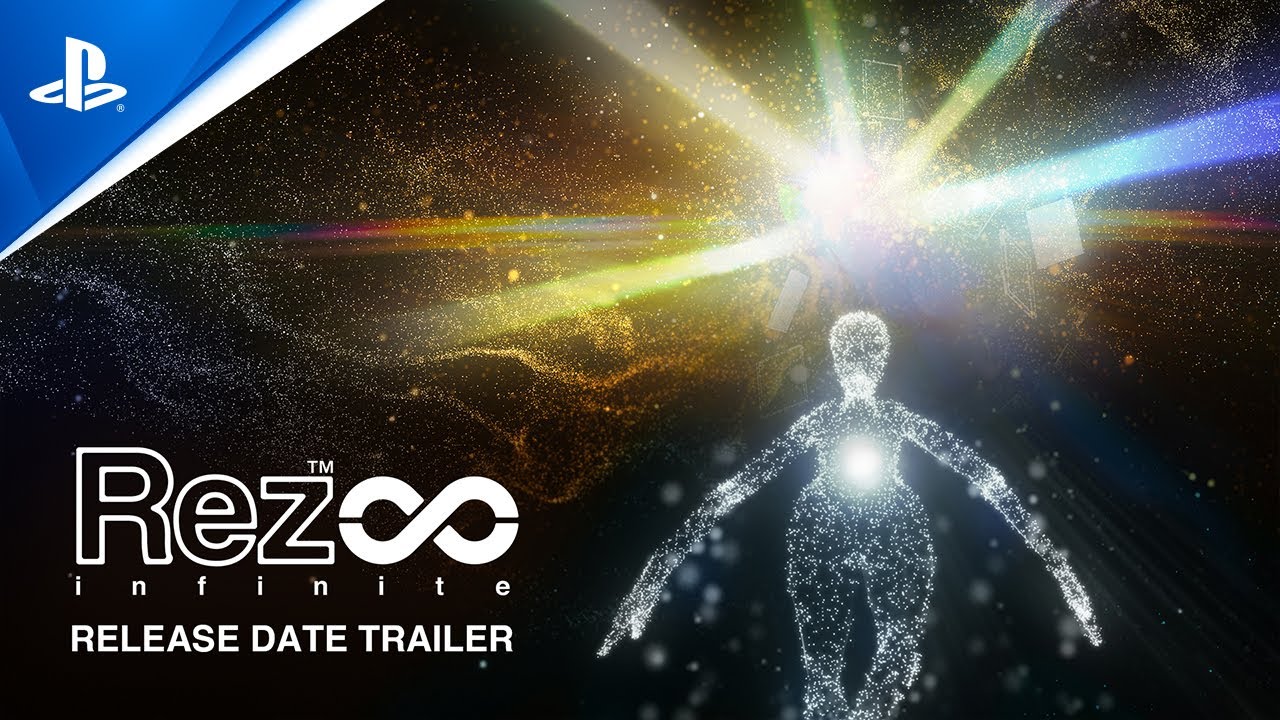 Rez Infinite
In October 2016, Rez Infinite debuted as a PS VR launch title and we're excited to be back, just in time for the launch of PS VR2! Prepare yourself once again for THE ultimate version of Rez, a thrilling journey of sights, sounds and shooting action, except this time in PS VR2 with eye tracking (you can track and aim at enemies!) and haptic feedback from the controllers and headset feedback.
Experience 360 degrees of mind-blowing synesthesia as you blast your way through waves of enemies and massive transforming bosses, with your every move triggering colors and sounds that sync and blend to the beat of the unforgettable soundtrack. Rez Infinite is also playable in standard TV mode on PS5. Owners of the original PS4/PS VR game will be able to upgrade to PS5/PS VR2 version for $9.99 USD / €9.99.
– Tetsuya Mizuguchi, Founder and CEO, Enhance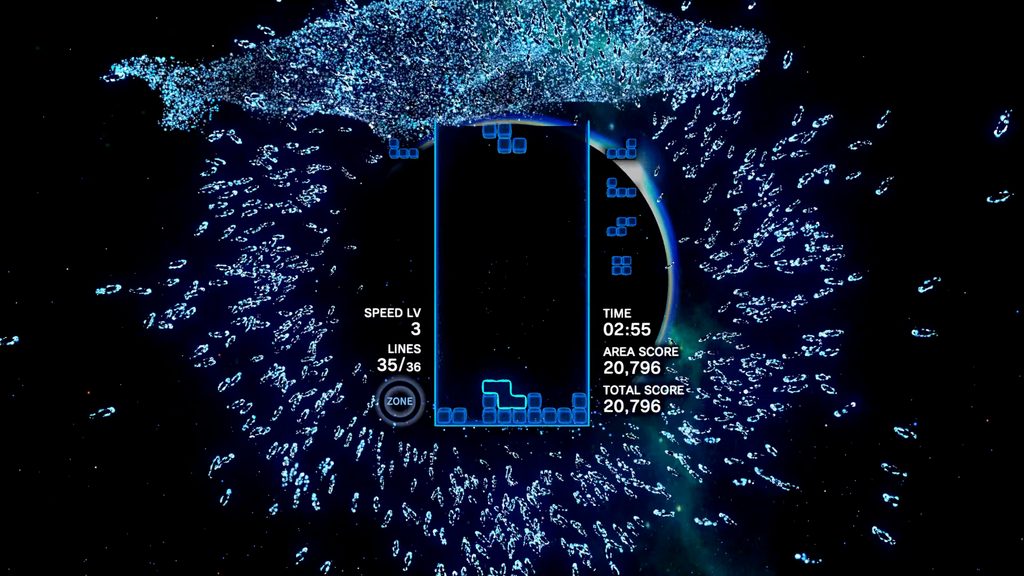 Tetris Effect: Connected
Over four years ago, we launched Tetris Effect on PS4 and PS VR. Reinventing a classic and delivering a whole new experience – one that you've never seen, heard, or felt before in any other Tetris game – wasn't easy but the overwhelming positive reception motivated and pushed us further to evolve the title as 'Connected' with the multiplayer expansion. Today we're excited to announce Tetris Effect: Connected is coming to PS5 and PS VR2 on February 22. With eye tracking enabled, you can enter the Zone by closing and then opening your eyes. You can also feel key moments of the game and your actions through headset feedback and haptic feedback on the DualSense controller. These enhancements deliver a truly unique Tetris experience. The game is also playable on PS5 without a PS VR2 headset. Owners of the original PS4/PS VR game will be able to upgrade to PS5/PS VR2 for $9.99 USD / €9.99.
– Takashi Ishihara, Director, Enhance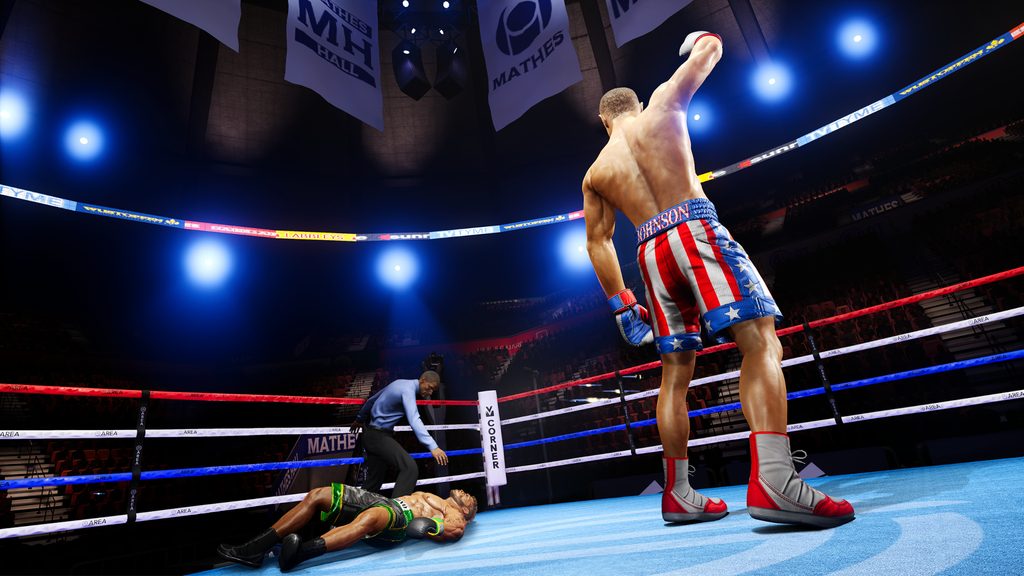 Creed: Rise to Glory – Championship Edition
In partnership with MGM, we are excited to confirm the return of Creed: Rise to Glory with Creed: Rise to Glory – Championship Edition, coming to PlayStation VR2 in 2023. We're thrilled to pair up again with MGM and expand on what Creed: Rise to Glory has to offer for old and new fans alike. Fights have never felt more visceral, as we intend to deliver an even more immersive boxing experience, only possible with the hardware and features of the PS5 and PlayStation VR2. Creed: Rise to Glory – Championship Edition returns you to the ring, this time with a fresh set of gloves. Experience brand new game content, modes, and settings to create a more immersive and personalized experience for new and seasoned Creed players alike. Additionally, Championship Edition players will have the opportunity to truly test their skills in a reworked online PvP with optimized matchmaking and cross-platform play. Creed III, the third installment of the hit franchise, opens in theaters nationwide on March 3rd, 2023.
– TQ Jefferson, Chief Product Officer at Survios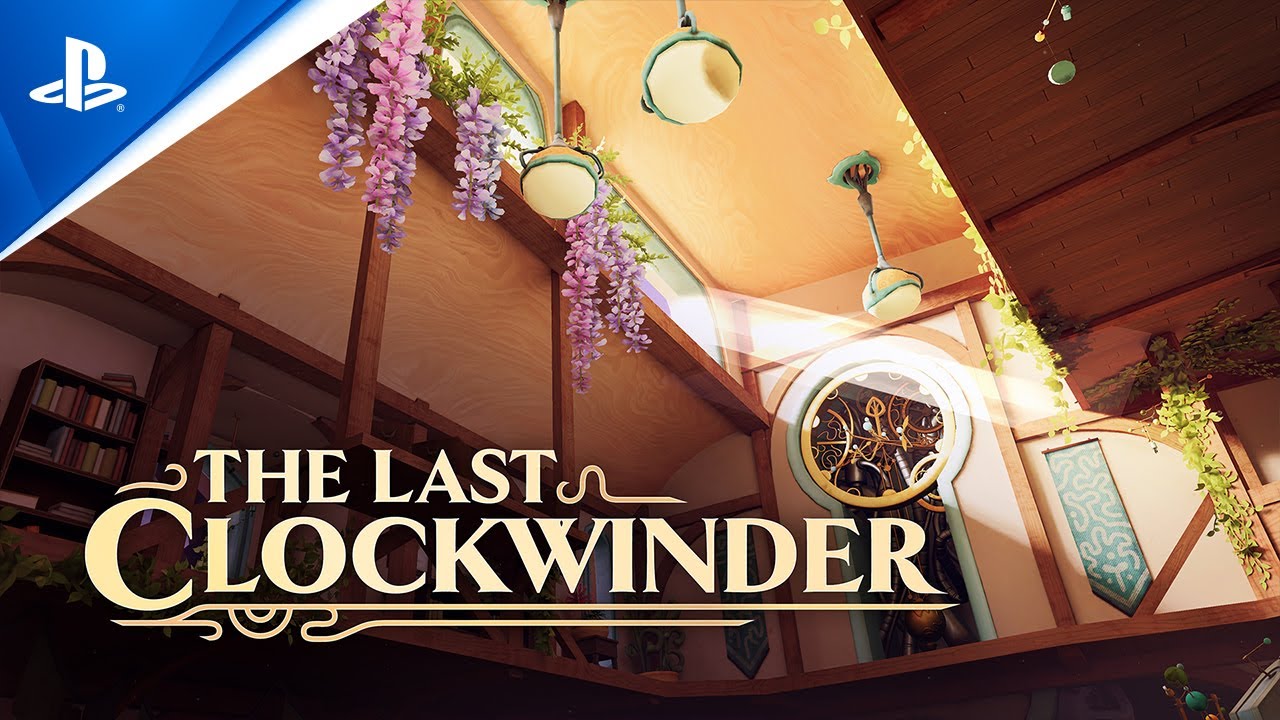 The Last Clockwinder
The Last Clockwinder is a puzzle automation game about making synchronized contraptions out of your own clones. You play as Jules, a young woman on a mission to repair the Clocktower: an ancient haven for the galaxy's plants and seeds that's fallen into disrepair.
Use the Clockwinder's gloves to turn everything you do into a perfectly looping clockwork clone. Create an interconnected system of clones to grow plants, harvest resources, and synthesize new seeds. You can coordinate your clones to create marvels of precision teamwork, hare-brained Rube Goldberg machines, or a troupe of synchronized dancers.
—-
This brings our current launch window lineup to more than 30 games, with hardware and software available beginning February 22, 2023. Here's what we're tracking: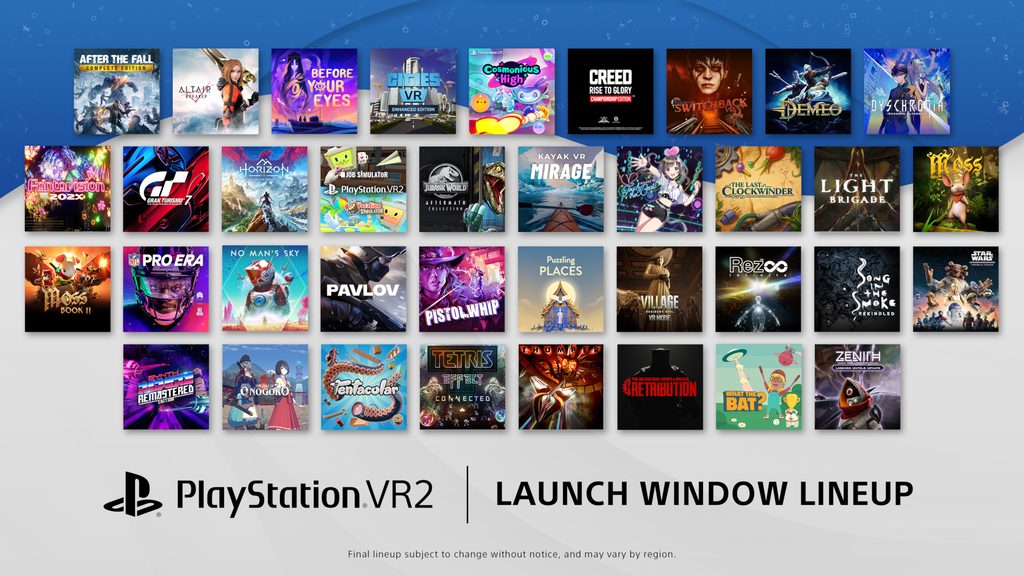 After the Fall (Vertigo Games)
Altair Breaker (Thirdverse)
Before Your Eyes (Skybound Interactive, launch window)
Cities VR (Fast Travel Games) 
Cosmonious High (Owlchemy Labs)
Creed: Rise to Glory – Championship Edition (Survios, launch window)
The Dark Pictures: Switchback (Supermassive, launch window)
Demeo (Resolution Games)
Dyschronia: Chronos Alternate (MyDearest Inc., Perp Games)
Fantavision 202X (Cosmo Machia, Inc.)
Gran Turismo 7 (via free update to PS5 version of GT7)
Horizon Call of the Mountain (Firesprite, Guerrilla)
Job Simulator (Owlchemy Labs)
Jurassic World Aftermath (Coatsink)
Kayak VR: Mirage (Better Than Life)
Kizuna AI – Touch the Beat! (Gemdrops, Inc.)
The Last Clockwinder (Pontoco/Cyan Worlds)
The Light Brigade (Funktronic Labs, purchase includes PS VR and PS VR2 versions) 
Moss 1 & 2 Remaster (Polyarc)
NFL Pro Era (StatusPro, Inc., free PS VR2 upgrade)
No Man's Sky (Hello Games, launch window)
Pavlov VR (Vankrupt)
Pistol Whip (Cloudhead, free upgrade)
Puzzling Places (Realities.io, free upgrade)
Resident Evil Village (Capcom, via free update to PS5 version of RE Village) 
Rez Infinite (Enhance)
Song in the Smoke (17 Bit)
Star Wars: Tales from the Galaxy's Edge – Enhanced Edition (ILMxLAB)
Synth Riders (Kluge Interactive, free upgrade)
The Tale of Onogoro (Amata K.K)
Tentacular (Devolver)
Tetris Effect: Connected (Enhance)
Thumper (Drool LLC)
The Walking Dead: Saints & Sinners: Ch. 2: Retribution (Skydance, launch window)
Townsmen VR (Handy Games)
Vacation Simulator (Owlchemy Labs)
What the Bat (Triband)
Zenith: The Last City (Ramen VR, free upgrade) 
Players in the United States can get ready for launch by pre-ordering directly from PlayStation here, while folks in the UK can do so here.
As more games confirm their launch window availability, we'll add them to the list. See you February 22!
*Final launch software lineup subject to change without notice.
**Check PlayStation Store for local pricing