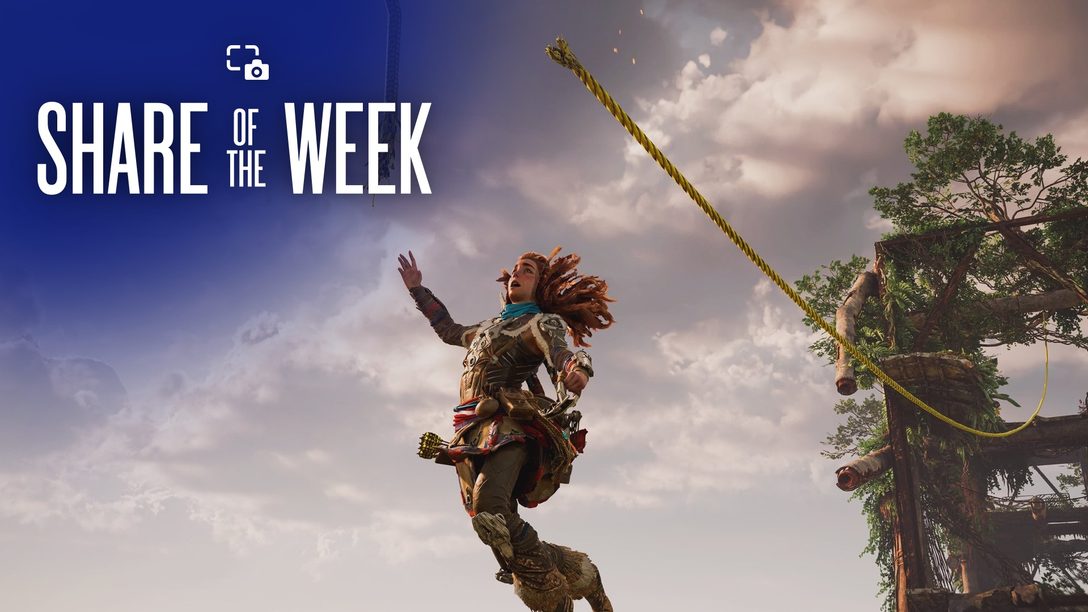 Some unlucky gaming moments just in time for Friday the 13th.
Last week, we asked you to find moments where characters ran out of luck in the game of your choice, and share using #PSBlog #PSshare. Here are this week's unlucky highlights:
ForgottenJasmin shares Aloy falling from a snapped rope in Horizon Forbidden West.
OuterRimsPhoto shares a troll about to be whipped by Kratos' Blades of Chaos in God of War Ragnarök
masaoandm shares an unsuspecting cat lover about to be ambushed by a headless yokai in Ghostwire: Tokyo.
GameTogg shares Sam tumbling down a cliffside in Death Stranding.
MilanesfanTJG shares Nathan Drake caught in a rainstorm in Uncharted 4.
elicitus__ shares Amicia caught up in a fire in A Plague Tale: Requiem
Search #PSshare #PSBlog on Twitter or Instagram to see more entries to this week's theme. Want to be featured in the next Share of the Week?
THEME: Star Wars Jedi: Fallen Order
SUBMIT BY: 11:59 PM PT on January 18, 2023
Share of the Week grabs a lightsaber and hops in Star Wars Jedi: Fallen Order, available as a PlayStation Plus Monthly Game for January. Share daring moments with Cal using #PSshare #PSBlog for a chance to be featured.