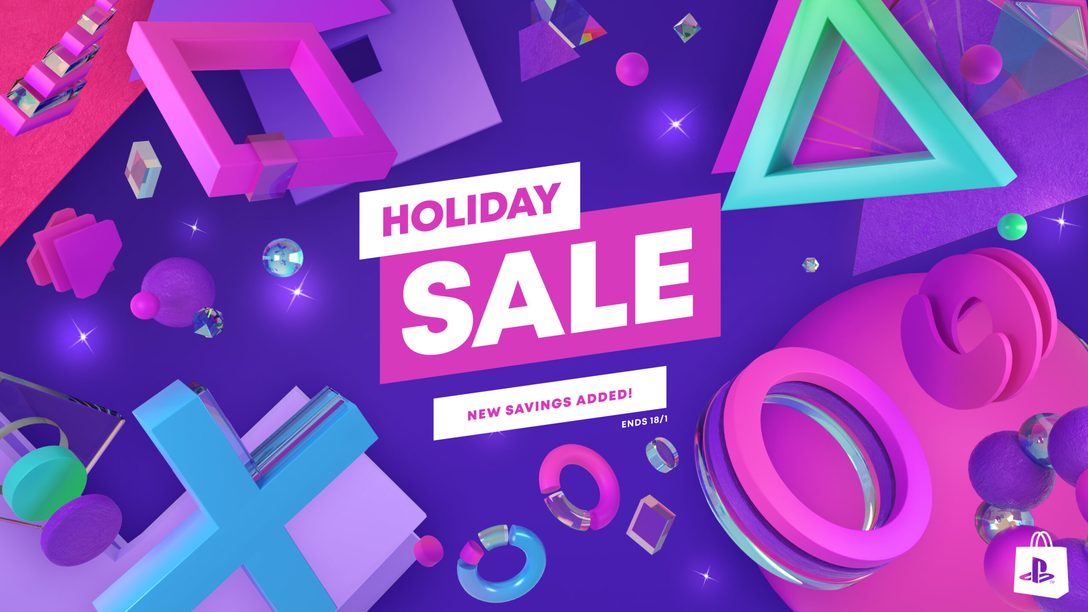 Save up to 80% in the biggest promotion of the year, with discounts across multiple games and DLC.
A new year calls for a refreshed lineup. So good news: the Holiday Sale promotion has received a fresh influx of thousands more games and DLC, all discounted for a limited time* as we kick off 2023 with one of our biggest promotions. This brings with it reductions across the likes of Ghost of Tsushima Director's Cut, Hazelight Bundle, SD GUNDAM BATTLE ALLIANCE and Sackboy: A Big Adventure .
Head to PlayStation Store to see the full list and find out your regional discount.
*The Holiday Sale promotion refresh runs from Wednesday January 4 at until Wednesday January 18. Some titles featured in the first part of the promotion run until January 6: please check the individual product pages on PlayStation Store for more information. Not applicable for Singapore PS Store.