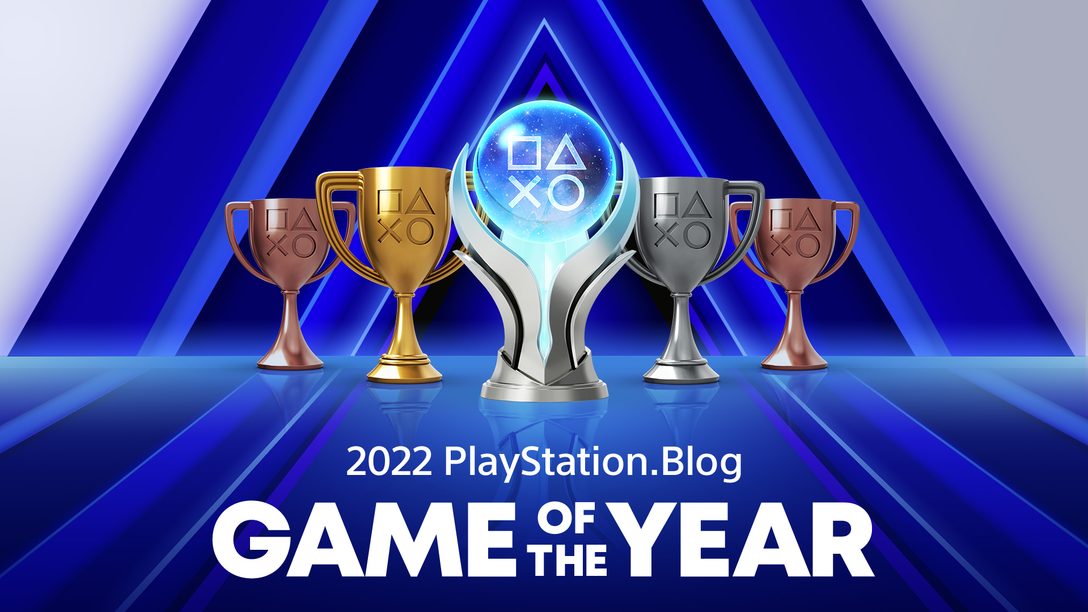 The polls are closed and your votes counted for the PlayStation Blog Game of the Year 2022. The winners of these awards, spanning 16 categories, have been shaped entirely by player choice. A thank you to everyone who voted and – given the strength of titles released in the past 12 months – were stuck with some difficult decisions to make. And of course, our thanks to all the studios whose games have helped define PlayStation's 2022.
Now, on to the winners!
Best New Character

Thor | God of War Ragnarök
2022 wasn't short of memorable performances and iconic figures. For every fan sketch of Elden Ring's fearsome Malenia, there was a cat owner seeing characteristics of their own finely-furred companion in Stray's feline lead. And despite both offering riveting performances, a masterclass in manipulation could not outclass the heft – and directness – of a hammer. Father lost out to son, as Thor places Mjölnir down to hold aloft the Platinum Trophy for this year's Best New Character award.


Odin | God of War Ragnarök

Best Story

God of War Ragnarök
The next chapter in the story of Kratos and Boy Atreus clearly resonated with many. We won't go into specifics here so not to spoil anything for those still exploring the Nine Realms, but with fates in the balance, character arcs deepening our understanding of favorite characters and beats that caused us to catch our breath, Santa Monica Studio took on the unenviable challenge of following up a highly celebrated story with another that matched it both for spectacle and moments that resonated.


PlayStation Graphical Showcase

God of War Ragnarök
All the top contenders for this category leveraged stellar performances across PS4 and PS5. Call of Duty: Modern Warfare II was lauded for its near-photorealistic rendering of Amsterdam. FromSoftware's Limgrave was an open world as beautiful as it was dangerous. Guerrilla's sprawling landscapes were dense with lush foliage, epic machine battles and Photo mode-worthy sunsets. Category winner God of War Ragnarok packed Nine Realms-worth visual splendor for a powerhouse performance on both consoles. Congratulations to Santa Monica Studio and the other winners for making our collective jaws drop, time and time again.


Call of Duty Modern Warfare II
Best Art Direction
God of War Ragnarök
The artists behind 2022's top titles were firing on all creative cylinders. We marveled at myriad sights, from the blood-red skies and rotting dragons of Elden Ring's Caelid to the mysterious runes of Horizon Forbidden West's sandswept Las Vegas. However, it was Santa Monica Studio's fusion of photorealism and mythical fantasy that captured PlayStation players' imaginations. The dev team delivered nine visually distinct realms each experiencing the effects of Fimbulwinter with unique visual flair. That's not even to mention the colorful blasts punctuating each of Angrboda's supporting attacks, turning the battlefield into a piece of art by itself. Hats off to these talented teams establishing unforgettable artistic visions for 2022's best games.



Best Audio Design

God of War Ragnarök
The solid thud of caught axe meeting palm. The distant yet distinct howl of an inbound great evil. Chatter from a nearby settlement intermixing with the uneven thrum of a mechanized, grazing herd. Experiences that resonate without the need to witness the source, audio that conjures up an image the instance it's heard. All these games were as superlative on the ear as they were the eye, whether you'd paused on your journey to soak in the sounds around you, had the thrill of combat reinforced by the crack of great sound design, or tracked danger through ear and audio cues alone.


Call of Duty: Modern Warfare II

Soundtrack of the Year
God of War Ragnarök
As Kratos and Atreus forged a stronger relationship throughout God of War Ragnarök, Bear McCreary's epic score added bombast and subtlety at every turn. From heart-pounding action sequences to intimate moments of reflection, the score doubles as the game's beating heart. Fans also lended an ear and their heartfelt support to the sounds of Elden Ring, The Last of Us Part I, and Horizon Forbidden West.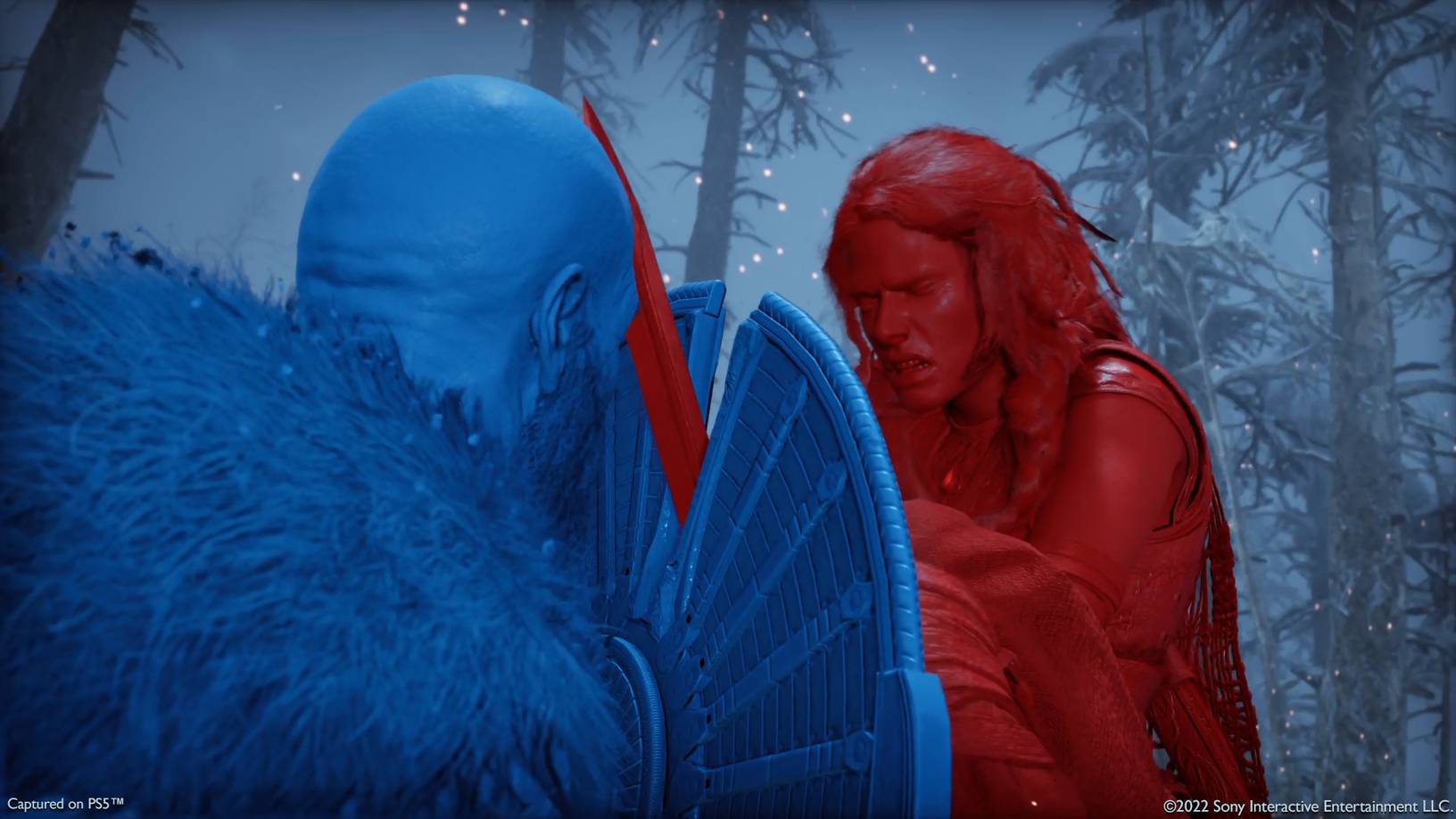 Best Accessibility Features

God of War Ragnarök
Santa Monica Studio has produced not only a masterpiece with God of War Ragnarök, but also a masterclass in accessibility and inclusive design thanks to the customisation offered by the 70+ accessibility features. The team's commitment to accessibility has ensured that the nine realms are open to everyone!



Best Use of DualSense

God of War Ragnarök
The PS5 DualSense controller continues to add additional immersion into our favorite games from this year. Its adaptive triggers have translated the tautness of a bow in Horizon Forbidden West and offered sensory differentials to Call of Duty: Modern Warfare II's arsenal. Our ears have been tickled with meows and the tactile sensation of paw scratches in Stray with the controller's speaker and haptic feedback respectively. As equally grand, and topping out this category is God of War Ragnarok's excellent use across every aspect of its story. The feedback of every heave of axe or swing of fist brings with it a deeper connection to combat, while the granular shake while sledding over rough terrain or oar stroke in the water reinforces your connection to the world as you explore.


Call of Duty: Modern Warfare II

Best Multiplayer Experience

Call of Duty: Modern Warfare II
2022 provided robust opportunities to compete or team up with friends and strangers online, whether you love to kick a ball, overtake speeding cars, or dial in headshots. Infinity Ward wowed FPS fans once again with Modern Warfare II, the follow up to Modern Warfare (2019)'s top-shelf action. Modern Warfare II provides more options in the fray, including aquatic combat and hanging from ledges. The result is a refinement of the best Call of Duty has to offer, with an entrancing loop of weapon upgrade unlocks and inventive new maps like the colorful Crown Raceway. When it comes to multiplayer design, Infinity Ward has taken its own advice and stayed extra frosty.


Best Ongoing Game

Call of Duty: Warzone 2.0
The lion's share of ongoing game favorites competed for top prize, as Call of Duty: Warzone 2.0 emerges from the circle as leader of the pack thanks to the nonstop action exploding across the new island Al-Mazrah. The new battle royale destination packs a lot of variety, whether you like looting and shooting across the Quarry, Port, Cemetery, or any of the other unique points of interest. Warzone 2.0 also innovates on the successful formula with new third-person mode playlists, giving its armor-clad soldiers a new perspective on the mayhem. Congrats to Activision and the talented Call of Duty dev teams for ensuring war… war always changes.



Best Sports Game
Contenders from track and field battled it out for supremacy in this year's Best Sports Game category, with four wheels bookending the top placements as the polls passed the finishing line. Gran Turismo 7's claimed Platinum while F1 22 secured Bronze, while dazzling footwork on the pitch just pipped fancy moves on court as FIFA 23 pulled ahead of NBA2K23. Regardless of the final standings, sports fans were well represented in 2022.

Gran Turismo 7



Best Independent Game of the Year

Stray
2022 was an excellent year for independent games. Aging into martial art mastery, commanding a legion of cute and hilarious worshippers, flipping a card game on its head with sinister intent were just some of the unique experiences to be had this past year. Yet it was a four-pawed exploration of a dense and decaying metropolis that spoke to most of you. Stray's combination of perfectly captured feline adventure (and mischief), puzzlework, intriguing sci-fi story and world earned it top spot in this category.



Best Re-Release

Uncharted: Legacy of Thieves Collection
As double-bills go, it's hard to argue with the allure of a Nathan Drake-led adventure spectacular followed by a thrilling escapade featuring Chloe Frazer. It may have been your first time with the duo or an excuse to revisit their globe-trotting, danger-filled quests: either way Uncharted: Legacy of Thieves Collection took the top spot in a category filled with titles that had us itching to return to.

Teenage Mutant Ninja Turtles: The Cowabunga Collection

Life is Strange Remastered Collection

Stanley Parable: Ultra Deluxe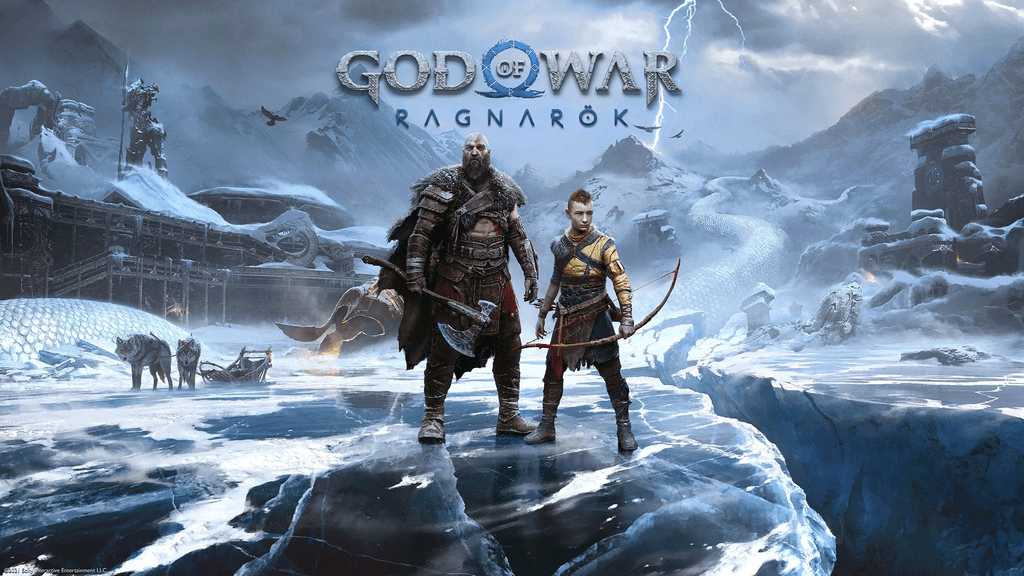 PS4 Game of the Year
God of War Ragnarök
High adventure was clearly at the heart of many a player's favorite PS4 experience this past year. Sequels to acclaimed games or new fan favorites, the top voted titles by players offered captivating locales brimming with danger, exploration, enticing characters and rich stories. The Nine Realms, Limgrave, the Forbidden West, Walled City 99… all locales impossible to resist and all too easy to lose ourselves in for hours at a time.


PS5 Game of the Year
God of War Ragnarök
Third-person action RPGs with compelling worlds with charismatic casts and mechanically-rich gameplay clearly hit the sweet spot for PS5 players in 2022. The category's top three slots are all claimed by third-person adventures with deeply immersive storylines and locales filled with secrets. And while a more compact package, once Stray's evocative sci-fi fable got its claws into you, it proved impossible to put down.



PlayStation Game of 2023 and Beyond

Hogwarts Legacy
If you struggled on deciding which way to cast your vote, you're not alone. The closest fought poll of the entire list saw the top three contenders continually trade places throughout the voting window. Ultimately though wands won out over chainsaws and claws, as Hogwarts Legacy just pipped Resident Evil 4 to the top spot, with Marvel's Wolverine trailing by a few thousand votes. 2023 looks to be a strong year for gaming already: where will Hogwarts Legacy and Resident Evil 4 land in next year's Game of the Year polls?