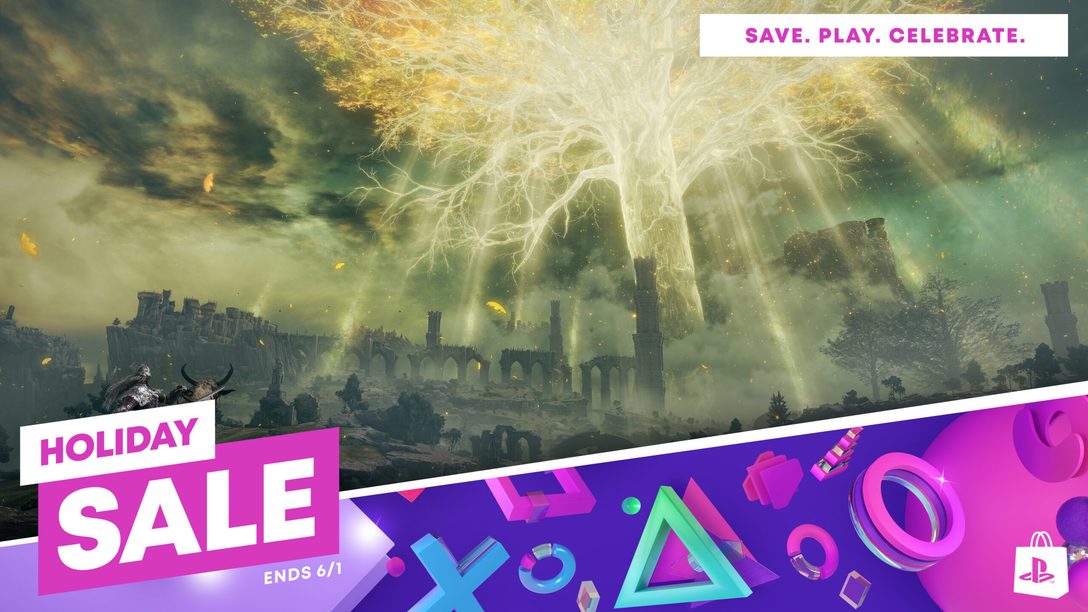 Save up to 80% in the biggest promotion of the year, with discounts across multiple games and DLC.
The Holiday Sale promotion comes to PlayStation Store on Wednesday, December 21. This is our biggest promotion of the year with discounts across a vast number of games and DLC for a limited time*. That includes the likes of FIFA 23 Standard Edition, Elden Ring Standard Edition, The Last of Us™ Part I, Resident Evil Village Gold Edition and many more.
When we say biggest, we mean it: there are thousands of titles included. There are so many that we struggled to fit all of them into this PS Blog post. You can browse the entire list below, and head to PlayStation Store when the promotion goes live to find out your regional discount.
*This Holiday Sale promotion runs from Wednesday December 21 until Friday January 6. Some titles leave the promotion on January 4: please check the individual product pages on PlayStation Store for more information. The Holiday Sale promotion lineup will refresh on Wednesday January 4.