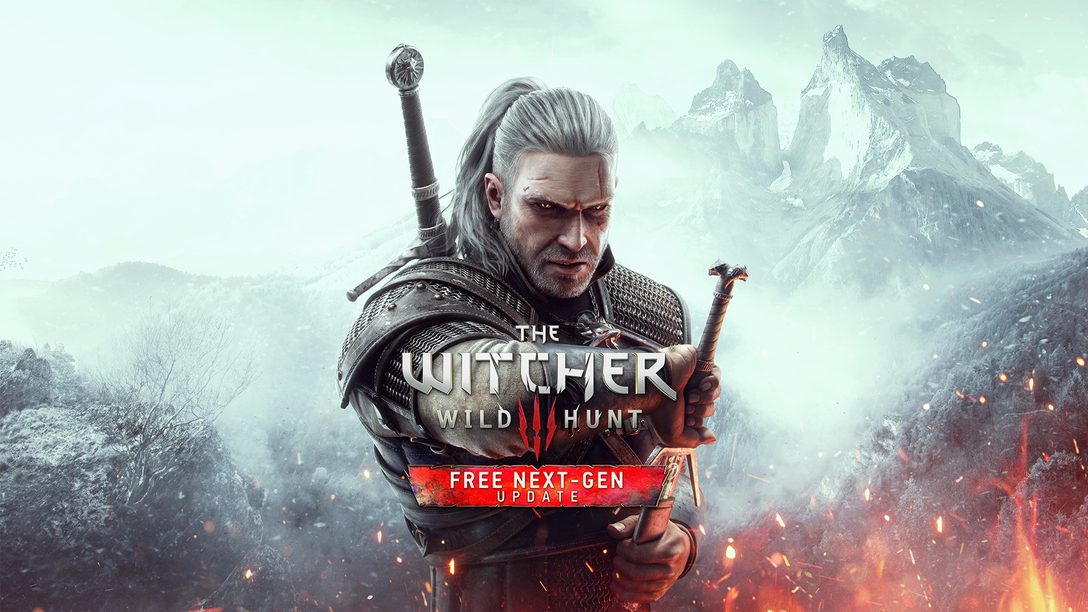 CD Projekt Red on DualSense controller features, Game Help and Activity Cards.
At CD Projekt Red, we've long said that the next-gen update for The Witcher 3: Wild Hunt will harness the full capabilities of next-gen hardware. But what does that mean for the PlayStation 5? Let's break down some of the features gamers can expect to see when the update comes out on December 14th.
There's nowhere better to start than with the unique haptics available on the PlayStation 5! Engineering Director for Management and Audio Colin Walder wanted to ensure that the DualSense Controller's capabilities were used to their full potential. According to Walder, "One way we were able to do that is by transforming specific elements of our audio into detailed shapes and textures of vibration that are perfectly synchronized with action in the game." In practice, this meant combing through the game for relevant actions — not only those of Geralt, but the wider world as well to make sure players receive tactile feedback during their next journey through the Continent. Now, going underwater, picking herbs, winning (or losing!) a game of cards, and mounting a horse (to name a few) will all feel more realistic than ever.
"The developers approached this task in a way that would give the player a visceral connection to not only Geralt, but also throughout the wider Witcher world using the fantastic DualSense 5 technology," Walder said. "Feeling every swing and strike, every casted Sign, and the earth under your boots is a real joy and coupling this with new immersive 3D Audio creates those added layers of immersion in ways we were never able to integrate before."
For those encountering the game for the first time, we've got something for you! Or, well — if it's been a while since you last booted up The Witcher 3: Wild Hunt, you might find this handy, too. Players can now make use of PlayStation 5's Game Help to view quest hints! Release Manager Artur Kepen, who worked closely with Sony to create the system, promised, "PlayStation Game Help will provide useful tips and tricks to both new and existing players! Should you get lost on your adventure, text hints will aid you*. you'll often find a video showcasing what has to be done to complete a quest or a screenshot of the area to properly mark your quest objective." The Witcher 3: Wild Hunt features a sprawling open world, and this is one additional way of keeping track of where to go next.
Don't forget about Activity Cards! Tracking your game's progress has never been easier with the help of this handy PlayStation 5 feature. Jump straight back into the game with minimal loading times, and keep track of your journey as you and Geralt make your way through the Continent in search of Ciri.
Of course, bringing the game up to the standards of contemporary gamers also means introducing two new modes: Performance and Ray Tracing. Performance Mode prioritizes frame rate at 60FPS, while Ray Tracing aims for 30FPS and includes Ray Traced Global Illumination, enabling more realistic lighting, as well as Ray Traced Ambient Occlusion, enabling more accurate and effective surface lighting. To further bolster these graphic improvements, you can expect a host of fully-integrated community-made mods including 4K textures and models, immersion enhancements, and visual bug fixes. On top of that, we've added our own gameplay and graphical improvements. And of course, Photo Mode is now available to show off the beauty of the Continent. (Pro tip: Ray Tracing Mode is perfect for some truly breathtaking shots!)
We've even added something for fans of Netflix's The Witcher series. Players can choose to toggle on an alternate outfit for Dandelion and Nilgaardian army NPCs, and access two armor sets and swords for Geralt after completing a new quest titled "In the Eternal Fire's Shadow". Other features include a new camera mode, map filtering toggles, and cross-progression — meaning you can use cloud saves to hop across platforms. With just one day until the update, we're excited for everyone to jump back in (or start their first-ever journey) tomorrow!
The Witcher 3: Wild Hunt is available through the PlayStation Store on PlayStation 4 and 5. On December 14th, all existing players will receive a next-generation update for free.
*This post has been updated to correctly reflect Game Help implementation in The Witcher 3: Wild Hunt.