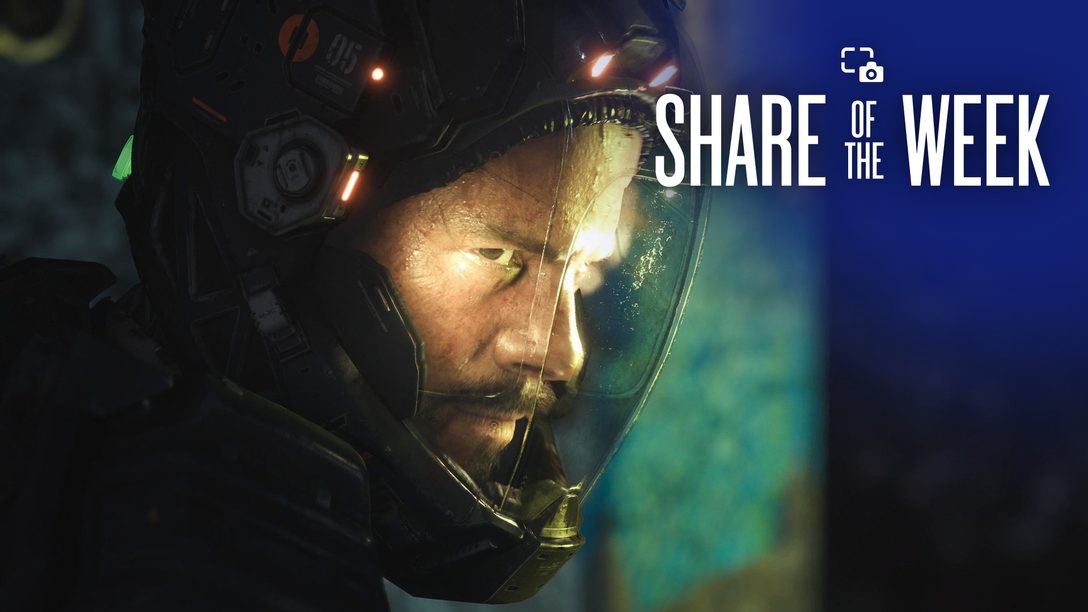 These shares bring universes and galaxies into perspective.
Last week, we asked you to travel to the far reaches of space to share celestial and exploratory shares using #PSshare #PSBlog. Here are this week's highlights:
crisg_art shares Jacob peering out of his space suit in Callisto Protocol.
coalabr14 shares Cal approaching a ship on a red planet in Star Wars Jedi: Fallen Order.
DexM_ds shares a reaper ship approaching a damaged planet in Mass Effect Legendary Edition.
MostlyVp shares a ship that jets towards a blue planet, with lightstreams along the right side in No Man's Sky.
justinphotomode shares Selene surrounded by blue glowing particles in Returnal.
Philt43_Yewone shares Ratchet staring out into a purple floating debris field with Clank on his back in Ratchet & Clank: Rift Apart.
Search #PSshare #PSBlog on Twitter or Instagram to see more entries to this week's theme. Want to be featured in the next Share of the Week?
THEME: God of War Ragnarök – Photo Mode
SUBMIT BY: 11:59 PM PT on December 14, 2022
Next week, capture the beauty and danger of the Nine Realms using God of War Ragnarök's newly released Photo Mode. Share Kratos and Atreus' most epic moments using #PSshare #PSBlog for a chance to be featured.