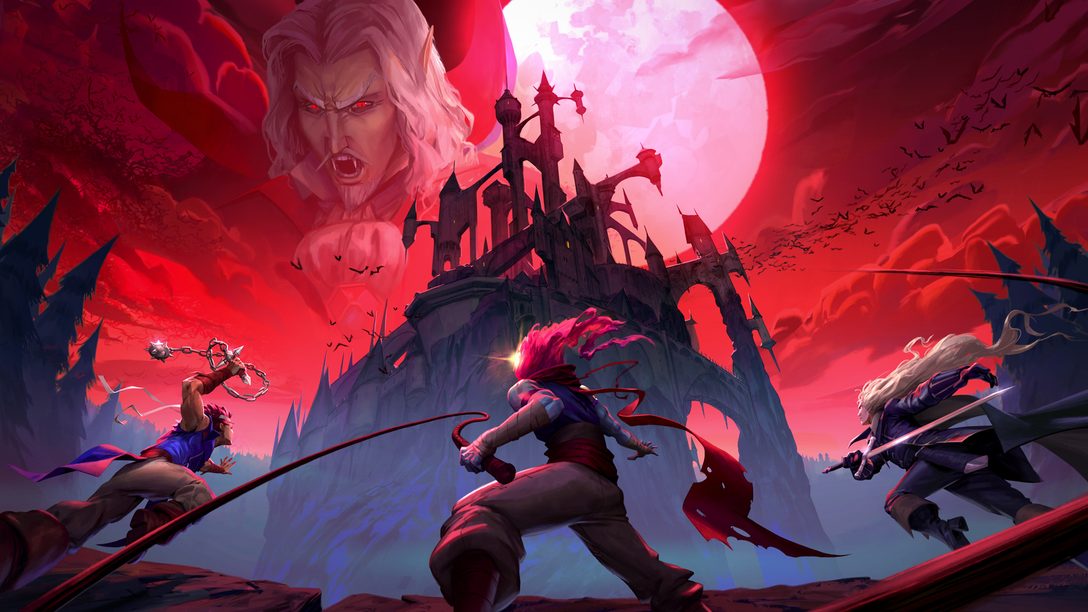 Motion Twin and Evil Empire give their account of their new Castlevania content and how it came to be. 
Castlevania is back! Its unforgettable characters & gothic setting will meet the fast-paced combat of the award-winning roguelite Dead Cells in an unprecedented collaboration. Just announced during The Game Awards with a new animated trailer, Dead Cells has a new DLC coming in Q1 2023 – Return to Castlevania!
Players who choose to follow in the footsteps of the Belmont clan will fight their way from the foot of Dracula's Castle to his Throne Room at the very top of the monstrous structure through two levels full of hordes of evil monsters.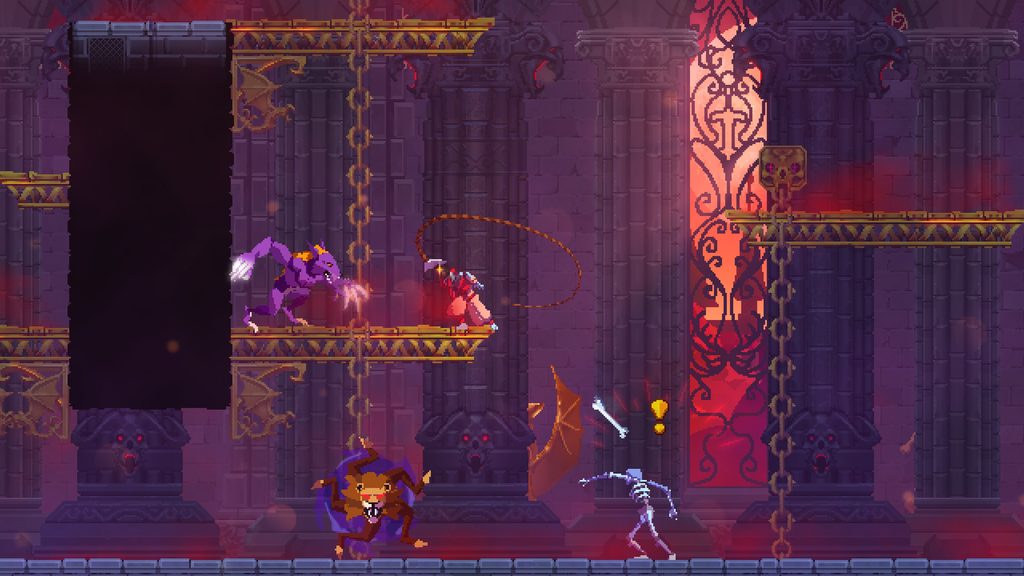 You won't be alone as Richter Belmont and Alucard will appear throughout your quest, guiding you onwards as you push through the candlelit corridors and providing you with strong weapons (sometimes willingly, sometimes not). No prizes for guessing what those weapons are! Wield the Vampire Killer, Throwing Axe & Holy Water and more iconic Castlevania weapons, all carefully translated into the fast-paced frantic combat of Dead Cells while retaining their classic style.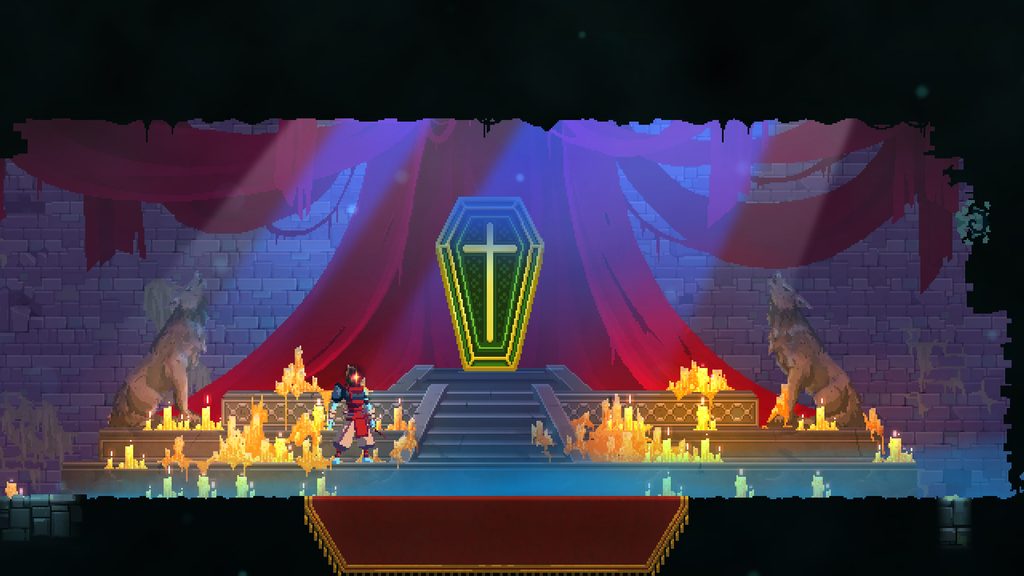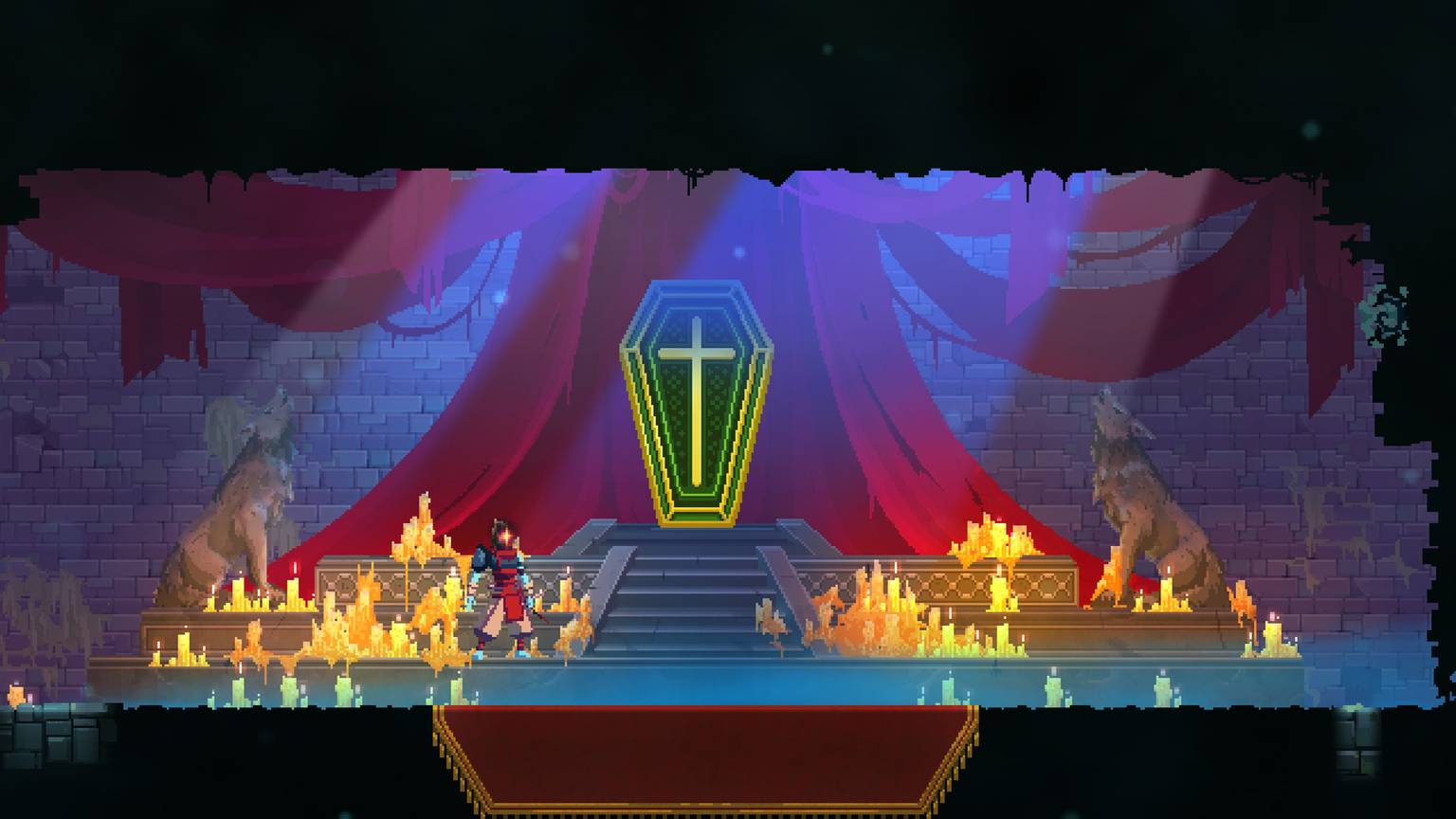 The unmistakable atmosphere of Dracula's Castle has been recreated in two new biomes. You'll find secret rooms, candlelit corridors, hordes of evil monsters and of course, chicken legs in the walls. Familiar faces and places from the series can be found throughout your journey but we want to leave some mystery so we'll leave those secret for now…
No game is complete without its soundtrack and with this DLC you'll gain access to an alternative in-game soundtrack of 51 of the original Castlevania tunes, that can be heard as you play through the entire game, not just the DLC. On top of this, we've taken the 12 most iconic tracks, such as Vampire Killer, Bloody Tears and Divine Bloodlines, and reimagined them in the Dead Cells style as a soundtrack for the DLC levels, while preserving the Castlevania ambiance of course.
So, how did we manage to convince Konami to let us recreate their hallowed piece of gaming history? Well, Benjamin Laulan, COO of Evil Empire, spills the beans:
"So I was actually in Kyoto in Japan for the BitSummit (an indie game festival) and to meet with various potential partners to do a physical edition of Dead Cells. As Konami are a publisher over there, they were naturally a part of our discussions.
Of course, as the Castlevania license is the origin of practically everything in Dead Cells, it seemed natural to try and get involved with them. During our meetings, I started thinking "Oh, if they publish us, it would be so cool if we could put in a bonus for the Japanese players in the form of Castlevania content, but I doubt that they'd allow it… ". At this point I was just imagining something small like an Alucard skin and the Vampire Killer whip!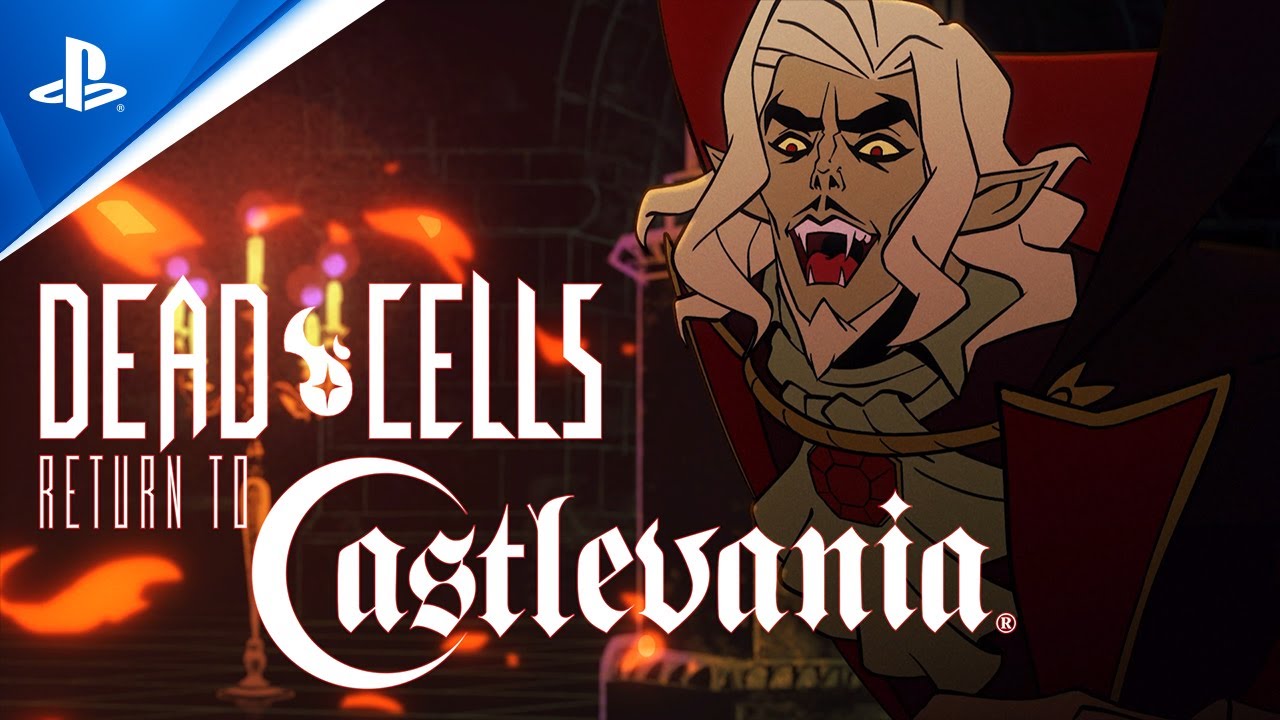 Then I started to realise that in fact, they were actually pretty big fans of Dead Cells, and that it was completely possible to add some Castlevania content, which had seemed impossible at first. Little by little I started to imagine something much more ambitious – if they're willing to let us use content from their iconic license, why not try to go further?
So it was from here that the idea was born to pitch them an entire DLC of Dead Cells, following the format of our previous DLCs with two biomes, a boss, new enemies, weapons, etc. Of course the original scope has since completely exploded along the way!
We got one of our artists (the talented Maxime Bonin) to quickly whip up some imaginations of what Dracula's Castle and the iconic Castlevania enemies would look like in the Dead Cells universe, which allowed us to get a pitch deck set up. From there we just needed one more meeting with Konami to present our ideas and boom, everyone was on board with the idea! So that's how Dead Cells: Return to Castlevania was born, sometimes all you have to do is ask!"
There you have it, the true story of how the DLC came to be.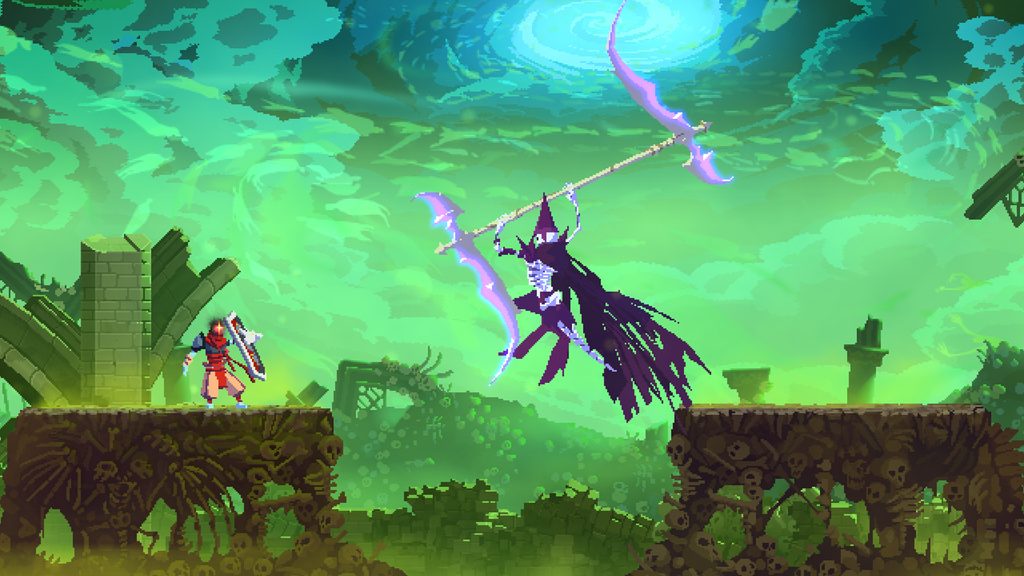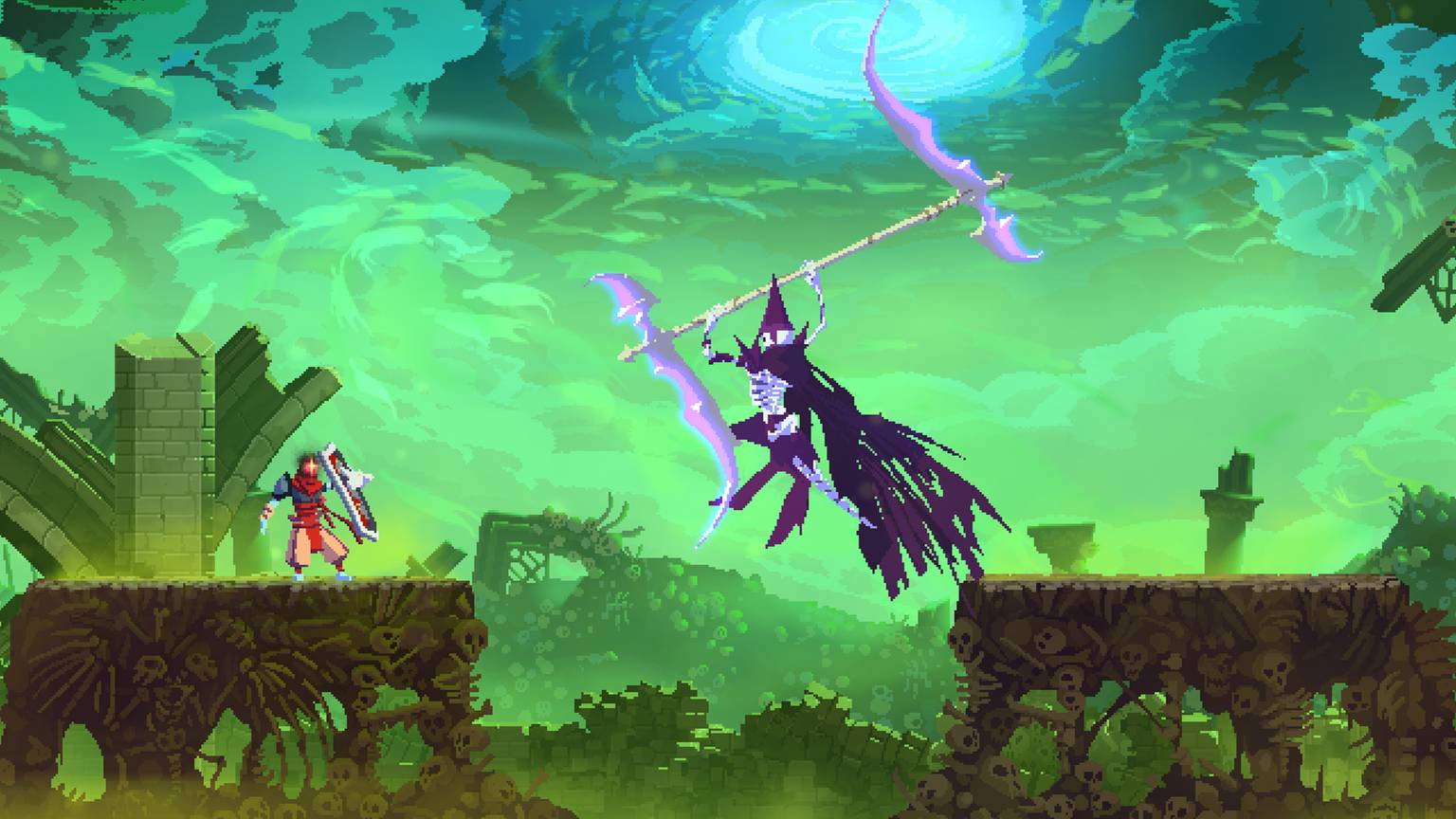 As you've probably guessed while reading this blog, we have loved absolutely every minute of crafting our very own love letter to one of the biggest, if not THE biggest, inspirations for Dead Cells and to bring the Castlevania series back to its 2D action roots. Castlevania played a huge role in creating Dead Cells (there's a literal Clock Tower and about 5 whips already in the game, it wasn't very subtle!), so it has been just a complete honour to work on this project.
So the DLC is coming out in Q1 2023 on PS4 and PS5 and we'll be releasing more information soon!
Dead Cells is available on PlayStation Plus Extra.