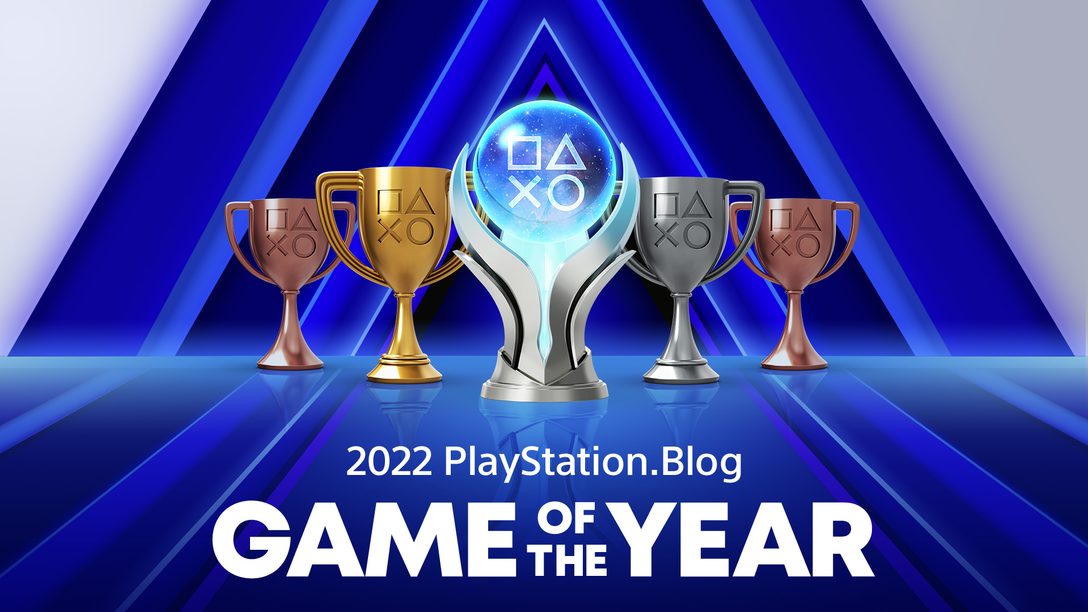 Vote for your favorite games of the past 12 months across 16 categories.
Voting for the PS Blog Game of the Year Awards 2022 is now open. These awards are driven entirely by players' choice, so cast your vote to nominate your favorite PlayStation games of the past year. All 16 categories recognise the best of PlayStation through 2022, celebrating great games, captivating new characters, fantastic soundtracks, graphical showcases, and much more.
As ever, there are a few rules for categories and their nominees:
Every category includes a write-in option in case there's a title absent that you think should be considered.
Due to the polls closure date, some titles aren't eligible for inclusion.
As with the majority of the other categories, Best Multiplayer Experience focuses on titles released in 2022 while Best Ongoing Game focuses on games that have seen significant new content or game-changing updates over this past year.
If a title won a Platinum in a category any previous year, it won't be eligible for inclusion in the same category this year. As such Marvel's Spider-Man 2 – which won last year's Most Anticipated Game – isn't included in the running for that category this year.
Polls are live now and close on Wednesday December 14 at 23:59pm PT, so scroll below and get clicking. We'll collect the results and announce the winners later this month.
Good luck to all the nominees!
2022 PlayStation Blog Best New Character
2022 PlayStation Blog Best Story
2022 PlayStation Blog PlayStation Best Graphical Showcase
2022 PlayStation Blog Best Art Direction
2022 PlayStation Blog Best Audio Design
2022 PlayStation Blog Soundtrack of the Year
2022 PlayStation Blog Best Accessibility Features
2022 PlayStation Blog Best Use of DualSense
2022 PlayStation Blog Best Multiplayer Experience
2022 PlayStation Blog Best Ongoing Game
2022 PlayStation Blog Best Sports Game
2022 PlayStation Blog Best Independent Game of the Year
2022 PlayStation Blog Best Re-Release
2022 PlayStation Blog PS4 Game of the Year
2022 PlayStation Blog PS5 Game of the Year
Most Anticipated PlayStation Game of 2023 and Beyond