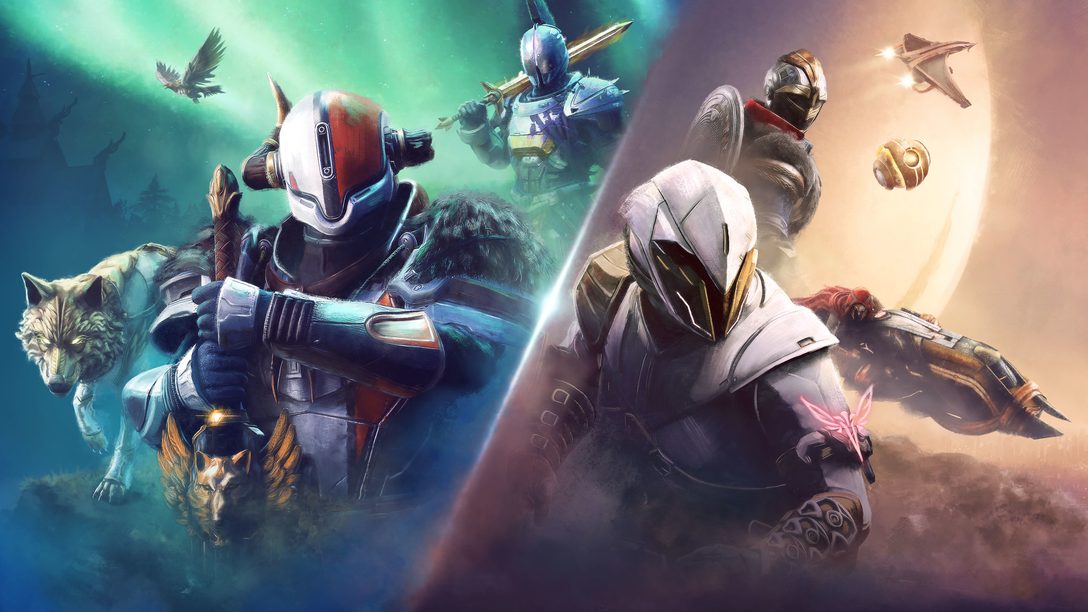 Bungie and Ubisoft detail the exciting task of crossing over elements of these iconic worlds to mark the launch of new armor content, available today.
This week, fans of two legendary games will enjoy the spoils of an amazing collaboration as Bungie and Ubisoft have joined forces to bring new content to both Destiny 2 and Assassin's Creed Valhalla; content inspired by each other's games and bridging the gap between these two fan-favorite universes.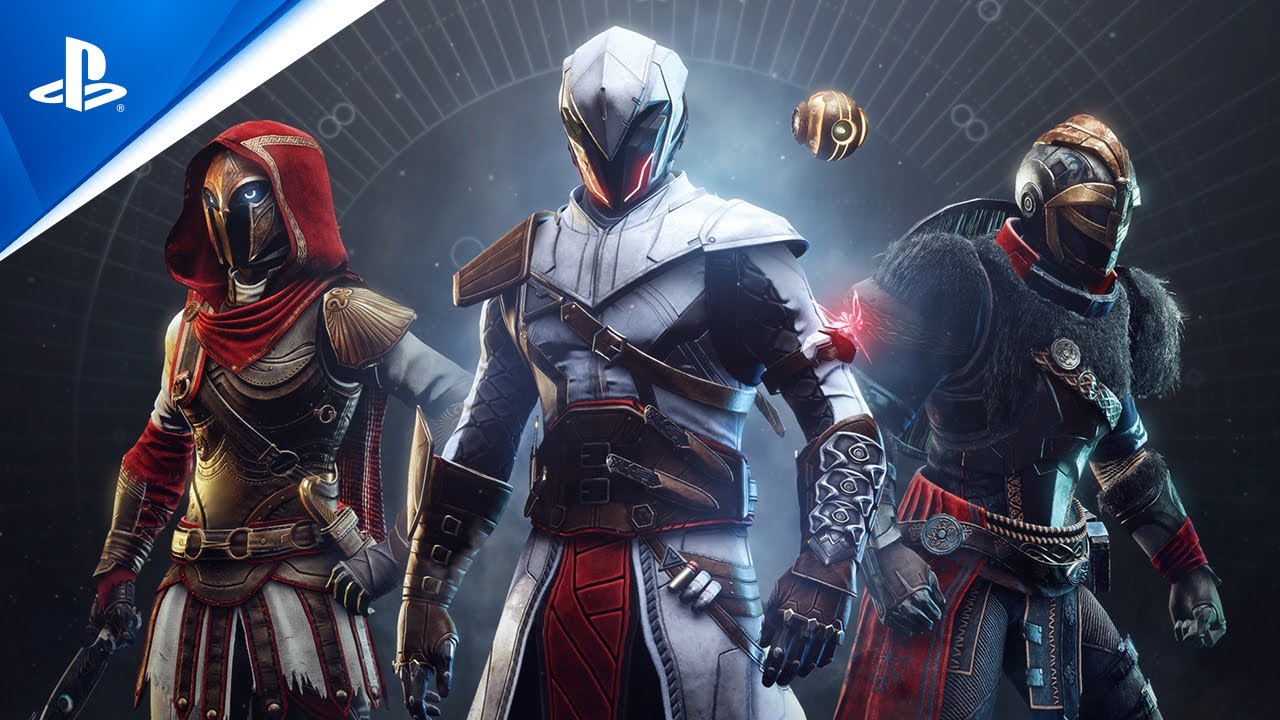 Coinciding with the launch of the new Season in Destiny 2, Season of the Seraph, Bungie is bringing a host of new content inspired by the Assassin's Creed universe into Destiny 2. Guardians will have the chance to don new armor ornaments and cosmetics inspired by Ubisoft's famed adventure franchise, including three new class-specific armor ornament sets: a Hunter ornament set inspired by Kassandra from Assassin's Creed Odyssey; a powerful-looking Titan set inspired by Assassin's Creed Valhalla's Eivor; and a mysterious Warlock set inspired by the iconic Altaïr from the original Assassin's Creed. In addition, Guardians will also be able to purchase a new ship, Sparrow, Ghost, and new finisher, all influenced by Assassin's Creed lore.
Today Assassin's Creed Valhalla will bring new content inspired by Destiny 2. A new character pack will feature two new armor sets featuring Destiny characters Lord Shaxx and Saint-14 and two Swords inspired by a pair of iconic Exotic Destiny weapons: the Gjallarhorn Rocket Launcher and the Thorn Hand Cannon. In addition, a new weapons pack includes four new weapons that have been designed with Destiny's subclasses in mind, including their own custom effects and gameplay perks.
Bringing history (and the future) to life
For the Bungie team, the opportunity to bring Assassin's Creed's world of historical action into the sci-fi fantasy universe of Destiny was a unique opportunity. That was especially true when it came to bringing a trio of iconic Assassin's Creed characters to life as Guardians.
"We had to consider how well each of the characters we chose would fit into the different Destiny Guardian classes," says Bungie's Ian McIntosh. "It was very easy to imagine Altaïr as a Warlock because his long robes perfectly fit the typical Warlock look in Destiny 2. We thought Eivor, being very tough and carrying a shield, would make a great Titan. And Kassandra works well as a Hunter because of a lot of similarities she has with that class—there's the lightweight leather and cloth garb as well as her stealthy fighting style."
"The Assassin's Creed character style, which I would describe as fantasy inspired by the fashion of the historical period in which each story takes place, has a lot of similarities to what you might see in Destiny 2," McIntosh continues. "Both games draw inspiration from the real world and then put their own unique twist on it. The one missing ingredient though, which you always see in Destiny 2, was the science fiction element. For these armor ornaments, we mixed in a few additional hard surface armor components that have that classic Destiny look to them. The best example is the addition of Guardian helmets, which replace the human faces.
"Of course we wanted to incorporate certain iconic design elements that help define each of the Destiny Guardian classes into these armor sets as well. For example, we gave the Kassandra Hunter armor a long cape, and we added a Warlock bond class item to the Altaïr set. To fit it into the Destiny lore a little better, we altered the design of the shield on the back of the Eivor Titan armor, so it looks more like a traditional Destiny Titan shield."
The team at Ubisoft had its own challenge: instead of taking Assassins into the future, they were taking Guardians into the past. Nowhere is that more apparent than with the new Gjallarhorn Sword that's found in the new Character Pack in Assassin's Creed Valhalla. The challenge here wasn't just to create a great-looking and functional weapon that Valhalla players would enjoy, it was to translate the famed Exotic Rocket Launcher from Destiny into an entirely new form—a great sword that was just as useful on the battlefield during raids in the 9th century as its projectile-firing counterpart was while taking down swarms of Hive or Vex.
"We did a few design iterations and explored how the Rocket Launcher could be translated in the Assassin's Creed world. Through the different designs, we asked ourselves how much of it can be a Sword and a Rocket Launcher while still preserving the wolf crest, barrel, and color palette since they need to be central in all the designs while still being functional. We were essentially making a gun-sword, so we paid attention to where the projectiles can logically come out off and still make sure that there's a good balance between the blade and the barrel of the Sword," says Ubisoft's JP Tan.
As the Ubisoft team put it, working on the Destiny character and weapons packs were labors of love. "We wanted to make sure that if we wanted to make this weapon, we would do it right. This is a love letter from us to those who enjoy the stories and experiences of these wonderful games," says Ubisoft's Ren Gomos.
Destiny 2's new Season, Season of the Seraph, is available now and will feature a new three-person matchmade activity called Heist Battlegrounds, as well as a new Exotic mission. In addition, the new Spire of the Watcher dungeon will launch in Destiny 2 on December 9.
Assassin's Creed Valhalla's latest title update is available now. In addition to the new Destiny content, the update includes two free new quests. The first, titled The Last Chapter, will bring an intimate closure to the saga of Eivor the Wolf-Kissed. The second quest features Roshan from Assassin's Creed Mirage, where you will see her in action with Eivor as they discover they share a common enemy.