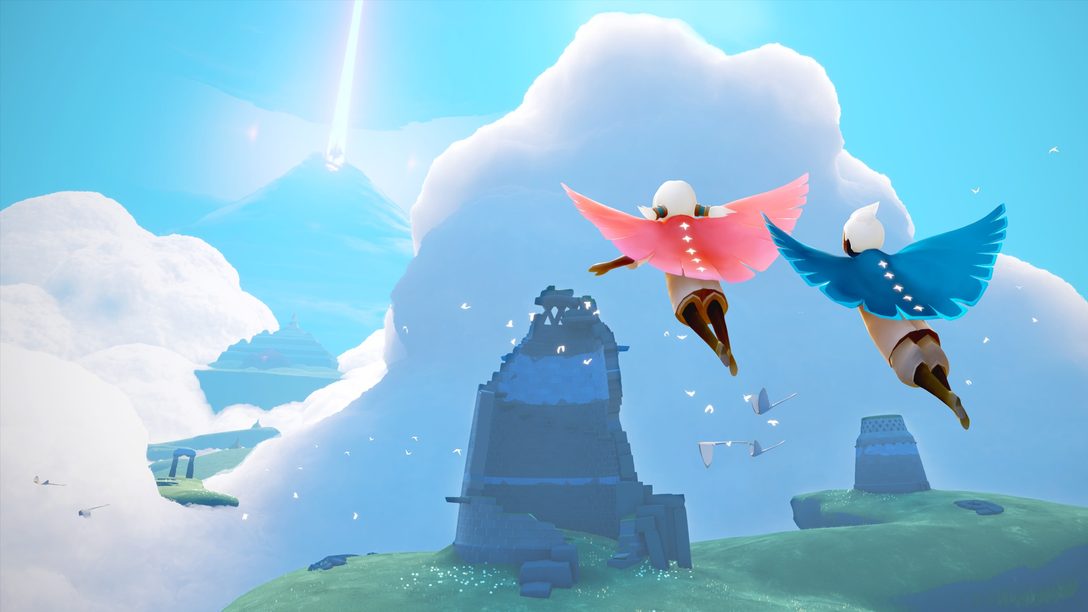 Learn about the inspiration behind this award-winning experience and its upcoming history-making concert.
PlayStation players, we've missed you! But now the skies are calling and your story is about to begin. We're thrilled to welcome you to Sky: Children of the Light on December 6 when the game officially launches on PlayStation!
Over 15 years ago, thatgamecompany forged a formative partnership with PlayStation. Our games fl0w, Flower, and Journey each experiment with how interactive gaming can communicate at an emotional level. We were humbled by Journey's Game of the Year recognition and the accolades these games received, but perhaps most resonant were the individual stories players sent us from all over the world sharing how our games had touched their lives. Those stories made us ask how we can all better experience compassion through play. It moved us to push farther and develop Sky, a spiritual successor to Journey that creates a place for people of all backgrounds to share emotional connection and meaningful moments with their loved ones.
We are so proud of the vibrant global community that has flourished in Sky, and our players constantly amaze and inspire us! One of our community members, SADist, made an animatic that captured the heart of what a Sky player sees and feels. We made the trailer above in turn based on that animatic, and we hope it faithfully recreates what we all—player and dev alike—have seen and felt in Sky.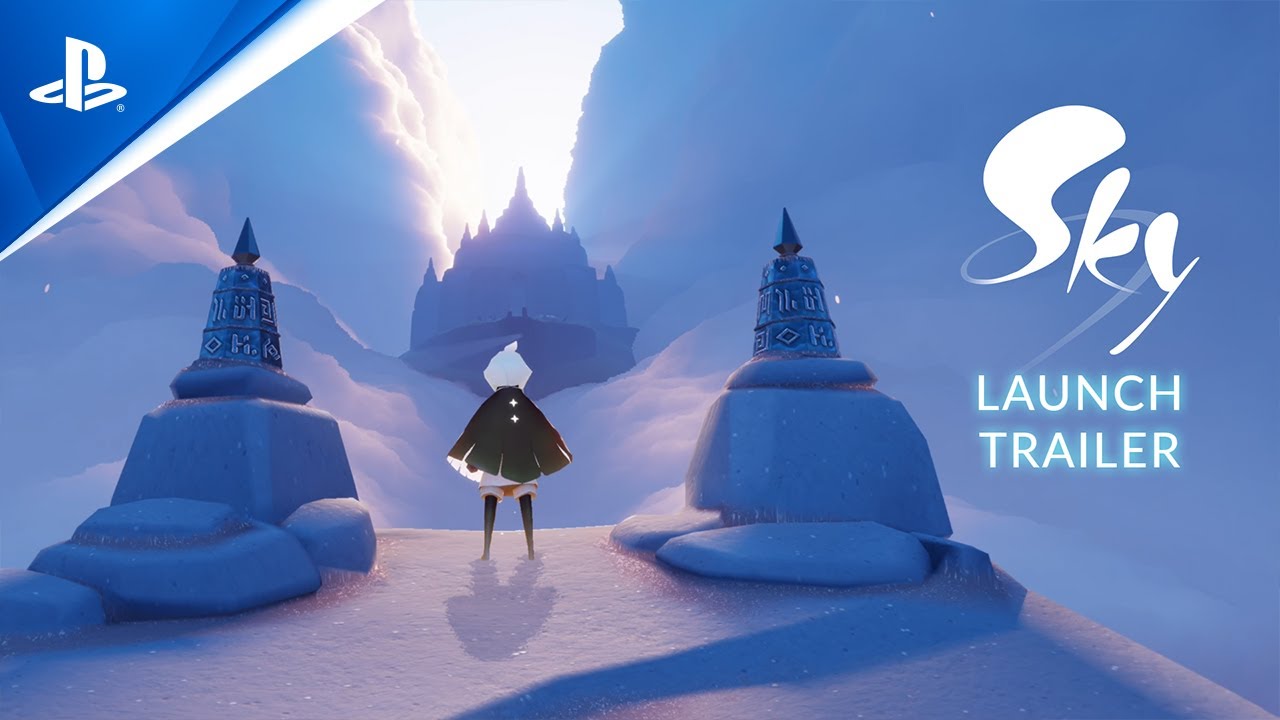 A touching social experience
Find your place in Sky through adventure, exploration, and the people you meet. Follow where birds beckon and bells ring, and seek peaceful scenery and intriguing surprises off the beaten path. Ascend through the clouds, play your own music, help out another traveler, or take the hand of a fellow Child of the Light who wants to show you their favorite shortcut.
A path rises to meet everyone who enters the world of Sky.
Embark on a musical voyage in the Season of AURORA Concert
Music is woven through Sky, guiding and accompanying players through light and dark. It's always been a vital part of the game, but now after 18 months of development and fine-tuning our proprietary game engine, we're getting ready to deliver a new way for music to take our players into something more intense and powerful than what's been done before in games:
On December 8 at 8:30 pm PT, we're premiering a concert in collaboration with Norwegian music artist AURORA! We're opening the world's largest performance venue for the occasion so that millions of players can take part in this musical voyage together, and we've saved a seat for everybody.
If you've played Sky before, you've heard AURORA's voice on our original soundtrack. She's also best known internationally for her hits "Runaway," "Cure for Me," "Running with the Wolves," and her ethereal vocals in Frozen II's "Into the Unknown."
Beginning on December 8, her music invites you to be transformed within Sky itself. Connect with the exuberant multitude of players from across the globe, and with AURORA as she performs songs including "Exhale Inhale," "Runaway," "Warrior," and more to transport you on a journey that goes far beyond any other concert experience in a game.
The concert experience isn't limited to the set list either—the venue also has plenty to do before and after the show. Learn songs with in-game instruments (all skill levels encouraged!), meet some friendly creatures offering to take you on a tour, and find a room with a serene sound bath where AURORA herself will guide you in restorative relaxation.
Everyone is welcome! No tickets, purchases, or even minimum game progress is needed.
And if you miss the premiere on the 8, don't worry—it will be available multiple times a day through January 2 2023!
Celebrate the PlayStation launch with exclusive Journey cosmetics
To commemorate this new launch, a specially themed Journey Pack will be offered for purchase for those joining us on PlayStation. Exclusive to PlayStation players, this bundle comes with a cape, hood, and mask, featuring carefully re-created designs that may be familiar if you've seen the wayfarers who once traversed desert sands. On a nostalgic note, the mask includes a unique ability: wearing it grants your Sky Child a Journey-inspired voice when you call!
A place where everyone is stronger together
When we first started our studio, we had little idea how much our efforts to push emotional boundaries in games would still reverberate today. We're so excited to bring our latest adventure to the platform where we began. First we were petals in the wind, then we were wayfarers gliding over sand dunes, and now we're soaring together through the clouds. We can't wait to see you in the skies on December 6!