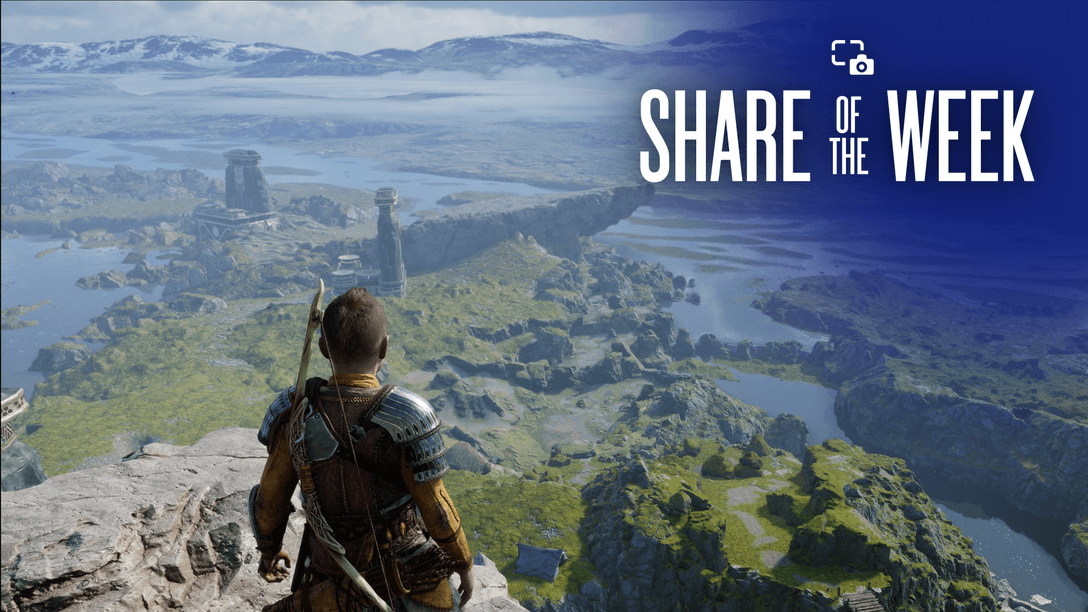 Gaze out upon the beauty of this week's shares.
Last week, we asked you to climb high and gaze down at stunning gaming vistas using #PSshare #PSBlog. Here are this week's highlights:
frejim_nica shares Atreus gazing down from a tall stone wall in God of War Ragnarök.
Cyb3r3ll4 shares Aloy lying in an old satellite, looking down across a foggy field in Horizon Forbidden West.
Gurararala shares a snowboarder making their way down a snowy landscape in Riders Republic.
hirockey5 shares a yellow-clad explorer looking down at a pink-purple city in Biomutant.
CaGamer_07 shares Ellie and Joel looking down into the valley at Jackson in The Last of Us Part I.
shimo_ps shares Francis standing on a ledge overlooking a cloudy full moon vista in The Artful Escape.
Search #PSshare #PSBlog on Twitter or Instagram to see more entries to this week's theme. Want to be featured in the next Share of the Week?
THEME: Space
SUBMIT BY: 11:59 PM PT on December 7, 2022
Next week, we're headed to the cold outer reaches of space. From celestial bodies to alien encounters, share views of space from the game of your choice using #PSshare #PSBlog for a chance to be featured.