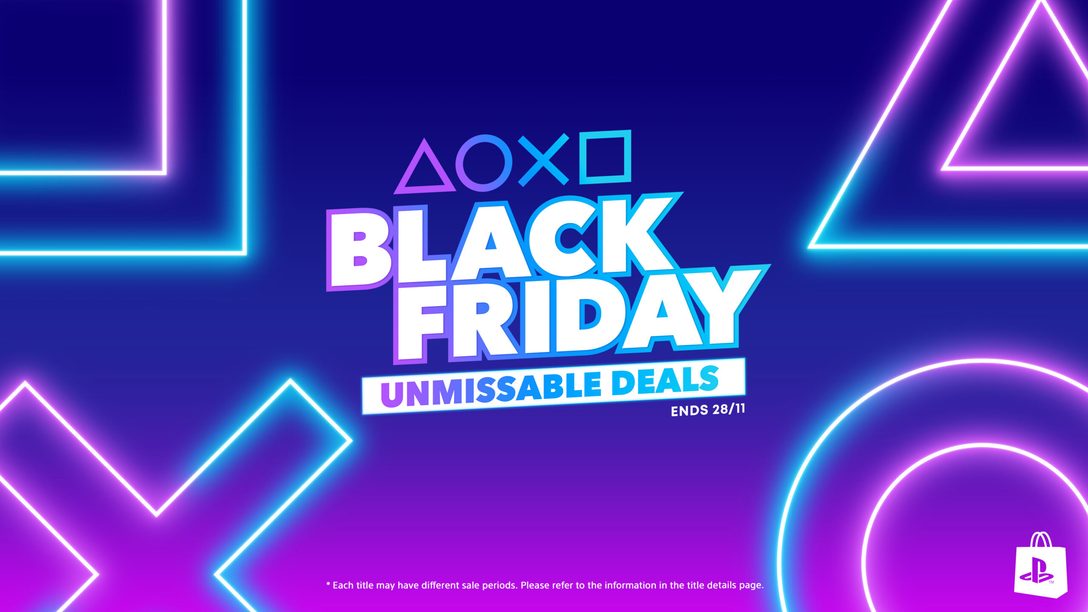 Huge savings across PlayStation Plus, PlayStation Store, PS5 DualSense wireless controllers, and more.
PlayStation's Black Friday Deals are live now*. With so many great deals and deep discounts rolling out across PlayStation Store, PlayStation Plus, and more, it's easy to get a little lost. Don't worry about missing out: we've got you covered. We've collected all the offers that are currently available below for you to browse through. Also make sure to bookmark this PlayStation Black Friday homepage to track every discount available.
PlayStation Plus
For the duration of Black Friday Deals, save 25% on any of the three PlayStation Plus 12 month membership plans**, whether that's PlayStation Plus Essential or Extra or Deluxe. Current PlayStation Plusmembers can save 25% when you upgrade your current plan to PlayStation Deluxe or Extra. Sign in to see your Black Friday deals.
With PlayStation Extra and Deluxe, you can discover hundreds of PS4 and PS5 titles, including acclaimed games like
Returnal, Final Fantasy VII Remake, Uncharted 4: A Thief's End, Rainbow Six Siege, Assassin's Creed Odyssey, The Elder Scrolls V: Skyrim and many more.
PS5 DualSense wireless controllers
There will be special offers for purchase of DualSense ™ Wireless Controllers, as well as selected PlayStation®5 (PS5™) and PlayStation®4 (PS4®) software. Offers are available at all PlayStation®Authorised Dealers and Sony Stores, while stocks last. Visit Black Friday Deals page to see all of available local deals in your market. Also, Make sure to check with your local participating retailer to find out your regional discount.
PlayStation Store
This is the big one. There are hundreds of games, add-ons and more included in PlayStation Store's Black Friday promotion. Below are just a few of the headliners for this year's offers:
EA Sports FIFA 23 Standard Edition PS5 & PS4 – 40% off***
NBA 2K23 PS5 Standard Edition – 50% off***
The Last of Us™ Part I PS5 – 29% off
Gran Turismo 7 Standard Edition PS5 – 43%
SD Gundam Battle Alliance PS4 & PS5 – 30% off
Horizon Forbidden West PS5 – 43%
Cyberpunk 2077 PS4 & PS5 – 50%
Saints Row: Platinum Edition PS4 & PS5 – 33% off
Hazelight Bundle PS4 & PS5 – 67%
Soul Hackers 2 PS4 & PS5 – 30%
But that's just the tip of the iceberg. There are many, many more deals to discover – head to PlayStation Store to find them!
*PlayStation Store Black Friday promotion runs from Friday November 18 at 00.00am (local time) until Monday. November 28 at 23.59pm (local time).
**Game library varies over time, region/country, and plan. PS Plus is subject to a recurring subscription fee taken automatically until cancellation. Terms apply: play.st/psplus-usageterms.
***No crossbuy.