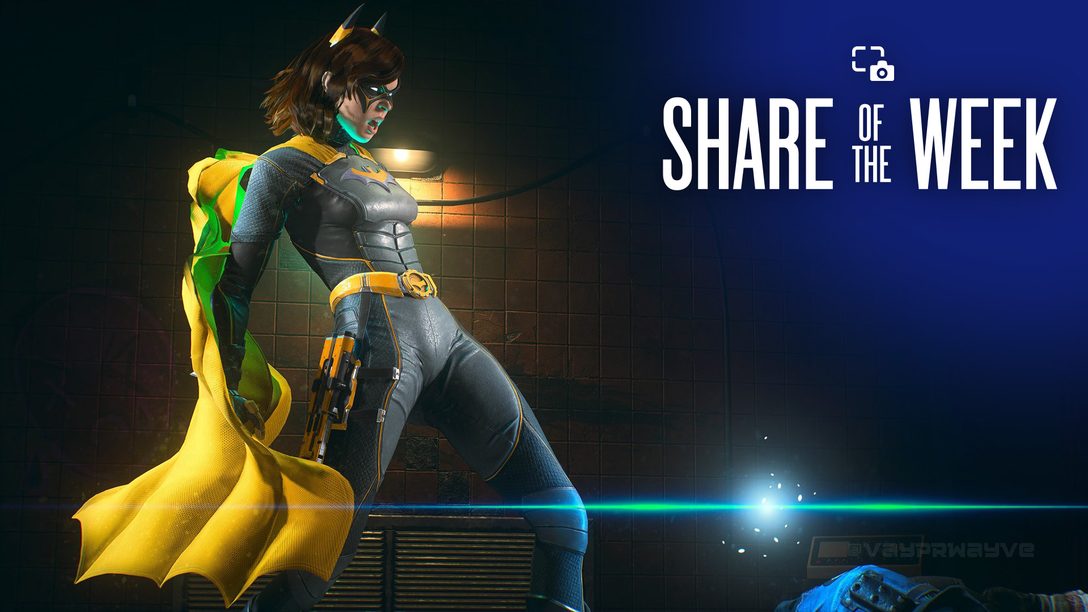 Let the Bat Fam photo slideshow commence.
Last week we put out the signal requesting photos of the Bat Fam from Gotham Knights. Players patrolling the city streets took up the call, and we're happy to share a selection of exciting and stylish photos featuring the caped and cowled crimefighters. Can you tell which playable hero was a clear favorite among Share of the Week entrants?
@SirEvanzTheDuke grapples impressive detail into this shot.
@JustinPhotoMode shares a photo that evokes the phrase "time flies".
@RWGamethology captures an action shot of Red Hood.
@SuperSaturnn captures a moody moment in Gotham.
@TheMarkPlumb shares a portrait of the ever-vigilant Bat Girl.
@VayprWayve shares a cool photo that showcases why Bat Girl is a clear Share of the Week fav
Search #PSshare #PSBlog on Twitter or Instagram to see more entries to this week's theme. Want to be featured in the next Share of the Week?
THEME: God of War Ragnarök
SUBMIT BY: Wednesday 9 AM PT on November 16
Next week we're off to the nine realms of God of War Ragnarök. Share moments from your adventure with Kratos and Atreus alongside #PSshare #PSBlog for a chance to be featured.