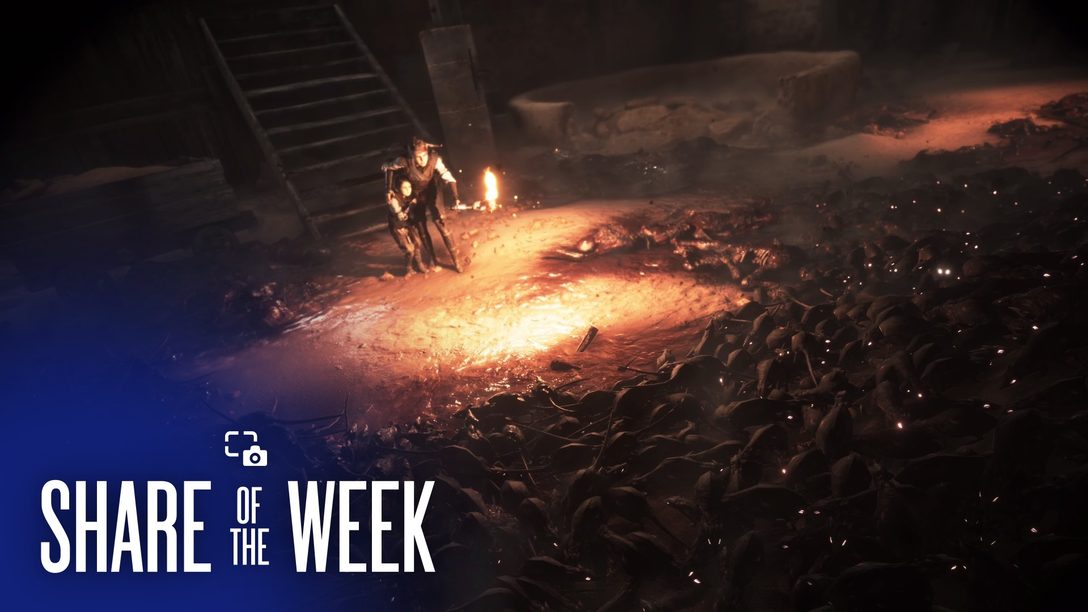 Amicia and Hugo stay in the spotlight and away from the deadly rats.
Last week, we asked you to share moments from A Plague Tale: Requiem using #PSshare #PSBlog. From rat-infested alleys to emotional portraits, here are this week's highlights:
call_me_xavii shares Amicia and Hugo holding out a burning torch to protect themselves from a massive swarm of deadly rats.
CaliOcelot shares an extremely close-up portrait of Amicia.
MdeavorVP shares two figures walking along a path of red poppies inside an ornate church.
kaytanaa shares Hugo's cursed hand with blackened veins reaching for Amicia's.
Yuric83 shares Amicia holding up a smiling Hugo in her arms.
raphxander_ shares a portrait of Hugo with his eyes watering, cursed black veins stretching across his face.
Search #PSshare #PSBlog on Twitter or Instagram to see more entries to this week's theme. Want to be featured in the next Share of the Week?
THEME: Haunted
SUBMIT BY: 11:59 PM PT on November 2, 2022
Next week, it's time to celebrate the spooky season! Share haunting or haunted moments from the game of your choice using #PSshare #PSBlog for a chance to be featured.