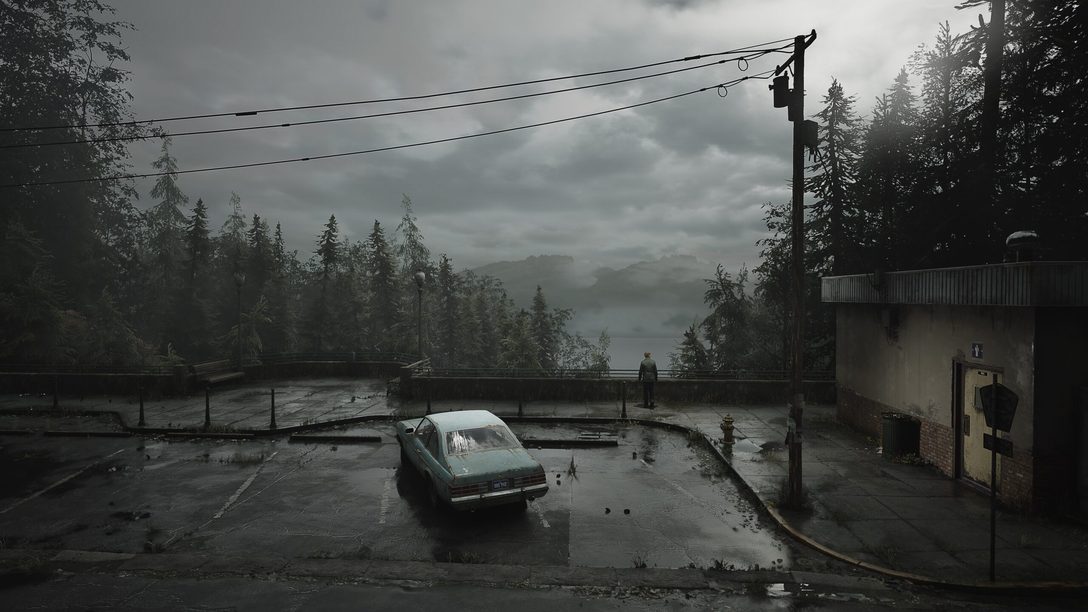 Konami and Bloober Team on how they're reimagining the horror classic for PS5.
Hello, I am Konami producer Motoi Okamoto. When it came to reviving Silent Hill, what we saw as most important was to do so together with those who love the series. Silent Hill had been, if you will, "silent" for many years. Yet, even during that silence, we had been receiving proposals for new entries and remakes. This is truly a franchise that is beloved by so many fans.
Bloober Team was one such team with the most passionate of proposals. They are a studio that truly loves and specializes in horror games. Together with creators who love Silent Hill, for fans who have a special place in their heart for Silent Hill, we have decided to remake Silent Hill 2. To explain more, I will hand it over to Mateusz Lenart, Creative Director & Lead Designer at Bloober Team.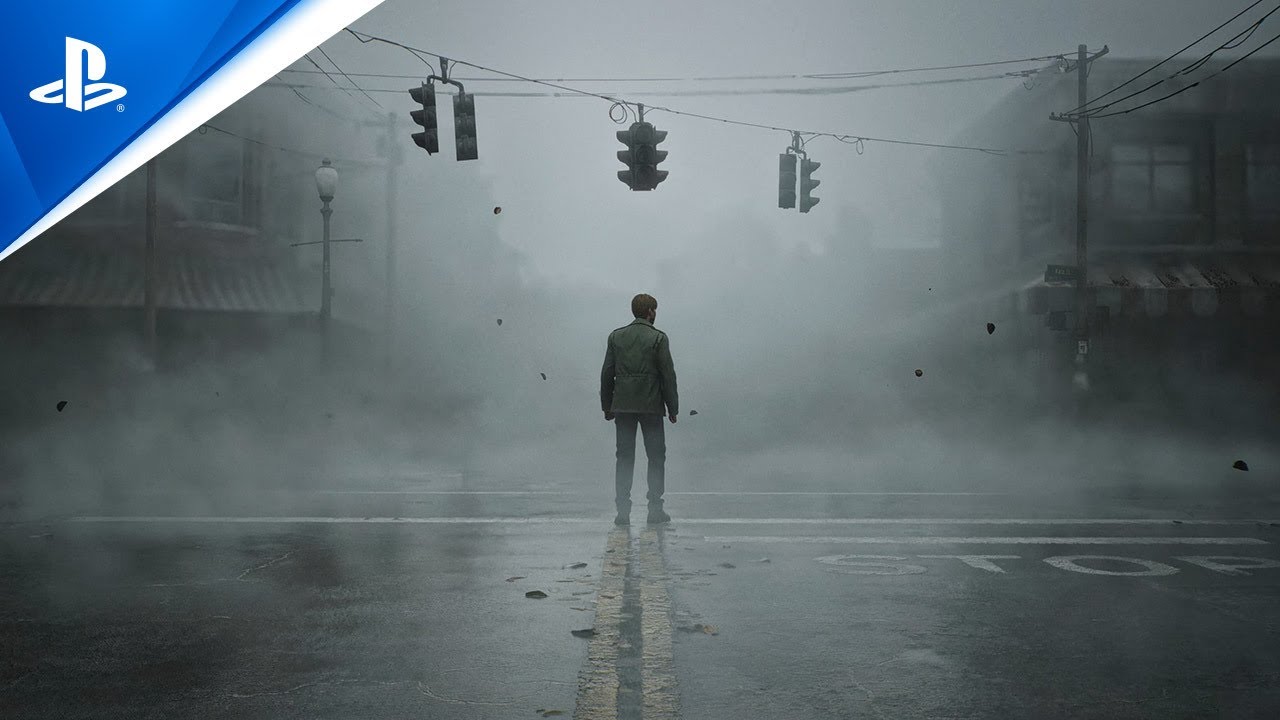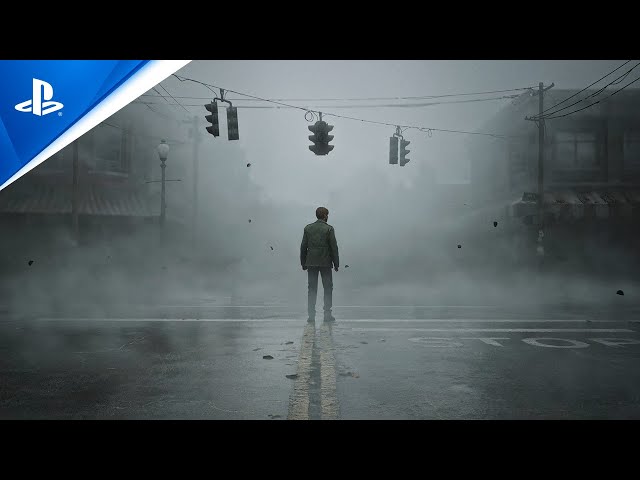 The classic returns anew
Silent Hill 2 is a beloved and timeless classic – it's almost a cliche to say it out loud, but it's just so true for many of the Bloober Team members. This is also the reason why we approach working on the remake with such great care and respect for the original game.
With that in mind, one of our primary goals is to preserve the atmosphere that made Silent Hill 2 so exceptional, while also modernizing many aspects of the game's overall gameplay. We are working closely with the original creators, including Akira Yamaoka and Masahiro Ito, to ensure we're keeping that unique Silent Hill feel intact.
One of the new elements that you could spot in the reveal trailer is the adoption of an over-the-shoulder camera. With that change we want to immerse players even deeper into the game, make them feel like they are a part of this unreal world, and deliver them a more visceral experience across the board.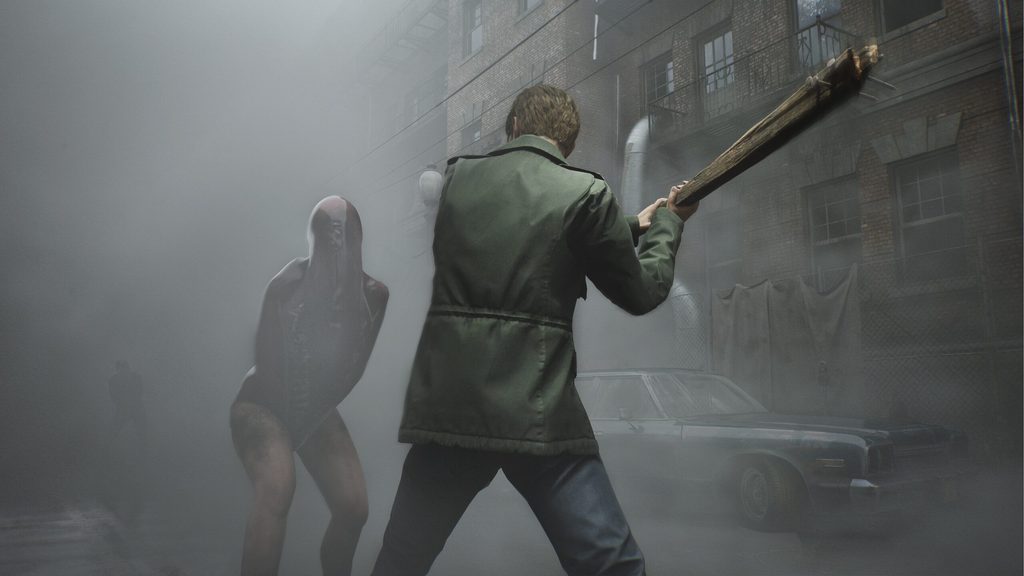 One change often brings another. With a new perspective, we're rebuilding the combat system and certain set-pieces, among other things. Now that you see basically what James can see, we could find new ways to keep the player on edge.
Twenty-one years have passed since the release of Silent Hill 2 for PlayStation 2 and the big leap in technology allows us to be even closer – at least in some aspects – to how Team Silent would have desired their game to be back in 2001. Thanks to state-of-the-art motion capture sessions, we can deliver the best facial expressions in the series' history and show a wide range of emotions even before a character speaks a single word.
Built with Unreal Engine 5
We are updating the Silent Hill 2 experience comprehensively. With the possibilities of the Unreal Engine 5, we're bringing the foggy, sinister town to life in ways that were impossible up to this point. The game will delight PlayStation 5 players visually, auditorily, and sensorily.
Some of the Unreal Engine 5 features that really shine are Lumen and Nanite. With them we're raising the graphics to new, highly-detailed and realistic levels, while turning the game's signature nerve-racking atmosphere to eleven.
Lumen is a fully dynamic global illumination solution that immediately reacts to scene and light changes. It means that the light interacts with the environment realistically, just like in the real world. The whole game environment is lit more naturally this way. The Nanite technology, on the other hand, is an amazing tool for level designers. With it, they can create incredibly detailed worlds and more realistic environments that look and feel almost lifelike.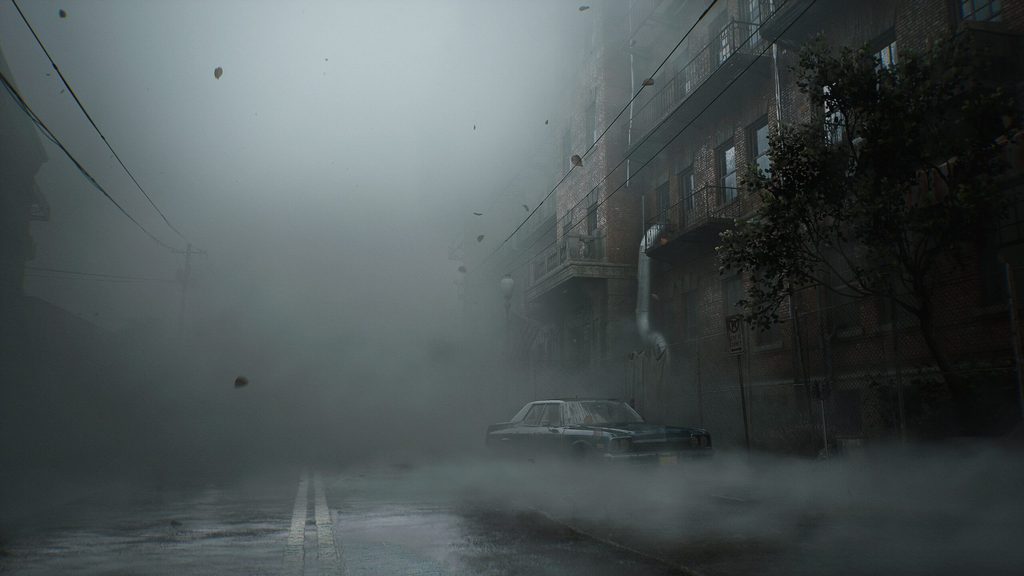 New PS5 features
It's not only graphics, though. A lot of Silent Hill's disturbing atmosphere comes from music and sound design. Thanks to PS5's 3D audio capabilities, players will be able to determine the exact direction where the sound is coming from. The WWise sound engine creates a realistic and believable soundscape that helps players feel like they are truly inside the game.
Of course, we are not forgetting about the DualSense controller. We've already shown with our previous title, The Medium, that we can get pretty creative when it comes to haptic feedback and adaptive triggers. We're bringing even more new ideas for Silent Hill 2, but let's keep a surprise for now.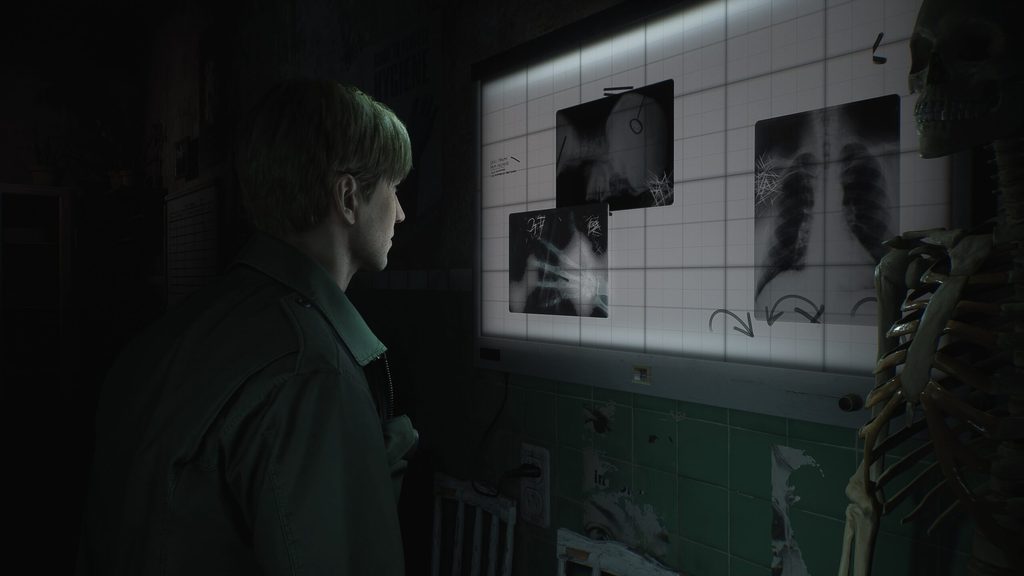 One last great improvement I want to mention is the SSD storage technology. The superfast data streaming means players won't see any loading screens as they seamlessly explore the entirety of the Silent Hill town.
Armed with these technologies, we hope to make Silent Hill 2 an even more harrowing and unforgettable experience for fans old and new. We're confident that we can do justice to this cult classic, and breathe a new life into its gameplay. The end result will be a Silent Hill game that looks and sounds better than anything that has come before it. While the development is not over yet, we already can't wait for fans to experience it.
---
A new chapter begins
The revival of the Silent Hill series does not end with Silent Hill 2. We have announced not just the remake of a past classic, but also multiple titles with all-new stories. The creation of new games is what truly brings the franchise back.
We will create new games for the series together with those who were a part of Silent Hill, but also with creators who love the franchise. We will expand our partnerships and broaden the world of Silent Hill together with teams that love the series from around the globe.
Above all, together with long-time Silent Hill fans and new fans-to-be, we will raise the Silent Hill series to new heights.