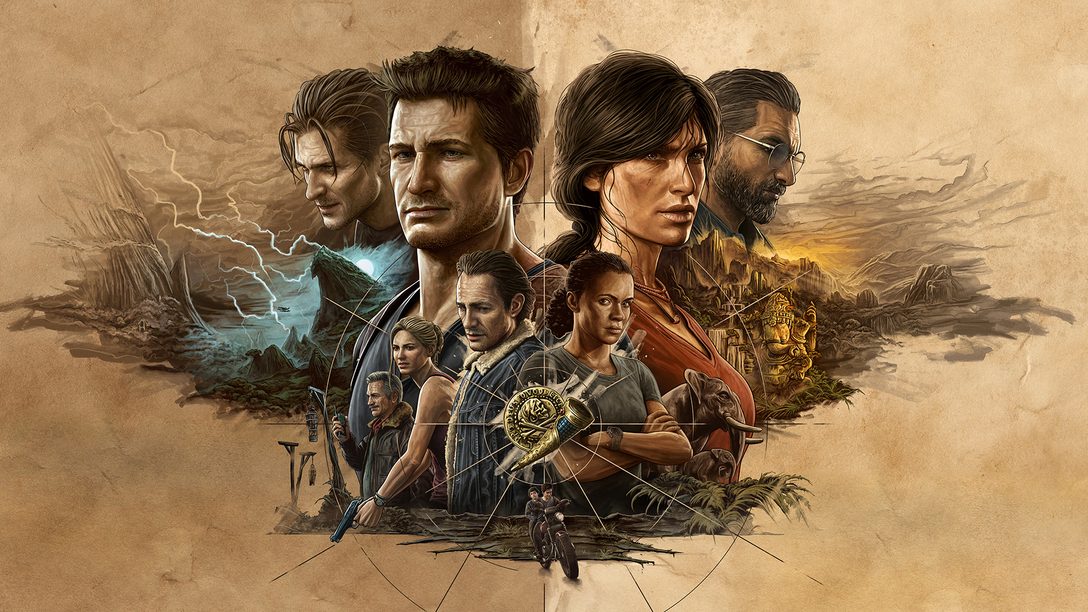 Naughty Dog reflects on the studio's first PC launch, and why it's such an important step forward for the studio.
The release of Uncharted: Legacy of Thieves Collection on PC is an important one for Naughty Dog, as it lets us celebrate our past and introduce a new, meaningful audience to the world of Nathan Drake and Chloe Frazer. But it also represents a pivotal moment for us, a chance to look ahead and expand the way we develop games, all while ensuring the level of quality our audience expects.
To achieve that, we partnered with Iron Galaxy Studios to bring two of the most emotional and thrilling Uncharted adventures to a new platform with PC-centric quality-of-life features. We're so thrilled new players can experience these two incredible stories, all in one great package. So with its launch, let's reflect a bit on why this release is so meaningful to Naughty Dog, and how we hope it will continue to showcase our commitment to delivering unforgettable games, now to more players than ever.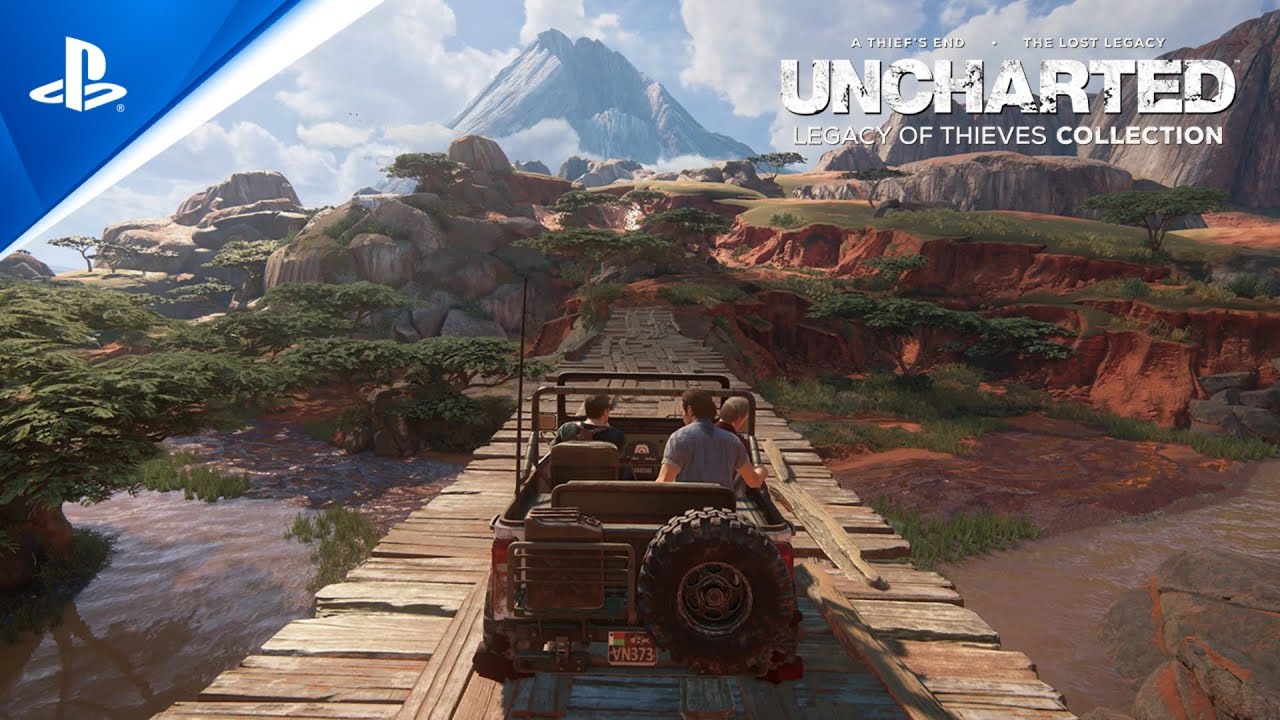 Bringing Uncharted to PC
While PlayStation 5 remains our primary platform, we saw the possibility of bringing our games to PC as a great chance to reach a new massive, worldwide audience. When considering what to debut on PC with, we looked through our catalog and decided the beautiful, globetrotting stories of the Uncharted series felt like a natural fit to introduce to players all around the world. Now, you may be wondering why we didn't start with the original Uncharted. We felt that, while Nathan Drake's first three adventures from the PlayStation 3 console still stand the test of time narratively, they would require a major overhaul visually to stand-up to modern PC releases and the expectations players may have.
The Uncharted franchise comprises standalone adventures that players new and old can jump into, and so while there's still incredible stories and character development in those first three games, we felt players could easily dive into Uncharted 4: A Thief's End and pick up Nathan, Elena, and Sully's stories. Especially with the introduction of new characters like Sam Drake, Rafe Adler, and Nadine Ross, A Thief's End offers so much to players regardless of their history getting into and out of trouble as Nathan Drake. And Uncharted: The Lost Legacy, which is also included in the collection, offers a new playable protagonist in Chloe Frazer. Fans who know the original trilogy will be delighted to see her return, but newcomers will have no trouble understanding her wonderful story by starting with the collection.
And so, these two games, both developed on more modern hardware, and also receiving a remaster for the PlayStation 5 console, felt like perfect candidates to introduce the franchise, and Naughty Dog, to modern PC players. We also wanted to ensure we were providing players with a worthy value, and so we bundled both experiences together, offering an overall suite of PC features and customization options to suit as many players as possible.
We also knew this PC release wasn't going to be a one-off. As you may already know, The Last of Us Part I is in development for PC following its successful launch on PlayStation 5, and with this being, ahem, Uncharted territory for us, we knew we have a lot to learn about bringing our games to PC. But we were also determined to bring our careful consideration for every aspect of our games to this new version. So for the Uncharted: Legacy of Thieves Collection, we deliberately partnered with Iron Galaxy because we saw in the studio not only a tremendous understanding of PC development we could learn from, but also a team that shared a love for our series as if it were their own. Iron Galaxy offered a partner we could trust would deliver a high-quality version of these two Uncharted games, and with whom we could work closely to better understand PC development while internally staying focused on current and future projects and bringing them to PC as well.
Lessons learned
The Uncharted series' PC debut is both thrilling and reflective, a chance for us to take the lessons learned about offering our games on a new platform, and the expectations and opportunities that go along with it. In learning so much through our partners at Iron Galaxy, we're able to look ahead to the future of Naughty Dog games on PC more excitedly than ever.
First and foremost, we learned, particularly through our partnership, what it takes to bring our own engine to parity to deliver on PC hardware. Uncharted 4 and Uncharted: The Lost Legacy are already beautiful games in their own right, and we wanted to maintain that quality in the PC release. But we still wanted to provide flexibility in fine-tuning an experience PC players expect, and so it was important for us to support more cinematic resolutions as well as specific PC graphical features. One of the biggest visual changes for Uncharted: Legacy of Thieves Collection is Ultra-Wide Monitor Support*, which allows you to experience the Uncharted series' breathtaking environments like Madagascar, the Western Ghats, and more like never before. But, with our cinematic cutscenes, we tested a host of graphical variations to see what worked best. Ultimately, we decided to actually add black bars to our cinematic scenes because, through all our iteration and testing, we determined that maintaining the original artistic intent and design of those bespoke scenes was paramount to the emotional experience.
The PC space is also one that offers users a ton of flexibility in hardware specs, controls, and more. As we've primarily only ever had to focus on considering one or two system specs in the past, this was simply eye-opening for us. Having primarily developed for console controllers, we had to learn about the preferences and flexibility keyboard and mouse controls offer, and we found that we had to re-evaluate certain game mechanics to fit the new input methods. For example, Uncharted: The Lost Legacy features a tense lock-picking minigame that utilizes a controller's analog stick and haptic feedback to help players unlock them. But without those features inherently on keyboard and mouse, we had to rethink the application of that mechanic.
We also needed to account for the variability of PC hardware as it pertains to data loading, and so we reworked our engine to add a "safety valve" of sorts to ensure a smooth gameplay experience across various PC specs. This isn't something we've had to worry about since the Jak and Daxter days, when we added an animation of Jak stumbling if data was loading in too slowly.
Learning all of this through our partnership with Iron Galaxy Studios only helps to bolster Naughty Dog's understanding of PC development, and allow us to deliver the quality you expect in our future releases. We're excited to be offering The Last of Us Part I on PC in the future, and know that, moving forward, adding PC development to the way we develop games, which in no way undermines the importance of PlayStation 5 as our primary platform, will continue to benefit our team in the long run. As Naughty Dog has come to better understand hybrid and work-from-home development over the last few years, PC development offers our team flexibility in how, when, and where our games are created. Much like players can enjoy Uncharted: Legacy of Thieves Collection on PC from a variety of PC builds, our developers can work on PC iterations on various pieces of hardware from home or in the office.
Uncharted: Legacy of Thieves Collection's PC release is a transformative pivot point for Naughty Dog. We not only have another chance to celebrate our beloved franchise but also introduce it to so many new players. In doing so, we set the stage for Naughty Dog to deliver high-quality games on PlayStation 5, with the option of a PC release as well, with an understanding of how to cater to the different needs of both audiences now and in the future.
Uncharted: Legacy of Thieves Collection has created a tremendous foundation of technology and learnings that will only benefit our future development. We're grateful to our partners at Iron Galaxy Studios, and to our fans new and old, as we reach this important milestone for Naughty Dog.
*Compatible PC and display device required.