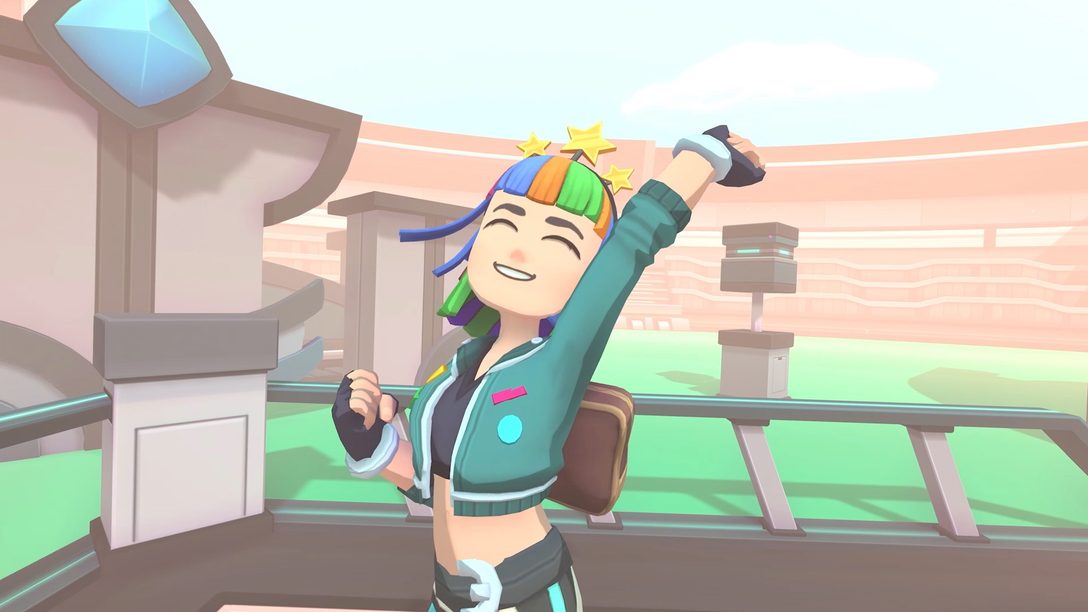 Prepare for version 1.0, launching on PS5 next week.
Temtem is launching next month, at last! Whether you're a first-time Tamer or experienced adventurer, the world of Temtem is huge and there's lots to learn and master. Since we know the game like the back of our hands, we're here to provide some guidance to help you become the ultimate Temtem Tamer.
Learn the basics of combat, and don't expect to always win
Combat in the Archipelago is challenging, so training a variety of Tems is absolutely necessary. Learning about Temtem types and their matchups is a must, and remember that combat has no RNG factor, so it's only you, your Tems, and your knowledge that will earn you a victory.
Just some of the factors you'll need to keep an eye out for in battle are what Status Conditions are in effect, what Gears the other Tems carry, and whether you have enough Stamina to attack. Don't be afraid to switch your Tems in combat, and check your Battle Log if you really want to become the ultimate Trainer.
Enjoy the company
Playing Temtem solo is great, but did you know the entire Temtem campaign can be played in cooperative mode? Communicate with other players with chat and emotes, and use the Friend list to trade, inspect, spectate… Co-op with Tamers around you, or check to see if any Club catches your eye—and if you and your Club are up to the task, you might get to control a Dojo through the lucrative Dojo Wars. Did we mention Temtem has cross-play? Play with anyone on any platform from the comfort of your PS5.
Explore the entire Archipelago
Venture off the beaten path. Many quests with juicy rewards and fun lore lie outside the main story, and some Kudos—Temtem's take on achievements—will require you to have visited all locations. Once you reach Arbury, you'll be able to unlock a Mount to make getting around much easier. Temtem has a lot of secrets and hidden Easter eggs scattered all over the world, so keep your eyes peeled as you explore.
Careful about Lumas
Lumas are the ultimate goal for many Tamers: sparkly, differently colored versions of Tems, with a minimum of three perfect stats. They're also fairly rare, but there are some smart strategies to help:
You can obtain Radars in Tamer's Paradise, the endgame island. Radars give you 300 encounters with one Temtem species, with bonuses to their SVs and Luma chances as you progress. There's also the Saipark on Deniz Island, which will feature two different Tems each week with better stats or Luma chances. You could also use the very valuable Luma fertility from any of your Lumas to create eggs with better chances. Lastly, if you can overcome the challenge, the Lair in Tamer's Paradise will let you obtain eggs from the Temtem of your choice with significantly increased Luma odds. Whichever approach you choose, keep in mind it's all a matter of luck, so go easy on yourself.
Find a playstyle that suits you
If you decide to wander into the world of Tamer vs. Tamer combat, Temtem offers lots of options. You can duel your besties to a friendly battle anytime, or test the waters against other players on the ranked ladder (doing placement matches will give you an idea of how you fare against everyone else). You can join weekly tournaments to prove your mastery, and if you're in a Club, the weekly Dojo Wars are where the best Clubs clash and prove their competitive savvy.
Express yourself
Temtem offers endless possibilities for personalization so you can express yourself to your fellow players, including choosing your body type, walking animation, pronouns, and clothing options (most of which can be dyed more than once). There's cool Sprays to show off your favorite Temtem or vibe, Temcard Seals make sure your Tems come out to the battle in style, and Battle Outro animations that make winning an even sweeter feat. You might want to complete the Housing quest to obtain your very own home in Atoll Row, which you can decorate in and out.
Attempt hardcore content
The end of the main story is just the beginning. A handful of features await you, from repeatable, challenging activities like Dojo and Archtamers rematches, to Co-op friendly endeavors like the Mythical Lairs and the Digital Lair. Tamer's Paradise, the last island on the Archipelago, is home to a handful of new modes that will put your skills and brains to the test.
Temtem is leaving Early Access and officially launching on PS5 on September 6, and we hope to see all of you there. To our long-time supporters, thank you for everything; and to our new players, hello, welcome!