With multiple Yakuza titles coming to PlayStation Plus, it's time to look back at the exciting tales of Kamurocho.
Sega's Yakuza is one of the most distinct and charming story-driven action-adventure franchises out there. The series is unassuming at first, mostly seeming like a straightforward action-crime drama. However, each game betrays this first impression, weaving a masterful blend of beat 'em up combat, intriguing stories full of twists, memorable characters, absurdist humor, and a living world to explore.
Yakuza comes from the mind of Toshihiro Nagoshi, who wanted to create a game telling a story based on Japanese crime syndicates. While the project struggled to be greenlit due to a perceived limited appeal, it eventually got a 2005 release on the PlayStation 2 with its debut entry.
While the series has long garnered a cult following, it achieved Western success in 2017 with Yakuza 0, an inviting new prequel set at the beginning of the series' timeline. Years later, thanks to continued localization from Sega, the help of memes, and the love of its established cult audience, Yakuza has earned popularity and become one of Sega's most successful IPs.
With multiple games in the series coming to PlayStation Plus*, now is the best time to become a Yakuza fan. Join us as we highlight each game and how it evolved the series.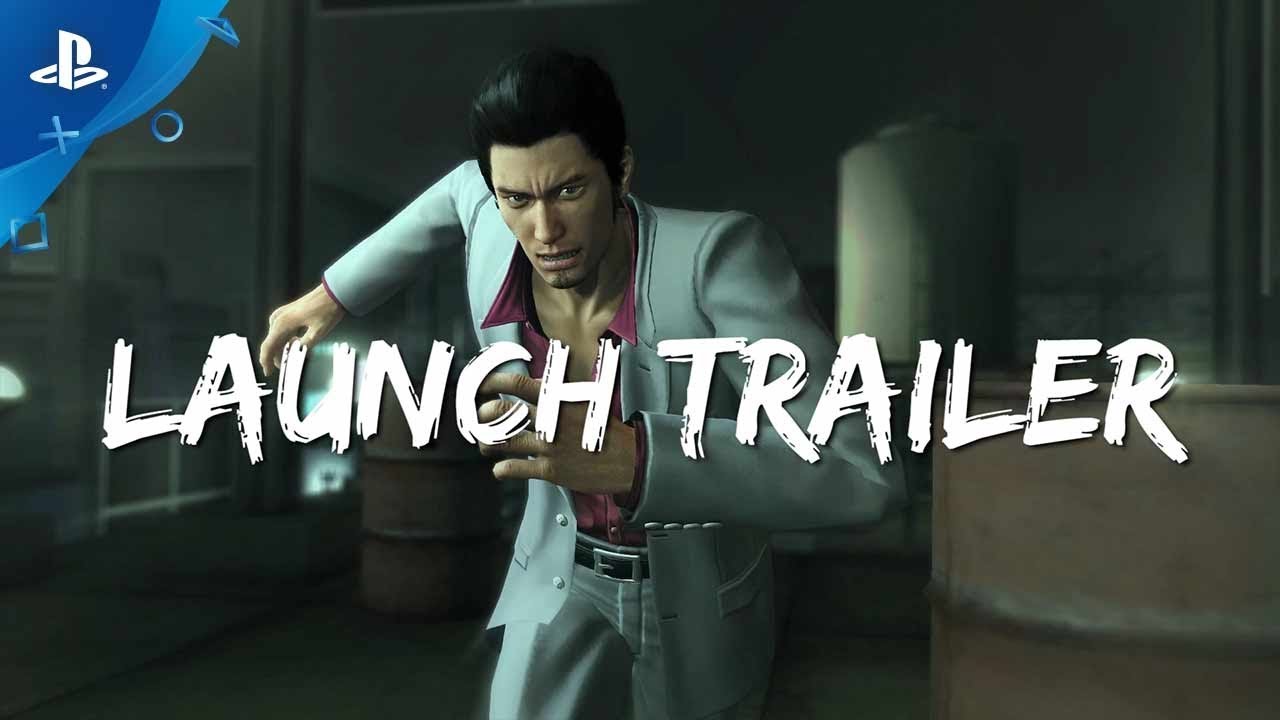 Yakuza
Yakuza | U.S. Release: 2006 | PlayStation 2
Yakuza Kiwami | U.S. Release: 2016 | PlayStation 4
Yakuza debuted on the PlayStation 2 and introduced us to the longest-running protagonist of the series, Kazuma Kiryu, a yakuza lieutenant that makes it his mission to protect an orphan targeted by a criminal organization called the Tojo Clan. The story that unfolds is gripping, emotional, and exciting, setting the stage for the franchise's decades-spanning crime saga.
As expected, the first game laid the early groundwork for what makes the series's gameplay so memorable and iconic now. It takes place in a fictionalized version of Tokyo's Kabukicho district, known in-game as Kamurocho. At the time, critics praised Yakuza for its authentic depiction of Japanese culture within its setting. While Kamurocho is a relatively small space to explore, it's densely packed with side quests and activities that offer experience points upon completion, tying into the game's role-playing mechanics. Everything in the world feeds into the growth of Kazuma Kiryu, allowing you to unlock more perks for the hero.
Yakuza marked an exciting beginning for the then-fledgling series, undoubtedly leaving a mark on those fortunate to play it. The game left enough of a lasting legacy to receive a full-fledged PS4 remake called Yakuza Kiwami in 2016. It not only modernized the visuals and added more story but fixed the original's clunkier combat system, bringing it more in line with that of Yakuza 0 (more on that game later).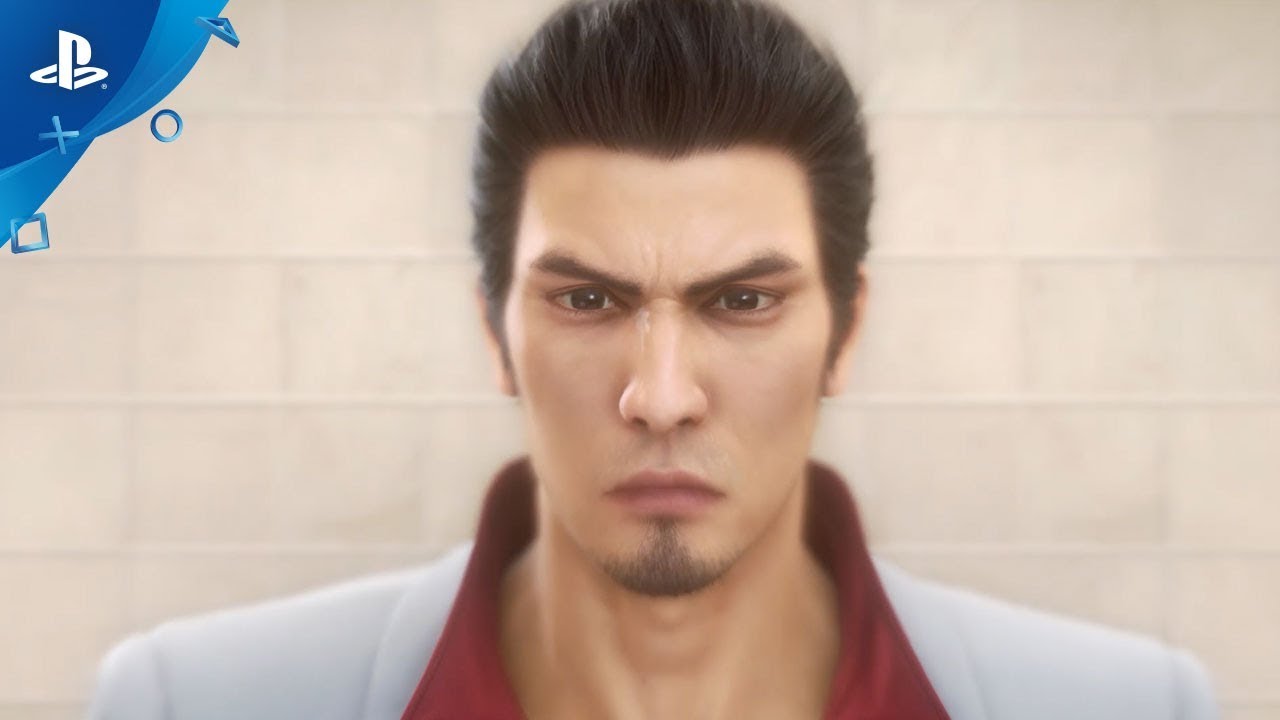 Yakuza 2
Yakuza 2 | U.S. Release: 2008 | PlayStation 2
Yakuza Kiwami 2 | U.S. Release: 2018 | PlayStation 4
After two years, the Yakuza series would return exclusively to PlayStation 2 with Yakuza 2. The sequel sought to address its predecessor's negative qualities while advancing the well-received parts. There are higher stakes in the story with a yakuza clan war on the horizon and two cities to explore. Plus, the combat was enhanced further.
Kazuma Kiryu returns as the protagonist and has some new tricks up his sleeve. Brawling is the star of the show here, with greater combat depth compared to the first. Fights are more engaging, thanks to AI partners, NPCs sharing weapons, more combo variety, off-the-ground grabs, and more powerful attacks.
Like its predecessor, Yakuza 2 also received a remake in the form of Yakuza Kiwami 2 in 2018. It both adds and removes story content from Yakuza 2, completely changes Kiryu's moveset, and is built from the ground up in the series' modern Dragon Engine. These changes garnered mixed reception from fans, but the game is still well regarded overall.
Yakuza 3
Yakuza 3 | U.S. Release: 2010 | PlayStation 3
Yakuza 3 Remastered | U.S. Release: 2020 | PlayStation 4
Yakuza 3 expectedly received a significant visual upgrade, not only due to the more powerful PS3 hardware it released on but because of Cyberware head and face scanning. Along with debuting as the most graphically impressive game in the series to date, it also cemented the sandbox structure that the series utilizes to this day.
Other new features such as seamless in-game transitions into battles, the hilarious photography-focused Revelations side-activities, and a first-person view mode made this "next-gen" experience feel fresh. Yakuza 3 also marked the first time DLC was made available, making an already feature-rich game even bigger.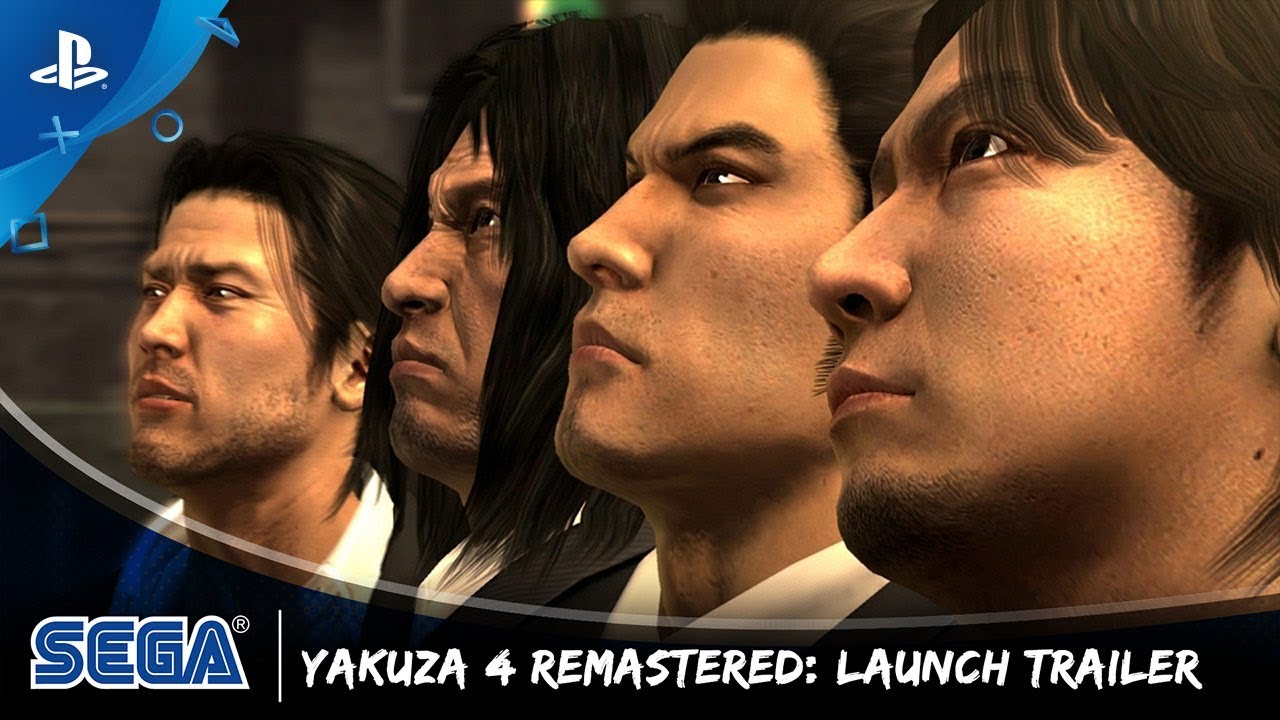 Yakuza 4
Yakuza 4 | U.S. Release: 2011 | PlayStation 3
Yakuza 4 Remastered | U.S. Release: 2019 | PlayStation 4
Yakuza 4 introduced yet another shake-up to the formula. For the first time, you could now take control of an ensemble cast of characters to explore Kamurocho. These four characters—Masayoshi Tanimura, Shun Akiyama, Taiga Saejima, and Kazuma Kiryu—can traverse this newly expanded neighborhood, including rooftops and underground areas, all while embarking on separate quests that form a single complex narrative. Each character plays differently with their own unique combat styles and objectives to accomplish. And as it would become a series tradition, Yakuza 4 also gave its cast special karaoke and dating minigames.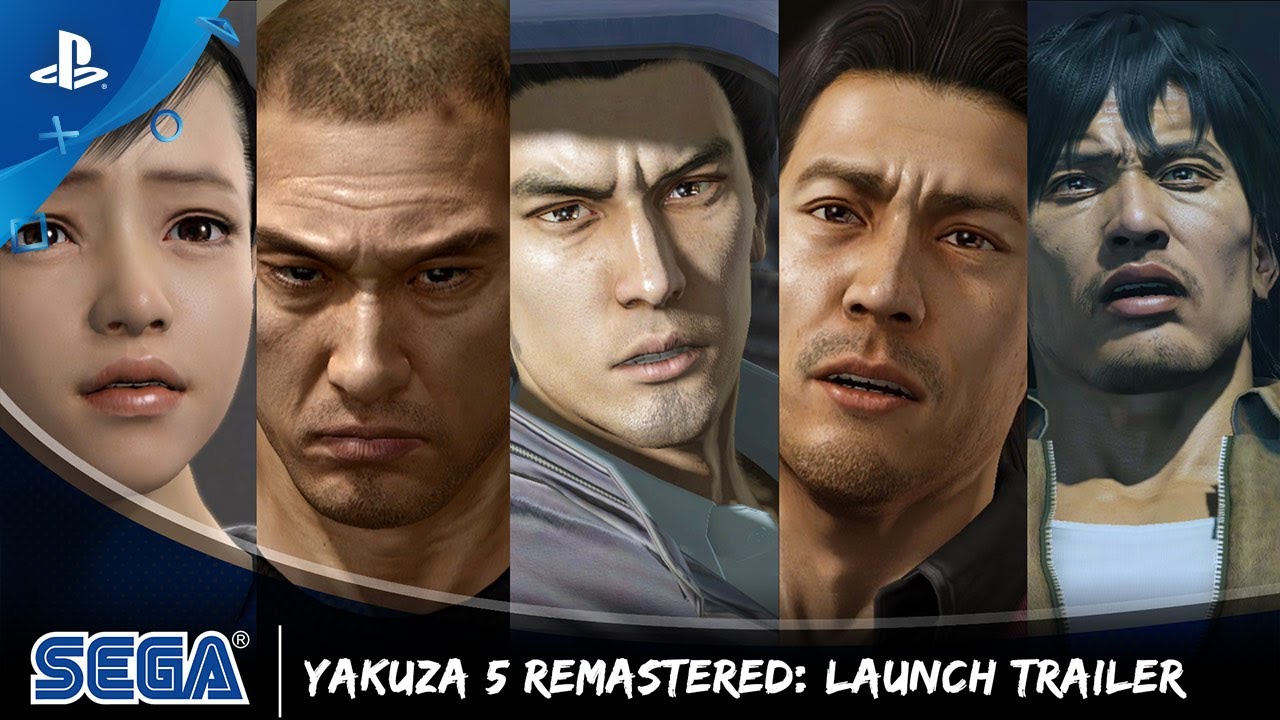 Yakuza 5
Yakuza 5 | U.S. Release: 2015 | PlayStation 3
Yakuza 5 Remastered | U.S. Release: 2020 | PlayStation 4
Yakuza 5 continued the multi-character tradition by adding a fifth face to the game. It's also the first in the series to adopt an entirely new graphics engine, giving it the internal nickname "New Yakuza." No longer limited to Tokyo, five new cities could also be explored, including Osaka, Nagoya, Fukuoka, and Sapporo. Arcade classics like Virtua Fighter 2 and Taiko no Tasujin were also added to the arcade, along with a host of upgrades to the core combat system.
And for those of you familiar with the Baka Mitai or "Dame dane" memes, Yakuza 5 is the source!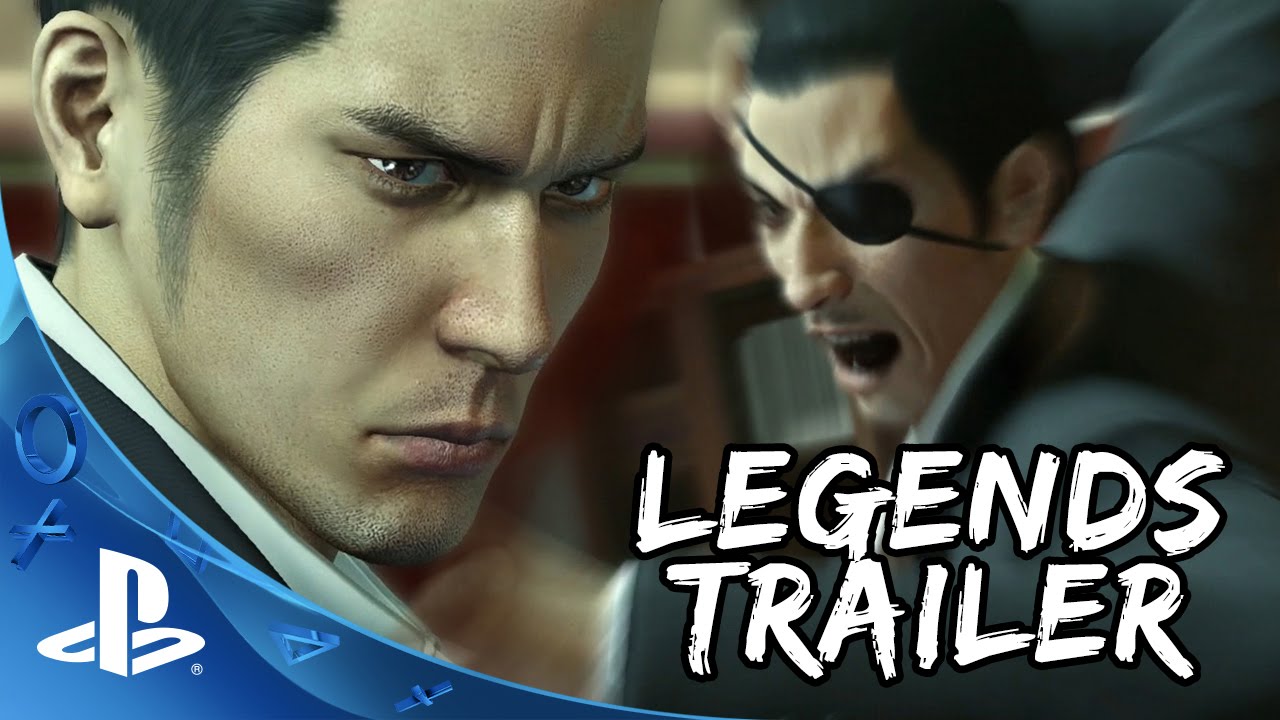 Yakuza 0
U.S. Release: 2017 | PlayStation 4
If you ever asked a Yakuza fan for a recommended starting point in the franchise, they likely said Yakuza 0. This game was intended as an entry point for all-new fans to jump into the series. Going by the franchise's steep rise in popularity upon release in 2017, their plan clearly worked.
Yakuza 0 is a prequel set during Japan's economic boom of the 1980s and marks a new beginning that brings the story back to the basics. You control the stoic and dependable Kazuma Kiryu and his always unpredictable counterpart, Goro Majima, who are both caught up in a conflict between rival factions to seize a patch of land known as the "Empty Lot."
The most raved about innovation that comes from Yakuza 0 is the revamped combat system. Now Kiryu and Majima have multiple attack styles they can switch between on the fly. This creative and free-flowing battle system captured the hearts of fans and newcomers alike.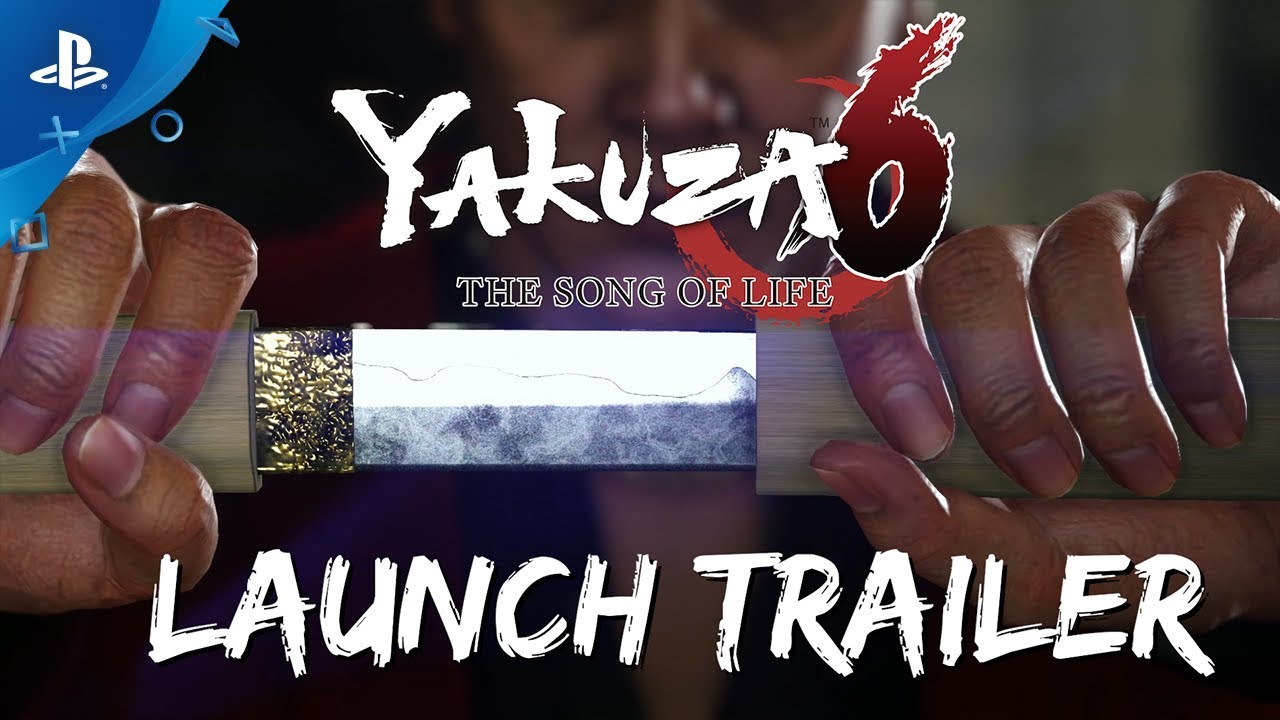 Yakuza 6: The Song of Life
U.S. Release: 2018 | PlayStation 4
Yakuza 6 brought yet another major visual upgrade to the franchise. While its recent entries at the time, Yakuza 0 and Kiwami, launched on modern hardware, both were games tethered to previous generation engines. As the first game built from the ground up on the PlayStation 4, Yakuza 6 utilizes the Dragon Engine, giving the action a much-needed facelift thanks to enhanced visuals and more dynamic physics.
With Yakuza 6 being the finale to Kiryu's saga, it brings things back to basics again, with him being the only playable character. As Kiryu, you'll explore Kamurocho and now the additional city, Onomichi. While he lost the ability to switch between multiple fighting styles, the old dog does come with some new tricks. Extreme Heat Mode makes its debut here and gives your attacks heightened knockback resistance while ferocious Heat combo enders deal heavy damage against enemies. These new mechanics and more of the series' signature storytelling ensured that Kiryu's last chapter concluded with a bang.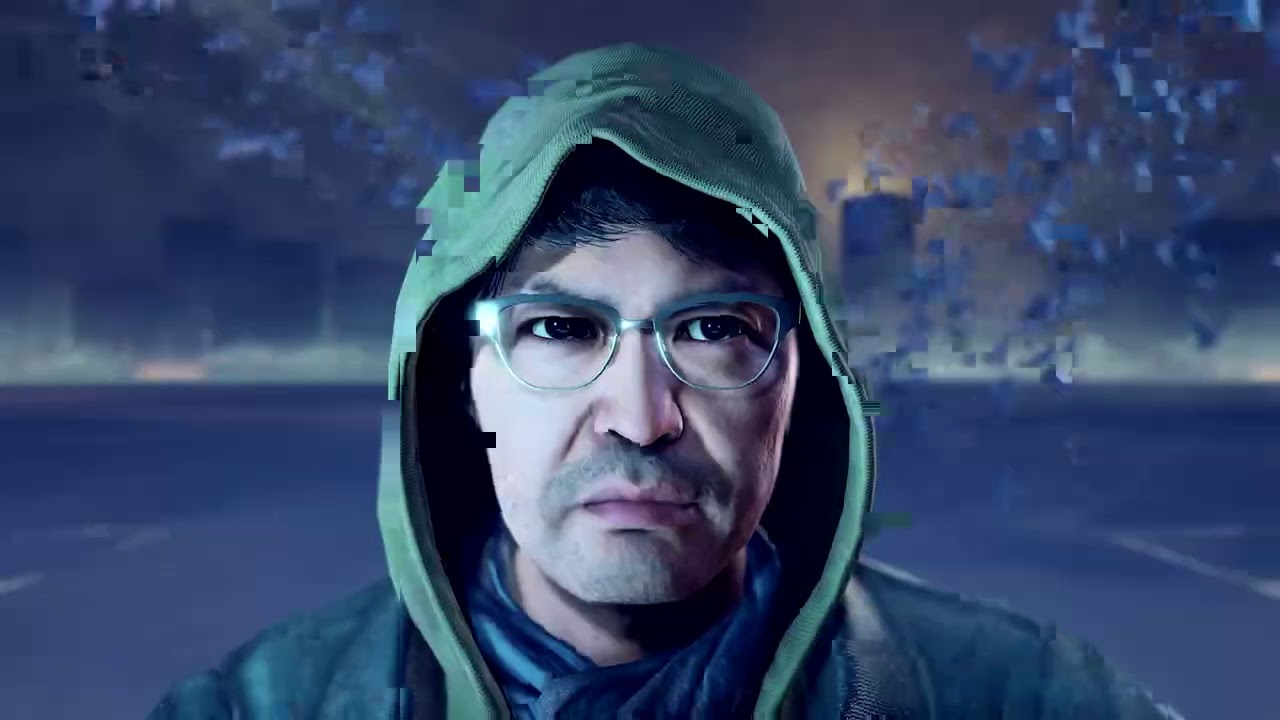 Yakuza: Like a Dragon
U.S. Release: 2020 | PlayStation 4 & PlayStation 5
The sixth official entry in the franchise, Yakuza: Like a Dragon flips the script with an entirely new protagonist and gameplay style. The Dragon Quest-obsessed hero, Ichiban Kasuga, took the fall for a murder he did not commit to prove his loyalty to his clan – only to be expelled after he gets out of prison 18 years later. Ichiban teams up with a group of fellow outcasts to solve the mystery of his betrayal and become a "hero" to others.
In keeping with our protagonist's love for Dragon Quest, Like a Dragon employs turn-based JRPG combat for the first time in the series. This idea actually came from a 2019 April Fool's joke, funnily enough, but it works to make this title feel incredibly unique. Such a radical departure makes this a great entry point to the Yakuza world, and it's now lauded as one of the best in the franchise.
---
Whether you're a newcomer curious about finally jumping into Sega's engaging crime saga, or a fan eager to return to the streets of Kamurocho, now is a great time to jump in with blockbuster Yakuza titles coming to PlayStation Plus in 2022.
Game library varies over time, region/country and plan. See https://www.playstation.com/Plus for details and updates on PS Plus offerings. PlayStation Plus is an ongoing subscription subject to a recurring subscription fee taken automatically (at the then-current PS Store price) at the frequency you choose at purchase until cancellation. Terms apply: play.st/psplus-usageterms