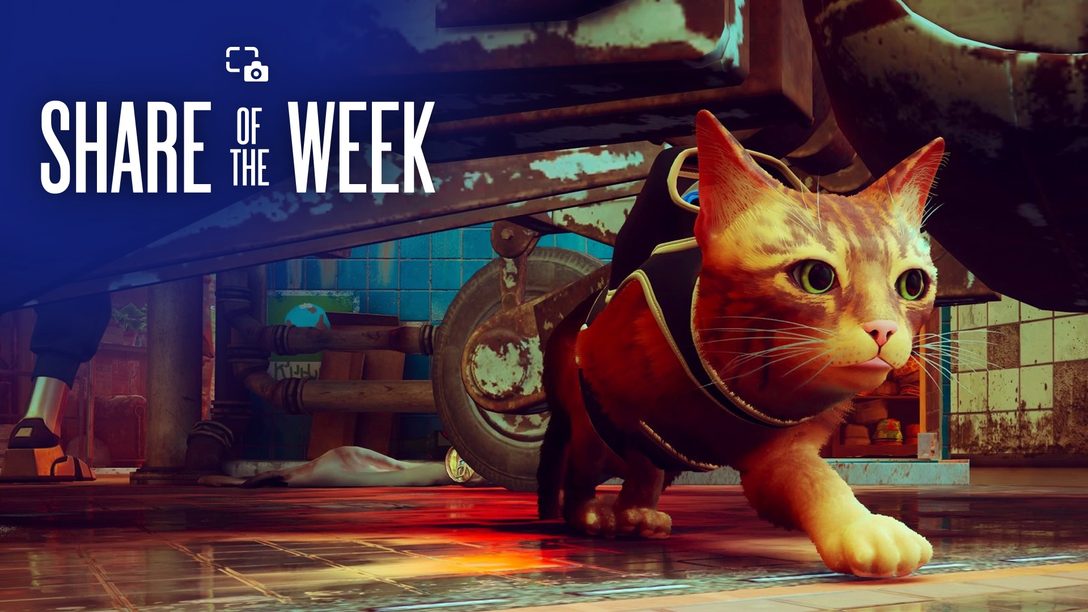 Furry friends far and wide take the spotlight.
Last week, we asked you to share the gaming critters and creatures you've encountered using #PSshare #PSBlog. Here are this week's animal highlights:
call_me_xavii shares the titular Stray crawling under a car.
Dande_Lion55 shares a sweet fox amongst the falling leaves in Ghost of Tsushima.
Amianan_NiRaGuB shares detailed shot of a flying raven in Assassin's Creed Valhalla.
M_Joe_Hort shares a pug on the beach next to some sand castles in GTA Online.
Take6_MT shares a wolf nearly being struck by lightning in Far Cry 6.
Mujirooooo shares a monarch butterfly chilling on a rock in Away: The Survival Series.
Search #PSshare #PSBlog on Twitter or Instagram to see more entries to this week's theme. Want to be featured in the next Share of the Week?
THEME: Platinum Trophy
SUBMIT BY: 11:59 PM PT on August 24, 2022
Next week is all about the glory. Share a moment from a game you unlocked the Platinum Trophy using #PSshare #PSBlog for a chance to be featured.