Brand new spiritual sequel to fan-favorite remake Battle For Bikini Bottom: Rehydrated. 
Are you ready, kids? SpongeBob returns to the screen in a new fantastic adventure! SpongeBob and Patrick are traveling to a multitude of different Wishworlds, each with its very own setting and rules, like the Wild West Jellyfish Fields or the Halloween Rock Bottom. On the THQ Nordic Showcase we just revealed gameplay for the first time.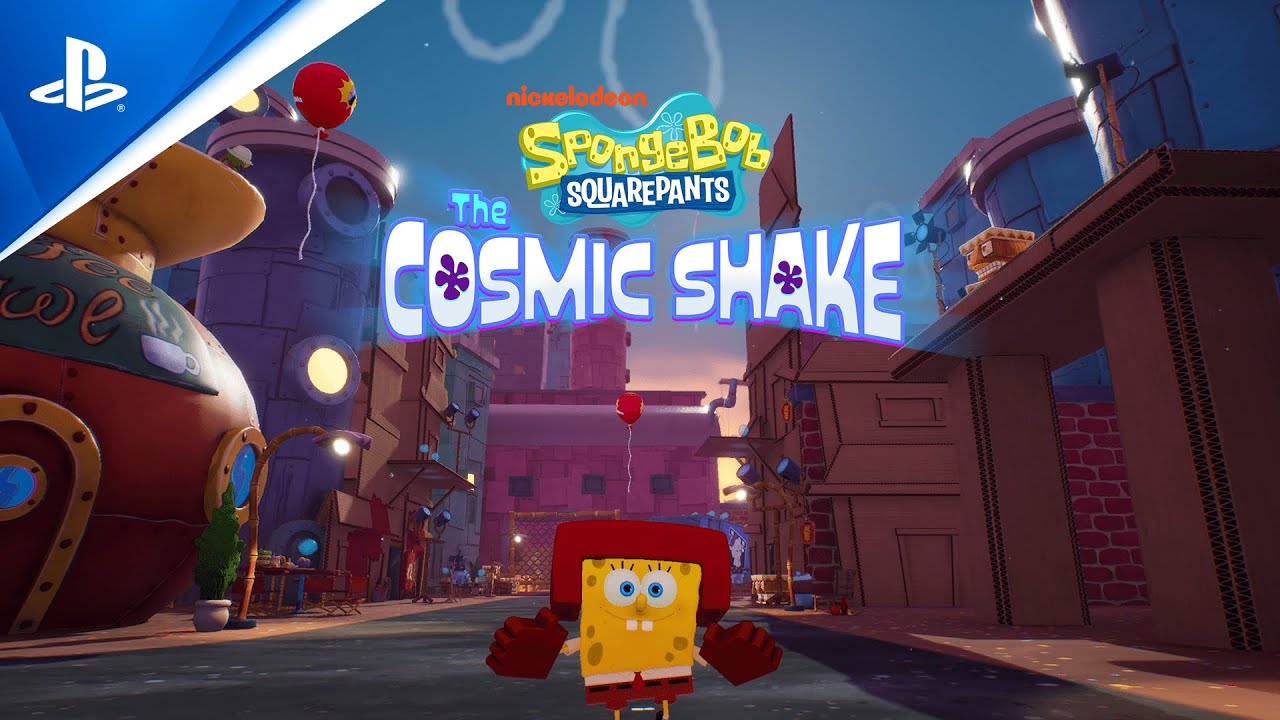 What was the elevator pitch for the game?
Let's create a brand new spiritual sequel to our fan-favorite remake Battle For Bikini Bottom: Rehydrated. A 3D platformer focused on themed worlds, funky costumes and the buddy banter between SpongeBob and Patrick. Focusing on SpongeBob, as he travels the Wild West, medieval or prehistoric times and more, was always at the core of the game vision. And the idea of having Patrick be your constant companion, in the form of a cute Balloon, was also there right from the very beginning.
Was it always certain a sequel was on the cards?
Greenlighting a new project in the world of SpongeBob is a collaborative process with our very supportive friends at Nickelodeon, who know the franchise in and out and make the final call. Ultimately the success of Battle for Bikini Bottom: Rehydrated, and the passionate support of its fans is what allowed us to send SpongeBob and Patrick on another great adventure!
How does the game evolve or change the gameplay from the previous title?
Battle For Bikini Bottom had three playable characters: SpongeBob, Patrick and Sandy. Each with one or more special abilities. For The Cosmic Shake we decided to focus on SpongeBob and giving him a lot of new abilities, like a flying karate kick or being able to roll around on big rocks. Unlocking dozens of cult classic costumes for SpongeBob is also for the first time a core focus in a SpongeBob game. Whether you want to run around as a knight in shiny armor or just in your underpants: it's up to you!
And last but not least, the themed worlds. SpongeBob inadvertently messes with the very fabric of the universe, when playing with a vial of wish-fulfilling Mermaid's Tears. As a result Patrick is turned into a balloon, and our heroes have to travel to weird Wishworlds to bring back their friends and restore Bikini Bottom. Whether it's bringing back Sandy from a karate-movie themed Downtown Bikini Bottom or rescuing Pearl from the medieval Sulfur Fields… every world is unique and has its own distinct story.
Can you describe the gameplay levels that you can see in the showcase trailer?
In the trailer you get a first look at multiple worlds that SpongeBob and Patrick travel to in the game. It starts with the boss fight against a giant Gary in Halloween Rock Bottom. Then we join our heroes searching for Squidward in the Prehistoric Kelp Forest. That leads us straight into some funky kah-rah-tay action in Downtown Bikini Bottom. And finally we get a first glimpse at the Wild West Jellyfish Fields.
We hope you enjoyed these Embark on this brand-new 3D platformer, coming to PlayStation 4 and playable on PlayStation 5.