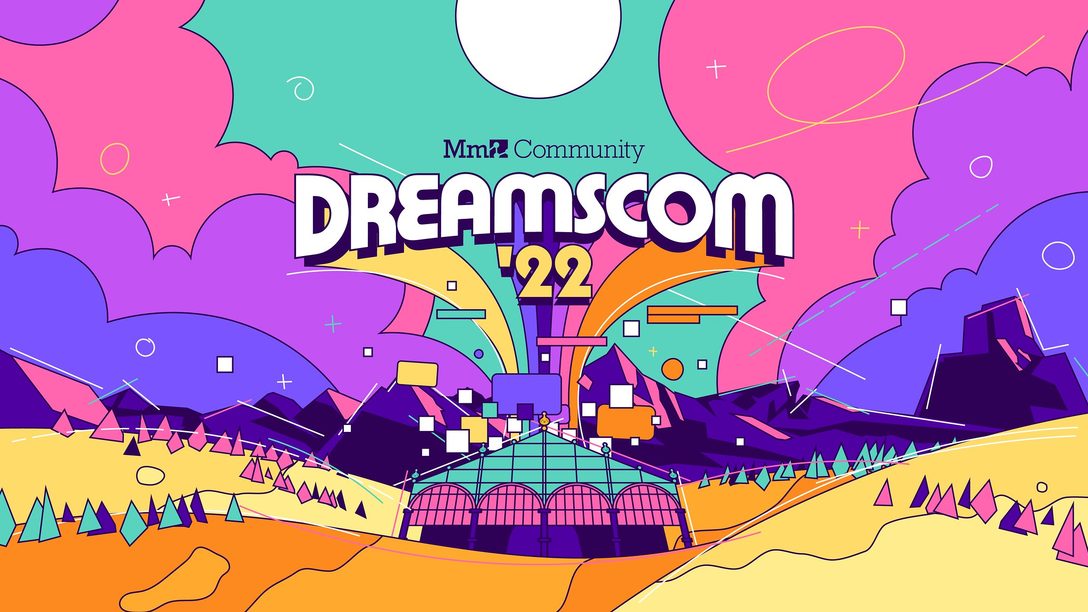 With 200 creator-designed booths, this year's show is bigger than ever — take a tour now.
Happy DreamsCom, folks! Today is the day – DreamsCom '22 has officially opened its (virtual) doors and players across the Dreamiverse are already exploring what's on offer at this year's show.
A playable show floor
With over 200 booths created by the wonderful Dreams coMmunity, this year's show is bigger and better than ever, showcasing everything from the latest music to the most exciting new games the community has to offer. The team at Media Molecule have put their hearts into a show that you won't soon forget, with a brand-new look and feel for the show. There are plenty of exciting things around each and every corner.
Ready to jump into DreamsCom '22? Then all you need to do is click these words right here. You can also add it to your Play Later queue, so it's ready and waiting for when you're at your console.
Check out a few screenshots of the show floor below:
The illustrious DreamsCom '22 show floor entrance
A shot showing the DreamsCom '22 photo booth.
The Impsider area of DreamsCom '22, with stream schedule board.
A glorious exterior view of the DreamsCom '22 building.
Some of the many many MANY booths you'll find at DreamsCom '22 – is that an ice cream stand we spy?
A wondrous DreamsCom '22 booth themed for an American diner.
Interviews with Media Molecule and coMmunity creators
Throughout the week, we will be live on Twitch from 4PM BST each day, chatting to a selection of coMmunity creators and getting some behind-the-scenes knowledge and insights on their work. For today's (Tuesday 26th) stream, we'll be bringing on some of the Media Molecule team to hear updates on their various projects – from exciting partnerships, to upcoming updates to our Create tools!
A free downloadable magazine
Away from your PlayStation but want to get involved in the DreamsCom celebrations? Check out our DreamsCom 22 companion magazine from The Impsider to read up about this year's event and our creators, hear from a bunch of Molecules and solve a few puzzles along the way!
DreamsCom is all about celebrating the creativity and passion within the Dreams coMmunity, and we hope you enjoy this year's show. Whether you're exhibiting or exploring, there's something for every type of Dreamer!