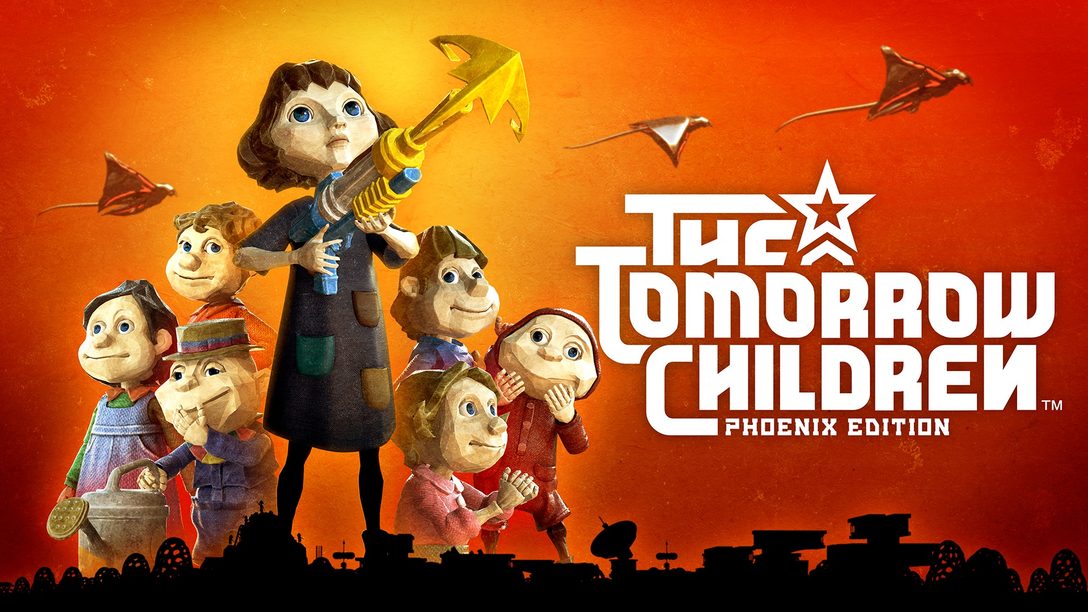 Introducing Monoliths, new islands and new ways to play.
It's official! The Tomorrow Children: Phoenix Edition will launch September 6th in Europe and North America and September 7th in Japan. The date marks exactly 6 years since we shared our first exploration into the Void and we can't wait to be back. To celebrate, I've got a jam-packed gameplay preview to share including lots of new features, so make sure to check out the trailer below and keep reading for the exclusive details.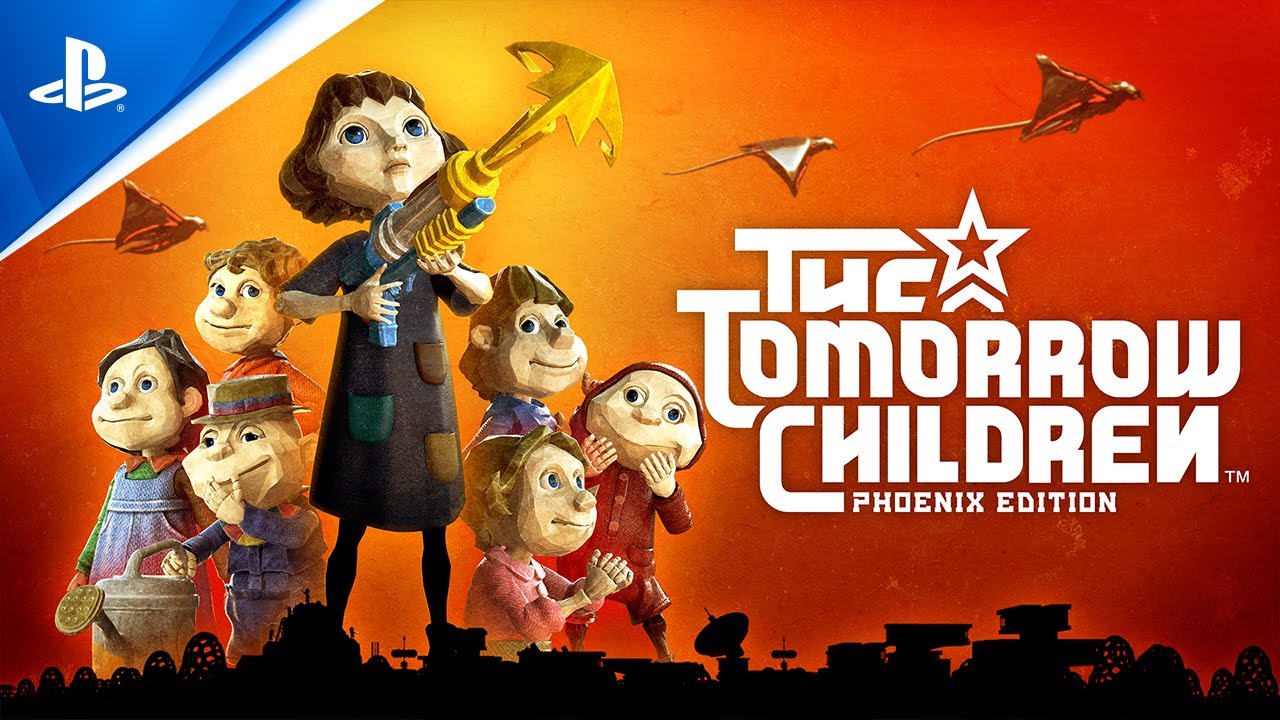 A Welcome Return
If you're new to The Tomorrow Children, welcome to the Void! I'm Dylan Cuthbert, Game Director and CEO at Q-Games in Kyoto. I'm proud to be here to share today's reveal with you, which includes a whole host of announcements for both new and veteran players alike. As a quick refresher, The Tomorrow Children: Phoenix Edition takes place within an alternate future following a failed experiment to unite the minds of all humanity. The return of civilisation now lies in the hands of Projection Clones; life forms capable of venturing deep into the Void in search of preserved human survivors. That's where you come in…
If you're a returning player, you'll no doubt have noticed a lot of interesting things in today's gameplay trailer. Since acquiring the IP last year, we've added a lot of content to bring exciting new experiences to The Tomorrow Children: Phoenix Edition. I want to kick things off by introducing you to one of my personal favourite additions; Monoliths.
Gateway to the Void
We decided early on in development that we wanted to add more islands. That was an easy choice to make. Deciding which ideas to implement was… more difficult. With a wealth of promising concepts in hand, we started exploring how we could diversify the Void in the multitude of ways we had in mind. Monoliths gave us the perfect gateway to expand existing islands and morph them into new landscapes, creating a broad experience that now spans more than 40 islands in total.
Monoliths are obelisk-like structures that can be discovered nestled within islands emerging from the Void. They create new and mysterious ways to explore and, by triggering one, you can discover further untold secrets of an island. Our design team really went to town enhancing existing islands and developing hidden areas and treasures to be discovered, showcasing previously undiscovered parts of the Void. To make things even more interesting, certain Monoliths can only be activated by multiple players and others reveal branching paths and additional matryoshka dolls to be rescued. This addition really takes island exploration to the next level!
Grappling to New Heights
Talking of taking things to the next level, we've also added a brand new way to traverse landscapes within the Void. The Grappling Hook makes light work of climbing even the tallest of islands and we've been having a lot of fun in recent play-tests as we push its use to the limit! Grappling through the Void is a great way to get around and we can't wait to hear what you think of it later this year.
Take Control
Since the original game was removed from the store, I've been asked over and over to find a way to make The Tomorrow Children playable offline. I completely understand the desire to preserve your town indefinitely and today I can finally confirm that we've made this a possibility.
The Tomorrow Children: Phoenix Edition includes an offline single player mode that uses Comrade AI to complement your solo expedition into the Void. They will help repair buildings, carry resources, defend the town with turrets and missile launchers and even shake trees for apples when the townsfolk are getting hungry. You can also set the priority for what you would like them to do in the Police Station. Comrade AI can also be requested during online play, so if you need a hand as you wait for friends to join your town you can use AI teamwork to get things moving.
Another new addition is our party code system. This allows for players to work together in one town online and makes connecting with friends easier than ever. You can change your party code at any time to restrict or open access to anyone you choose. Hosts will also be able to ban errant comrades.
Collaborate and transform your world
This is a brand new premium experience, packed with new features, and we've also removed all reliance on an external server to ensure the game is here to stay. The Tomorrow Children: Phoenix Edition will retail at $40 / 40 euros / £35 / ¥4000 with a very special early bird bonus available during the first two weeks of launch. We'll have more details to share about that soon!
Here's a quick roundup of just some of the new experiences coming to The Tomorrow Children: Phoenix Edition when it launches on PlayStation 4 with enhancements for PlayStation 5:
Learn how to become a model citizen using the new in-depth tutorial
Discover 40+ islands including multiple brand new designs
All the original islands have been updated with new elements
Use Monoliths to transform islands and uncover hidden secrets
Comrade AI now help you out in single player offline mode
Draft more Comrade AI during offline or online play to support town growth
Direct the Comrade AI's priorities to repair, collect resources or defend your town
Every player is now responsible for one town each
Invite friends to your town using party codes
Climb to new heights using the Grappling Hook
Discover multiple new villager designs
Charge vehicles at the new EV station
New lighting and color settings
Utilise new Void powers to instantly and easily navigate treacherous areas
Unlock new costumes and bags to stand out from the crowd
VoidKa vending machines now spawn at bus stops
Held Resources are now visible above your bag's item in the inventory display
Earn new Trophies
Collaborate more easily with increased player visibility
Send thanks to other players by swiping up on the touchpad
Leave gifts for other players in their homes even when they are offline
Set up camp and share your tent's respawn point with other players
Matryoshka dolls now cry to help you find their location
Many more hints, tips and help to guide you in your journey
Huge rebalancing of all elements in the game and an increase in the default usage given to all tools
Towns can be developed forever and more awards are now given for population milestones
Islands now have individual names
New house designs available for residents in a town to build
I hope this gives an idea of what's to come and this is only a selection of the new features! We're continuing to work hard to develop the best possible experience and I'm proud of what we've achieved so far.
I'd like to say a big thank you to everyone that has shared in our excitement since we announced The Tomorrow Children: Phoenix Edition. Your continued support really means a lot. In the coming weeks we'll be sharing a closer look at what's to come when we launch on September 6 in Europe and North America and September 7 in Japan.